Hello Everyone!
Today I have a fun, easy fabric frame project for you. I am still on a fabric kick, I have so many ideas using fabric and I can't wait to share them with you.
For this project I used fabric I got from Annie's Fabric Club. This is not sponsored, but I really like the fabric I got, and I am looking forward to next month's fabric.  Here is the link to the club if you are interested in joining: https://www.creativequiltersfabricclub.com/
This is such a fun, easy project that only takes a few materials
Materials (with affiliate links):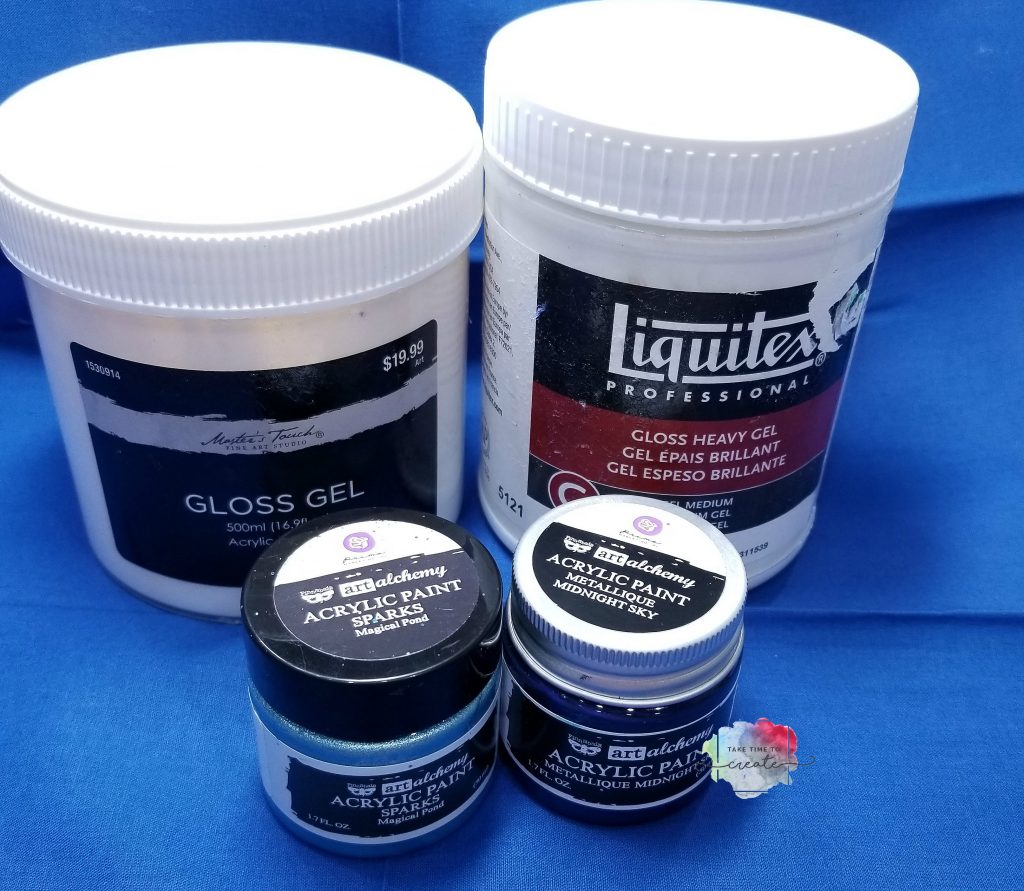 Instructions:
Gather all your material including the fabric and your frame. The frame should have a wide enough border that gives you plenty of room to add fabric. The color of the frame doesn't matter a lot because you will be covering it in fabric.
To get started cut your fabric in strips that are a little wider than your frame. Spread heavy gloss gel on the frame. Coat your fabric strip in Gloss gel and add to frame, crinkling it up as you go. While everything is wet take the time to get all the wrinkles and texture you are wanting.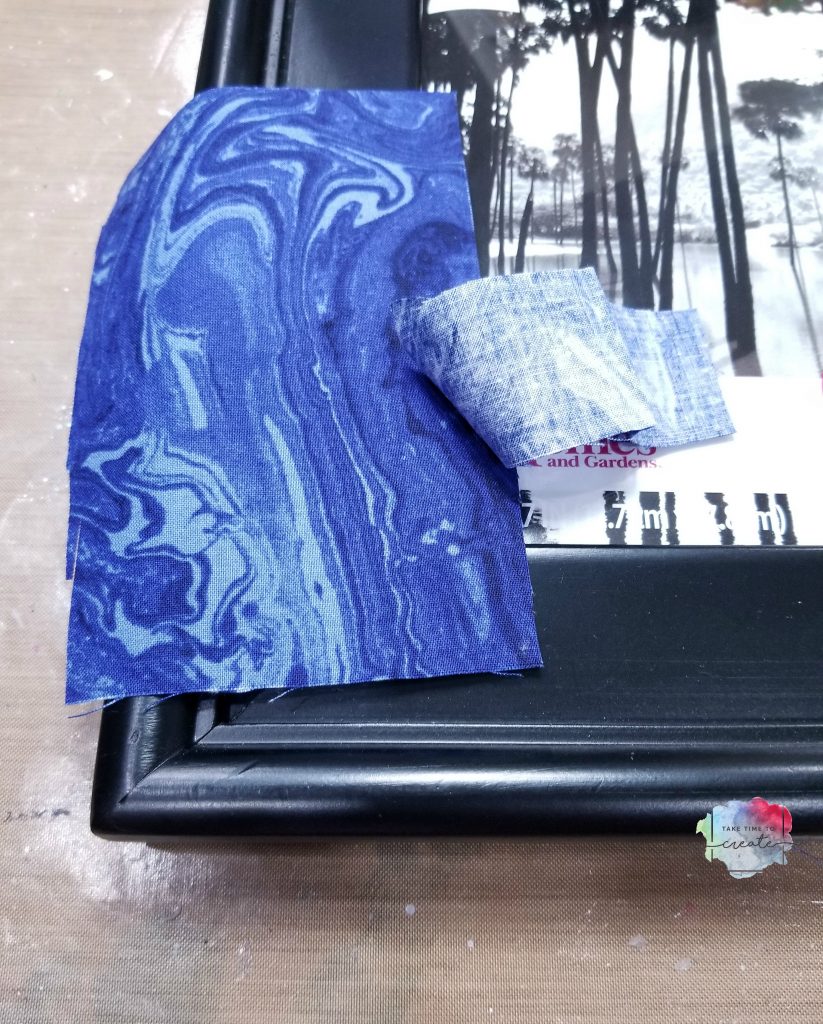 Take your time and make sure it looks like what you are going for. Before you let your frame dry clean up the edges and back with a baby wipe. Let the frame dry. Once dry you can leave it at this step if you want, or you can go on to the next step which is adding paint.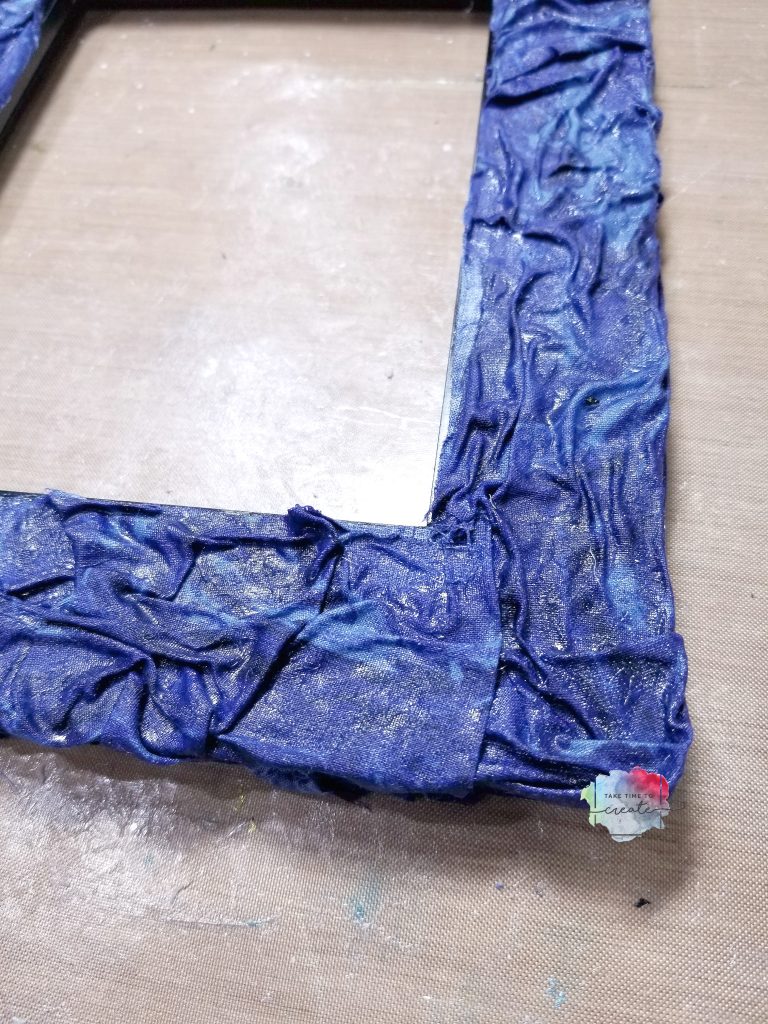 After the fabric dried (leaving it over night is best) I dry brushed on a Finnabair Metallique and a Finnabair Sparks paint to add some detail and sparkle. I really love her paints and they add that bit of interest that I am looking for. .
And that is it, the frame is done! These are so much fun and easy to make, I think I will be making a lot more as gifts this year.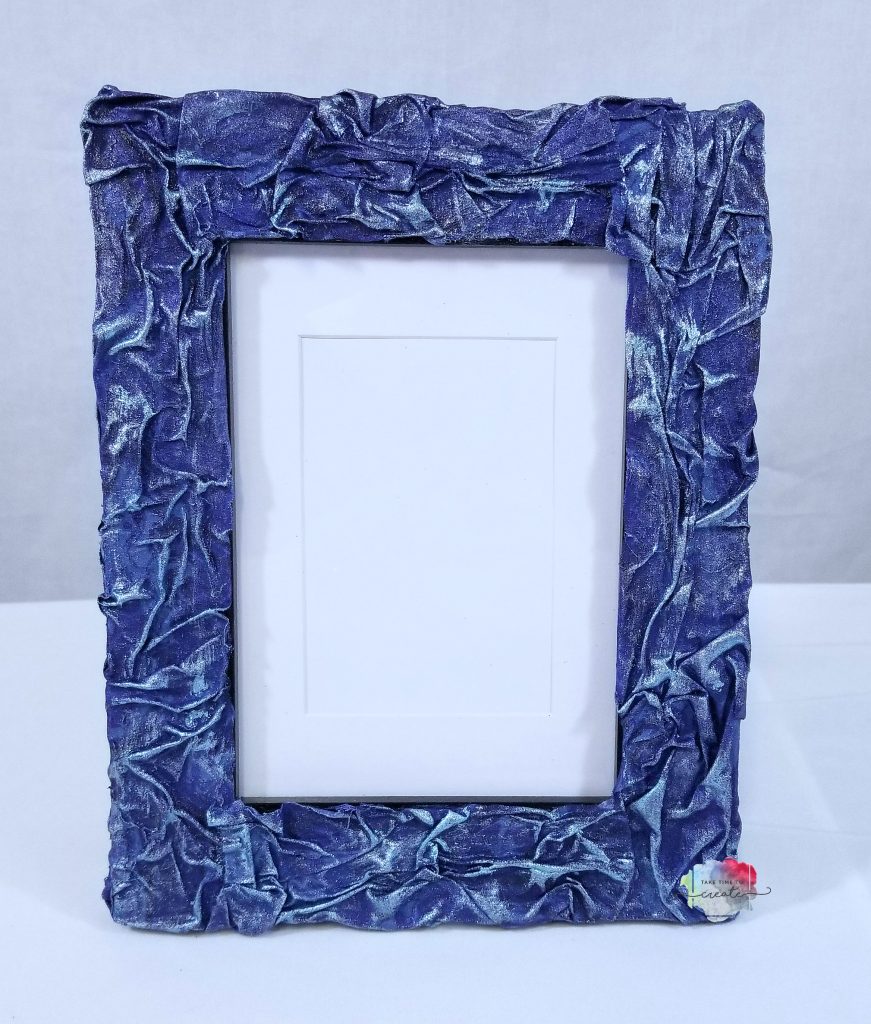 The post Easy Fabric Frame DIY appeared first on Take Time To Create.
0