Hello Everyone!
Christmas craft fair season is upon us! Yikes, I am not ready! Anyone else doing craft fairs and are you ready?
One item I like to see are earrings. On a side note I only make and sell things I will use/wear/display in my home. Too often people try to make only what they think will sell and not what they actually like or that they would wear or use. This is my opinion, and I sure it is different from other opinions. Now I want to sell it all, but I know some things won't sell and that is ok. And since I like it I will be more likely to use in my daily life.
One thing I do like to sell are cute little earrings. But before I get to the earrings I wanted to show you how  I organize my jewelry findings. I found these really great tool organizers at Harbor Freight.  Here is the link: https://www.harborfreight.com/tool-storage/part-storage/multi-compartment-utility-box-40528.html
They are fantastic, I love how portable they are with the handle and each bin comes out so I take out what I need. There is a lot of room and they fit my needs perfectly.
The organizational bins behind the plastic storage is the metal strip my husband hung along with the magnetic containers from the dollar store. You can read the blog post here: Organizers
The earrings are really cute and fairly simple to make. All you do is add a French hook to a cute charm. I used a zipper pull and some other charms I had in my stash.
I like to use a variety of charms, not just Christmas ones. You never know what people will need or want.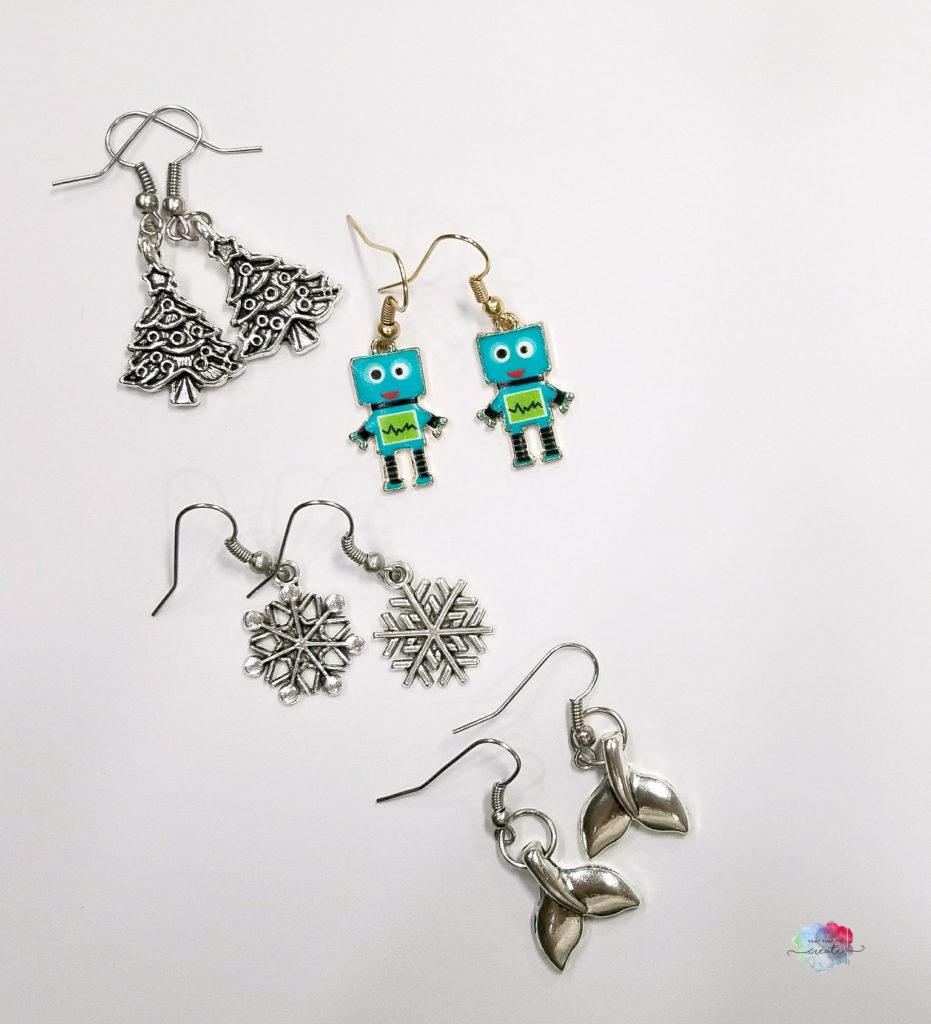 Once I have a pile made I will package them and get them ready for the craft fair. If you are interested in seeing how I make my packaging and how I display my earrings let me know and I will write a post about it.
The post Craft Fair Earrings and Jewelry Making Supply Storage appeared first on Take Time To Create.