Hello Everyone!
With the holidays approaching it is important to take time to relax and a bath is perfect for relaxing! I made these altered bottles for bath soaks which look great in your bathroom!
They are easy to make and they can also make a perfect handmade gift, or you can sell them at a craft fair.
For this project find a really great bottle. I found mine at Who Give a Scrap. It is on on the larger size, that worked perfectly for me.  Make sure it has a lid and that you clean it thoroughly.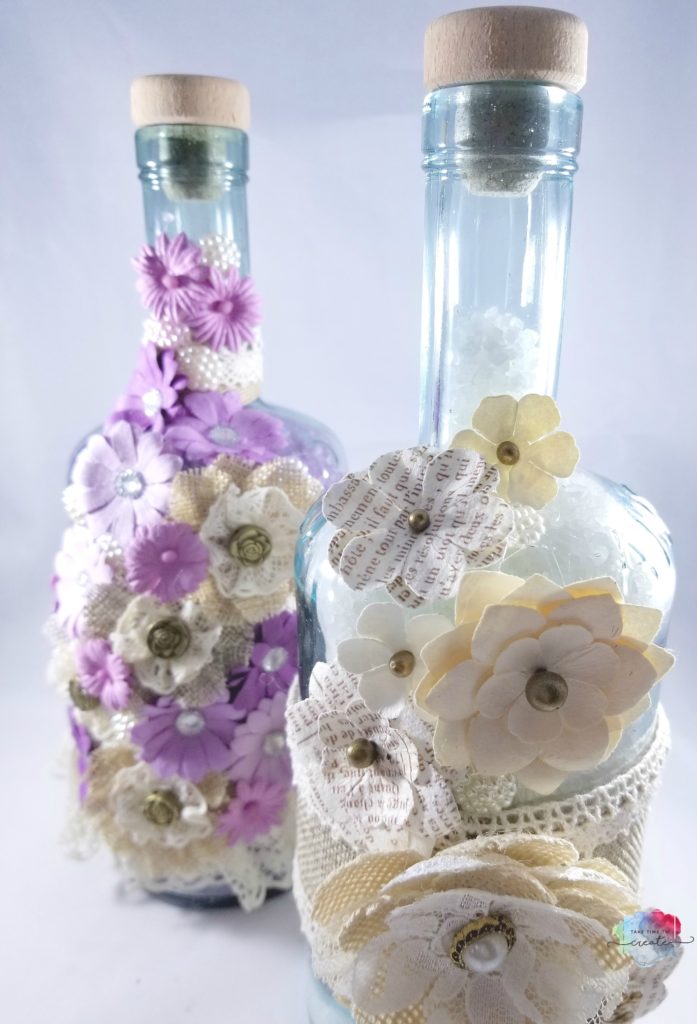 Once the bottle is clean and dry add your embellishments. I added burlap and lace around the bottle to start.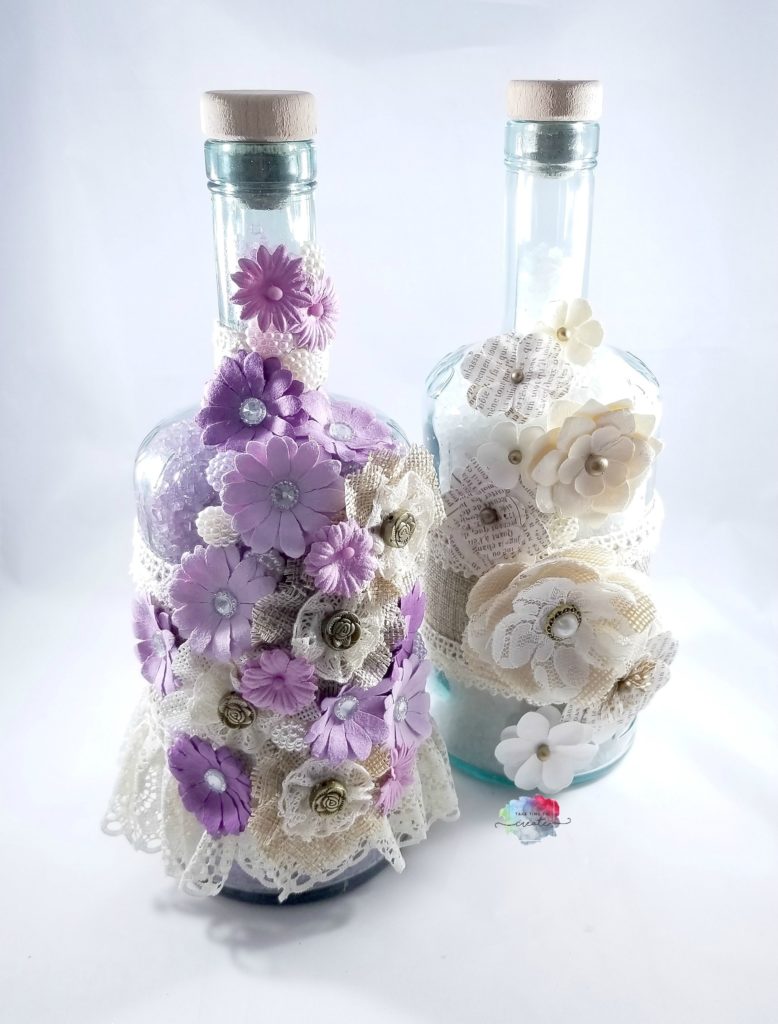 Then I added a lot of flowers and beads to create the look I was going for. You can add flowers, buttons, keys, and found objects. Anything would look great on the bottle.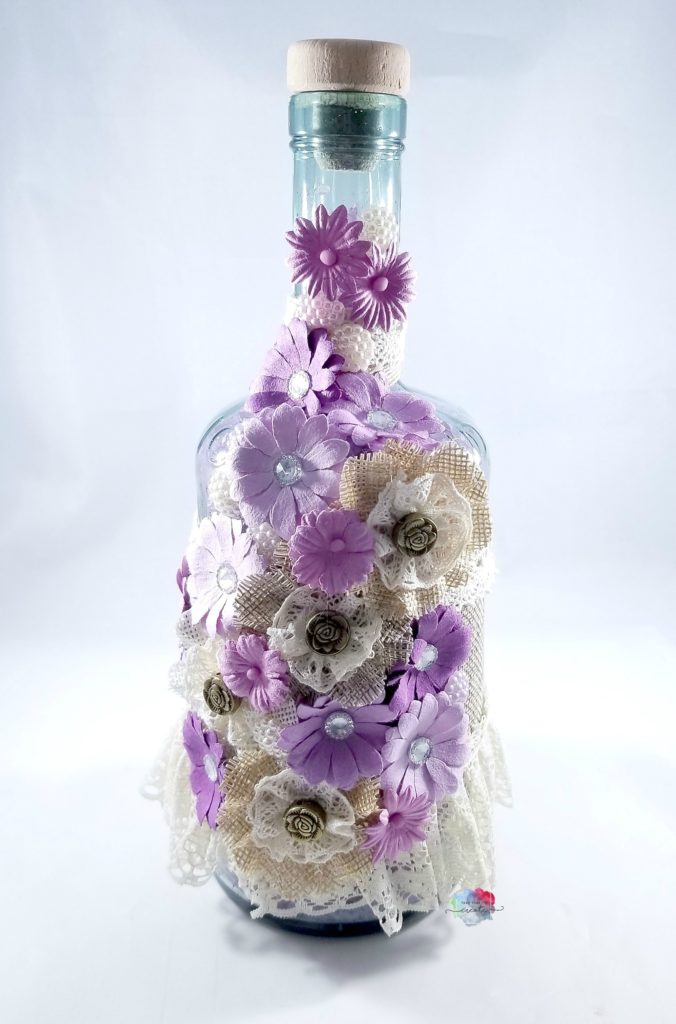 Once it was all decorated I added the bath salts and the cork. Now I have a great gift, or even something for me.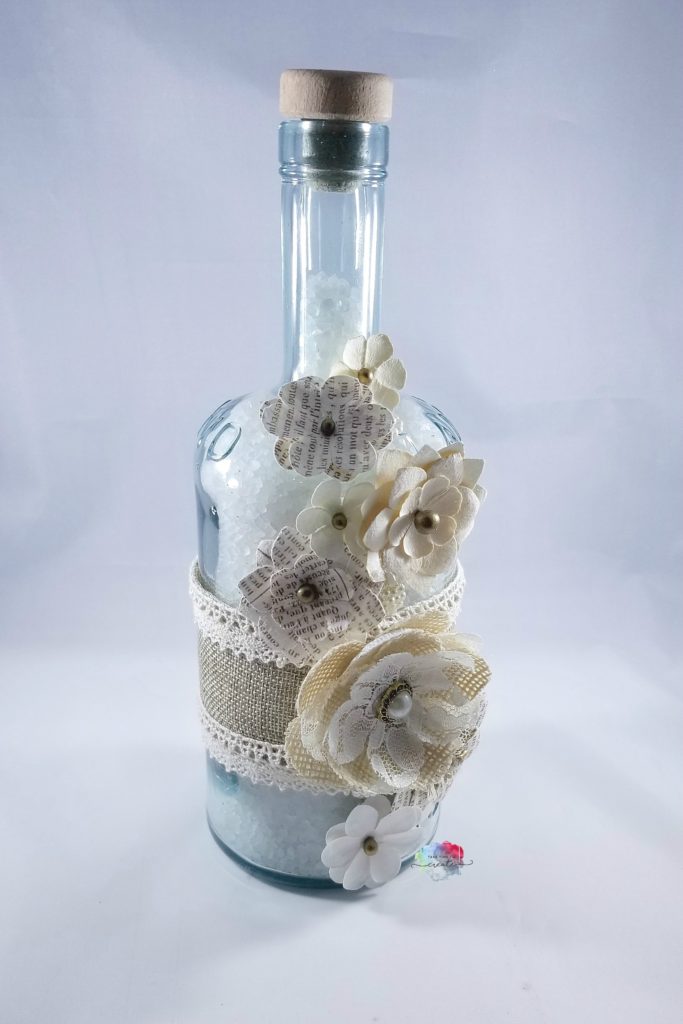 How do you try and relax during the holidays?
The post Altered Bottle for Bath Soaks appeared first on Take Time To Create.