Hello Everyone!
Today we have another collage. I created a fun scene with some some girls on the beach and put them in space.
This was so much fun to put the pieces together. The girls look like they are having a lot of fun on top of the Earth, lol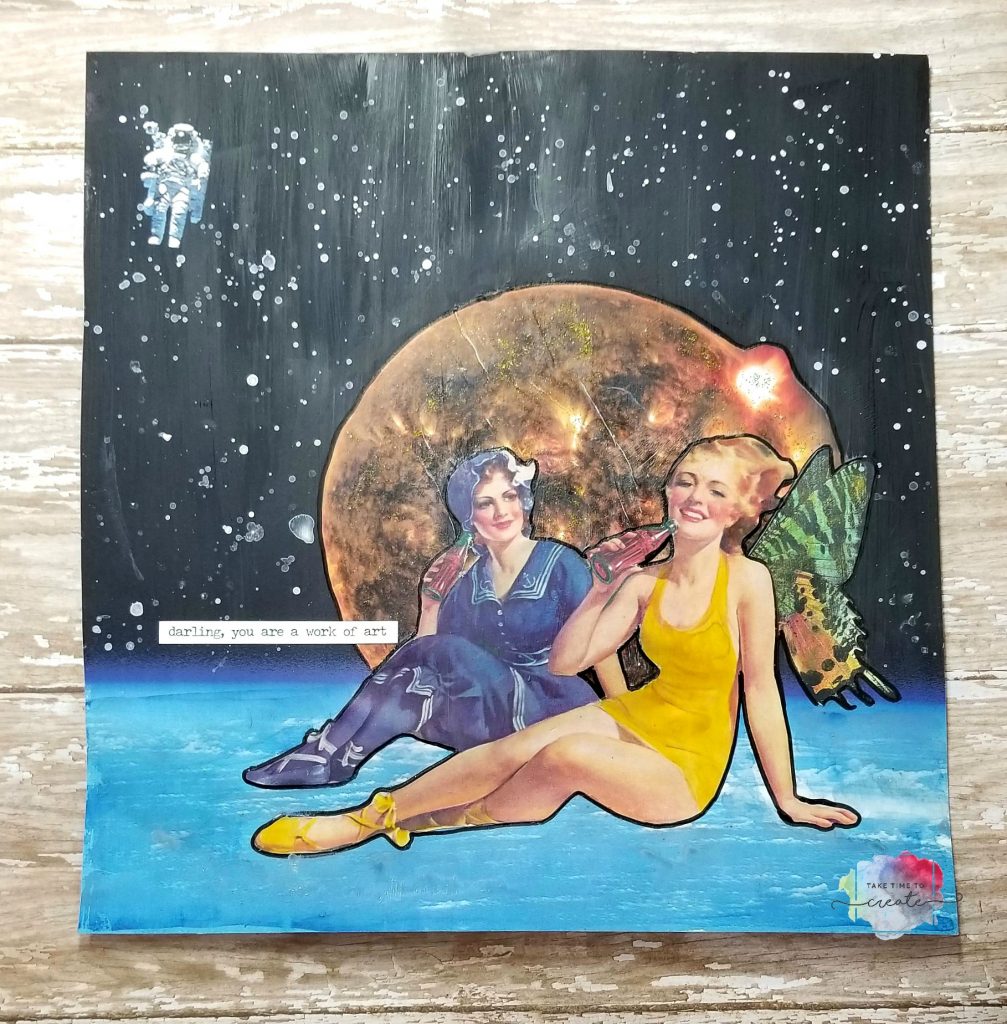 I added some detail to the collage by using my Prima Marketing Watercolors and some hand crafted watercolors. 
I think that added just the right touch to this piece.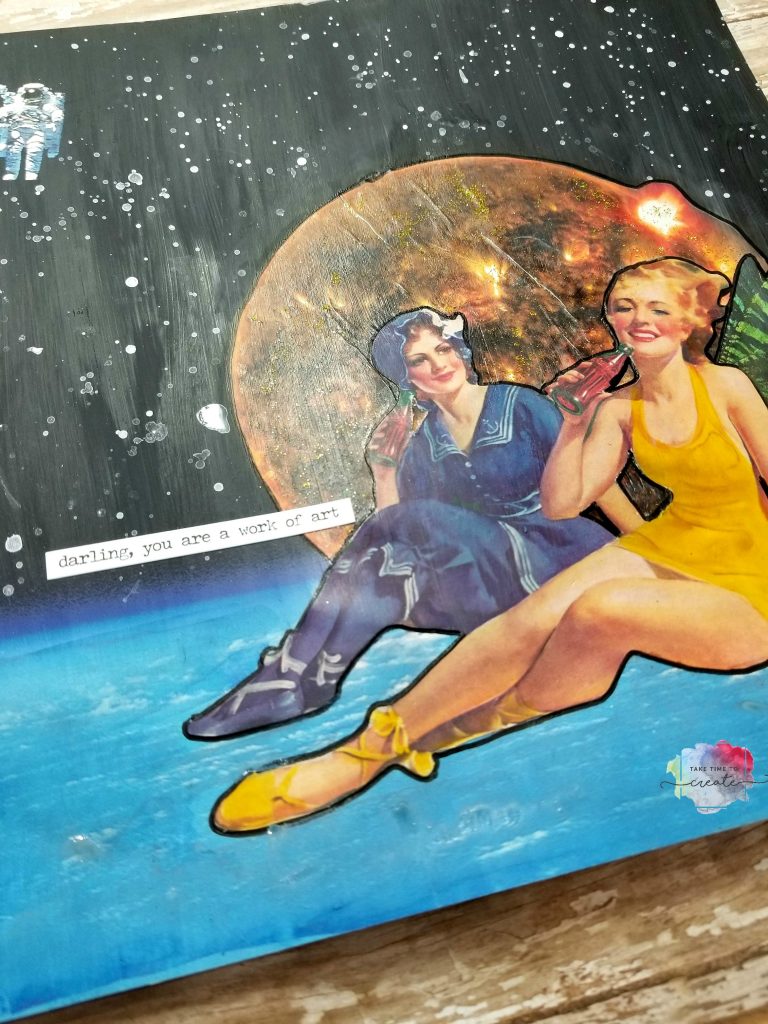 It is fun to collage and to put two things together that don't usually go together. Like beach and space. 
This was just a fun, quick collage that really enjoyable to create. 
Link to hand made watercolors (not an affiliate link)
https://www.etsy.com/shop/DesignsbyRachelBeth
Affiliate links:
Liquitex gloss Gel https://amzn.to/2G9MfLm
Clear Gesso: https://amzn.to/2WUANcf
Prima Marketing Watercolors Essence- https://amzn.to/2UMij03
Prima Marketing Watercolors Odyssey https://amzn.to/2X2EI6Z
Faber Castell Pitt brush pen https://amzn.to/2D4Asfr
Tim Holtz small talk https://amzn.to/2GbCtsn
The post Space Beach Girls Collage appeared first on Take Time To Create.