Easy DIY Gift Ideas
Need a last minute gift? Here is a list of easy DIY gift ideas that will help you check everyone off your list.
Hello Everyone!
Are you at a loss as to what to get or make some of the people on your list? I have the same problem, I get craft-blocked (kinda like writer's block, but for crafting, haha) when it comes time to make a gift.
So I thought I would go back through my posts and compile and easy list for you reference, easy gift ideas at your finger tips. These gift are great not only for Christmas but for Birthdays, Easter, Weddings, House warming, and almost any occasion.
Just click on the link and it will take you the post with all the details you need to make your own DIY gifts.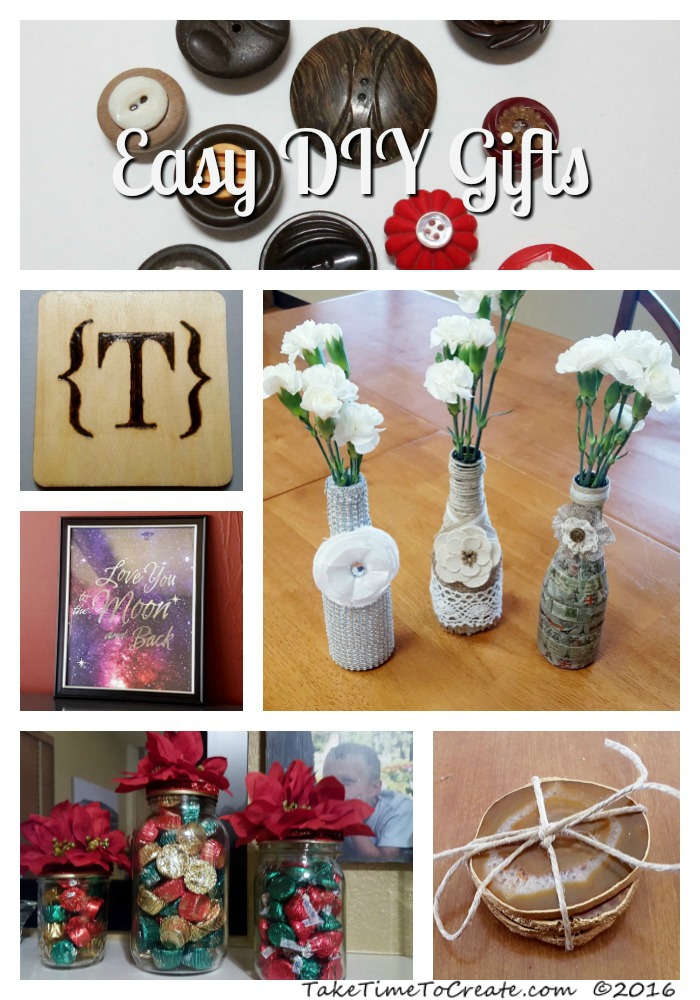 The post Easy DIY Gift Ideas appeared first on Take Time To Create.
0