Merry Christmas and Happy New Year
Merry Christmas and Happy new year to all  my wonderful followers. Because of you I have had a wonderful, fun year and I am excited for next year!
Hello Everyone!
As this year comes to a close I wanted to take a moment and say thank you for making this year pretty great. I had so much fun creating new thing and making tutorials for you enjoy.
I think every blogger says this, but in my case it is true, but I have the best followers! You guys are fun and supportive! Whether you follow me here on the blog or on my other social platforms you guys are just the best!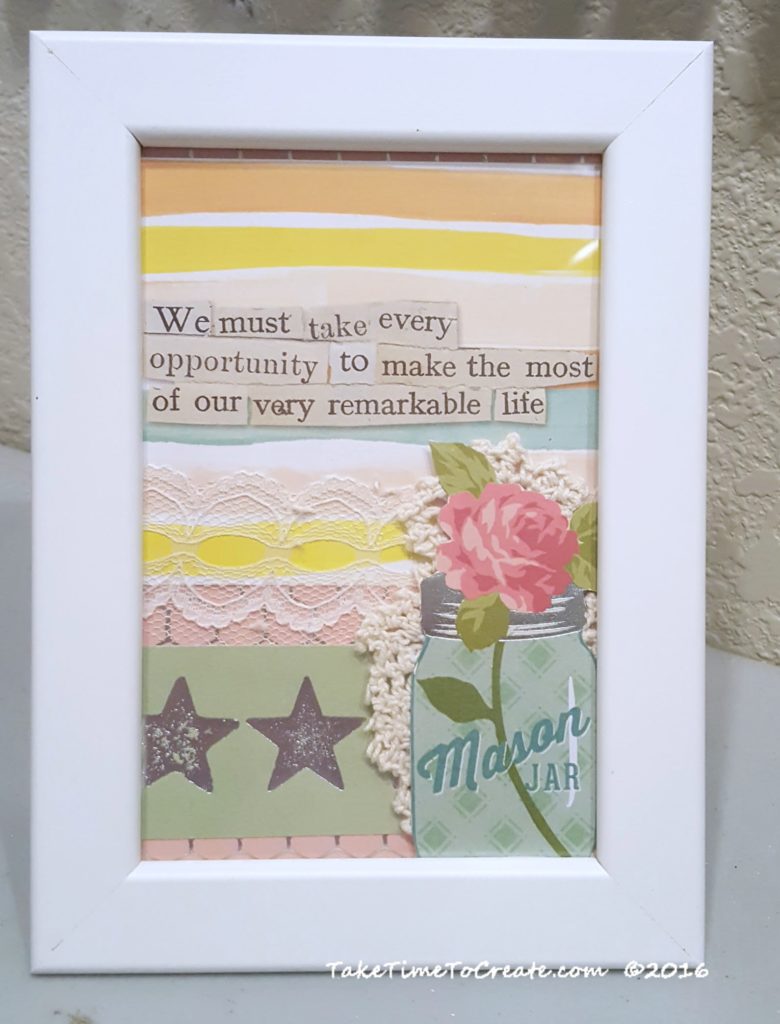 I will close this year with a pic of a collage that I have on my desk. I love this quote from Curly Girl (if you don't know who that is  you have to follow her. Her designs are wonderful, I love them! You can find her here: Curly Girl Designs)
I took this quote from a planner, "We must take every opportunity to make the most of our very remarkable life," and made a quick collage. I love having it near my work area as a perfect reminder that this is all pretty remarkable.
Have a safe holiday season and I will see you in the new year with new projects, ideas, and tutorials, and a You Tube Channel! Yikes, yes I am going to start a You Tube Channel to help demo even more things. (I will admit I am a little nervous about this, but it will be fun!)
So many new things for the new year! It is going to be amazing!
See you in 2017!
Linda
1