DIY Wire Christmas Tree Earrings
Make the holidays merry with these easy DIY wire Christmas Tree earrings.
Hello Everyone
Do you ever dream about crafts, or is that just me? The other night I was dreaming about making wire Christmas Tree earrings, I know a little random but since I dreamt it I just had to try to make them.
Now the funny thing is is that I have never made anything like this before. I don't usually work with wire, but I found that I love this technique and I have more ideas to make more jewelry.
Materials
Thin Wire- You can find it on Amazon here: Artistic Wire
French Hooks- You can find it on Amazon here: French Hooks
Star beads- I found mine at Oriental Trading- link here: Star bead, but the local craft stores might have something similar
Pliers and clippers and round objects in various sizes (this is to wrap the wire around)
Instructions:
You need to have a variety of round objects in various sizes. I started with a large marker and started wrapping, then I went to smaller marker then a pencil
The whole idea is to make the tree get smaller as you wrap it around. I wrapped it around each object about 3 times.  The wire I used was a bit thin, but it is a nice dainty look, but next time I think I will use a wire that is a bit heavier duty. This wire likes to bend a bit too easily for my liking. but I did like how it turned out.
Once I finished wrapping I added a french hook. Then I spent some time adjusting the wire to make sure it looked like a tree. I hind sight I probably should have used green wire, but I didn't have that in my stash, so gold it is, lol.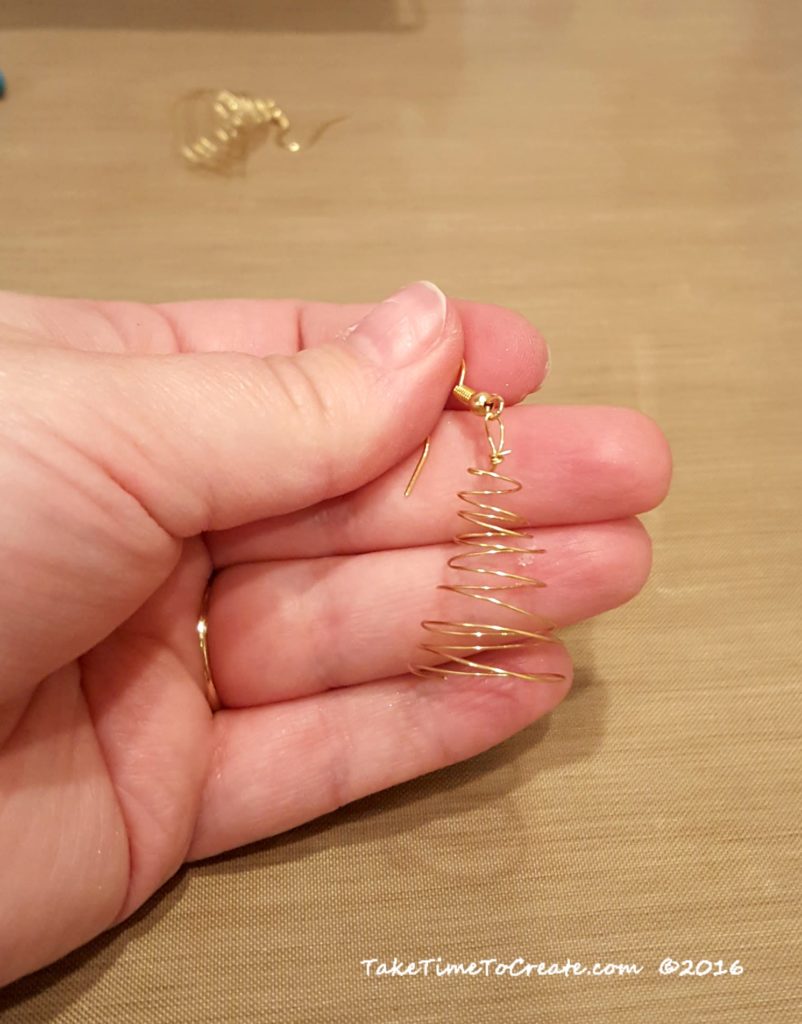 When I looked at it I thought it was a bit too plain, so I thought I would add a star bead to the top.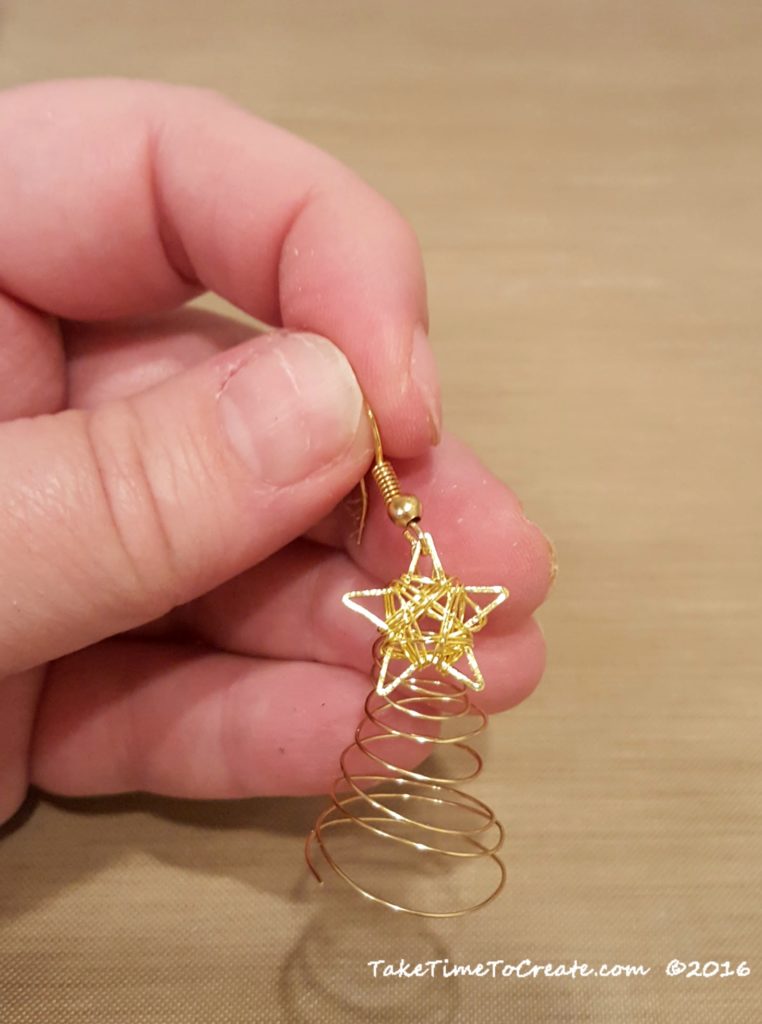 I think the star bead is just what the trees needed! These earrings will be perfect the holiday parties this year.
---
If you enjoyed this post, make sure you Follow Take Time To Create so you don't miss out on other great posts.
Follow Take Time To Create on WordPress.com

---
This post contains affiliate links. Thank you for your support.
This post DIY Christmas Tree Earrings appeared first on Take Time To Create
1