Hello Everyone!
Christmas is fast approaching and now is the perfect time to make some new Christmas decor!
I found this chipboard tree at my local creative reuse center and I knew it would be perfect for a fabric mixed media project. It is a Paper Studio brand, I think you can find similar items at your local craft stores.
The first layer is paint. I wanted to make sure the tree was green just in case the fabric didn't cover it all. Then  I added the fabric layer. This added a lot of texture and interest.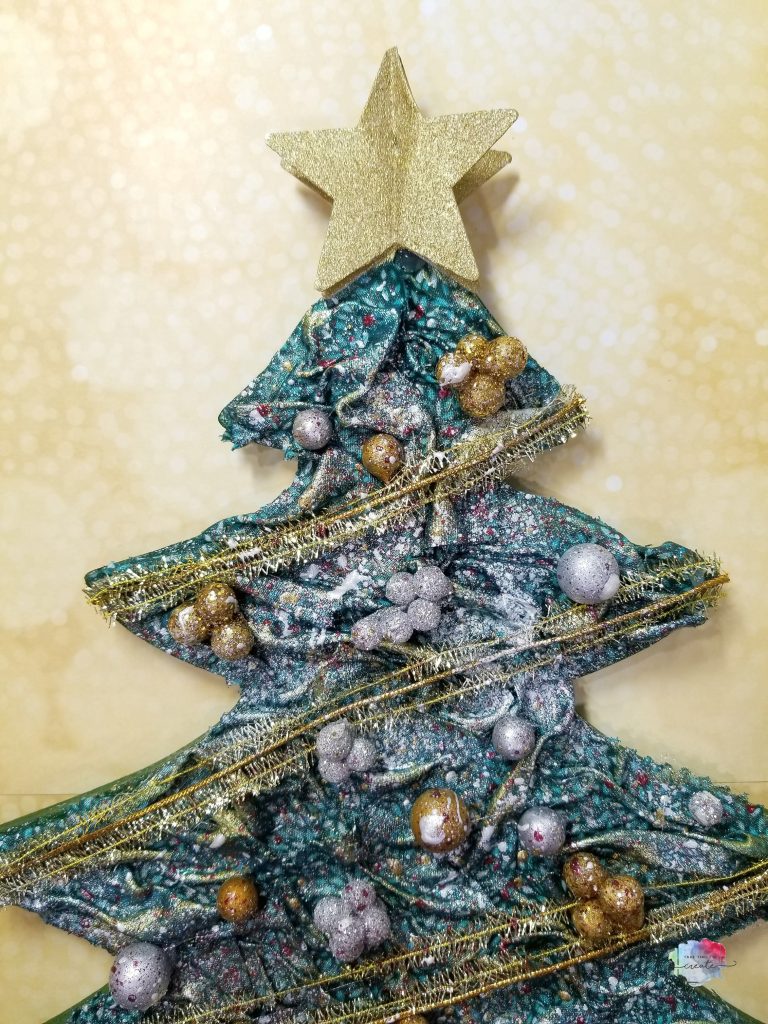 Once the fabric was dry it was time to start painting. I have found that these fabric mixed media projects work best if you let the fabric dry overnight rather than using a heat tool.
Once the fabric is dry it is time to add paint. I dry brushed on a few of the Finnabair Metallique and Sparks paint. Then I added the decorations. I used items I found at the Dollar Store and adhered them with hot glue.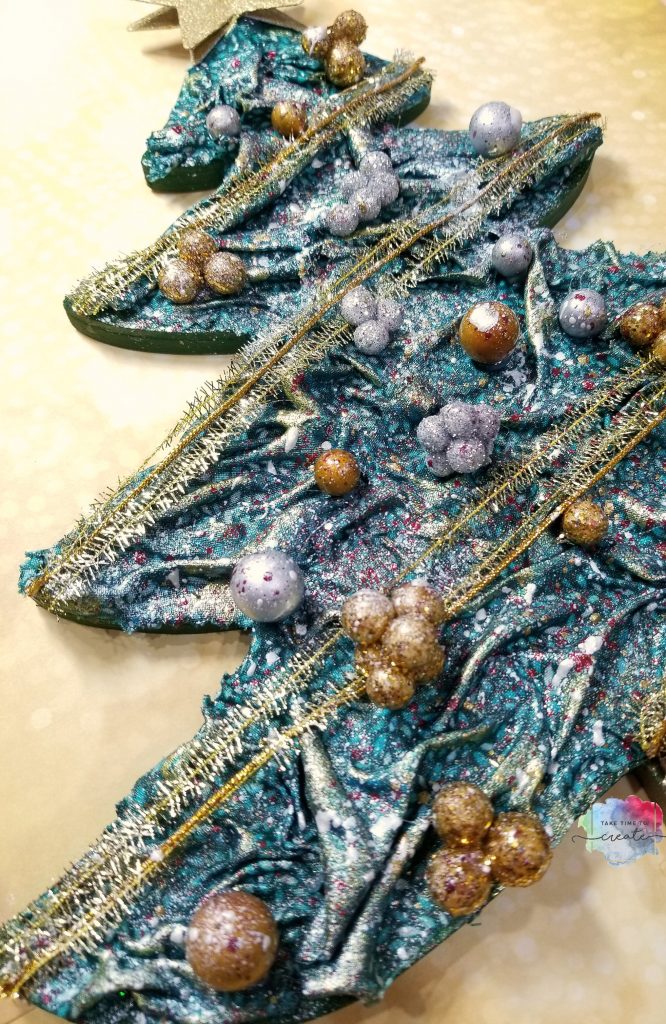 Once that was all dry I flicked paint on with a toothbrush. I love how it turned out! This was a lot of fun to create and it will look great in my home. What decor projects are you working on?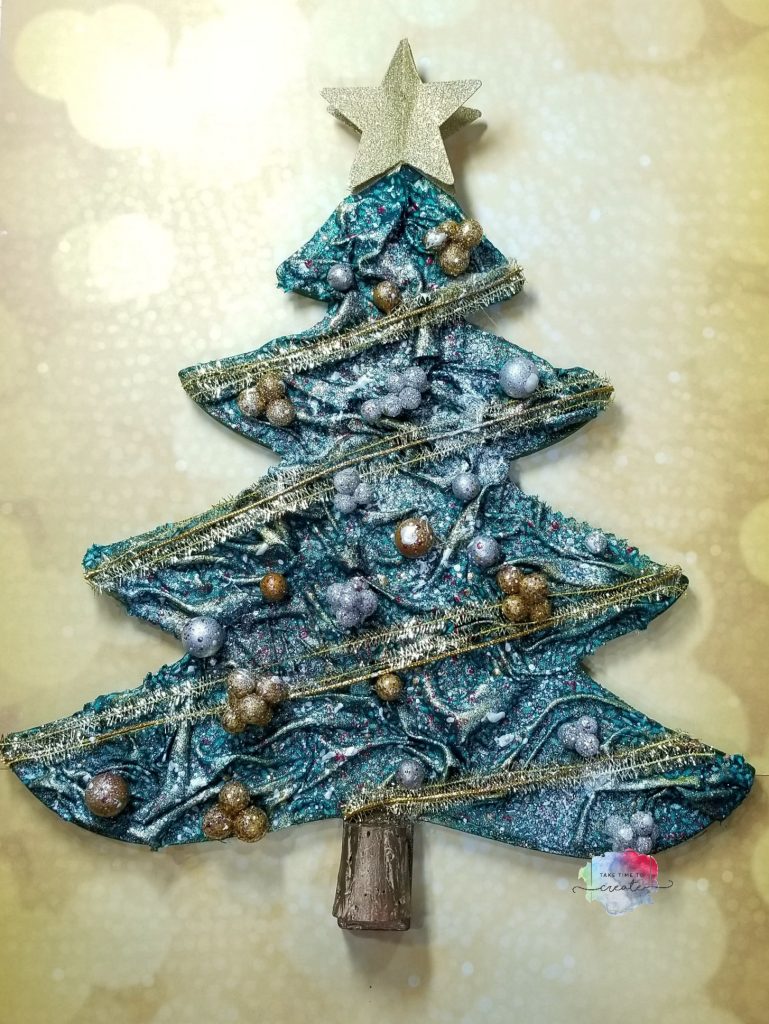 Affiliate links:
Liquitex super heavy gel- https://amzn.to/2Px3flj
Liquitex Heavy Gel-https://amzn.to/2RXTQ2O
Gloss Mod Modge-https://amzn.to/2PZxr7R
Corks-https://amzn.to/2zfepkg
Finnabair sparks-https://amzn.to/2DHSq9F
Finnabair Metallique-https://amzn.to/2DHqjXX
Finnabair Paint brushes-https://amzn.to/2TjbgrZ
The post Christmas Tree Fabric Mixed Media appeared first on Take Time To Create.