Hello Everyone!
This fall we had a momentous occasion, our son started college! We miss a lot, but he loves it and is having the time of his life.
I wanted to create an art journal page of him entering his dorm room. Recently I purchased an HP Sprocket to print photos for my art journal pages.
I like the Sprocket, it is a handy little printer and is fun to use. The quality is not the best, but it is fun to use and perfect for art journal pages.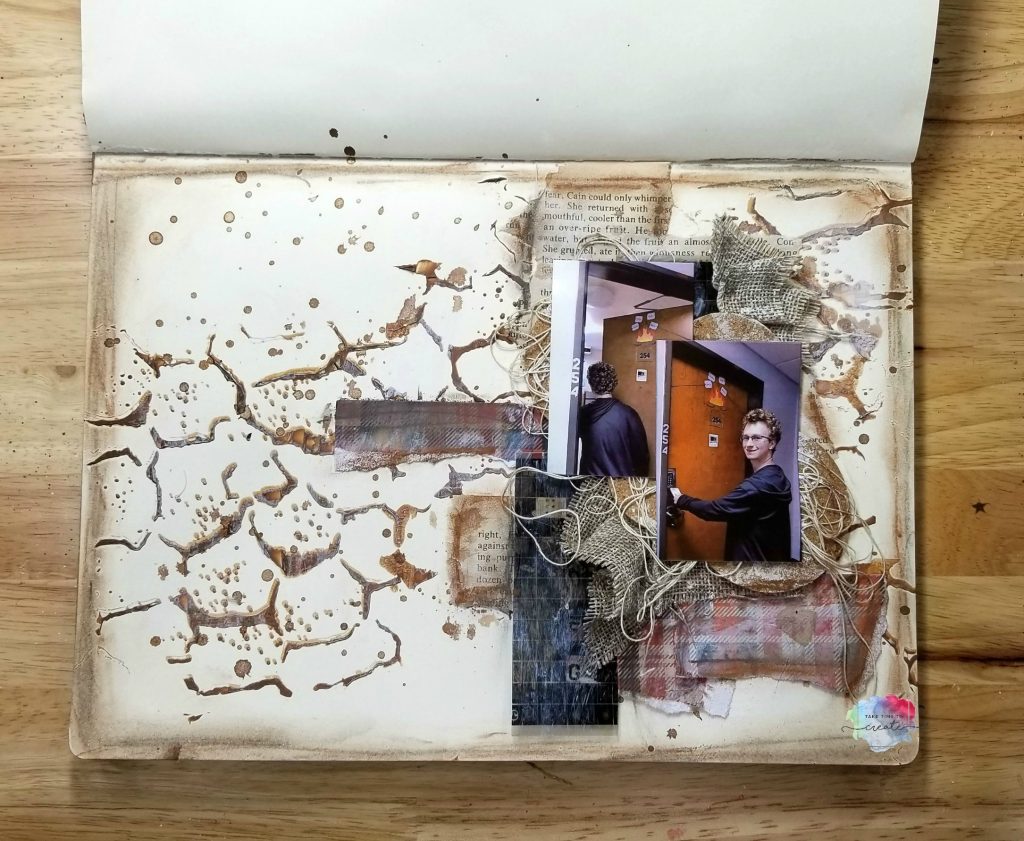 We captured this moment as he was going to his dorm room for the first time and the photos were just perfect for this page.
I used a lot of other elements like stencils, and papers and burlap to finish out the look of this page.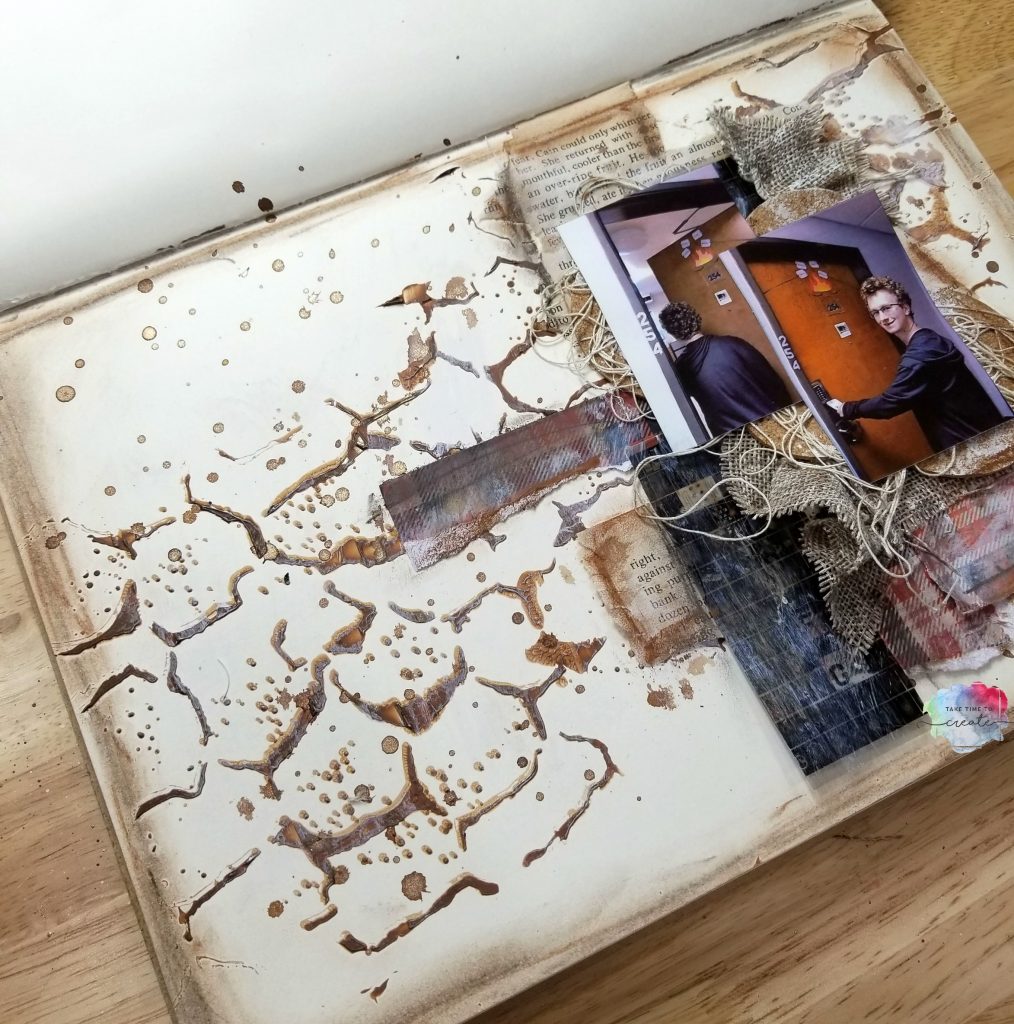 Overall I am happy with the Sprocket and I can't wait to see what other pages I will create with the photos I print
Affiliate Links to products used or similar:
Ranger Journal-

https://amzn.to/2rwDpiP

Crackle Stencil-

https://amzn.to/2ry3r5i

Modeling Paste-

https://amzn.to/2LfI020

HP Sprocket-

https://amzn.to/2QL3EjD

White Gesso-

https://amzn.to/2L9CfCX

Lindy's Sprays-

https://amzn.to/2EqaIN6

Pastels-

https://amzn.to/2QLsCzj
The post Freshman Year Art Journal Page using HP Sprocket appeared first on Take Time To Create.
This is not a sponsored post, I paid for everything with my own money.