Hello Everyone!
Have you ever found something at a thrift store that you knew you could make into something new? That is how I felt when I saw a sun shaped mirror, in my mind I saw it as a fabric sun mixed media project. I had the perfect fabric and element to put on it!
I had the perfect fabric in reds and yellows to use as the base. I love how the fabric gives the piece texture and movement.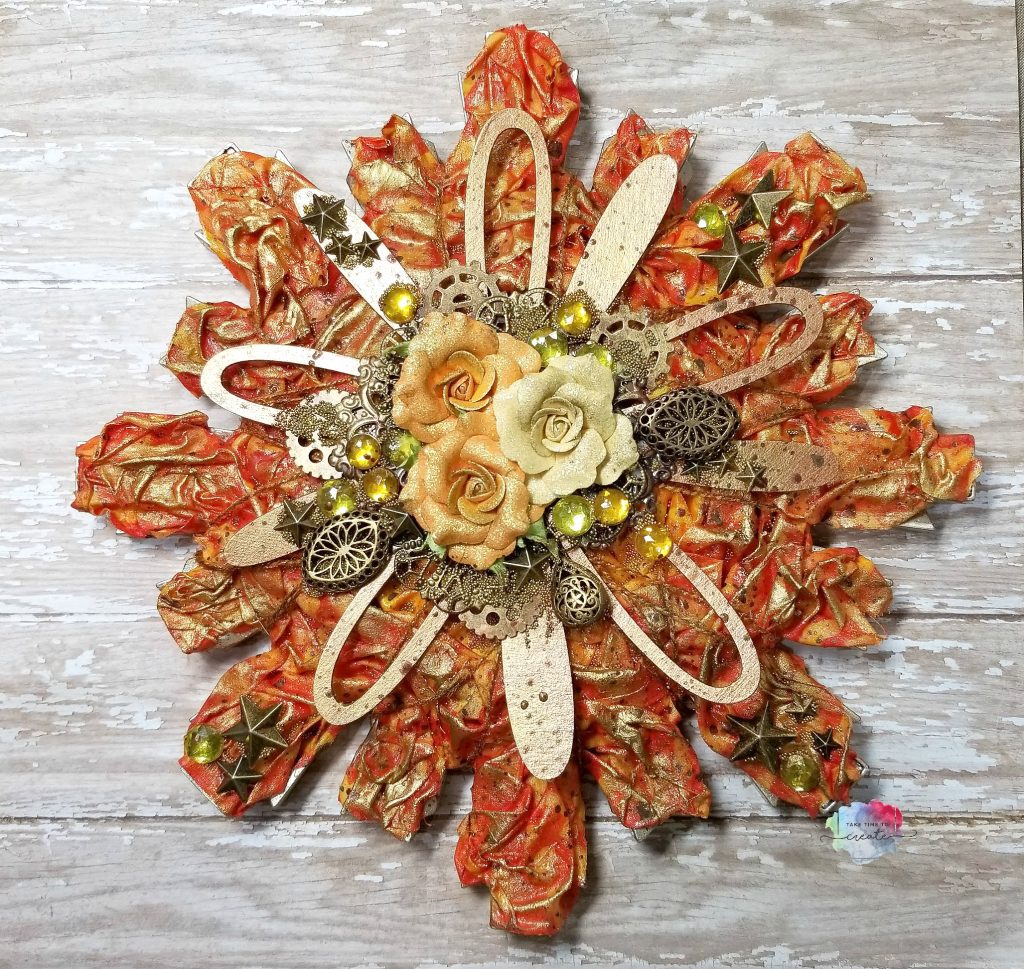 Once the fabric was dry I was able to layer on more goodies. I wanted to keep my composition centered and build from there, but I did add some elements to the edges just to keep it interesting.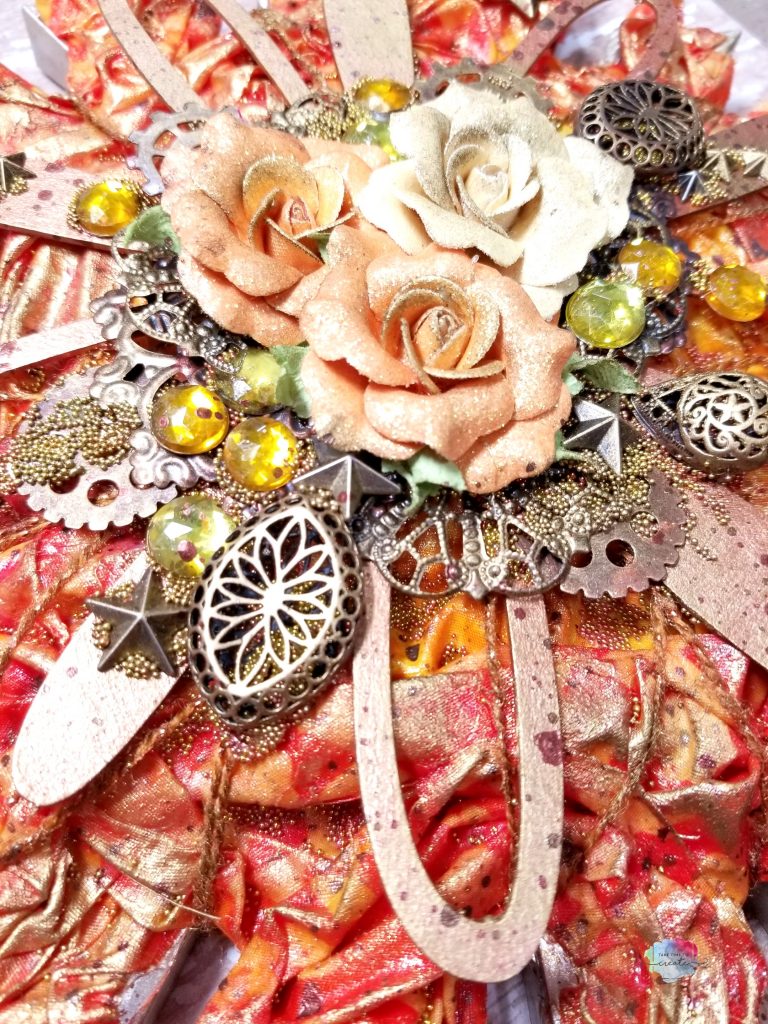 To top it all off I used my favorite Finnabair paints and waxes. I just love how her products add shine and interest to my projects. They are always the perfect touch for any mixed media project I do.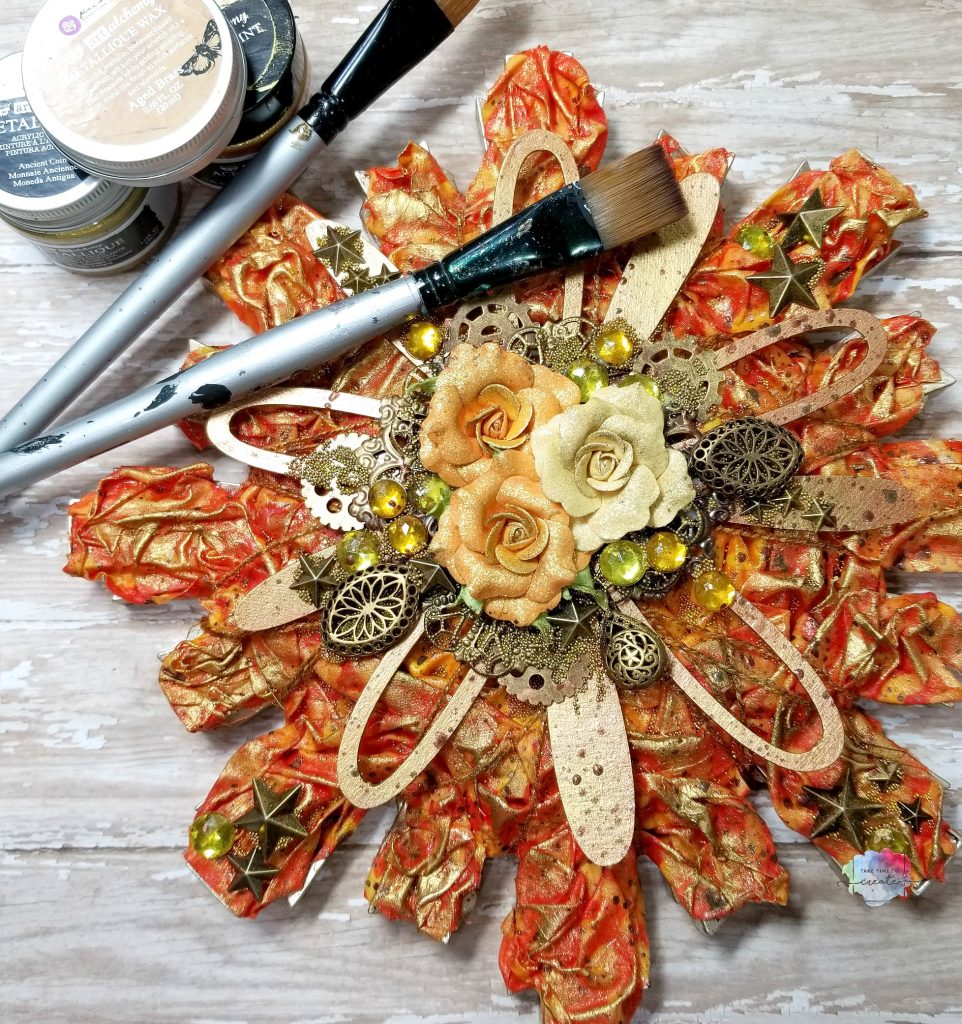 So what item have you reimagined as a mixed media project?
Affiliate Links
Liquitex Gloss heavy gel https://amzn.to/2xW9qVb
Liquitex Gloss Gel https://amzn.to/2xSlwi3
Red and orange Fat quarters (not the same as I used, but similar) https://amzn.to/2QxsgsH
Finnabair Sparks https://amzn.to/2DTS6pd
Finnabair Brass Hardware https://amzn.to/2DUuz7n
Finnabair Wax https://amzn.to/2zOVE84
Finnabair Star Mechanicals https://amzn.to/2xZDE9F
The post Fabric Sun Mixed Media appeared first on Take Time To Create.
0