Hello Everyone!
I found this really great page, it was the cover of some music sheets. When I saw here I knew that she would be beautiful in my art journal with flowers in her hair.
I love the soft look of the girl so I knew that I didn't want to add to much to the page.
I started with a shaped paper for the background, I had it in my stash, but you could easily make one by cutting a piece of brown paper into any shape you want.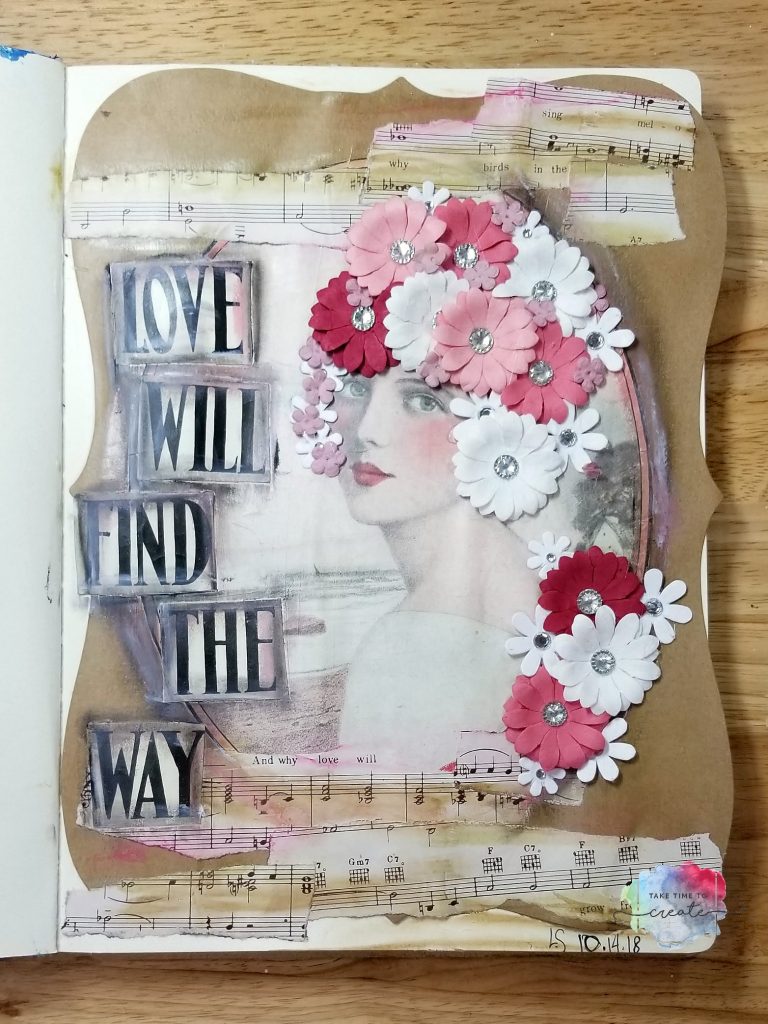 I added the girl and some strips of music. Then I used gelatos to add some color and dimension to the page.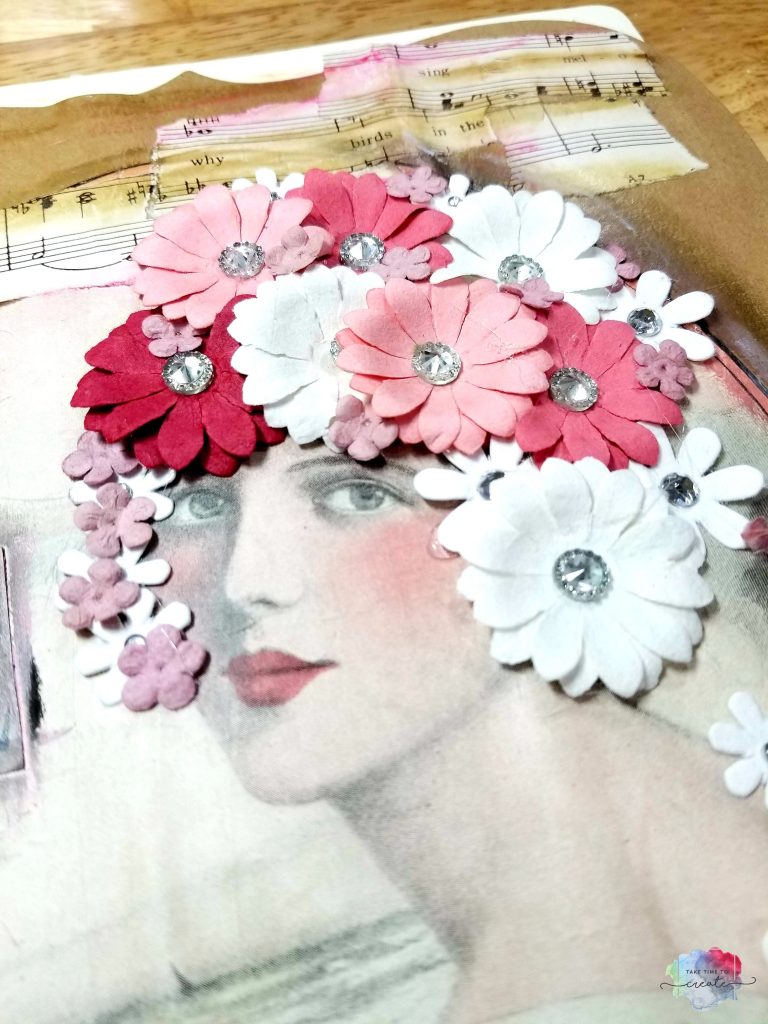 Once I had all the flat elements down I started to add some flowers I had in my stash. I hot glued on a variety of pink and white flowers.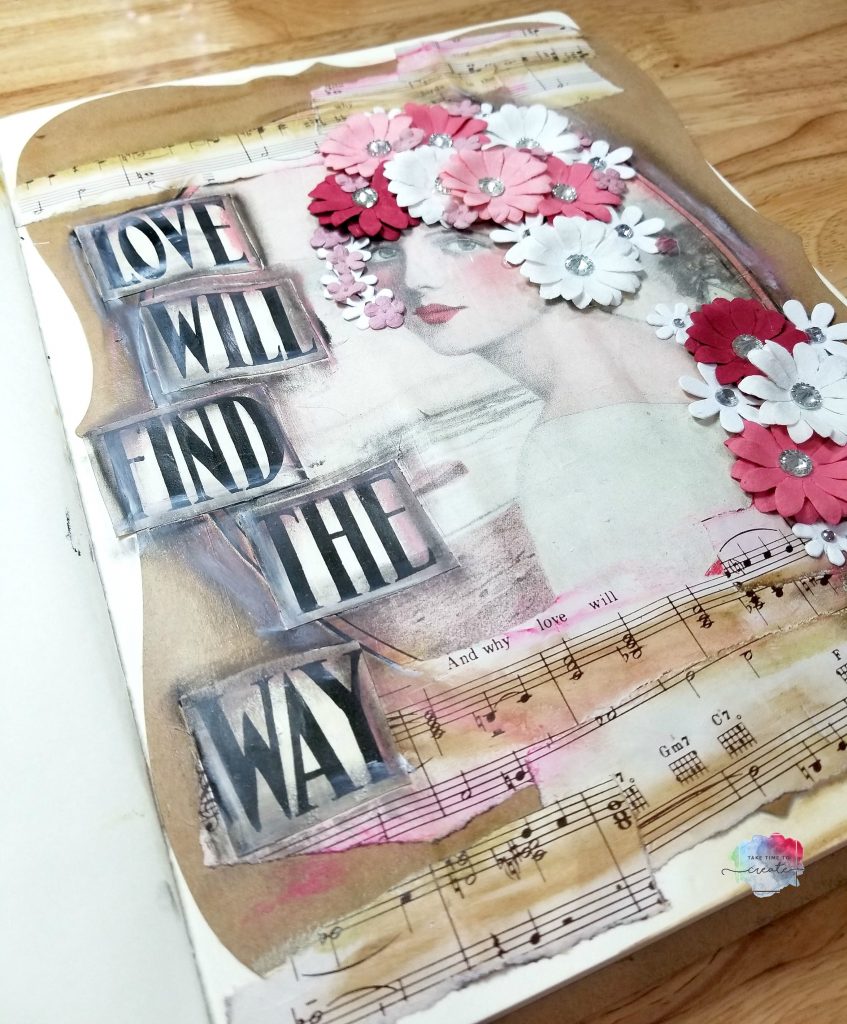 I really like how she turned out when I was finished. It was really fun to create a simpler page than what I have been creating lately. I wanted the girl to stand out and speak for herself and I think that is what I got.
Affiliate links to products used or similar
Ranger Art Journal- https://amzn.to/2SwHy2H
Metallic Gelatos- https://amzn.to/2Jmv3lQ
Prima flowers- https://amzn.to/2SryOdX
Music sheets- https://amzn.to/2yAH6I8
matte medium- https://amzn.to/2JoH5v1
Silicone Brush https://amzn.to/2StQoOo
The post Girl with Flowers Art Journal appeared first on Take Time To Create.
0