Hello Everyone!
Have you ever finished a project and thought  you were done only to realize that you weren't? Well that is exactly what happened to me with this Blue Mixed Media Fabric Frame.
A little while ago I created the fabric frame and I thought it was pretty cute as is. If you missed that blog post you can catch it here: Fabric Frame
And the original frame was really cute and I did love it, but as I thought about it I thought it needed more. And by more, I mean a lot, lol. So I embellished it, and painted it some more. I love how it turned out and it is a personal choice how much or how little you add to your frame.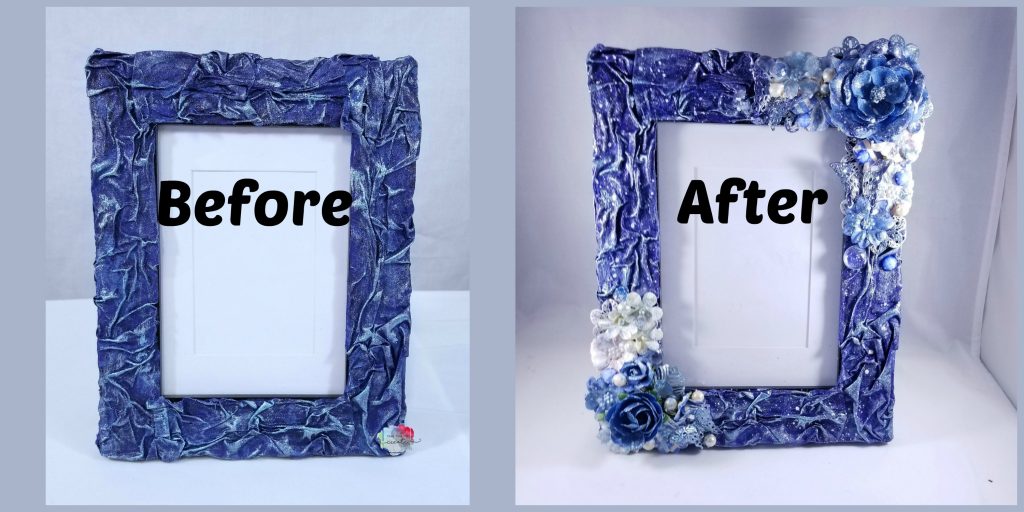 As you can see the original just has fabric and paint, but the embellished one has flowers, pearls, metal elements, and more added to the frame.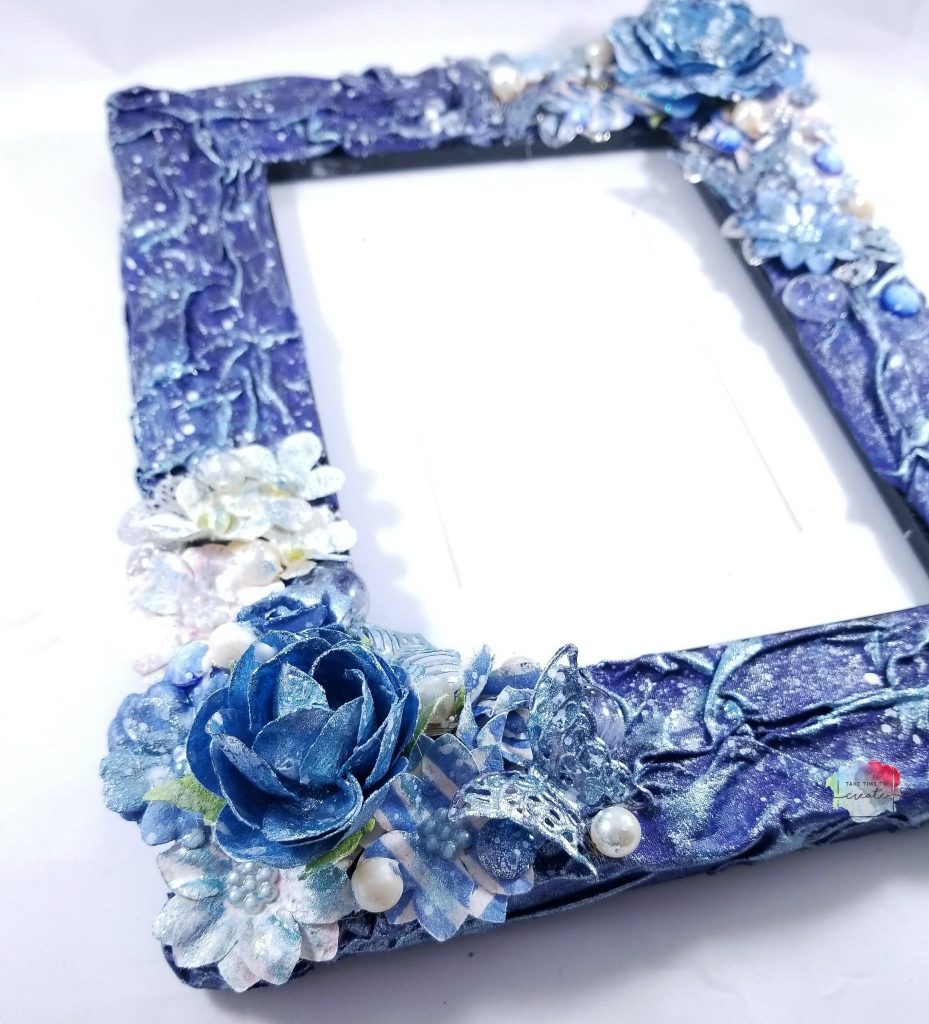 I clustered 2 groupings on opposite corners of the frame. I added a variety of elements to create interest and texture to the frame. If you know what photo you will be putting in the frame you can tailor the elements to the photo, I think that would look amazing.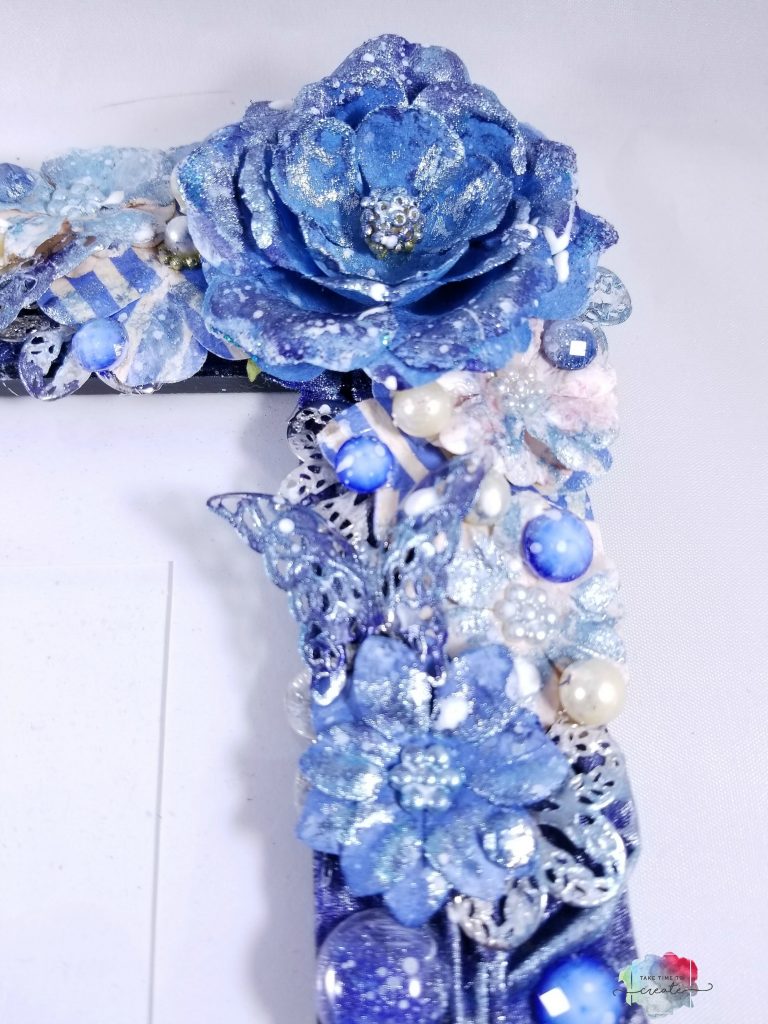 After the gesso was all dry I painted over everything with Finnabari Sparks and Metallique paints. They were the same colors as the original frame and I thought that would help make it all cohesive.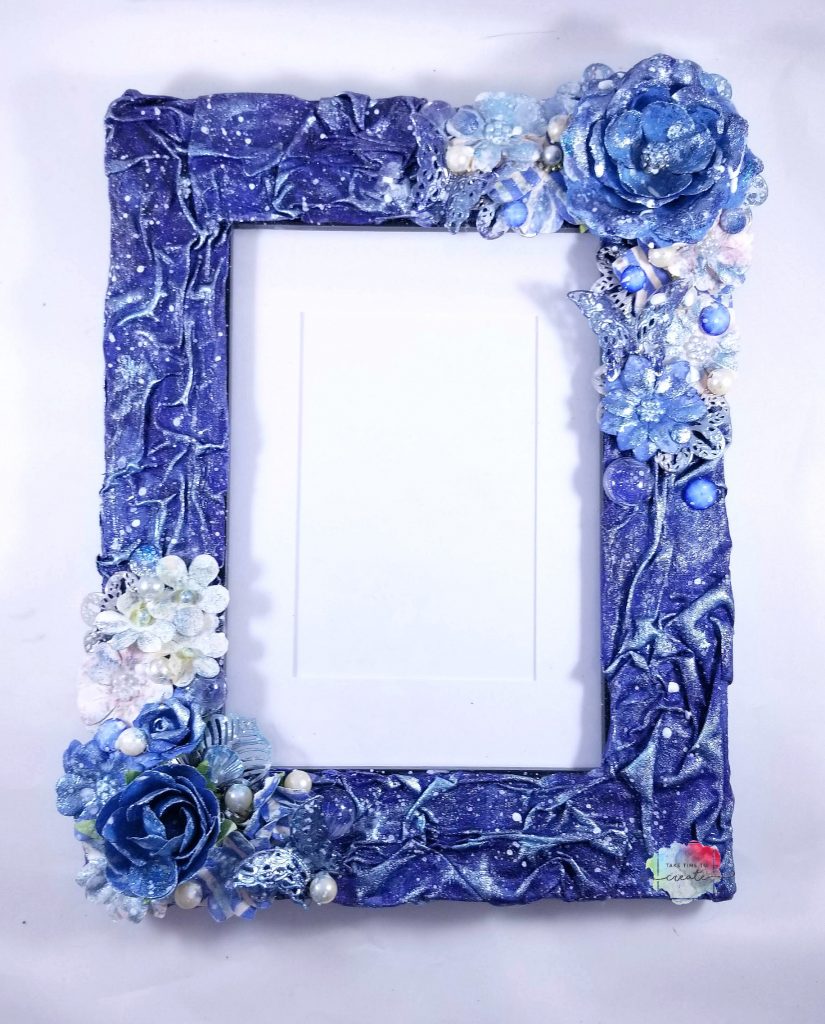 The last step was adding splashes all over to really blend the original and the new elements together. I wanted it to look like I planned it all at once, lol.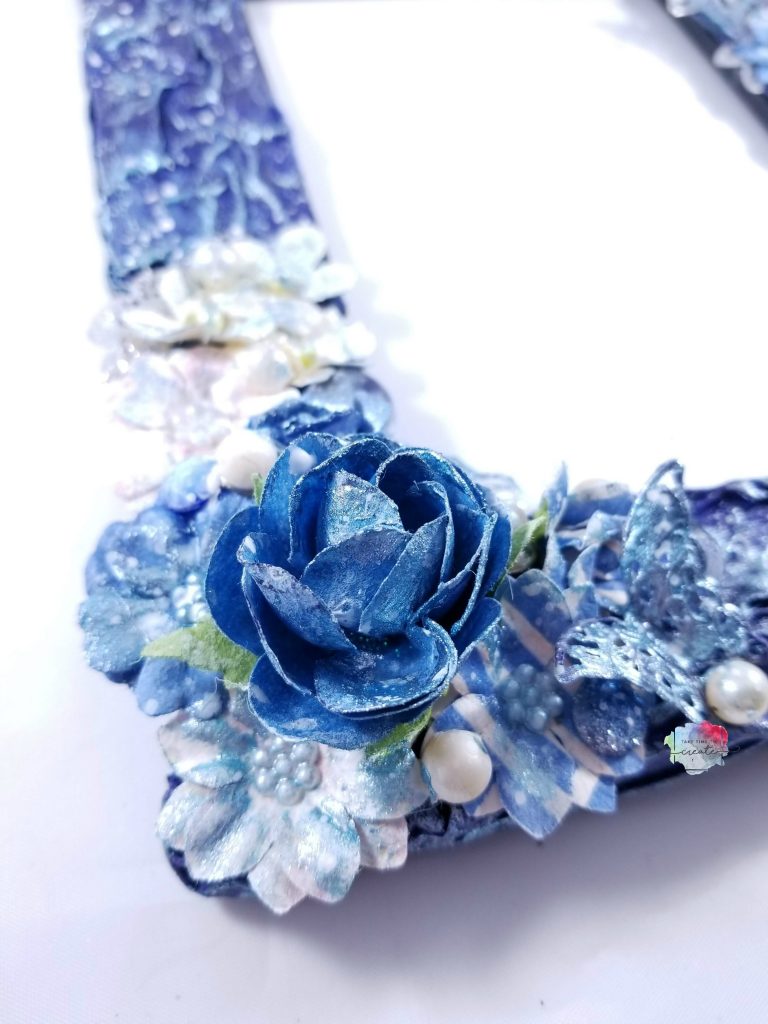 I really like how this all came together. I love adding new elements on top of project I thought I had finished.
What project did you think you finished but went back later to add embellishments to? Share in the comments.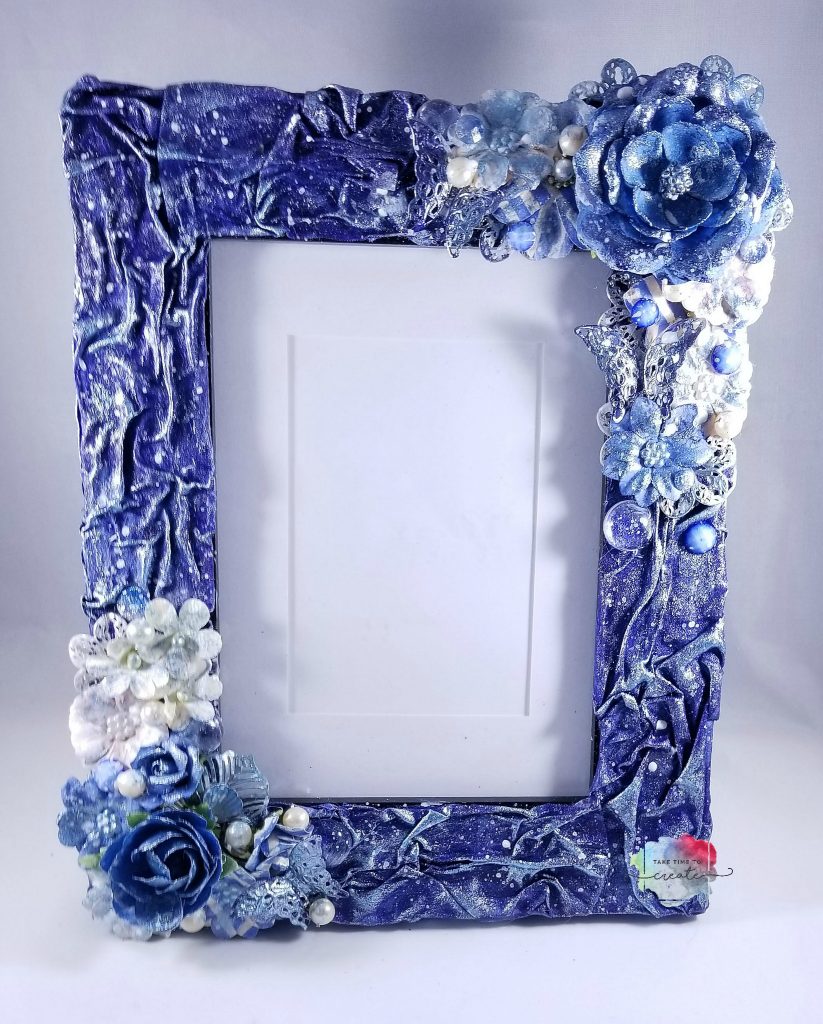 Affiliate Links (similar product if actual one can't be found)
Prima Marketing Flowers: https://amzn.to/2pPuO9W
Finnabair Sparks: https://amzn.to/2QNzIQb
Finnabair Metallique- https://amzn.to/2A7wYb1
White Gesso- https://amzn.to/2ITPExV
Prima Marketing Say it in Crystals- https://amzn.to/2IRaNbL
Finnabair Pebbles- https://amzn.to/2yik091
The post Blue Fabric Mixed Media Frame appeared first on Take Time To Create.
0