Hello Everyone!
I have always love these pictures of my Grandmother and Great Aunt. They both look so beautiful, so I wanted to honor them with this mixed media shadow box.
I found these really great square trays in my stash and I thought they would be perfect as a shadow box.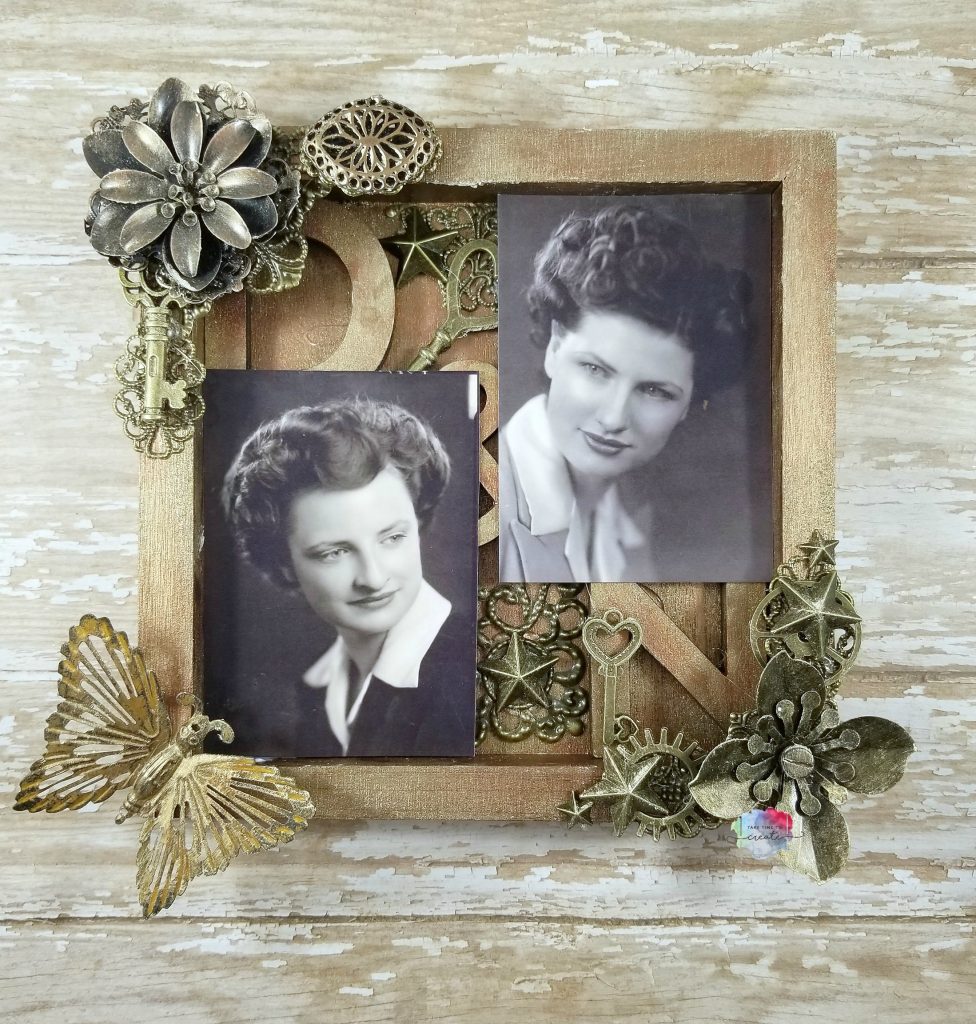 I actually created 2 shadow boxes. One was my sample and practice box and the 2nd one was the one I actually filmed. I love both and I think they will look great on my mantle.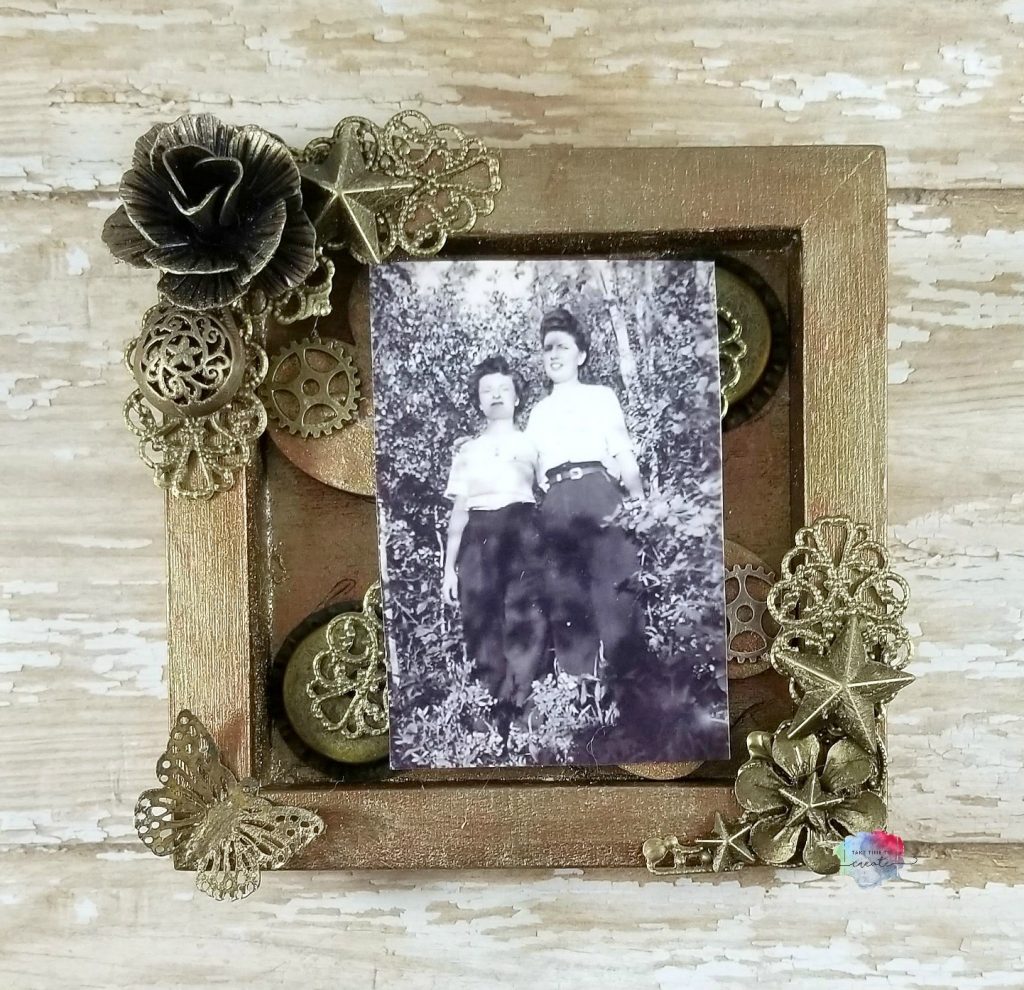 By adding contrasting elements like metal and wood you create a really interesting design. I like the worm metals with the black and white photo, the contrast is interesting to look at.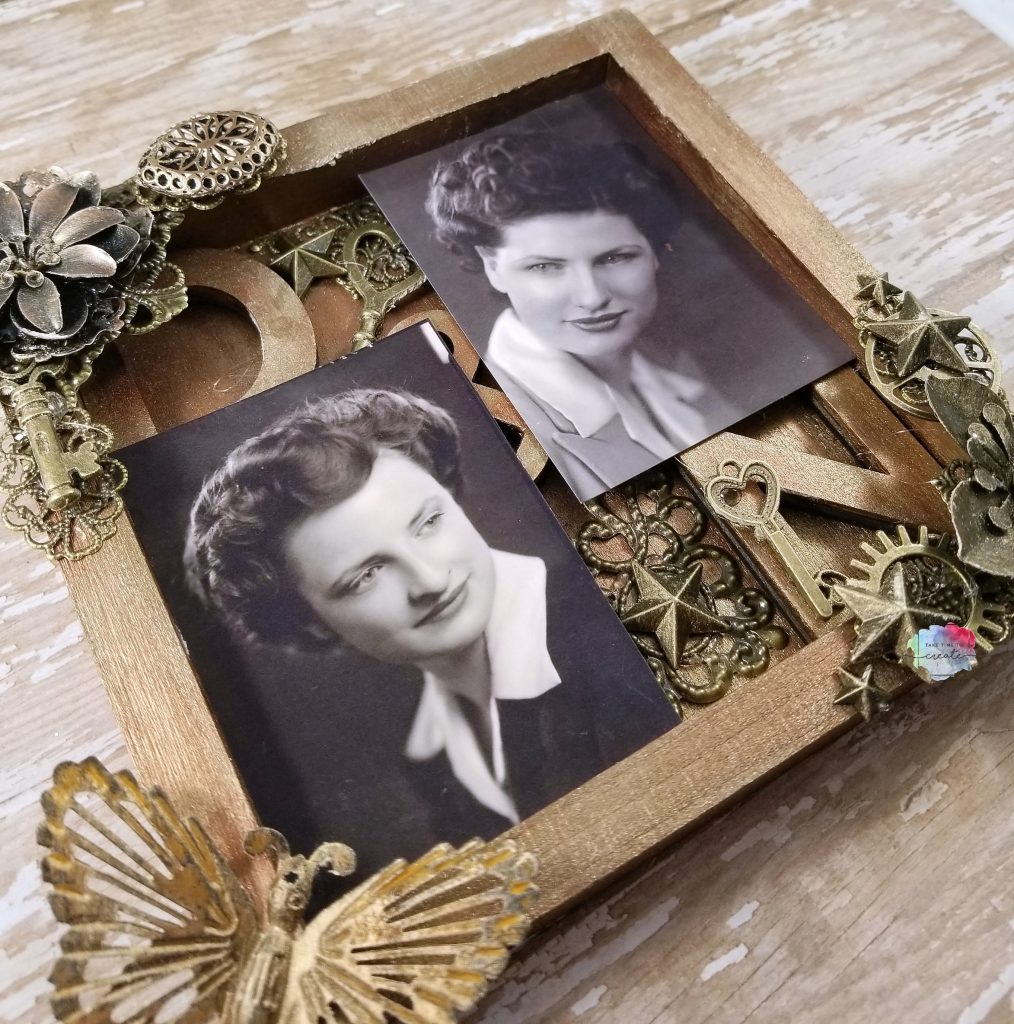 Projects like this are a great way to use up all the little bits and bobs that are in your stash, lol. These would be great gifts or perfect to keep for yourself, lol.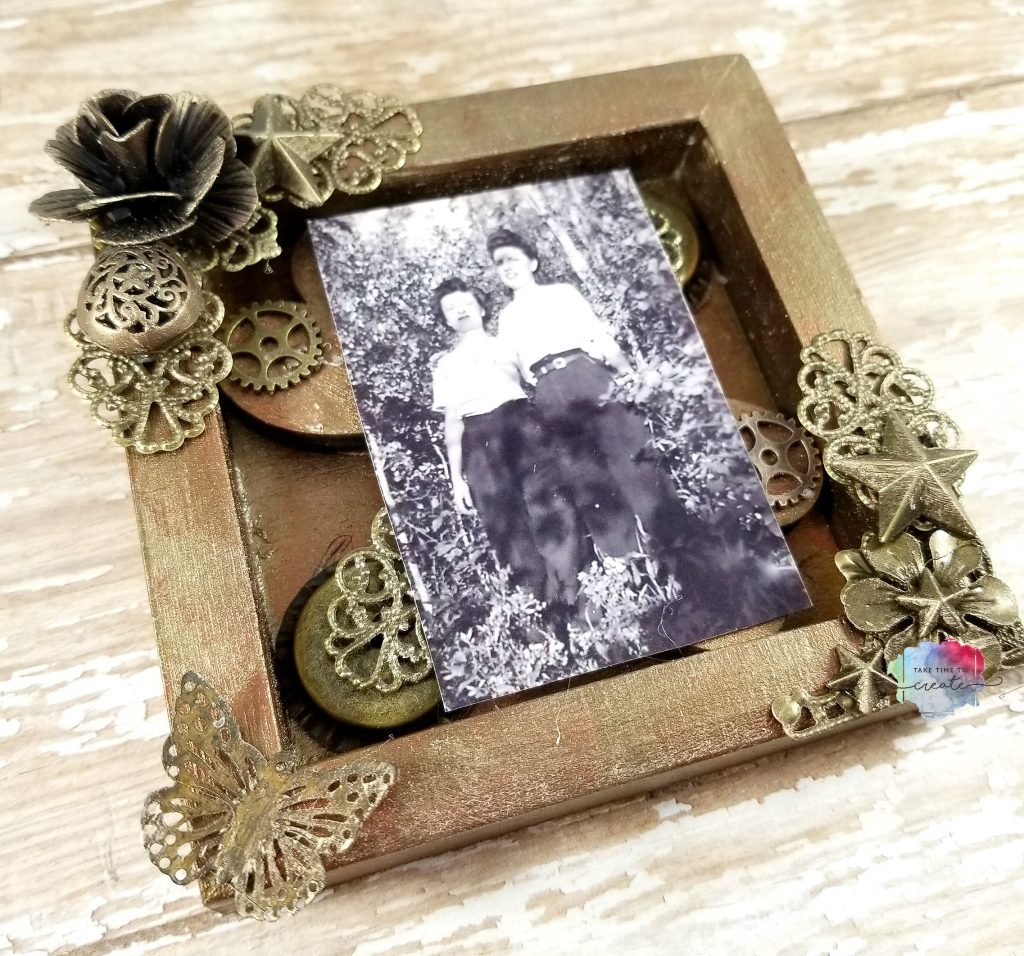 Such a fun project! Do you have any old photos to use in a shadow box? Or have you used any old photos in a project?
Affiliate links
Wooden trays- https://amzn.to/2DgBIwF
Folk art metallic paint- https://amzn.to/2VYVZ0S
Finnabair brushes https://amzn.to/2T1PnwP
Wood letters- https://amzn.to/2FyFJ1I
Finnabair mechanical butterflies https://amzn.to/2MnwLoR
Finnabair vintage sik wax https://amzn.to/2FxlwJF
tim Holtz Found relative (in case you don't have your own pics) https://amzn.to/2MiQmGv
The post Mixed Media Photo Shadow Box appeared first on Take Time To Create.