Hello Everyone!
I had a lot of fun creating this art journal page. I intended to create a mermaid tale, but it does look a little like a whale tale, lol. Oh well, it was fun to create and play with my acrylic paints.
I really enjoy playing with my acrylic paints in my art journal, it relaxes me and get my creative juices flowing.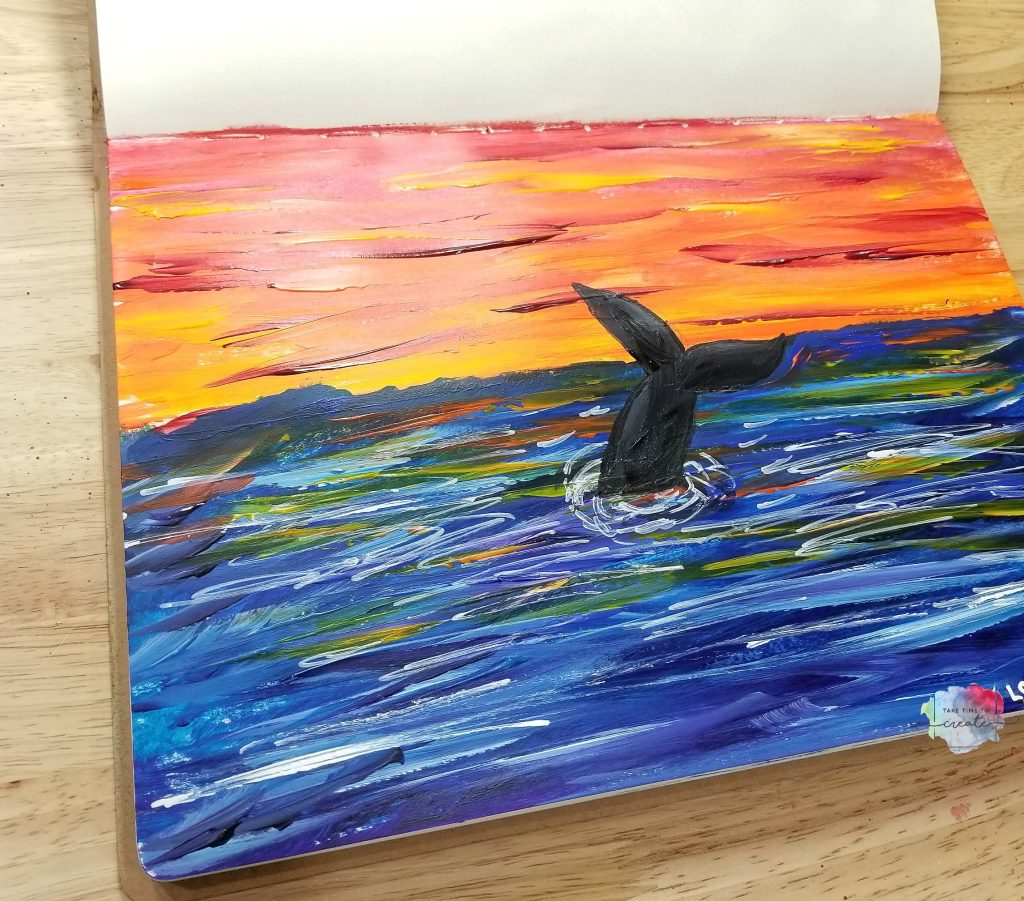 When I got finished with the ocean and sky I knew I had to add the mermaid tale. Adding in details like this make paintings fun and more personalized. The is my art journal after all, lol.
These quick paintings are fun and I think I will be showing you more of them in the new  year.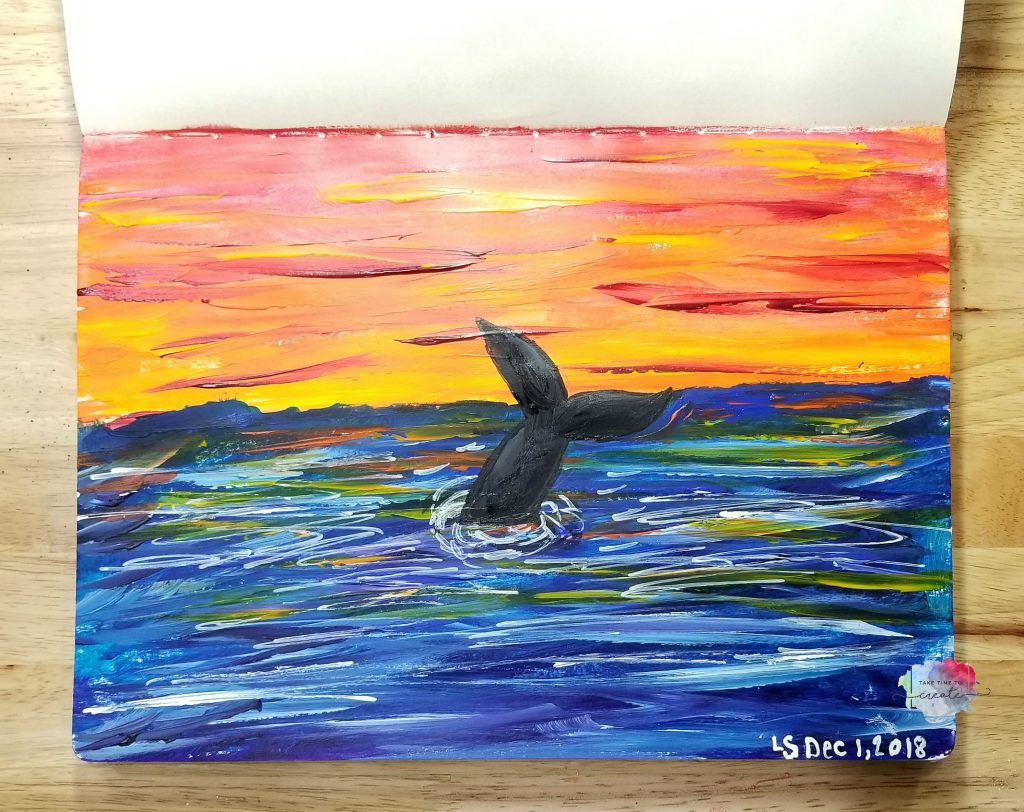 Affiliate links to products used (or similar)
The post Sunrise Mermaid Art Journal Page appeared first on Take Time To Create.
0