Hello Everyone!
Fall is in the air and I am just loving it! I especially love seeing all the sunflowers, they are my favorite flowers! They are so pretty, and bright. Seeing all the sunflowers I was inspired to make a Sunflower Mixed Media Canvas.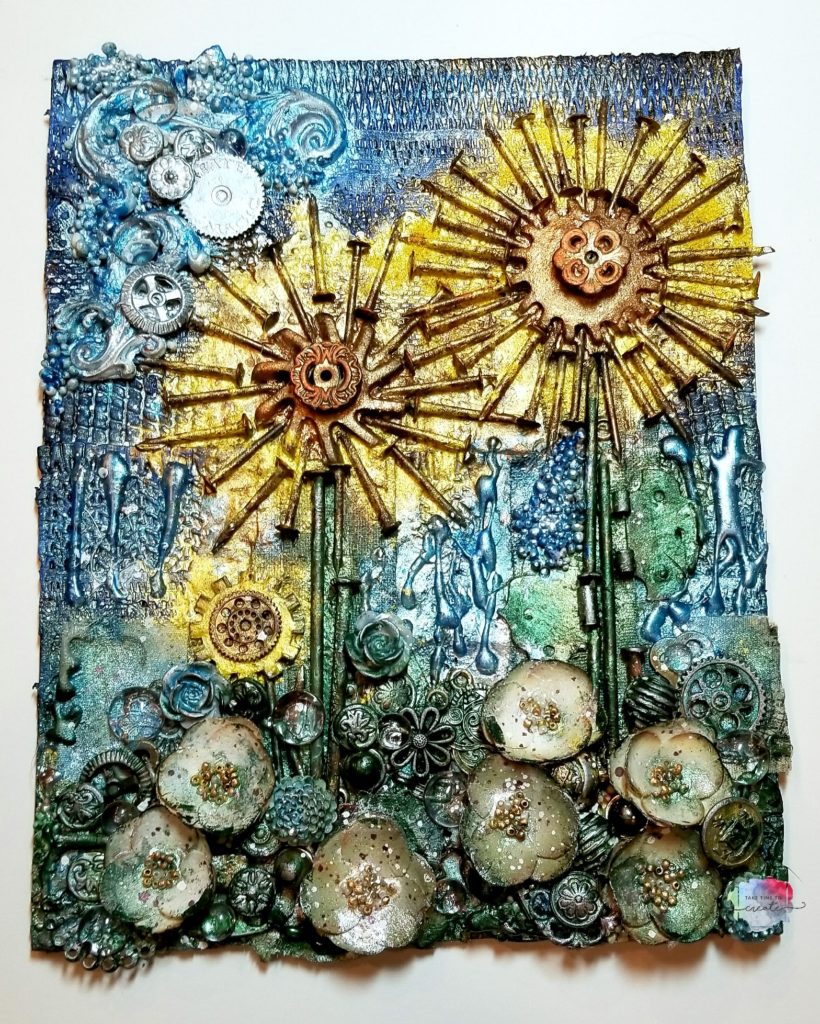 Let me tell you how I made this canvas!
First I started with a canvas board and covered it with different ribbons (I adhered it with modeling paste), then I covered it all with black gesso.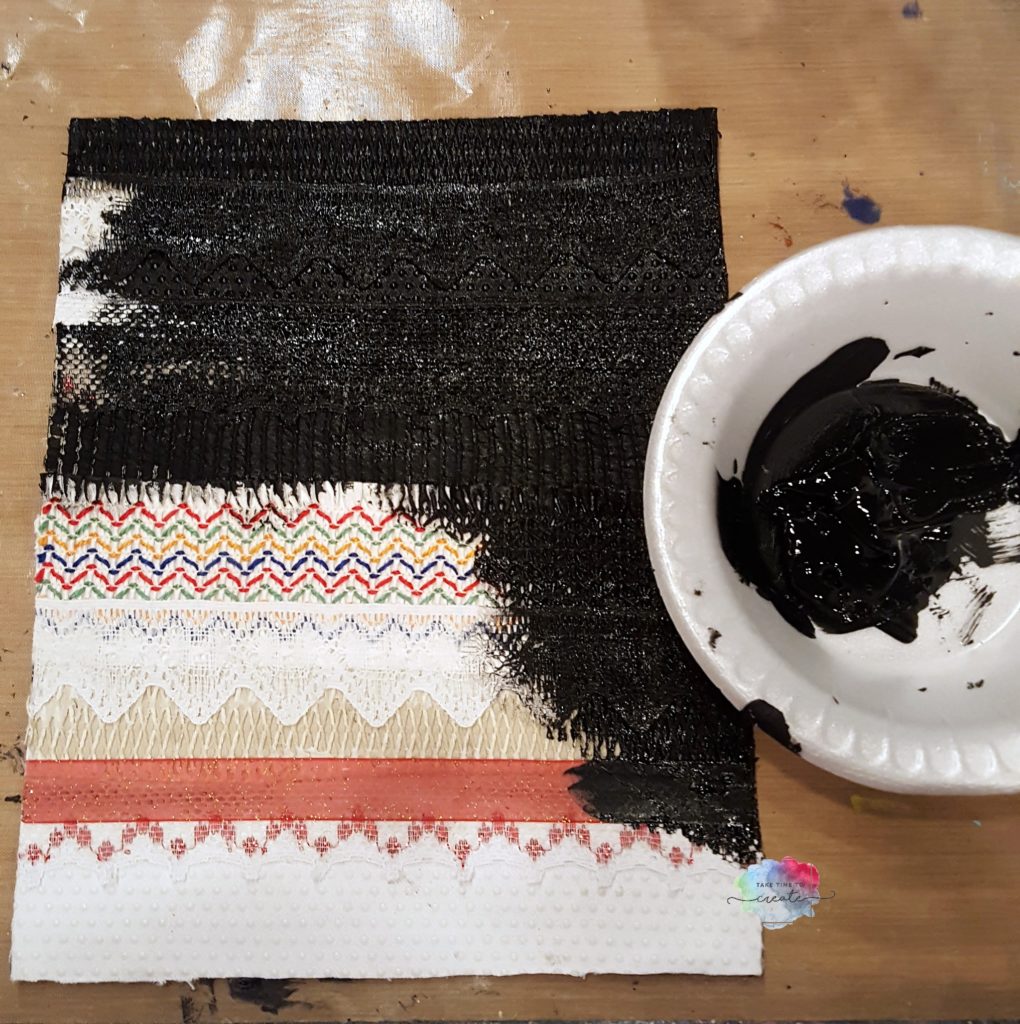 I painted the canvas with a few different shades of blue acrylic paint.  I loved how it looks like a sky, but it was a little bright,  I did end up toning it down by the time I was finished.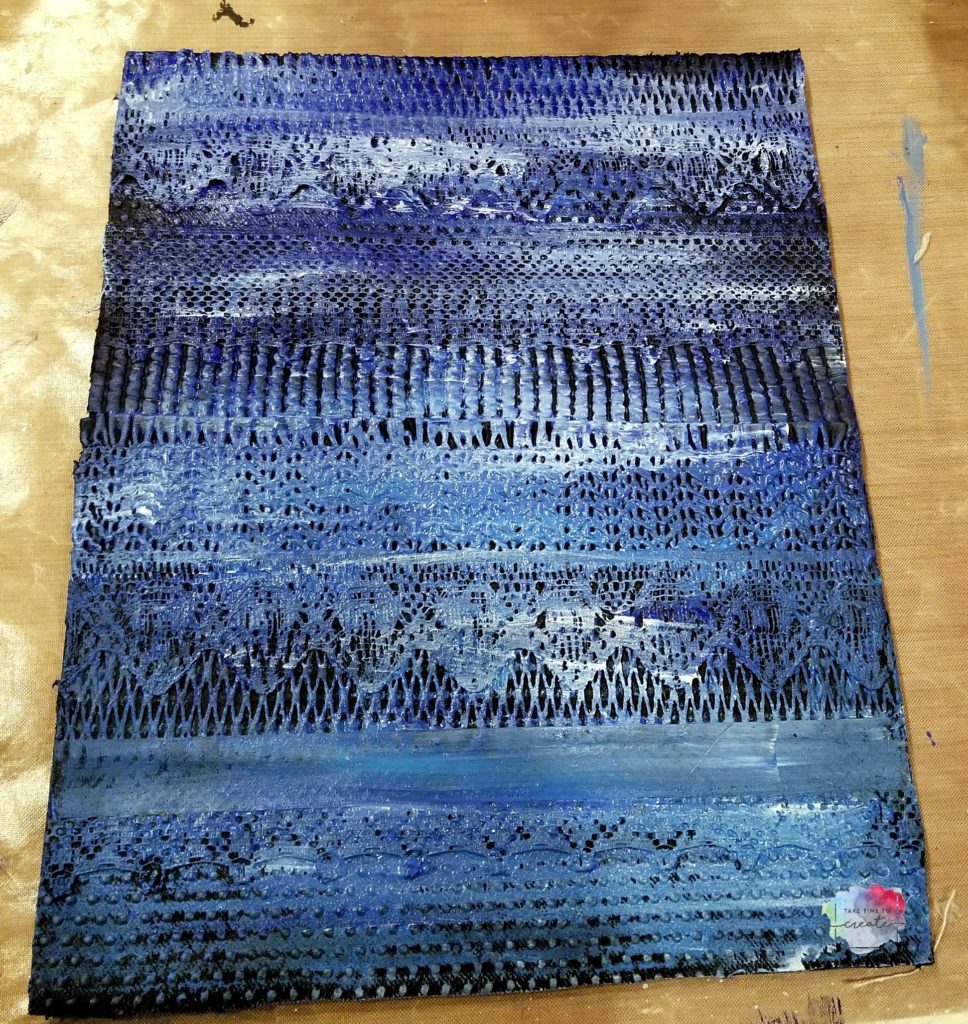 Now it is time to add all the goodies!! I had this pack of rusty nails that I found in my Grandpa's shop, I couldn't pass up this great texture. (be careful if you are using rusty nails, I wore gloves and washed my hands often)
I added book pages, burlap, other metal items, flowers, hinges, clear round dots, keys, brads, hot glue, and anything else I could find. Just use what you have in your stash and around the house. I  adhered it all with modeling paste (I tinted the paste with some brown acrylic paint).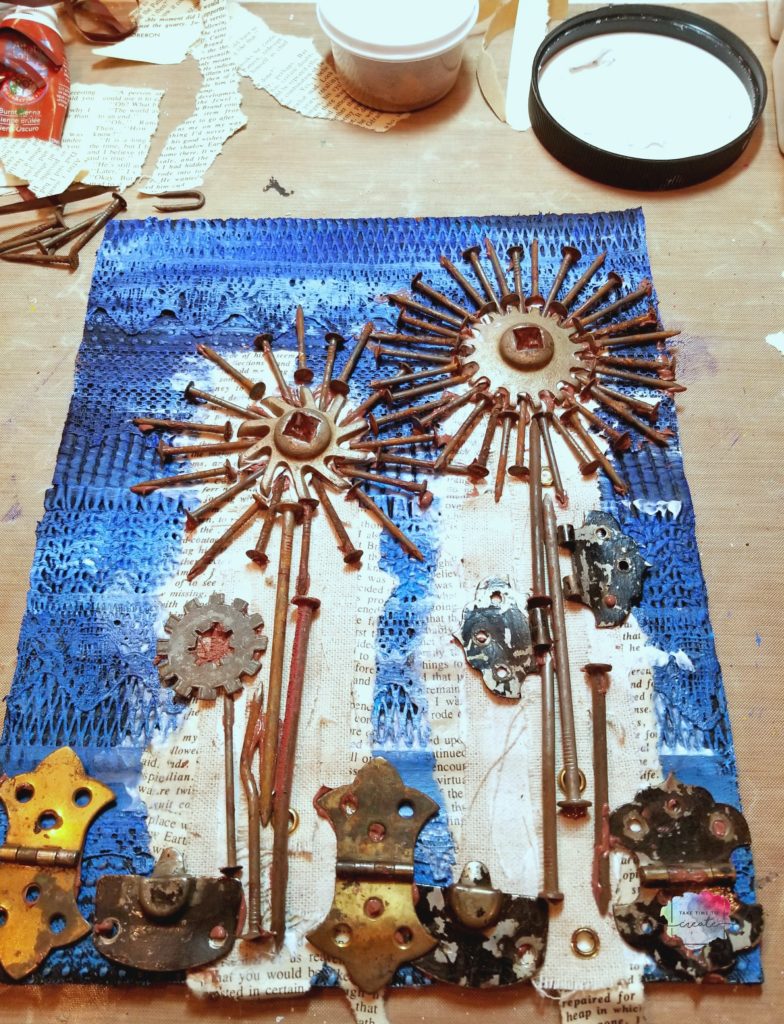 Once everything was all dry I primed the elements with clear gesso then I sprinkled mica powder on (yellow in the flowers, green in the grass and stems, and blue in the sky) I added water to activate it and I loved the look. Once that was all dry I dry brushed acrylic paint all over to add more color and details.
I am in love with how it turned out! I used such a random assortment of products, I will list them all below for you. As always, let me know if you have and questions on this project.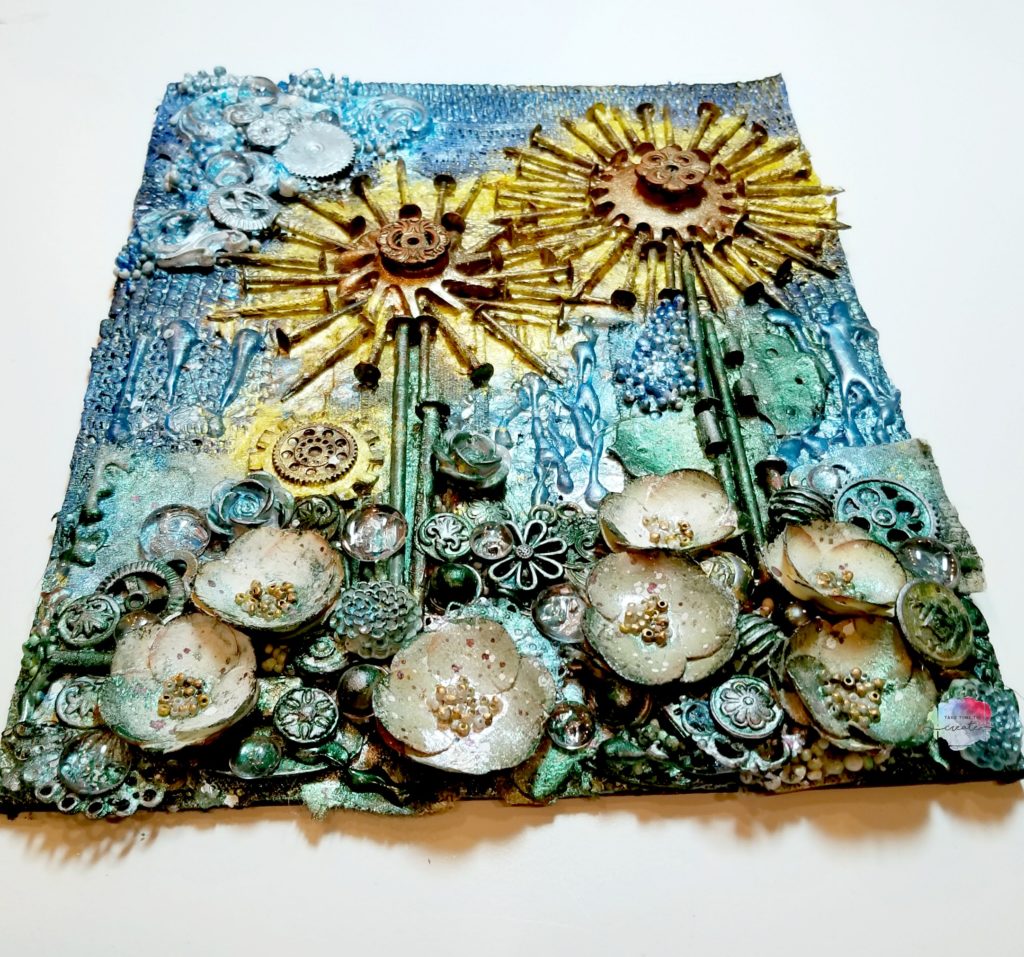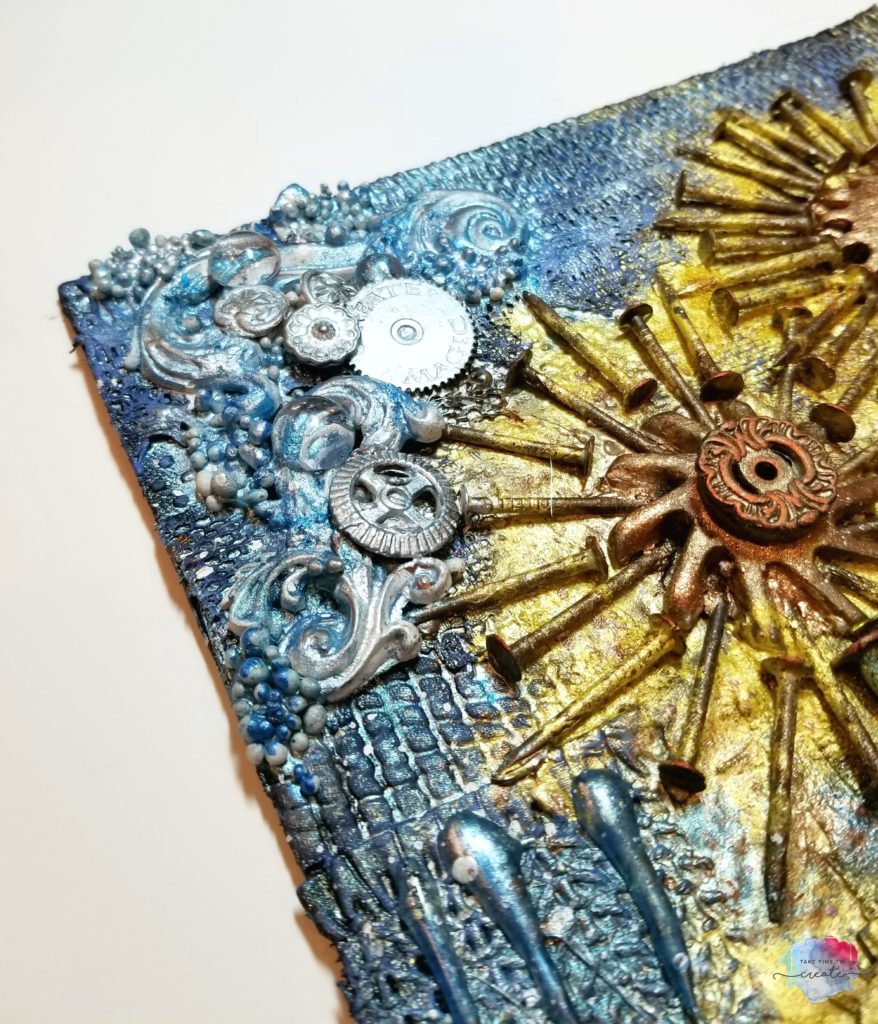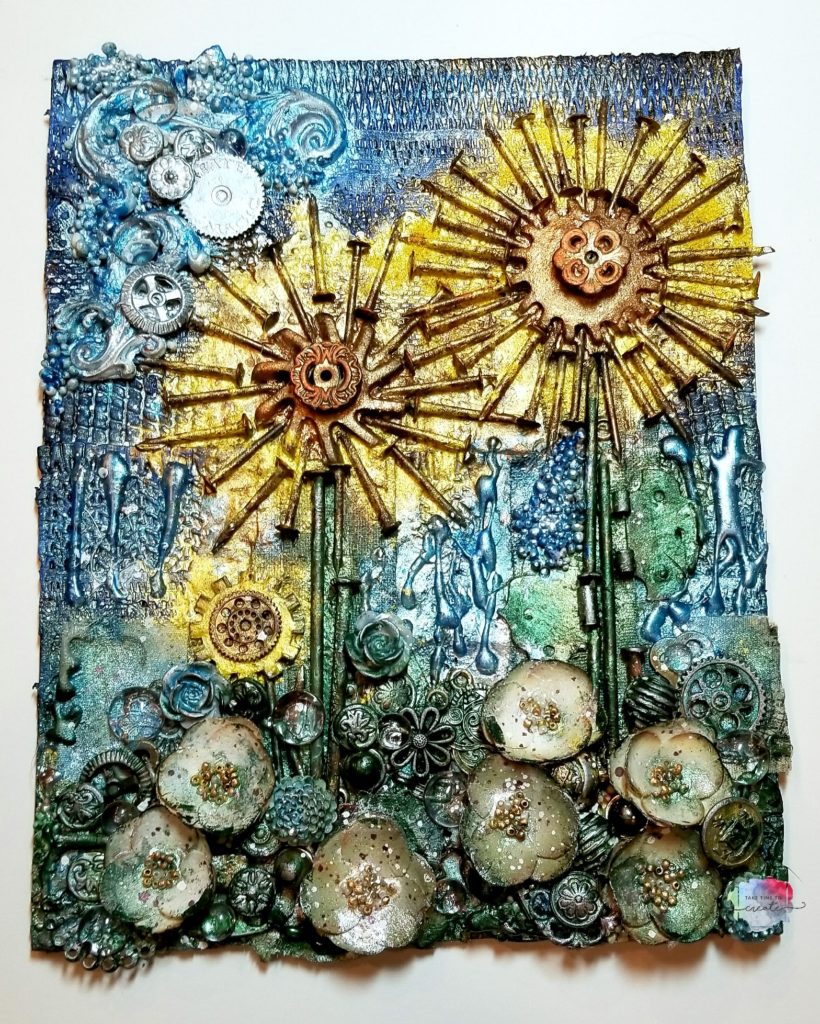 Materials used:

(affiliate links)

The post Sunflower Mixed Media Canvas Appeared first on Take Time To Create.

0