Hello Everyone!
Do you feel like your creative space is always neglected, like it is a just a cluttered room that has no real style? I do, all the time. I go and work in my craft room and then leave. There is constant disorganization and no real style in my room.
So, I decided to make this embroidered garland to hang over my window. (I am not showing you my window because I don't even have a window treatment covering it, just a Transformers sheet that was my son's. Pretty sad, right?) I am putting the skills I learned in my embroidery class to good use.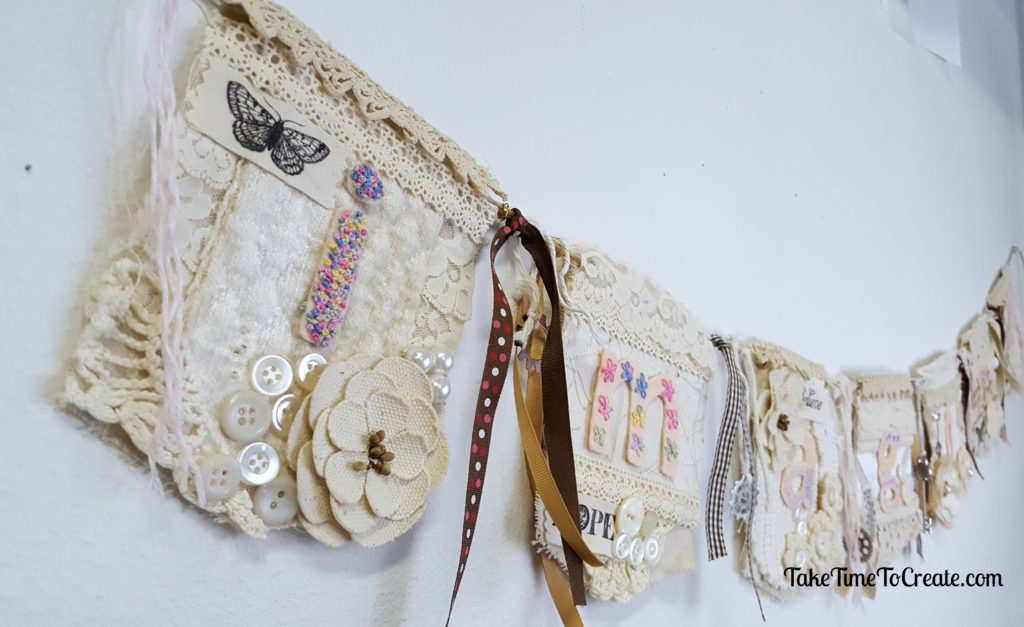 The first thing I did was cut out my word out of felted wool. (I found a font I liked and printed the word I wanted to embroider). Then I did a different embroidery stitch on each letter. I really liked how it was all a little different, yet unified.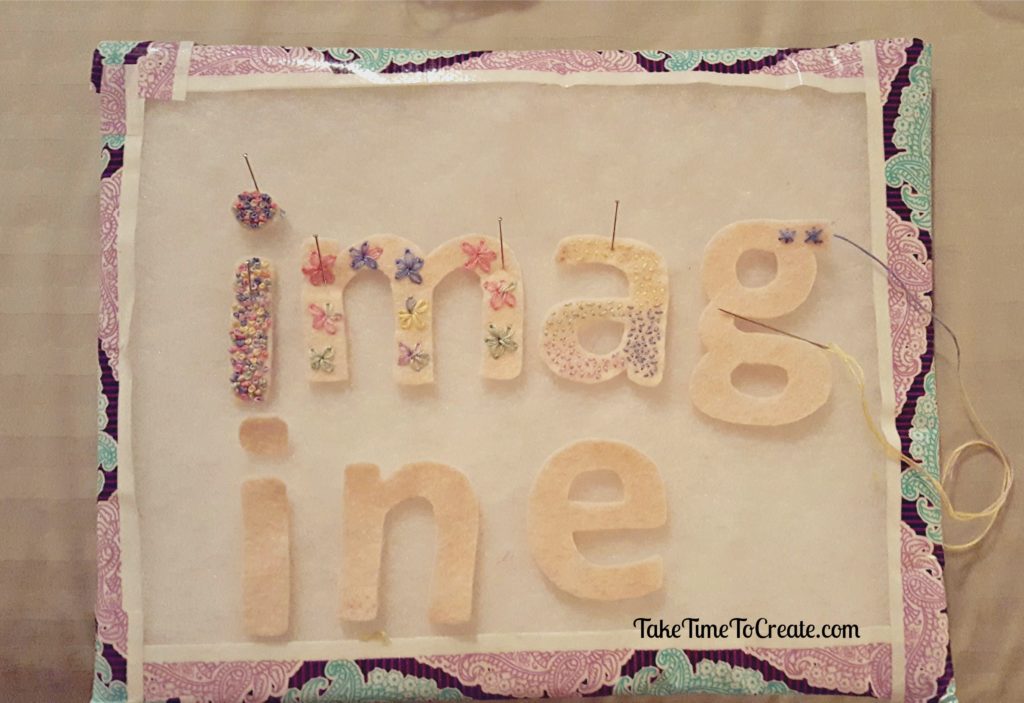 Then I started adding ribbon and lace and bits and bobs to a piece of burlap. I was going for a shabby chic look, that was monochromatic, and I think I came pretty close. Hot glue is your friend in this step, everything is hot glued down.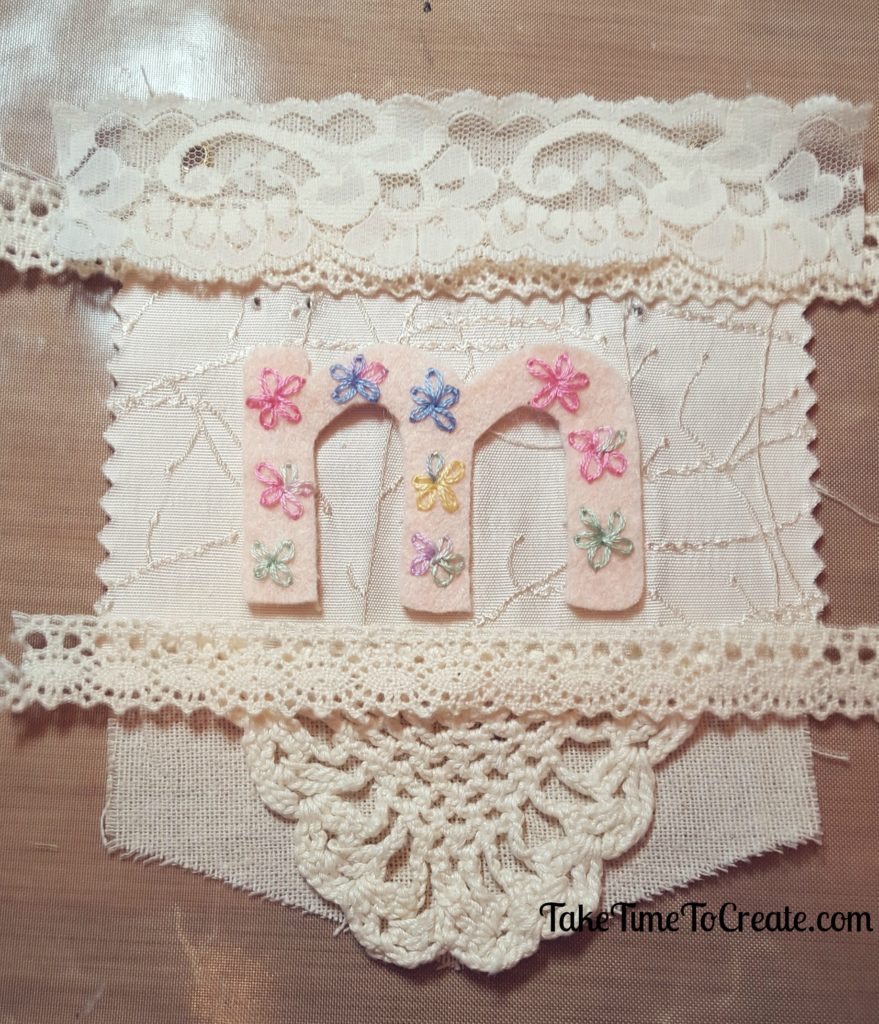 Next I added all the words to a string, leaving space between each letter. In the space I added ribbon, and charms and anything else I could find. I think it turned out really cute, perfect for the blank, boring spot above my window.

Here is a close up of all the letters. Each letter is a little different, but similar enough to belong together.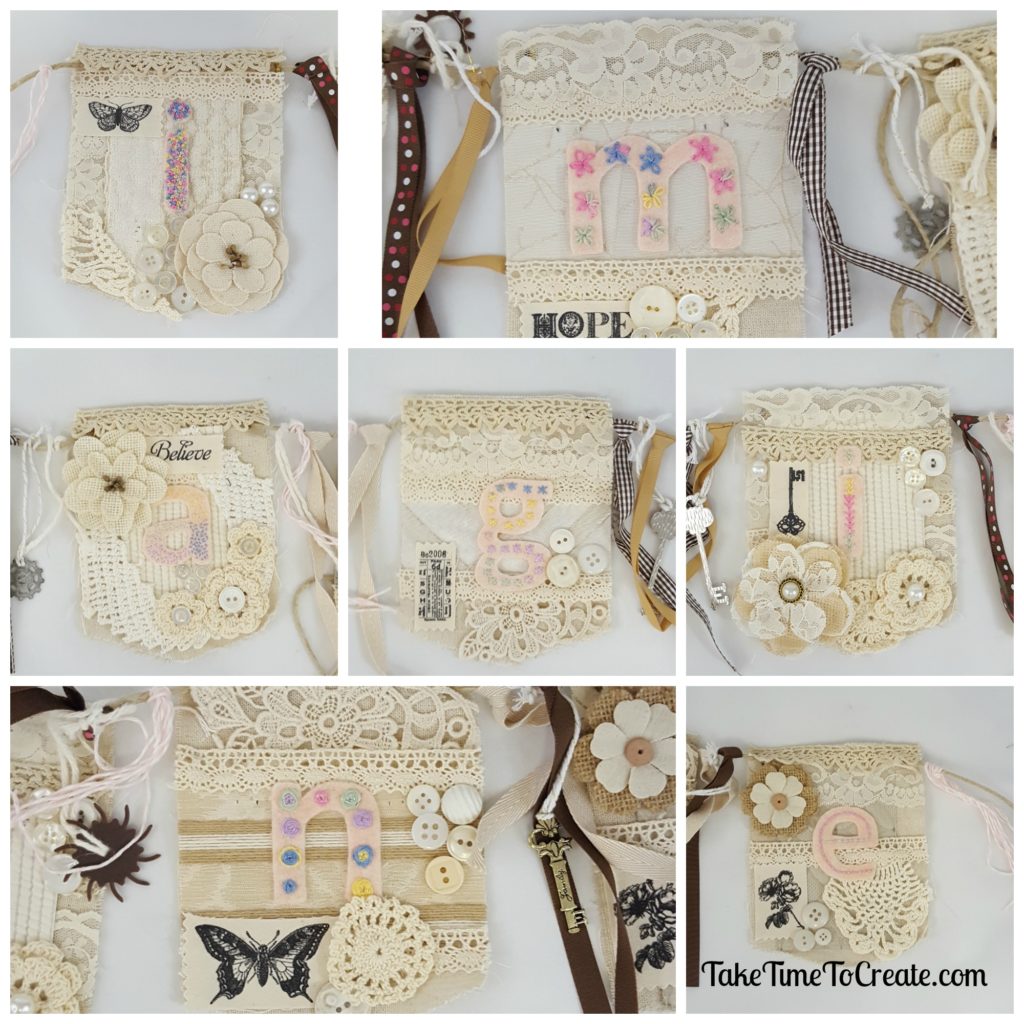 I am in love with this embroidered garland, and it is the perfect start to decorating my craft room. I am looking forward to creating not only a creative, crafty space, but a welcoming one as well.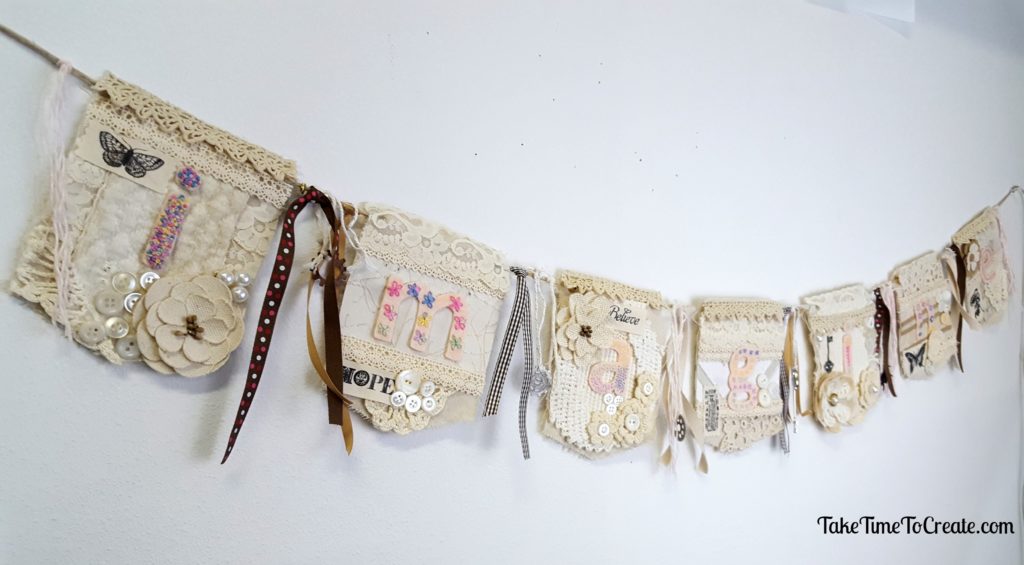 The post Imagine Embroidered Garland appeared first on Take Time To Create.
0