Hello Everyone!
If you are like me you love to get a bargain, especially for craft supplies. Craft supplies can be very expensive, but you can find some great deals at creative reuse centers, or thrift stores.
Recently I went to my favorite creative reuse center, Who Gives a Scrap, and I have a craft supply thrift haul video for you.

Also, I wanted to give you a few tips, tricks and hints when shopping for craft supplies at a creative reuse center or thrift store.
Before I get into the tips, the biggest piece of advice I can give you is to buy what you need. If you buy everything that looks good, or interesting, you will be over run with stuff very quickly!
And always ask a person working at the store before trying out something when you trying to determine if the item still works or has ink left in it.
Things to look out for when shopping for Fabric:
Size- is it the size I need
Condition- are there any rips, tears, or stains that can't be fixed or worked around
Things to look out for when shopping for Punches or Scissors:
Test to make sure they work! Try them out on a piece of paper
Things to look out for when shopping for Paint or Ink or Markers:
Open it to make sure the paint is not dried out, and there is still plenty left
Smell it, sometimes paint can start to smell a little funky and you don't want that, lol
Scribble the markers to make sure they work, you don't want to purchase dried out markers.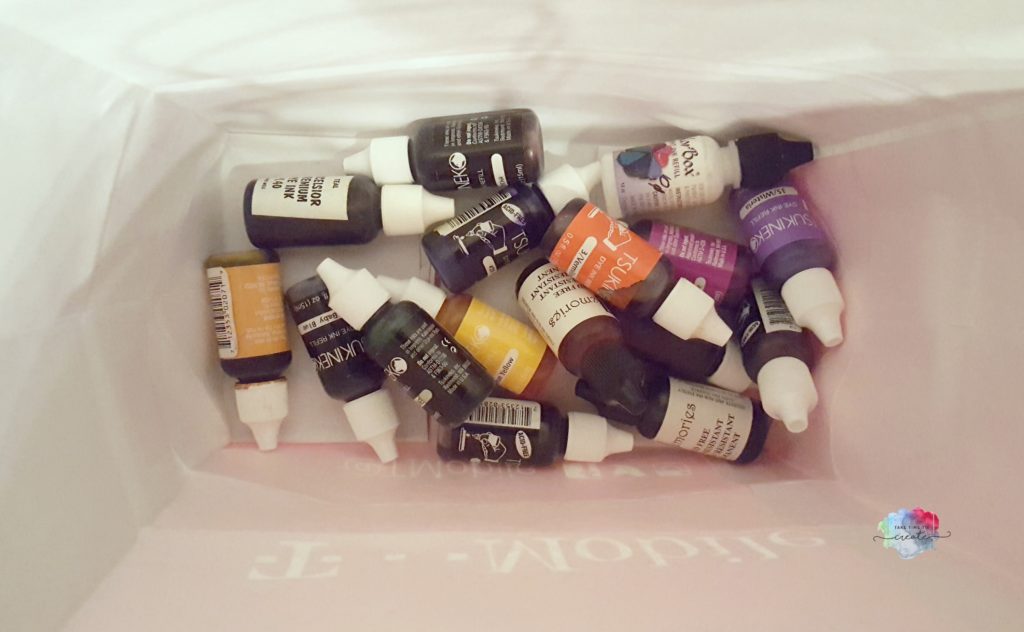 Things to look out for when shopping for Books:
Check for pages torn out, if there are missing pages it might be a vital instruction that you are missing, lol
Check for overall condition, can you still use it?
Things to look out for when shopping for Embroidery/Cross Stitch/Needle Point Kits:
Check to see if it is unopened, if that is the case then you are good to good
But if it is open, check to make sure it has the floss, instructions, and anything else you need to complete the kit.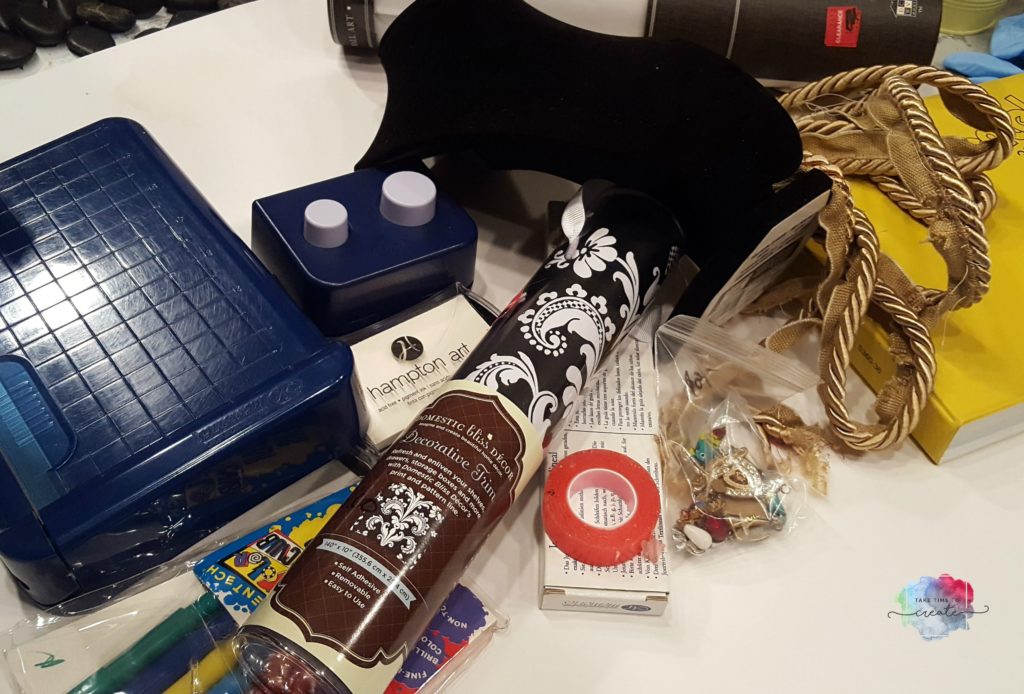 Things to look out for when shopping for Charms or Jewelry Making supplies:
Check to make sure there is enough to complete  your project
Check the condition of the beads and tools, if it is not in usable condition then pass on the item.
There you have it, my tips, tricks, suggestions, and hints I use when I go thrift shopping for craft items. Any reputable thrift store, like Who Gives a Scrap, will have quality items that work and are ready for you to use. Keep your eye out, you never know what bargain you can find!
What tips do you use when you go craft supply thrift shopping?
The post Craft Supply Thrift Haul and Tips and Tricks appeared first on Take Time To Create.