Elephant Applique Embroidery Mixed Media
Hello Everyone!
An appliqued elephant makes the perfect focal point on any mixed media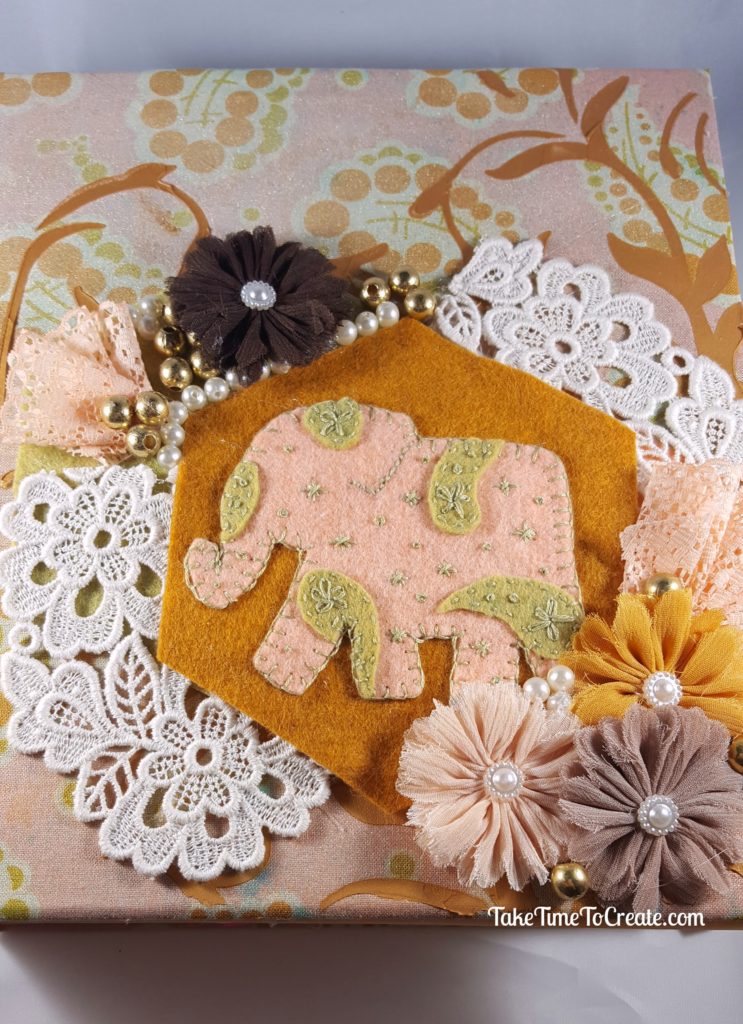 Embroidery, when I think of embroidery I think of my grandmother or of delicate items, gifts to be given or received. It is not something that I have every really tried. I have little patience and embroidery tends to stretch my patience to the limit. But I like to try new things, so I signed up to take a year long embroidery class at my local fabric shop, the Loopy Ewe. I love this place, they have everything and they are so friendly and helpful.
Every month we have a class and we learn new stitches then we apply what we learn at home and bring in our finished pieces. Well, I tend not to do what everyone else is doing, lol.
This month we were supposed to create an embroidered piece (I did that part) but we were also supposed to sew a binder cover on. I don't always get along with my sewing machine and this month I didn't want to fight with it. So I did a mixed media binder instead.  I have to say, I really love how it turned out. It is perfect for me and now it is cut and ready for me to store my patterns.
Materials
Binder- I was proved a 2″ binder. This is one of the shorter binders
Embroidery- need applique item, thread, needle
For the mixed media- fabric, paper, lace and trims, beads, ink sprays.
Instructions
The first thing you do is cut your hex shape and elephant and paisley pattern.  Then stitch the elephant together. I won't go into detail about applique embroidery because there are far better tutorials out there but I can tell you what stitches I used. I did a running stitch to secure the paisleys, a blanket stitch around the edge, colonial knots, and a lazy daisy for the flowers.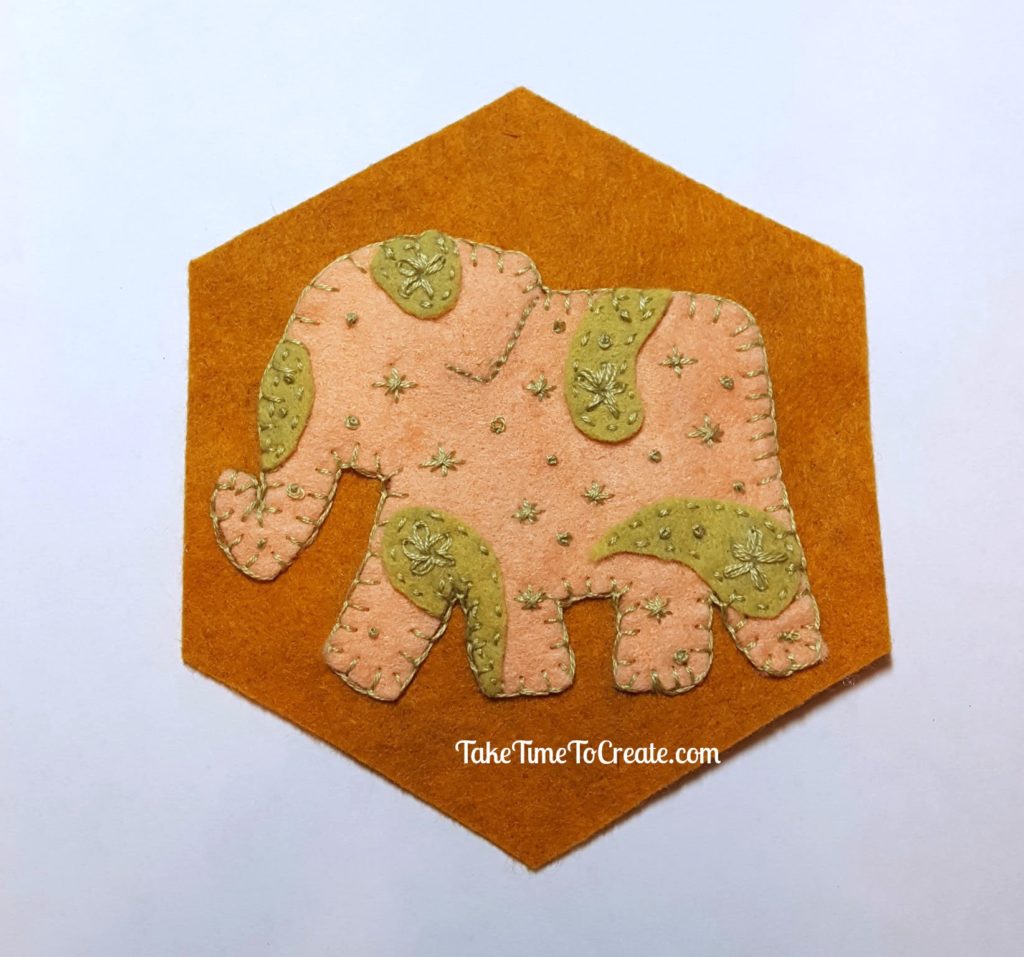 Once my embroidery was complete it was time to start on the binder. I covered the binder in this great fabric.
Then I sprayed ti with some ink sprays to give it interest. To add even more interest I stenciled this scrolling pattern on the cover and spine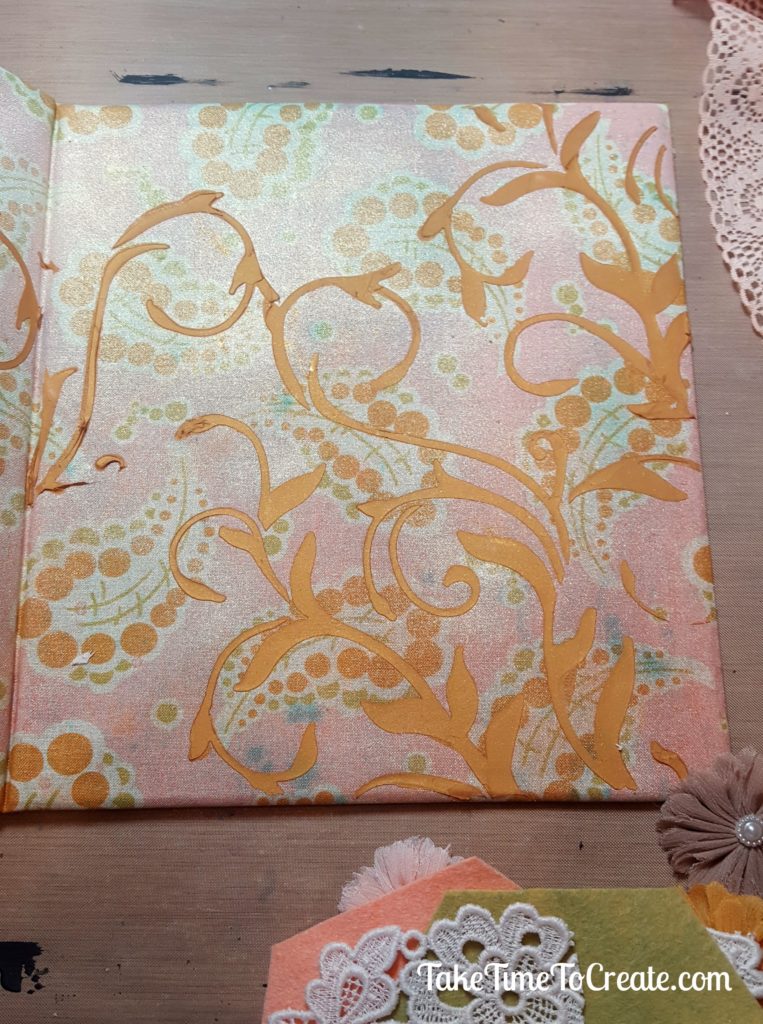 Then I started playing around with textures and fabrics to try and get a focal point that worked for me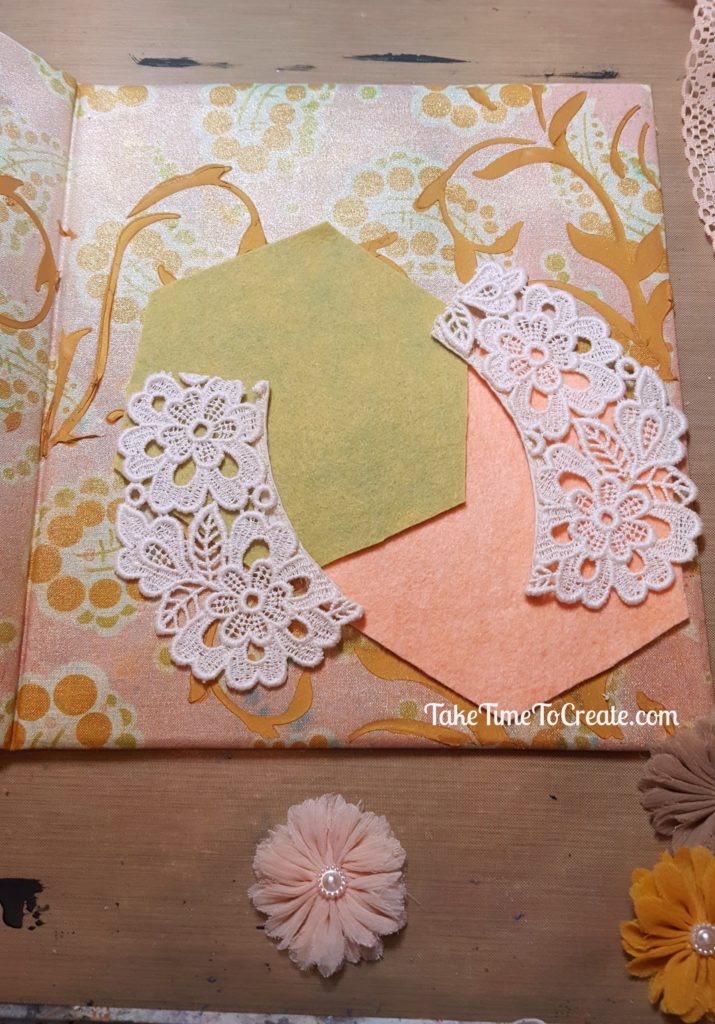 Then I added some paper to the inside, no boring inside for me. Everything must be decorated.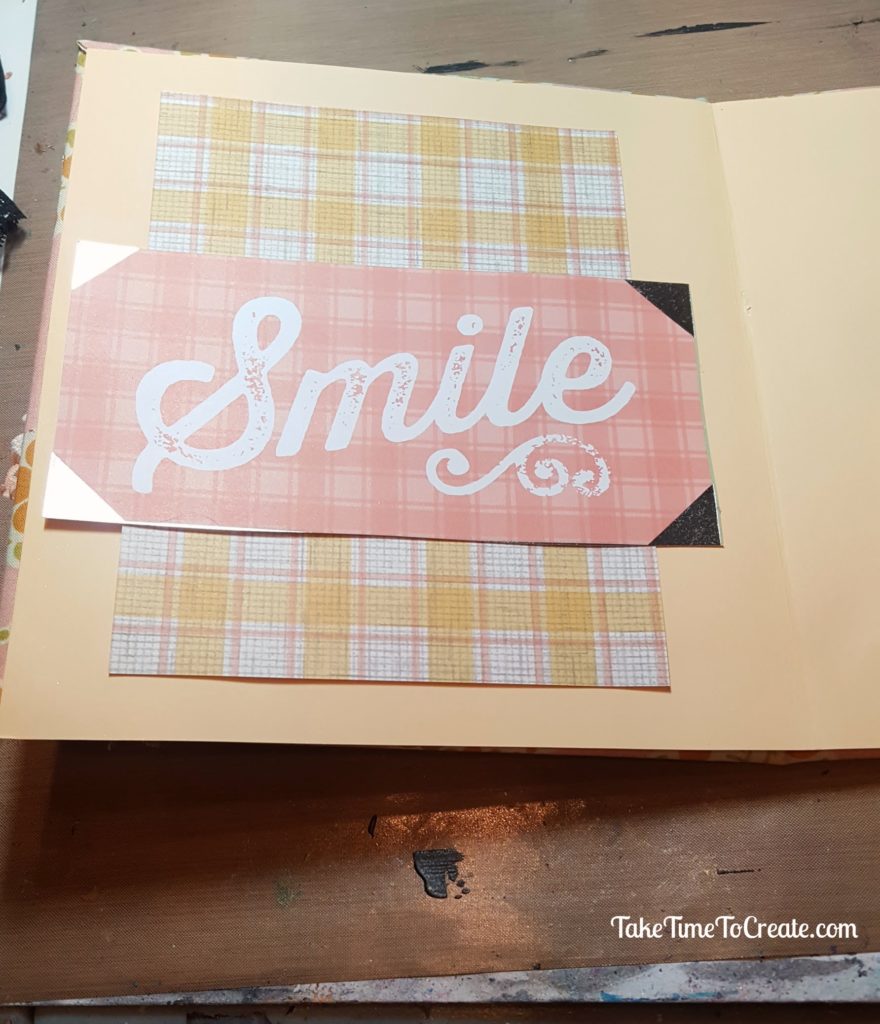 The completed outside of the binder has fabric, beads, Prima flowers, lace, and of course the Elephant Applique Embroidery.
I think this turned out so cute, and I am glad that I made it something that I will use and I made it in my own way, lol.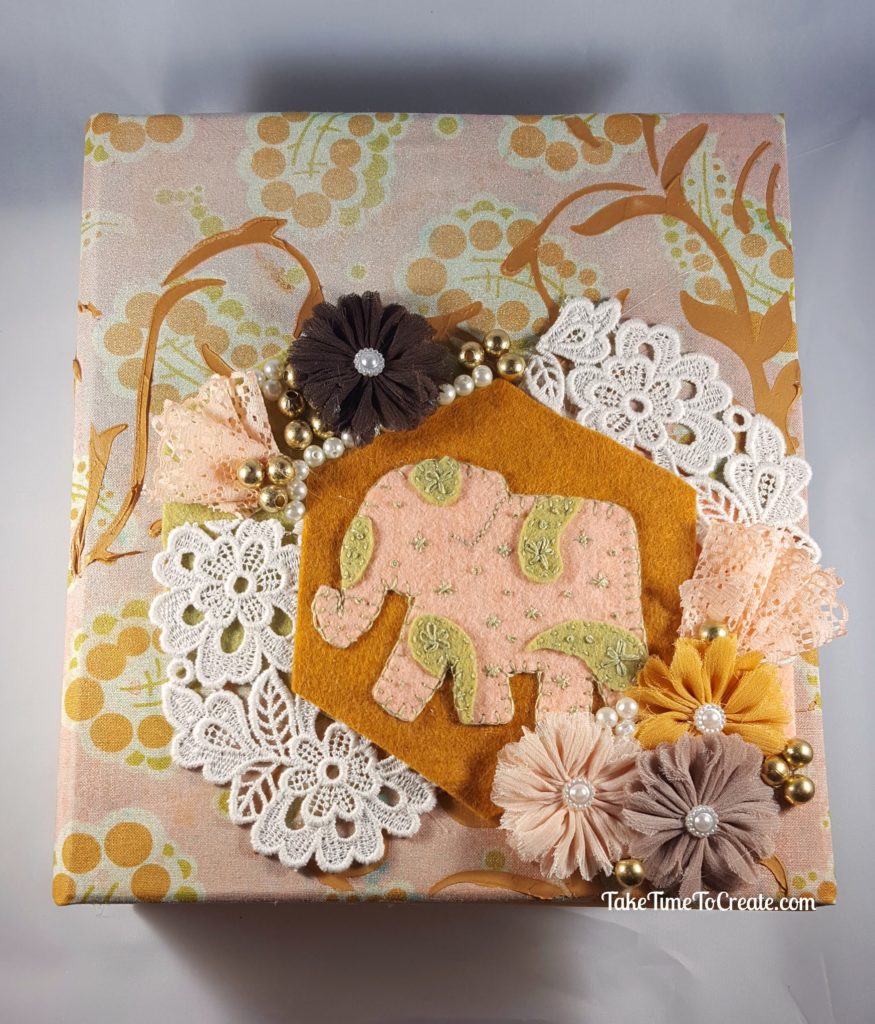 What have you created instead of following all the instructions? How did you make it your own?
The post Elephant Applique Embroidery Mixed Media appeared first on Take Time To Create.
0