Tissue Paper Rose
Use the tissue paper in old patterns to create a beautiful tissue paper rose. 
Hello Everyone!
Last weekend was my beautiful mother's birthday! She is such an important part of my life and I wanted to express that with a handmade gift.
I created this tissue paper rose for her and gave it to her last weekend when we went to lunch and shopping to celebrate!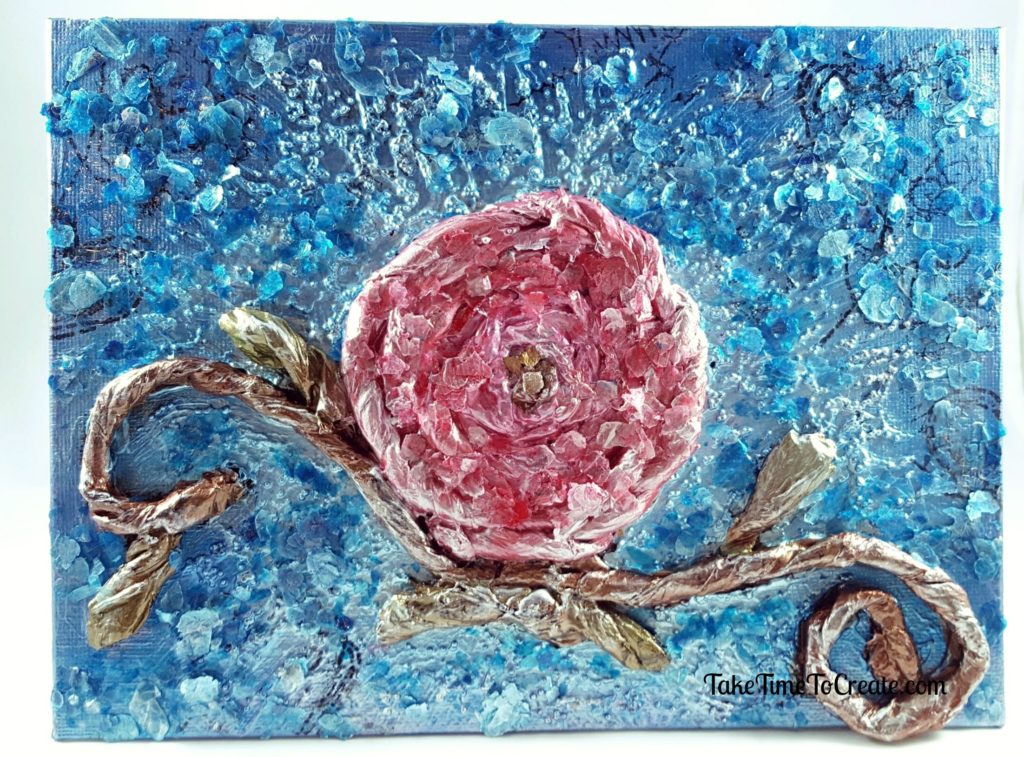 I created a video to go along with the tutorial, you can see that here:  You Tube Tissue Paper Rose Tutorial
This was so much fun to create, and it was my first time doing something like this and I am happy with how it turned out.
Materials:
BTW this list contains affiliate links.
Old patterns (I used the tissue paper inside for the rose, or  you can use regular tissue paper)
hot glue
metallic paints (or any acrylic paints of our choice)

black

and

white gesso

spray sealer
Instructions: 
First prep the canvas board with gesso. I chose black gesso to give me a clean slate.
Get the tissue paper ready by ripping the tissue paper and rolling it into a tight strip.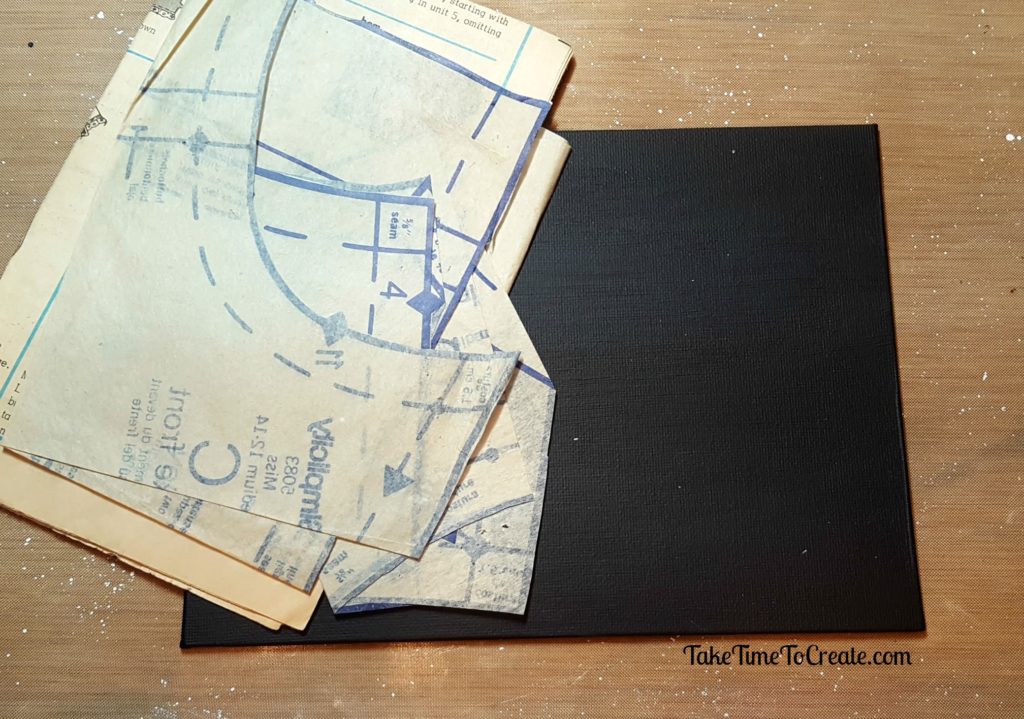 Roll the strips into a tight circle and glue it down in a spiral. Try and keep it all tight and keep going until you get the size you like.
Make the stems by using the strips in a swirl motion. The leaves were made from a short strip with one end slightly trimmed in a rounded shape.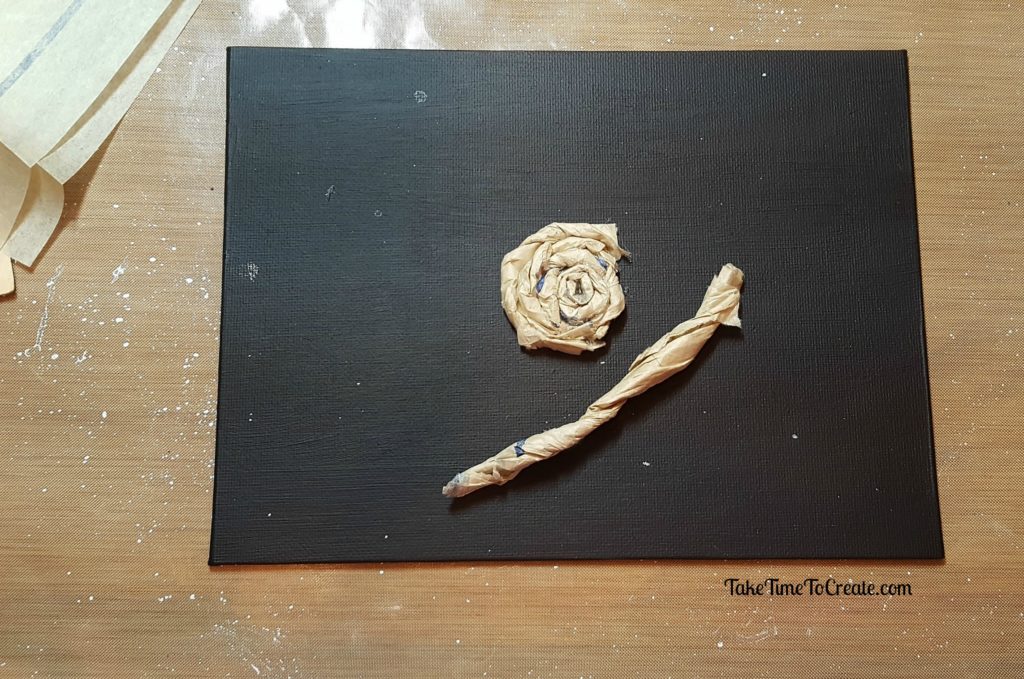 Next I put a layer of black gesso on everything.
No photo here: Then I decided that the black was too dark for the center of my rose so I painted over the black with white gesso
Then I added glass bead texture to the outside of the rose.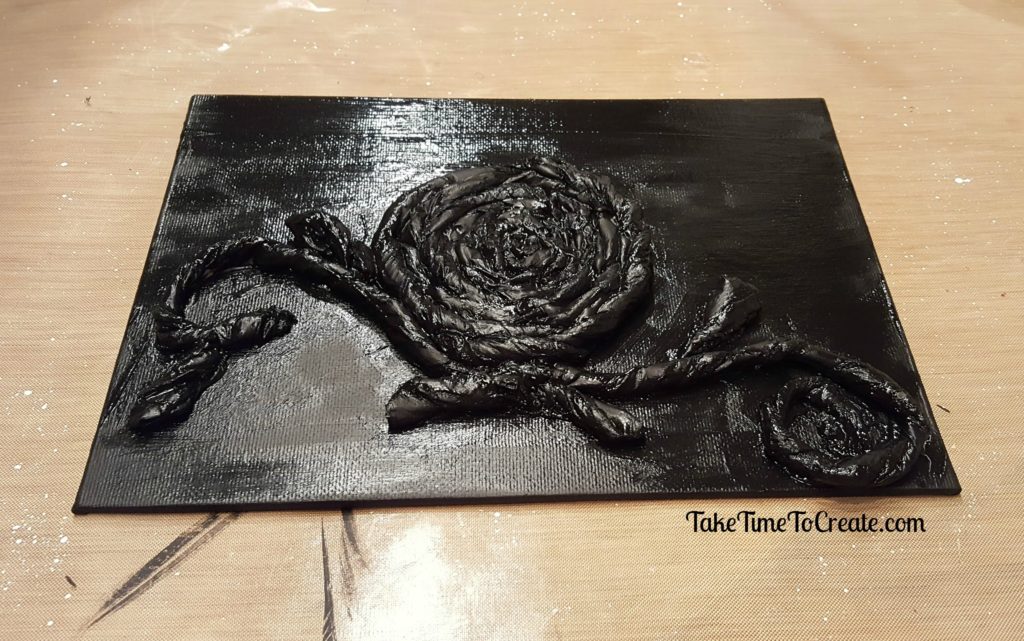 Here is where I got really bad at taking photos, lol. But you can see the process in the video
I painted the rose with 2 colors of pink and the background is a light blue to a dark blue to a purple.
I tried to stamp the background with some images but I didn't love that so I mostly covered that back up.
Then add mod podge and adhere the mica flakes. The mica flakes add so much dimension and sparkle!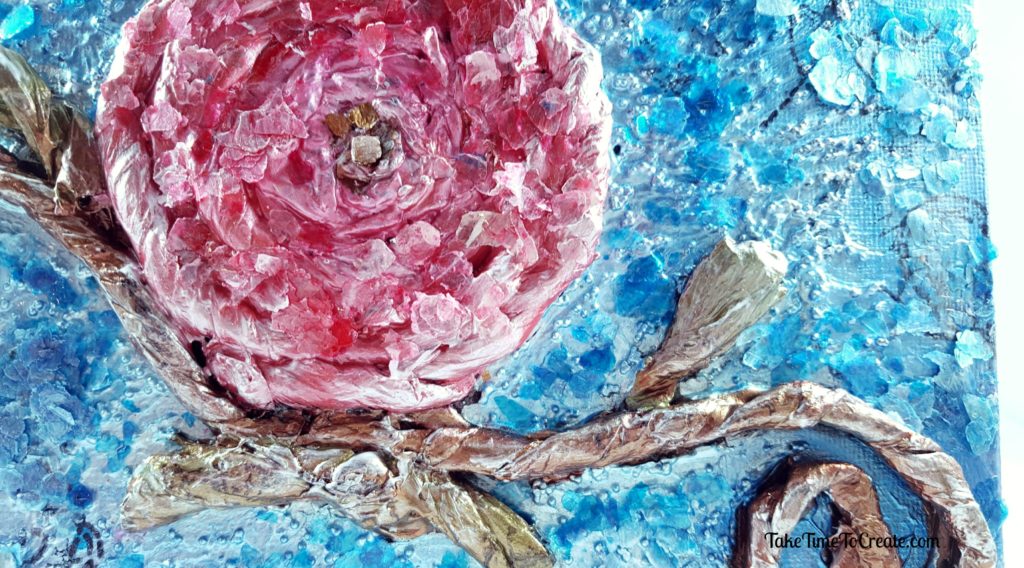 Dry brush a light shimmery white over everything and spray a sealer on when you are done.
It makes a wonderfully sparkly gift that was tons of fun to make.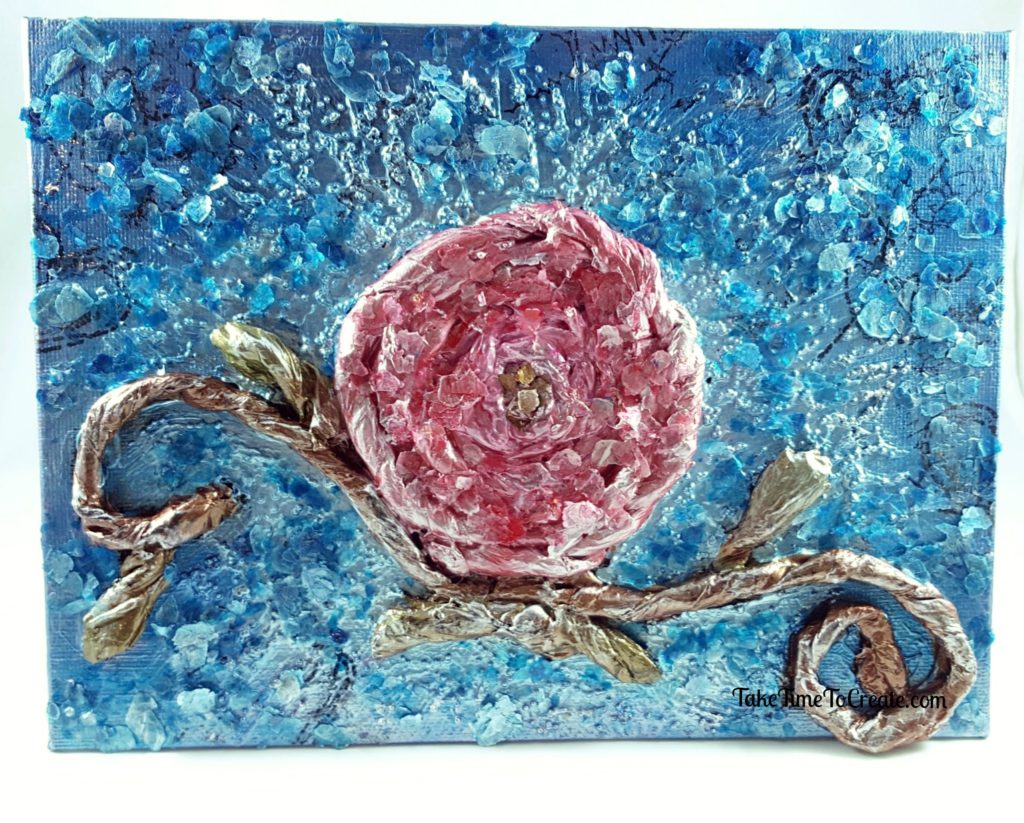 The post Tissue Paper Rose appeared first on Take Time To Create.
This post contains affiliate links.
0