Metallic Mixed Media Box
A mixed media box is great for storage and display. Using basic mixed media techniques you can have a beautiful and useful box.
Hello Everyone!
In case you missed my class at my local creative reuse center, Who Gives a Scrap, I thought I would share with you one of the project I did. It was a beginning mixed media class that was tons of fun to teach and the participants were awesome! I loved seeing the creativity and individually of all the projects.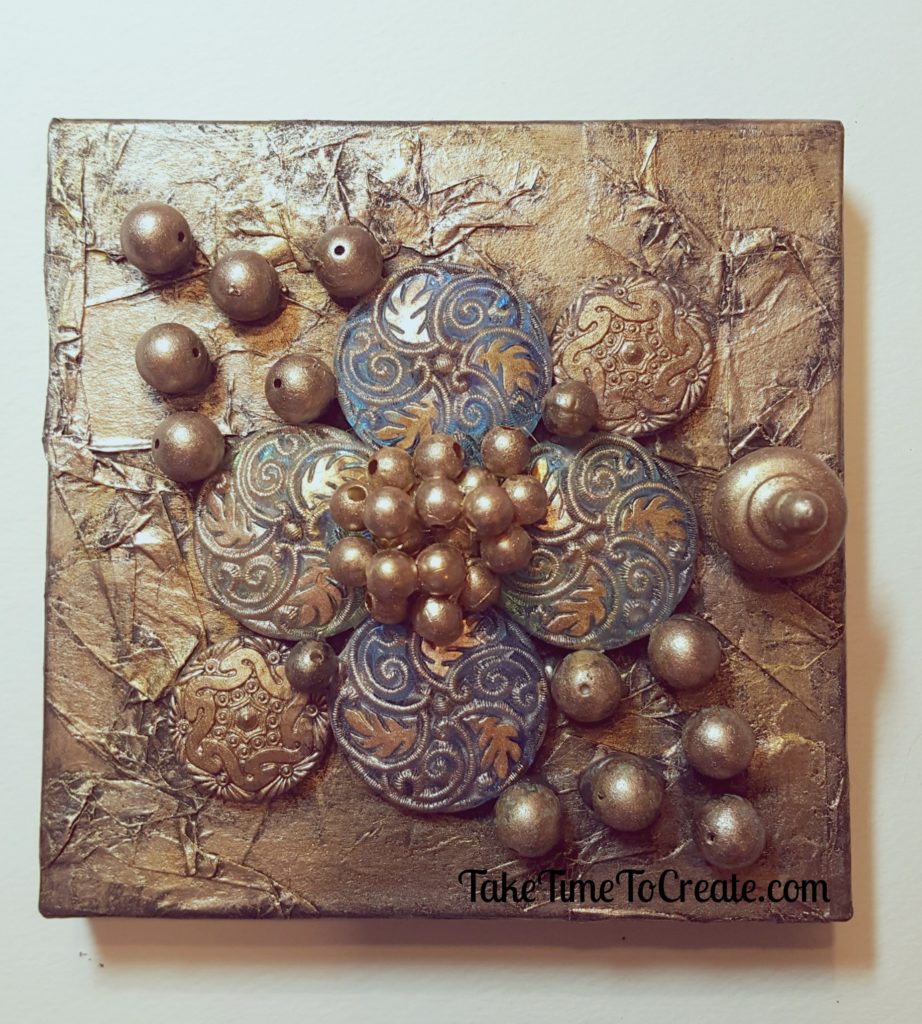 One of the challenges of teaching at a creative reuse center is trying to use items that you can find, which makes a mixed media project perfect. I prepped my box ahead of the class, but I used items that I found there. The sky is the limit with a box like this.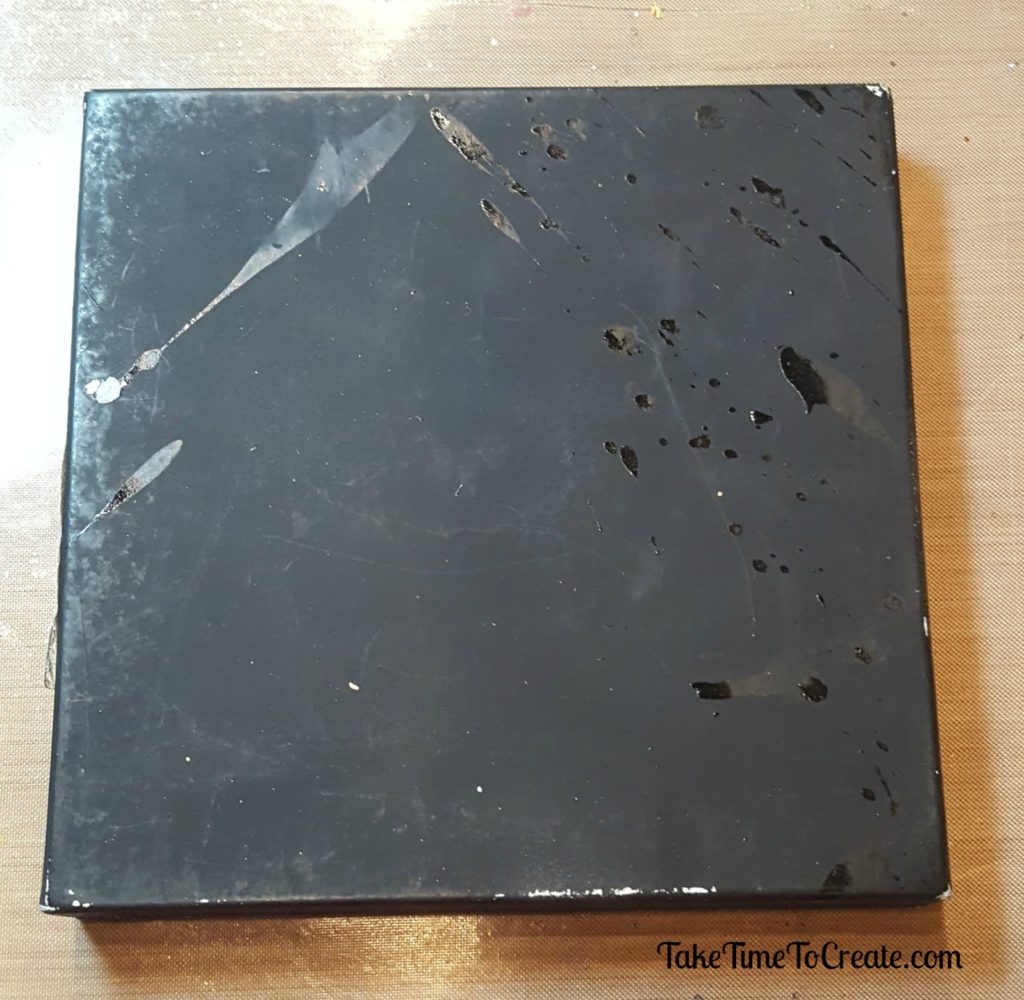 The first thing I did is find a small canvas for everyone to work with. I found these boxes that had old film canisters in it, these came from a university that was just going to throw them away. I am glad that that they didn't pitch them. The box is about 6×6 and is a perfect size for beginners to work on, not to big to be intimidating, but not too small to be frustrating.
For the background I took tissue paper from old patters (I must really love old patterns I seem to use them all the time, lol. You can see the rose I made for my mom here: Tissue Paper Rose). I used Mod Podge and crinkled everything up and glued it down. Once it is all dry cover the background with black gesso.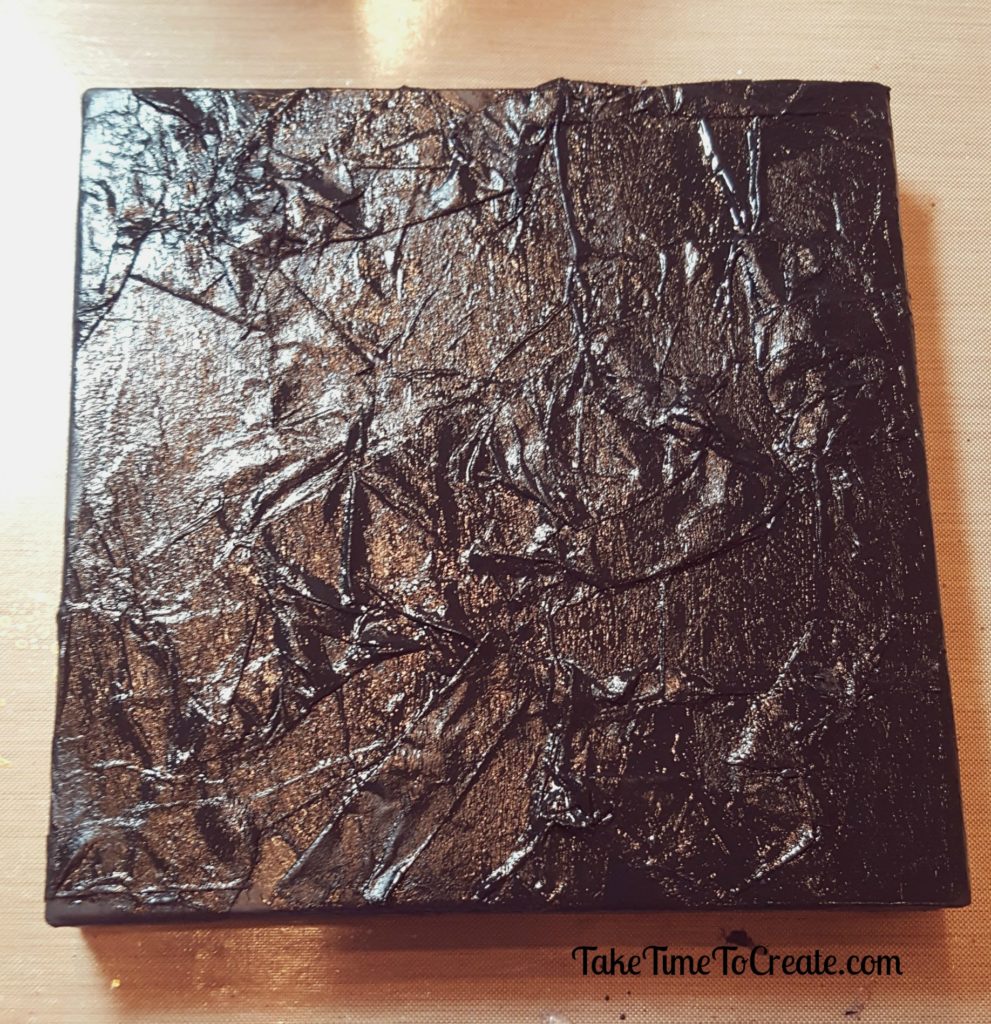 Then I found buttons, and beads, and a knob that I really liked. So I hot glued it all the the box. You could use a gel to glue it down, but I wanted it to dry fast so I used hot glue.  Once I got it all down I painted clear gesso over everything so I could paint the smooth surfaces.

I love metallic paints! I used them all the time. For this project I just dry brushed the metallic paints on, highlighting the peaks and the valleys stayed black. If you don't gesso then the paint won't stick to the smooth buttons and beads.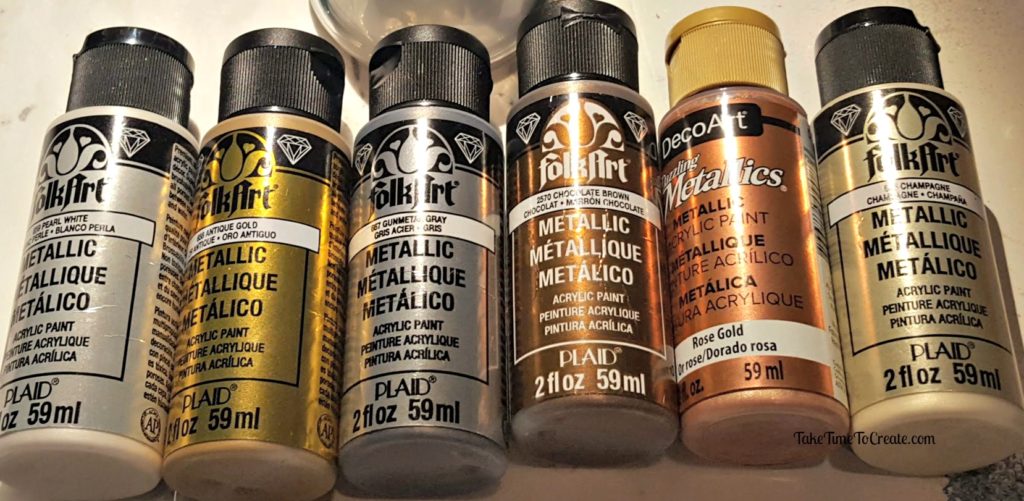 After dry brushing the paints i was done. The project was easy enough for beginners, but more advanced crafters could really go to town. I had a great time and I can't wait to teach my next class!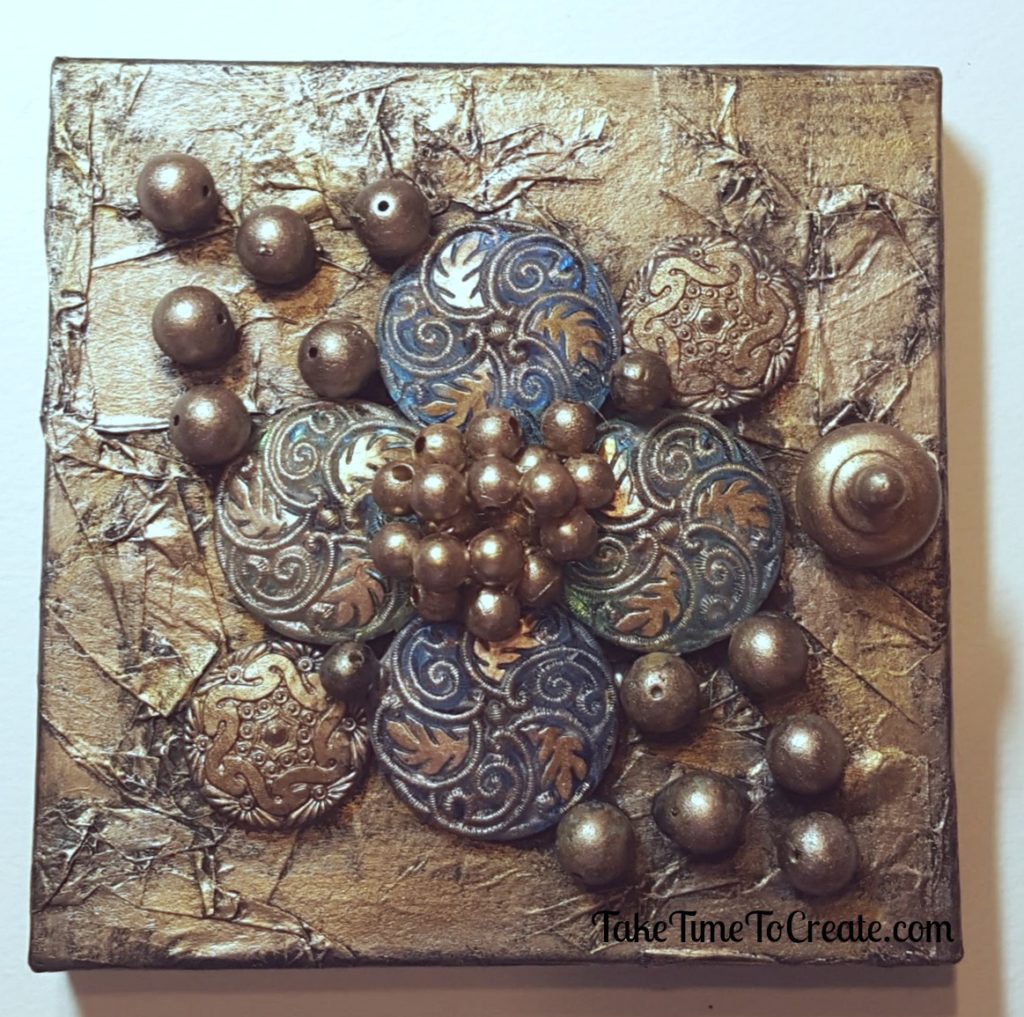 The post Metallic Mixed Media Box appeared first on Take Time To Create.
0