Hello Everyone!
Thank you cards are something we all need to have and these easy DIY cards are perfect for almost any occasion. And since I am obsessed with watercolors, these are right up my alley 🙂
These would be great gifts for new homeowners, newly weds, or graduates.
Materials (Affiliate Links):
Water Color Postcards:

http://amzn.to/2EmGb2S

Van Gogh Water Colors: http://amzn.to/2GaSfRs
Dylusions Ink: http://amzn.to/2suEniH
Washi Tape
Thank you stamp
Instructions:
This first card is super easy and looks really cute. All you do is spritz the watercolor card with water and then lightly spray 2 different Dylusions ink sprays.  Move the card to blend the colors in the middle, then add some washi tape at the bottom and stamp Thank You in the middle and you are done! Quick and easy and they look great!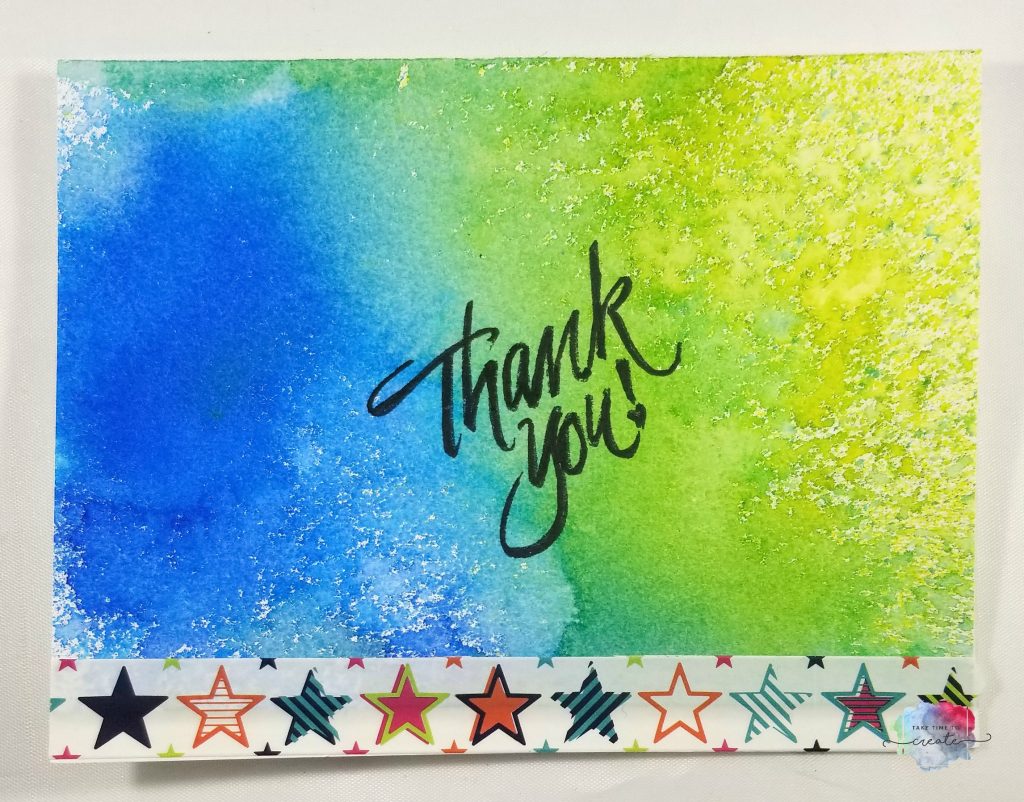 This next card is also super fun and easy to make. Which is great because you can make a lot of them ahead of time and have them ready! For this one take a wet paint brush and paint with water in a blob type shape. Then add some watercolors into the blob, you can mix the 2 in the middle and blend them together. Add splashes and a stamped Thank You to the middle and some washi tape on the bottom. Now you have another Thank you card for your stash.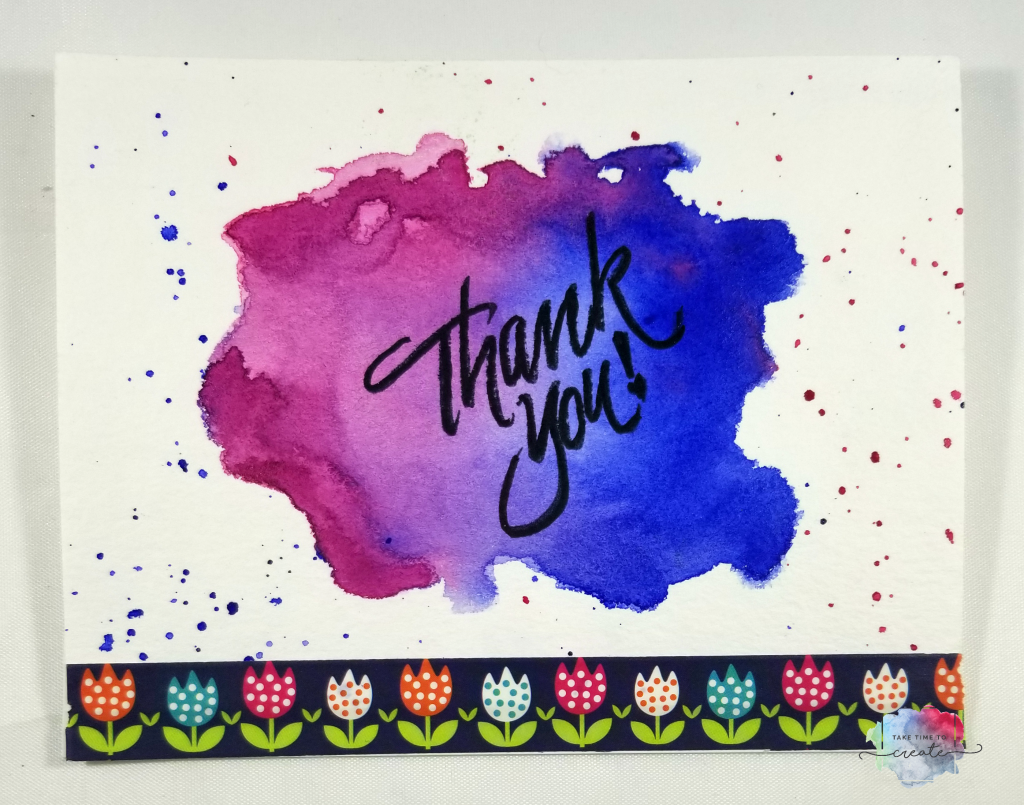 This last card takes a little longer, but it is worth it. All you do is watercolor the sky, starting with the lightest color and work your way darker.  Blend carefully, you don't want to create mud.  Once the sky is dry it is time to paint the mountains. I just used black acrylic paint to make the mountains and then I lightly drew in the trees with the same paint. Now you have a cute sunset card that is perfect for all occasions.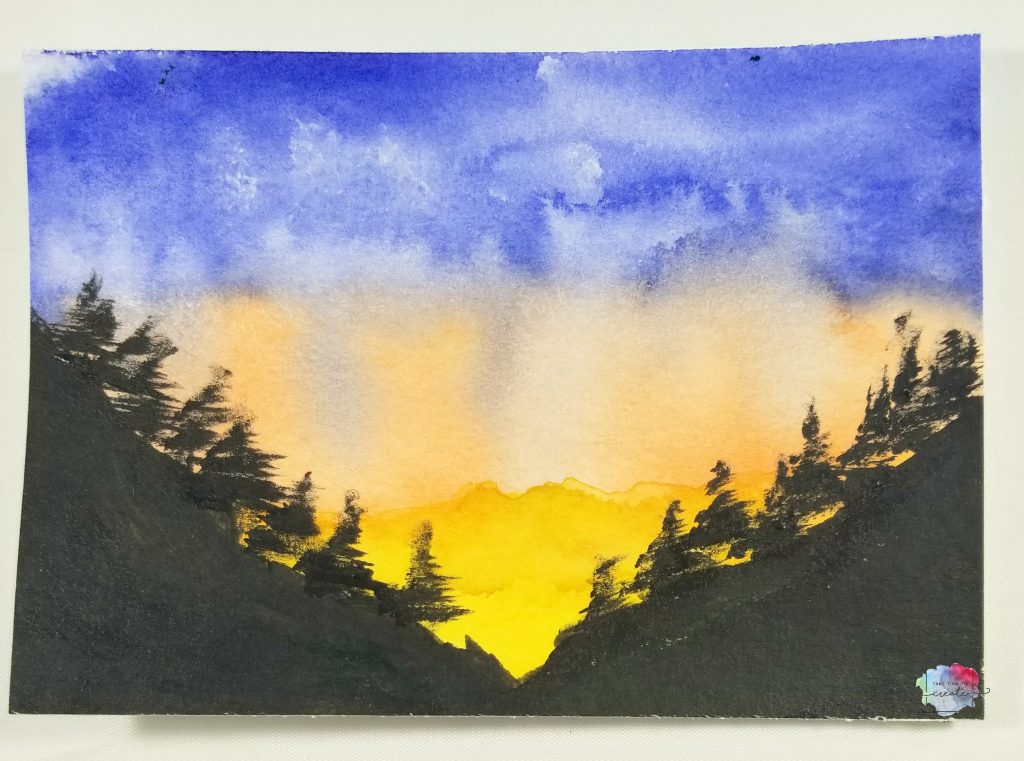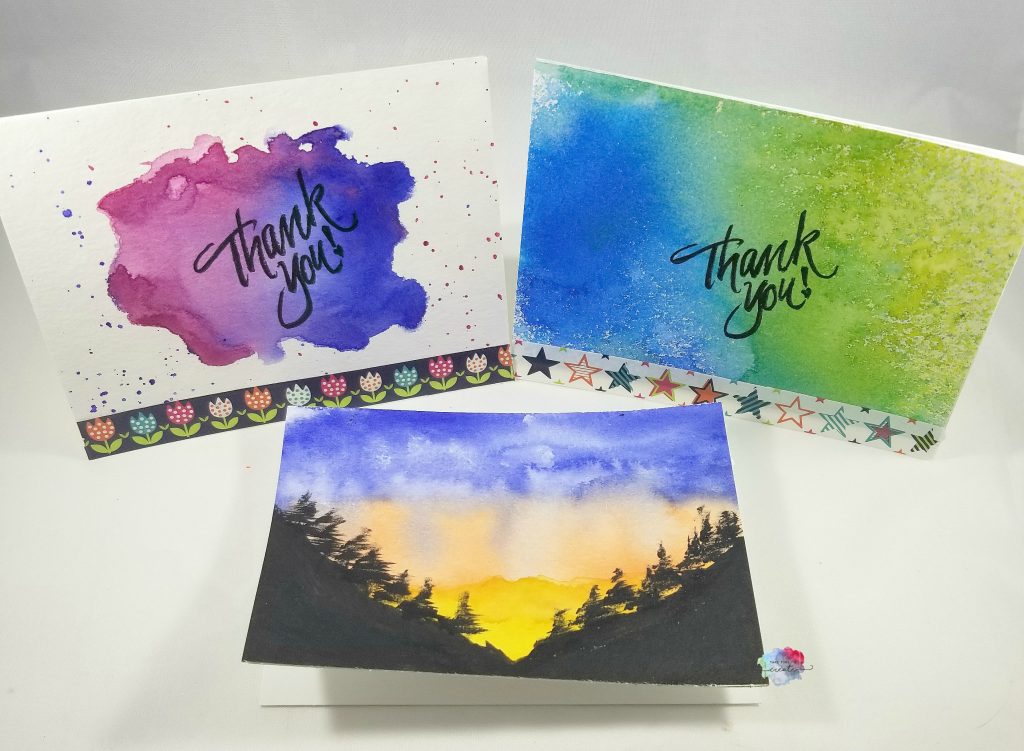 There you have it, 3 easy watercolor Thank You cards.
The post Easy DIY Thank You Cards appeared first on Take Time To Create.
0