Wake up and be awesome is my motto. Everyday you have a choice of what you want to be and awesome is my answer. It is not always easy, but I do try.
So what better way to show my love for awesomeness than to make a wall hanging? It is fun to look at first thing in the morning and they day is always better when you start off with a smile.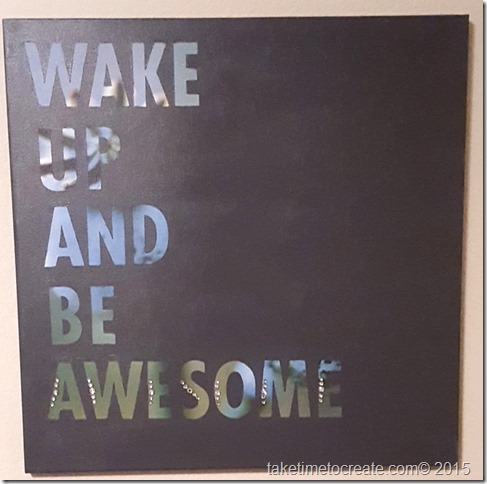 Materials:
~old painting that you are willing to cover up. I found mine at Goodwill
~ paint (I am using acrylic paint that I found at the craft store)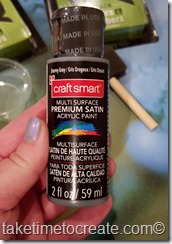 ~ Alphabet stickers, I was looking for big stickers and I found mine at Target near the poster board section
~ Rhinestone (of course I need rhinestones! I think this is a prerequisite for all my crafts

)
~ Glue to glue on the rhinestones (I am using Aleene's Jewel-it glue)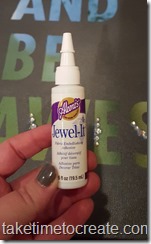 ~ Foam paint brush
Instructions:
~ Take your old painting and wipe clean. A damp paper towel should do the trick. I found this painting at Goodwill. It is not an actual painting but a print on canvas. The style doesn't match my décor but the colors do. So I thought it would be perfect for this project.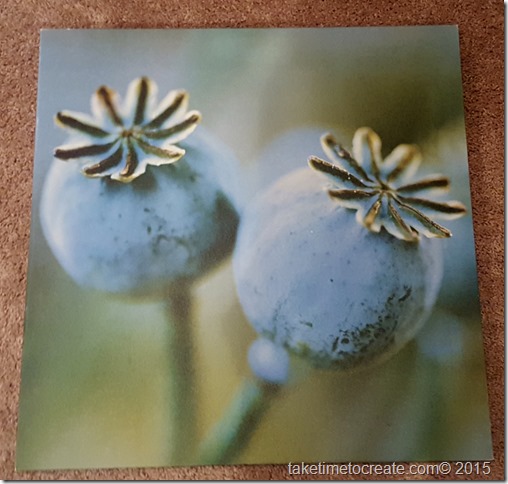 ~ Gather your supplies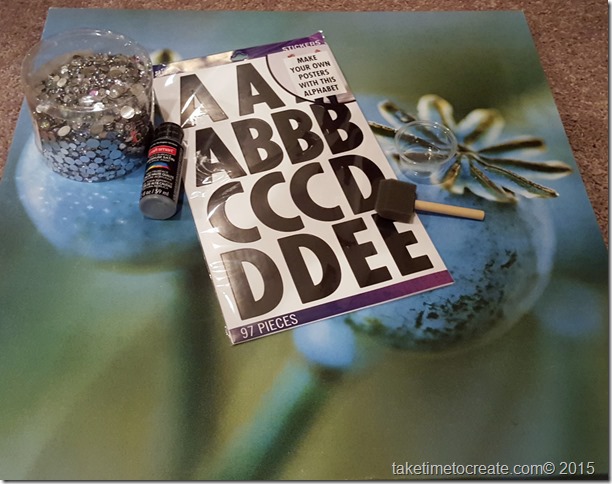 ~ I cut out the letters and laid them out to make sure everything fit.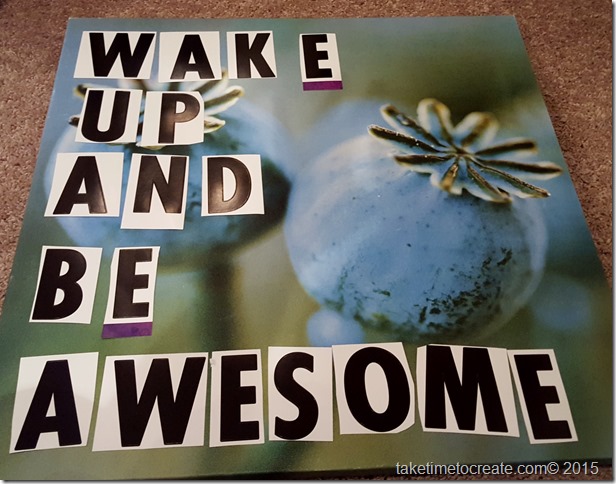 ~ Stick the letters on the canvas. Really press them down to make sure no paint seeps under the letter
~ Start painting. Cover the entire canvas. Take your time and make sure it is all covered and looks good.
~ Before the paint completely dries take the letters off and throw them away. Check for sections where the paint might have seeped under the letter and clean it up. I used a Q-tip to make the letters look crisp.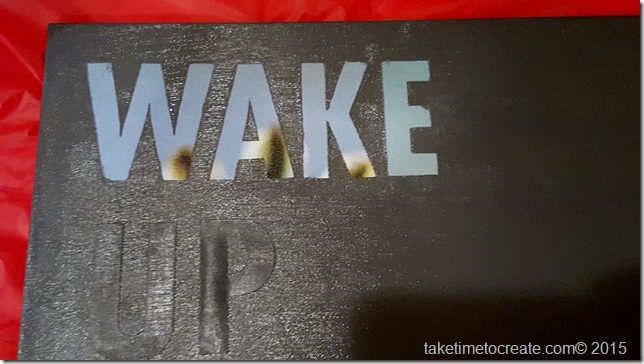 I am not sure how anyone gets anything done without a little cat help.

It seems like every time I start a project Starlight has to be in the middle of it. But she makes it more fun.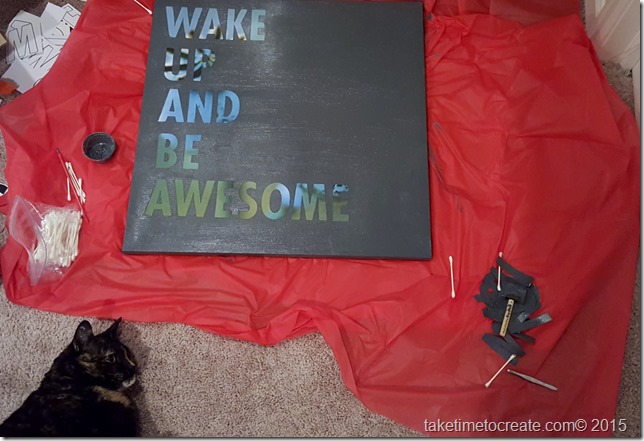 ~ Then I started adding rhinestones. I think everything is better with a little sparkle. I just added a few to the left edge of the each letter in the word Awesome. I think it added just the right amount of sparkle.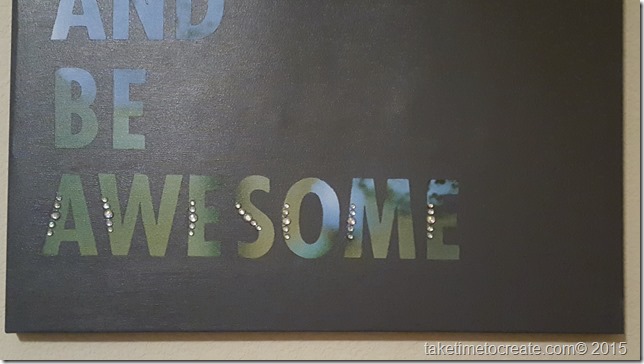 ~Hang it on you wall (mine is in our bedroom) and get ready to wake up and be Awesome!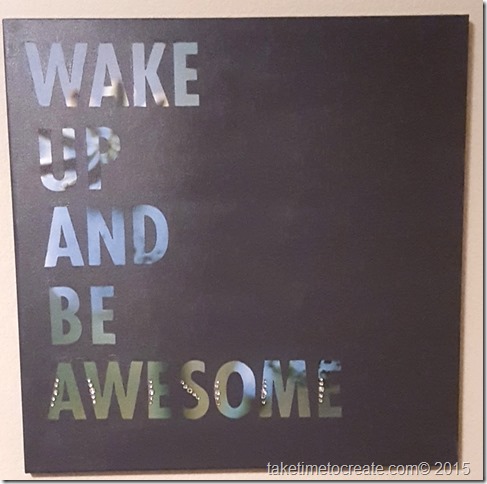 19