How to make anything look old and rusty
Hello Everyone!
I have finished the third angel that I was working on. This time I made it look old and rusty, like the angel had been out in the weather for many years
I really liked how this turned out. It was a lot of fun and I can't wait to make more things look old and rusty.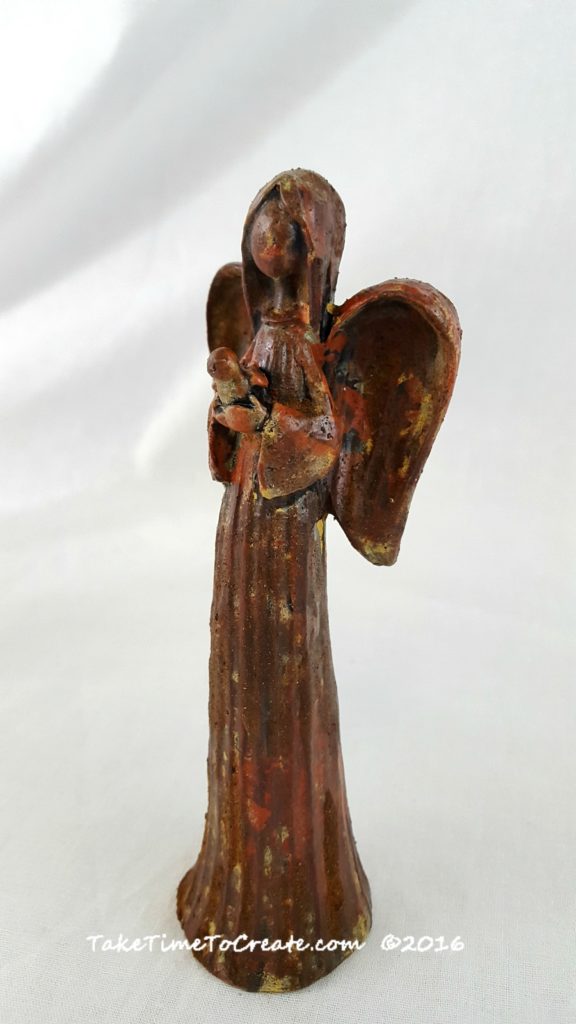 Materials
Figurine (I used a resin angel from the dollar store)
Paint (you can get rust paint from the craft store, but the colors I used was orange. brown, and yellow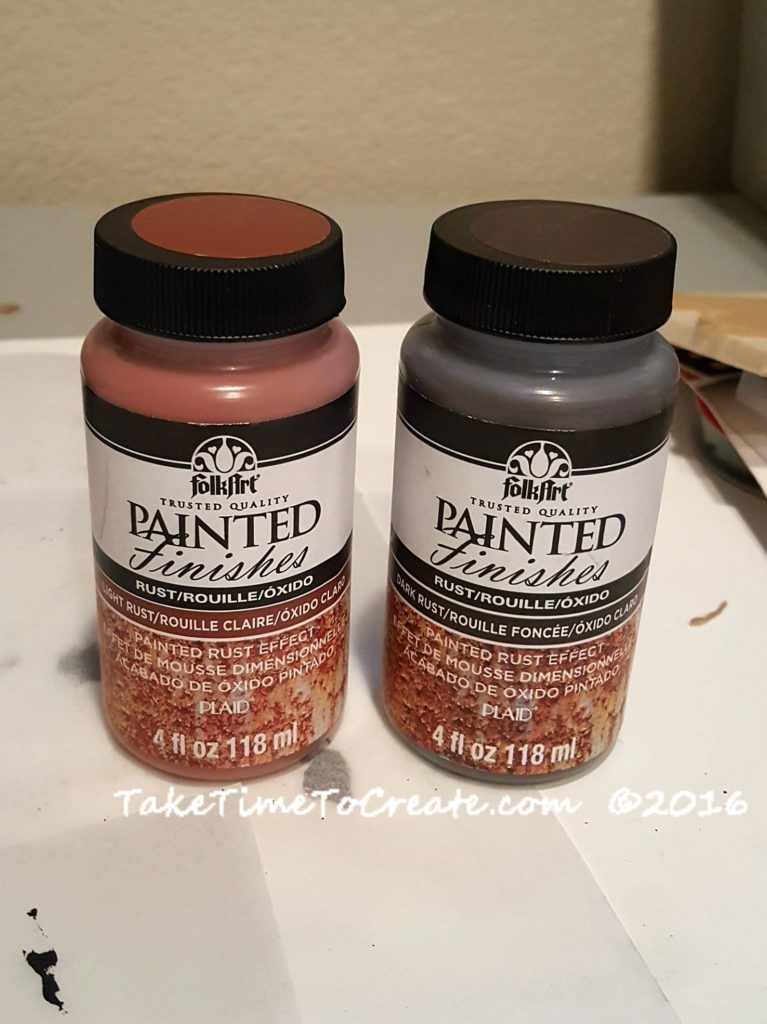 Coffee and Cinnamon and mod podge
Instructions:
First paint the angel with black gesso,  Cover everything, this makes a good base for the paint to adhere to.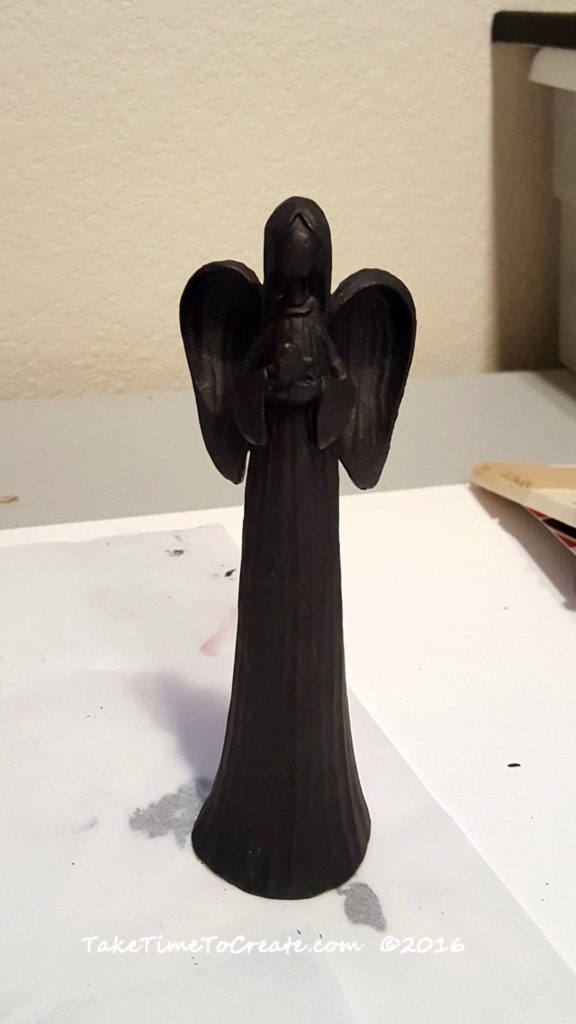 After the gesso is dry sponge on some yellow paint. I used a chalk paint. The idea here is to not be too perfect, because rust is not perfect at all, haha.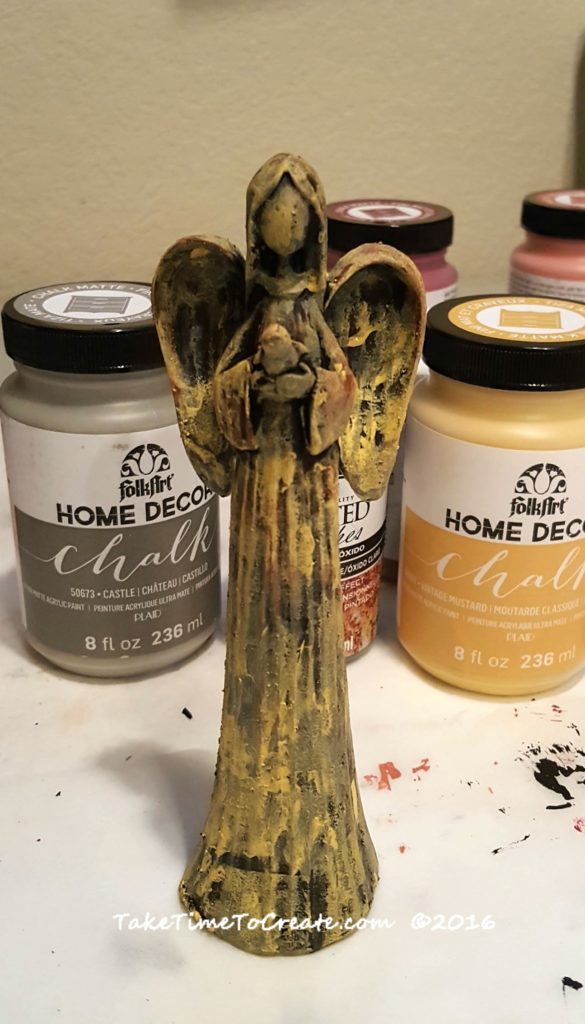 Then sponge on orange and then brown. I went from light colors to dark on top. Emphasize some areas more than others.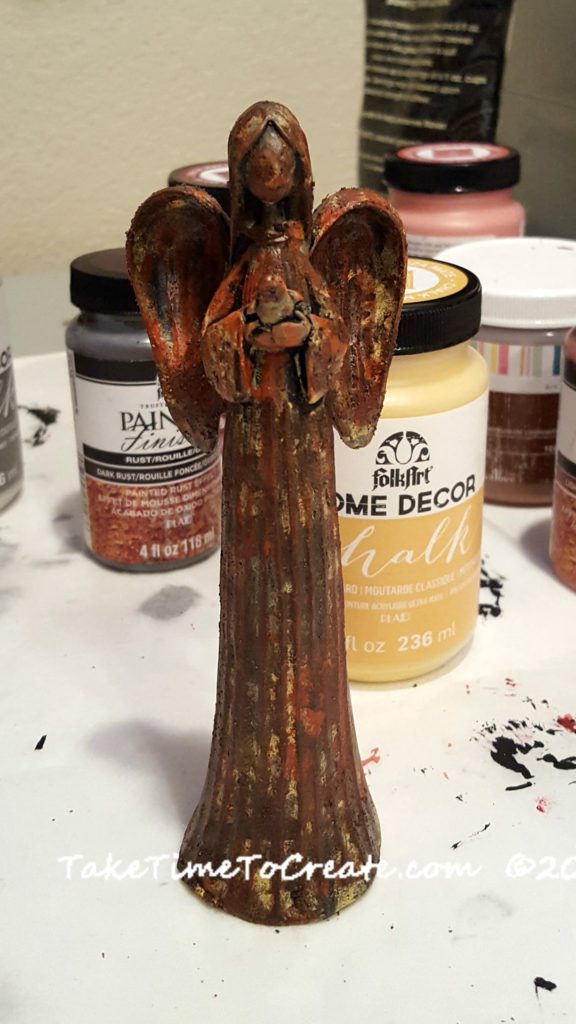 Now it is time for the really fun part. Mix up some ground up coffee and some cinnamon. sponge on mod podge on the angel in a random fashion, emphasizing some ares more than others and pour on the cinnamon/coffee mixture. Your crafting area will smell pretty awesome. Let it dry and then gently brush off the excess. This is what makes it look really rusted! It is pretty cool. Then spray a matte sealer to keep the coffee/cinnamon on and then you are done! Add to your decor and you now have a custom piece.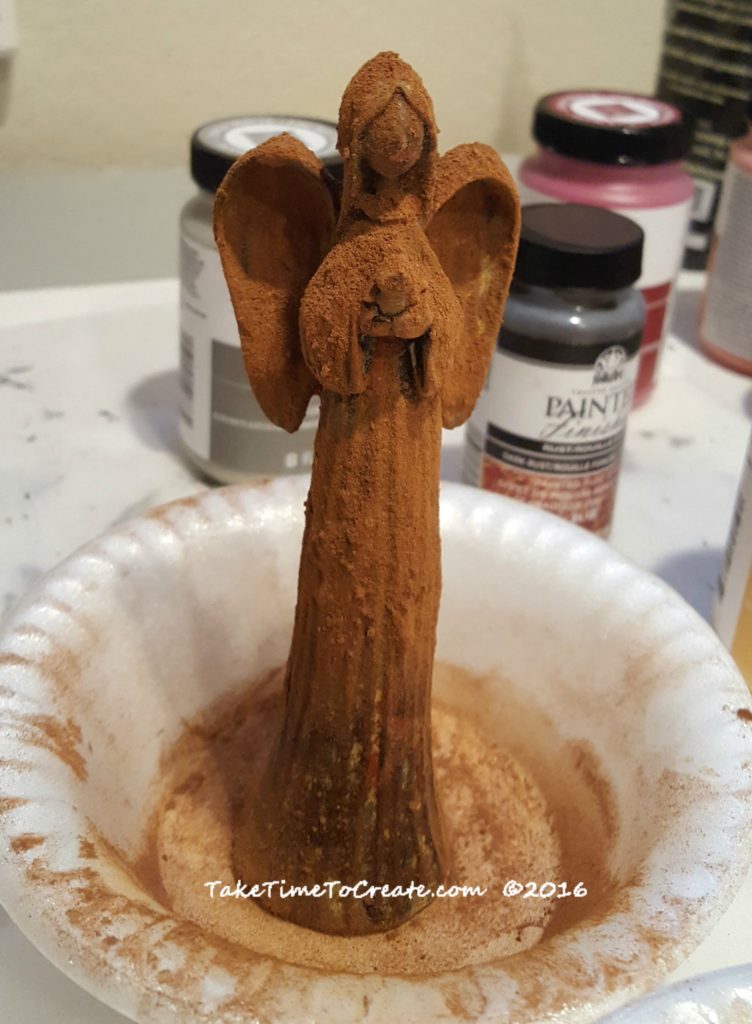 I put her on our mantle (you can see how we built it here) and if you are interested you can see how I made the lantern  here.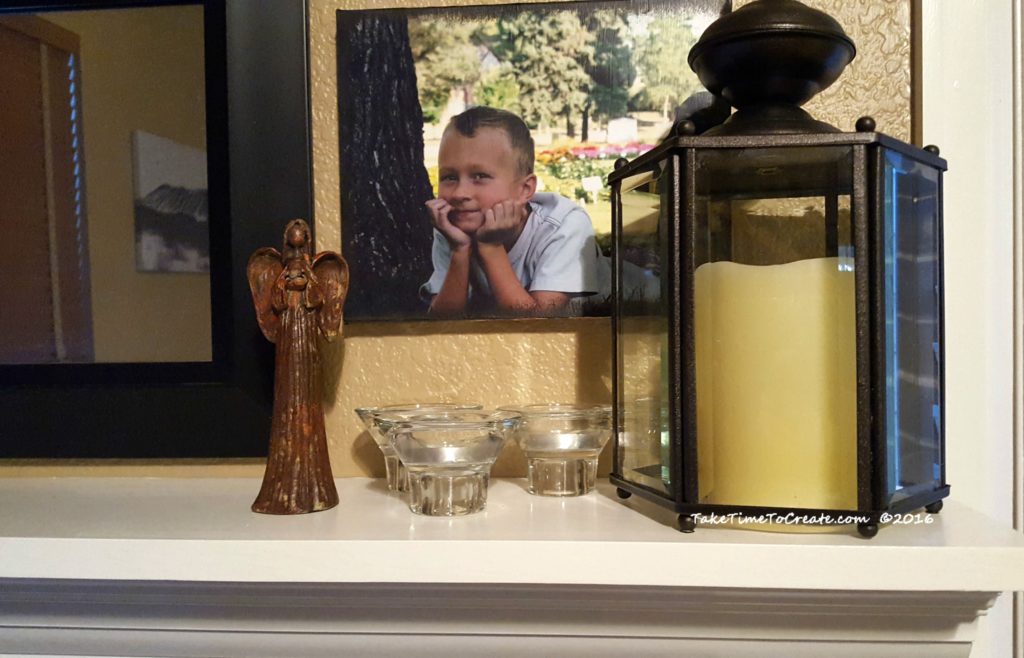 Here are all three angels that I altered standing next to each other. I think they are all wonderful in their own way. You can see how I did them here and here.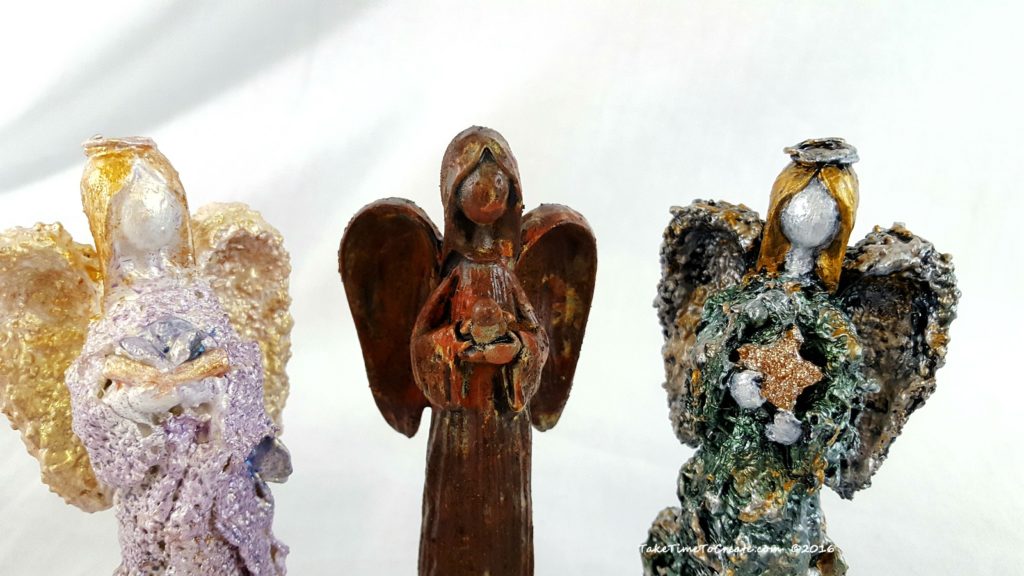 0