Hello Everyone!
I am still on an art journal kick, lol. I love that I can finish a page relativity quickly and I can practice new techniques and try out new mediums.  This page was especially fun! I found this old pic of a woman and an ostrich in a suit. I laughed when I saw it. I am not exactly sure what is going on but I knew I had to make a page around this pic.
I got this picture in a pack of papers and random items from Who Gives a Scrap. There was a ton of really cool items in the pack, including this picture. The woman does not look too happy, but the ostrich looks happy enough. I just love it, lol. I figured it might be in Paris, so that is why I added some French elements.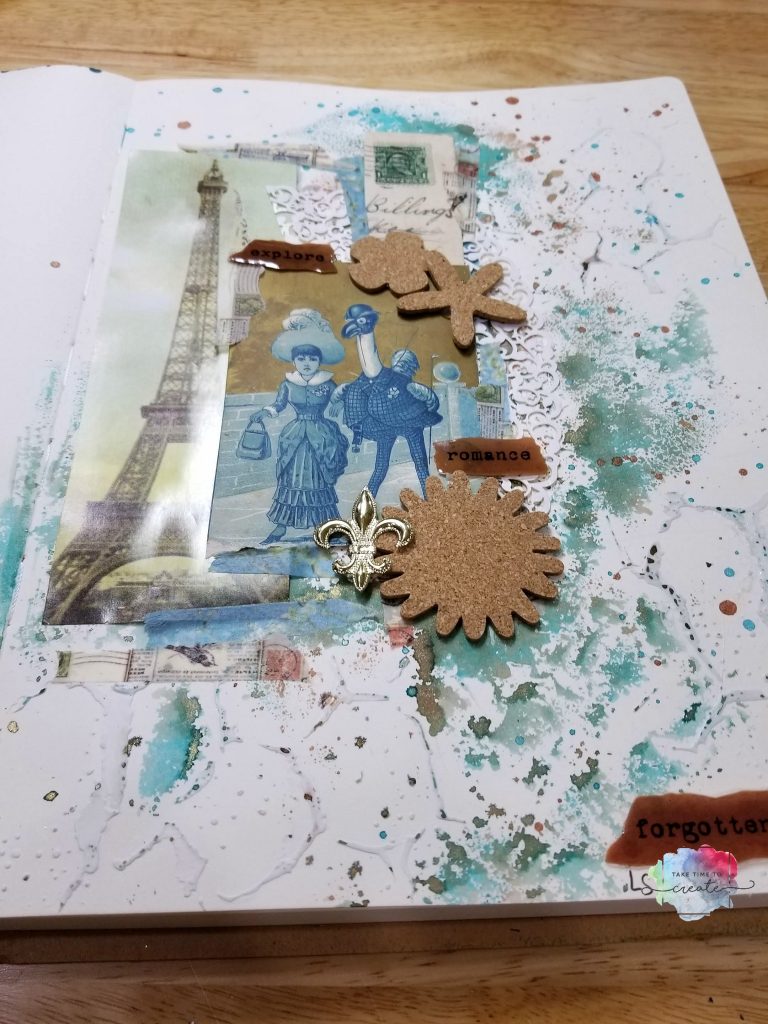 I wanted to keep the journal a bit more neutral than I usually do, lol. So I kept with brown and teal and some neutrals. I also like to play with different textures, so I added paper, washi tape, metal, some cork, and a lacy stencil. All the various textures go together to make a fun, interesting page.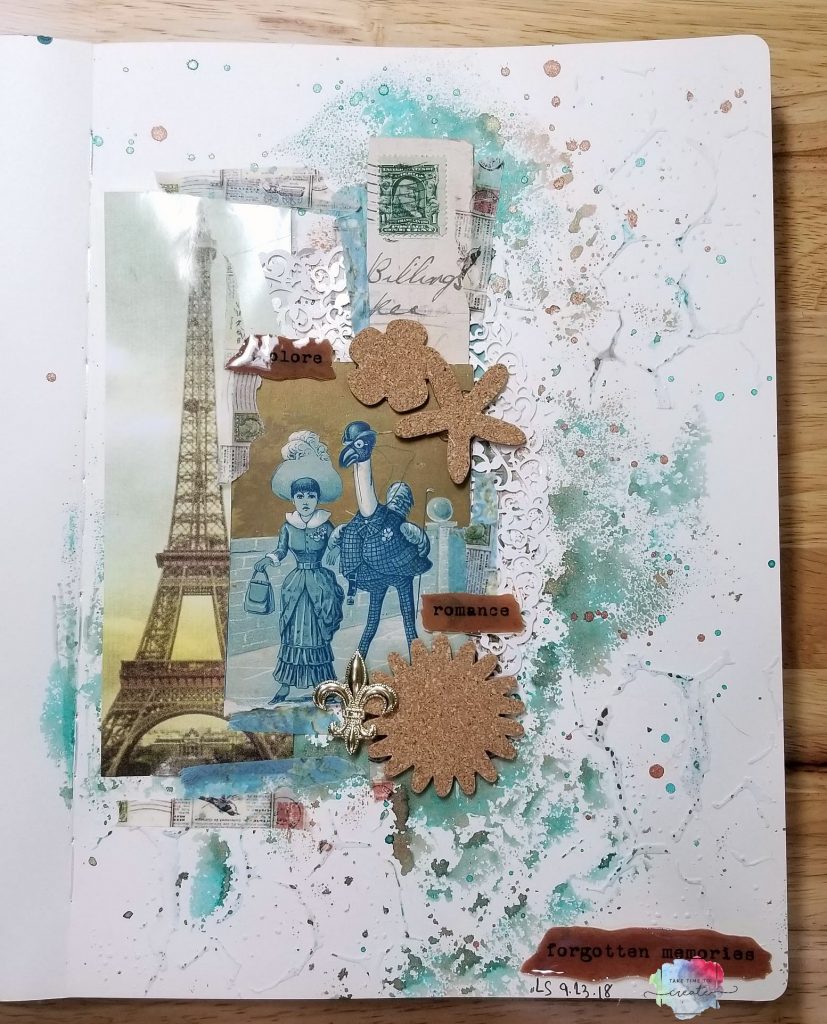 And on this page I used Lindy's Sprays. This is a relatively new product to me, and I am in love. The sprays are perfect for adding the right amount to color and there are a ton of ways to add the color. I love exploring new mediums and adding new elements to my art.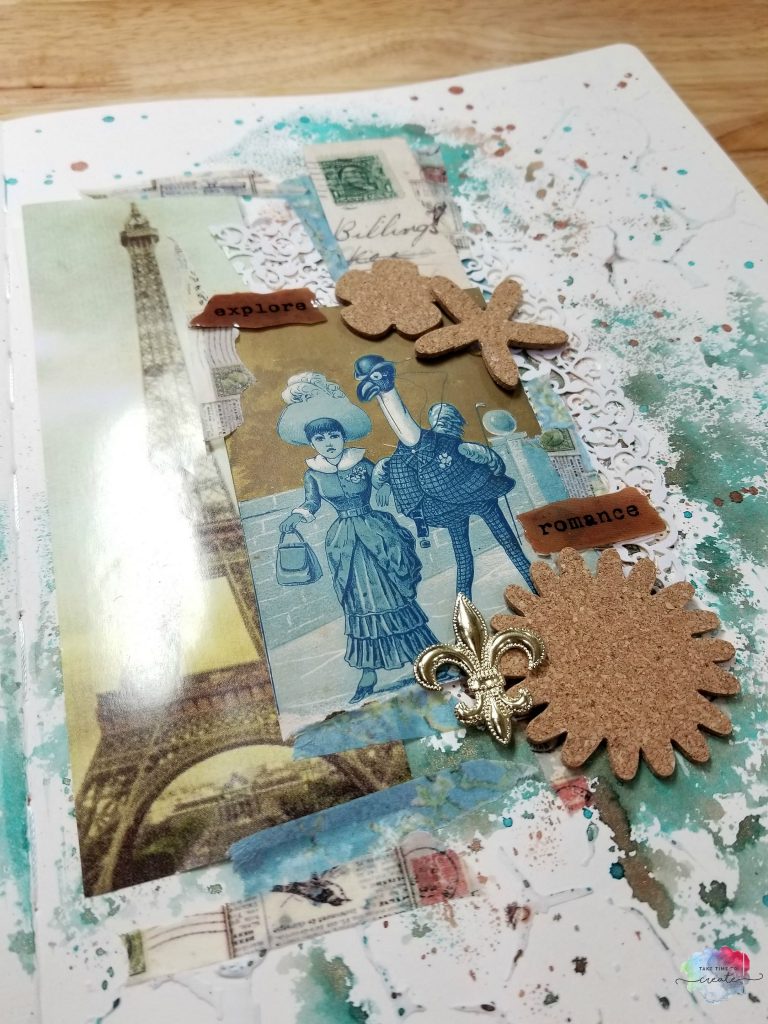 Now I am excited to rummage through the rest of the papers and elements i picked up to see what other goodies are there!
The Post Fun Art Journal Page with an Ostrich in a Suit! appeared first in Take Time to Create.
Affiliate links:
Lindys Sprays https://amzn.to/2xSIGUq
Tim Holtz Scissors https://amzn.to/2DsNLcs
Finnabair stencil https://amzn.to/2QY2LSe
Finnabair Modeling paste https://amzn.to/2OeDYL5
Cork Shapes https://amzn.to/2N2daJh
Affiliate link disclaimer:
"We are a participant in the Amazon Services LLC Associates Program, an affiliate advertising program designed to provide a means for us to earn fees by linking to Amazon.com and affiliated sites."
0