Hello Everyone!
Today I have another page for the Sisterhood of the Traveling Art Journal. The theme was a favorite word or quote. I really loved this theme, it was fun to look at different quotes and see what I want to represent in an art journal page
The quote I chose was "Somewhere, something incredible is waiting to be known." Carl Sagan
This means a lot me because I love to go on adventures and to discover new things. 
I had so much fun playing with my Dylusions paint creating this night sky background and mountain range.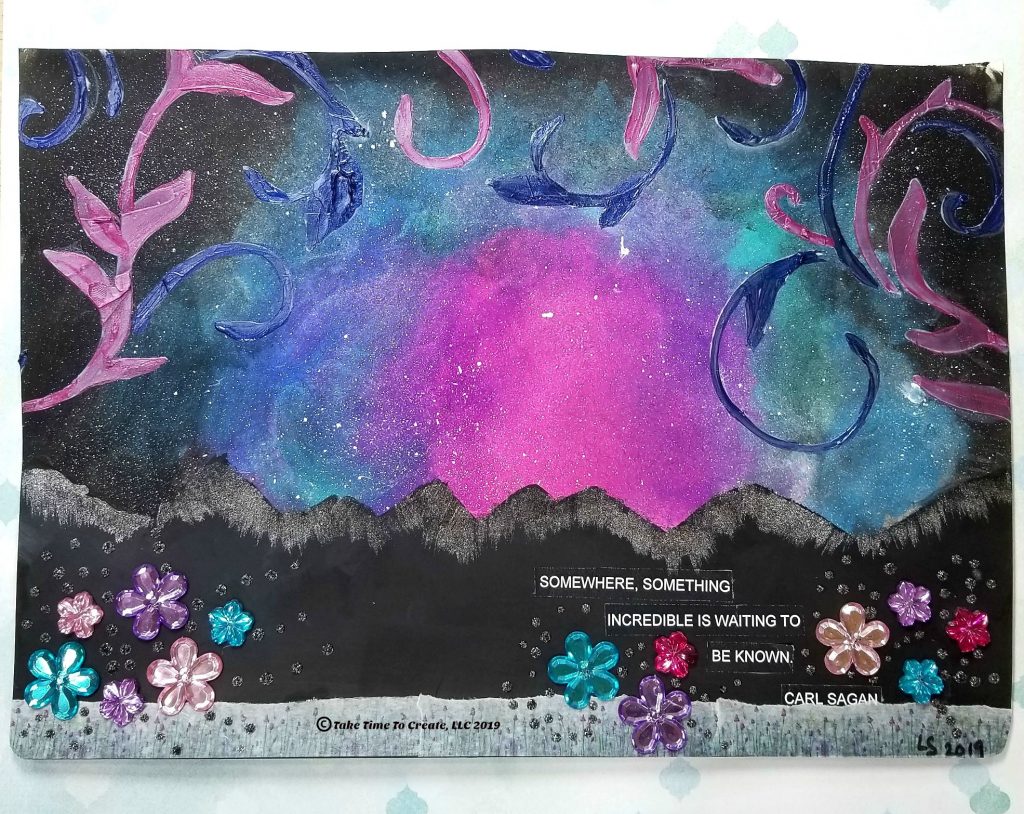 I added some washi tape and rhinestones, and a beautiful stencil in the sky to finish out my scene.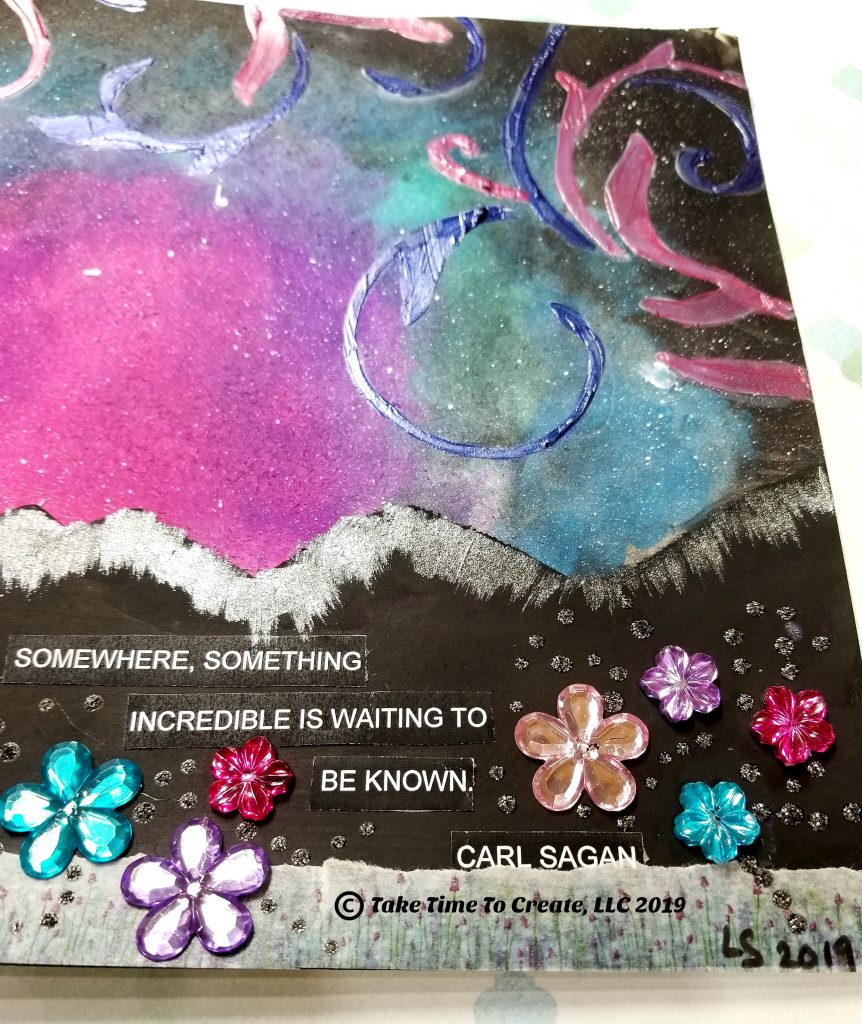 What is your favorite word or quote that you have journaled or would like to journal?
Affiliate Links:
Modeling Paste https://amzn.to/2LCTRuW
Silicone Brush https://amzn.to/2JowH8G
Dylusions paint bundle https://amzn.to/2Jwq8kH
Lavender washi tape https://amzn.to/2JkWm1U
Finnabair Sparks Raven Black https://amzn.to/2vLA956
Finnabair Metallique Midnight Sky https://amzn.to/2LsAjJk
Finnabair Metallique Romance Pink https://amzn.to/2JnzPS5
Finnabair Brush https://amzn.to/2H8EzJV
Flower rhinestones mixed bag https://amzn.to/2YbT0CG
The post Mountain Art Journal Page appeared first on Take Time To Create.