Hello Everyone!
Elephants are one of my favorite animals! Such a wonderful creature! I found a photo from a National Geographic Magazine of 2 elephants and I just knew they would be perfect as a focal point for an art journal page.
I wanted to do a bright and colorful page. This is outside my norm, and it was fun to push my boundaries. I used some Prima marketing oil pastels I received in a goodie bag. I haven't used them much, you better believe that I will be using them more in the future, lol.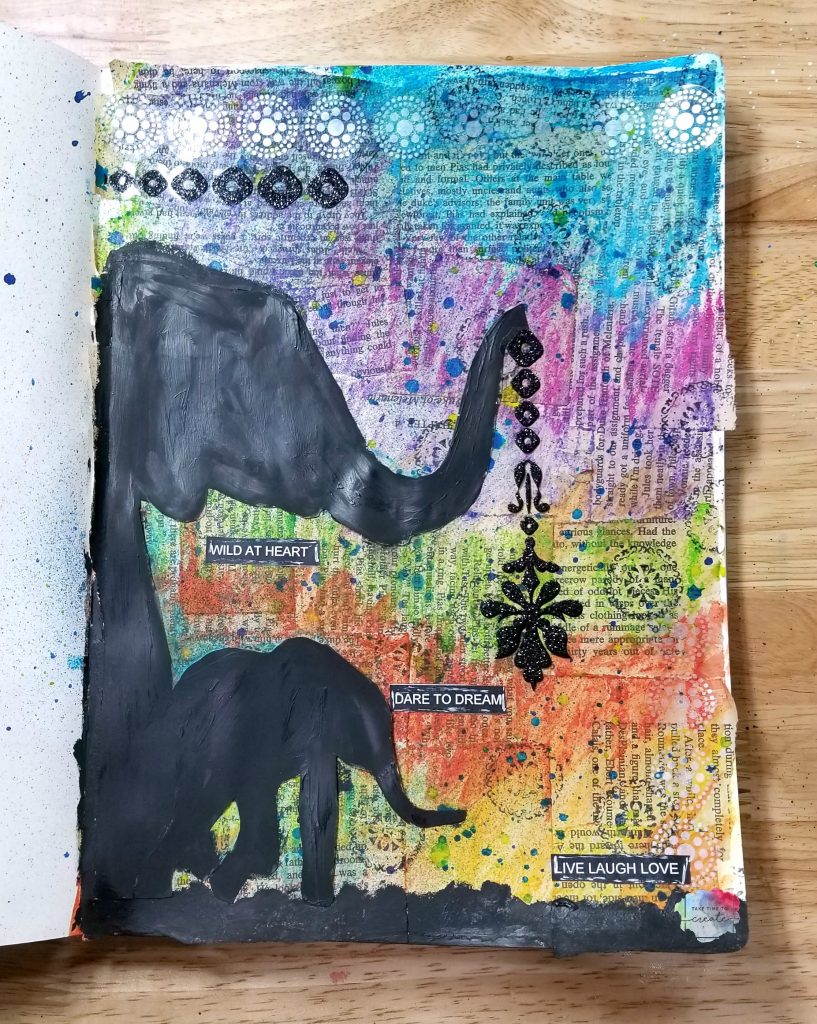 In addition to the oil pastels I used some spray inks, stamps, stickers, and quotes to finish out the page.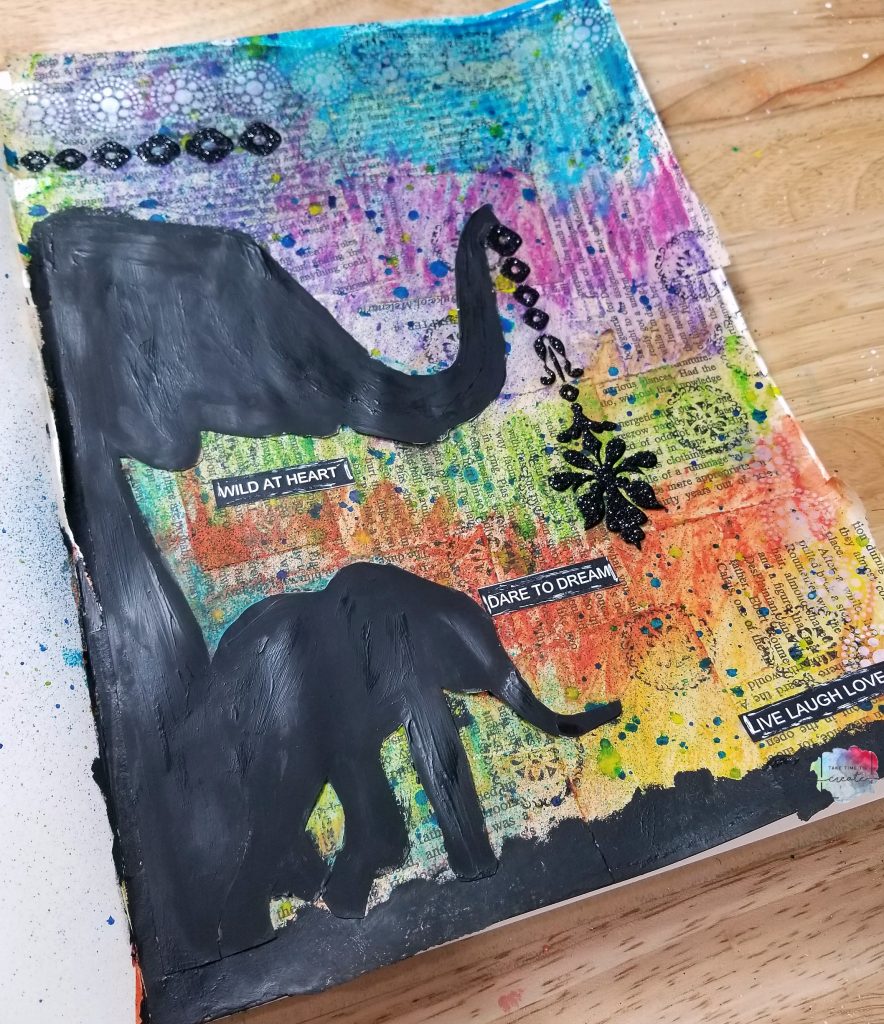 This was such a fun page to create! I love the bright colors with the elephants painted in black, it really allows them to stand out. 
Affiliate links to items used or similar
Ranger Journal https://amzn.to/2D3wBj3
Mod Podge https://amzn.to/2VIFV3i
Silicone brush https://amzn.to/2VKTb7F
Prima Oil pastels- https://amzn.to/2VHTekJ
Finnabair Brushes- https://amzn.to/2VKeHJw
Dylusions sprays- https://amzn.to/2RKOOds
Ranger archival ink black- https://amzn.to/2RI2rdp
Clear Gesso- https://amzn.to/2Cidxft
Artist loft paint- https://amzn.to/2RLkxeK
Tube squeeze key- https://amzn.to/2RLlBPM
White gel pen- https://amzn.to/2VKToYv
Mandala Stamp-https://amzn.to/2RMaAgY
The post Elephant Art Journal Page appeared first on Take Time To Create.
0