To really enhance your Disney Experience Glow in the Dark ears are a must. I just wasn't willing to pay a ton of money for the ears. And, my husband only wanted to wear his ball cap that he already owned because he is cheap and didn't want to spend the money for a new hat and he loves how it fits him (at least it is a Disney one.) So I decided to create my own glow it the dark ears with a hat he already owned. It worked so well I made them for the whole family. I made a Minnie Ears for me, I will do a post on those later.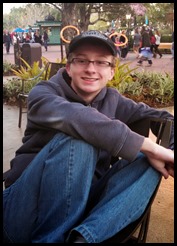 My son is such a good sport, even though he is a teenager, he wore his Mickey ears all week!

By using a ball cap and some safety pins and glow in the the dark bracelets you can create an interchangeable glow in the dark hat.
We would put a new bracelet at night and enjoy the evening festivities then in the morning we would leave the bracelets in the hat even thought they didn't glow anymore. Then in the evening we would throw the bracelet away and put a new one so we would be ready to glow the night away.
This is so easy, and the best part is when you get home you take off the safety pins and your cap is back to normal
Materials:
1. Hat
2. Safety Pins
3. Felt
4. Glue (I just used hot glue)
5. Glow in the dark bracelets (here are some from Amazon) I got mine from the dollar store, 20 for a dollar!! Necklaces were too big so
Instructions:
1. Get a hat you would like to add ears to.
2. I used 2 safety pins and glued them to a small piece of felt. Make sure you don't glue the safety pin closed, I learned this from personal experience.
3. Glue the bracelet connector piece to the felt. This part will stay and you just change out the bracelet part.
4. Pin the safety pins to the hat. This took me a couple of tries to get the right placement. And the ears tended to flop around until someone was wearing it.
5. Crack the bracelet to activate the glow and insert it into the connector.
6. Wear your hat with pride and love that you are glowing for just a few pennies!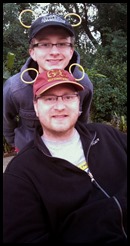 Wearing the hats in the daytime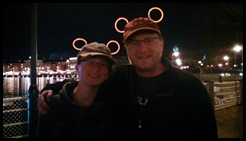 Wearing the hats at night.
We got tons of complements on our hats, day and night!
I would love to see your hats that you create!
18