Hello Everyone!
I have another page for the Sisterhood of the Traveling Art Journal. This theme was a little harder for me, and really challenged me creatively, but in the end I think I found a creative way to approach this theme. 
So the theme of this journal is medieval gypsy. I am not sure exactly what that means so I just went with the medieval part, specifically the legend of the Sword in the Stone.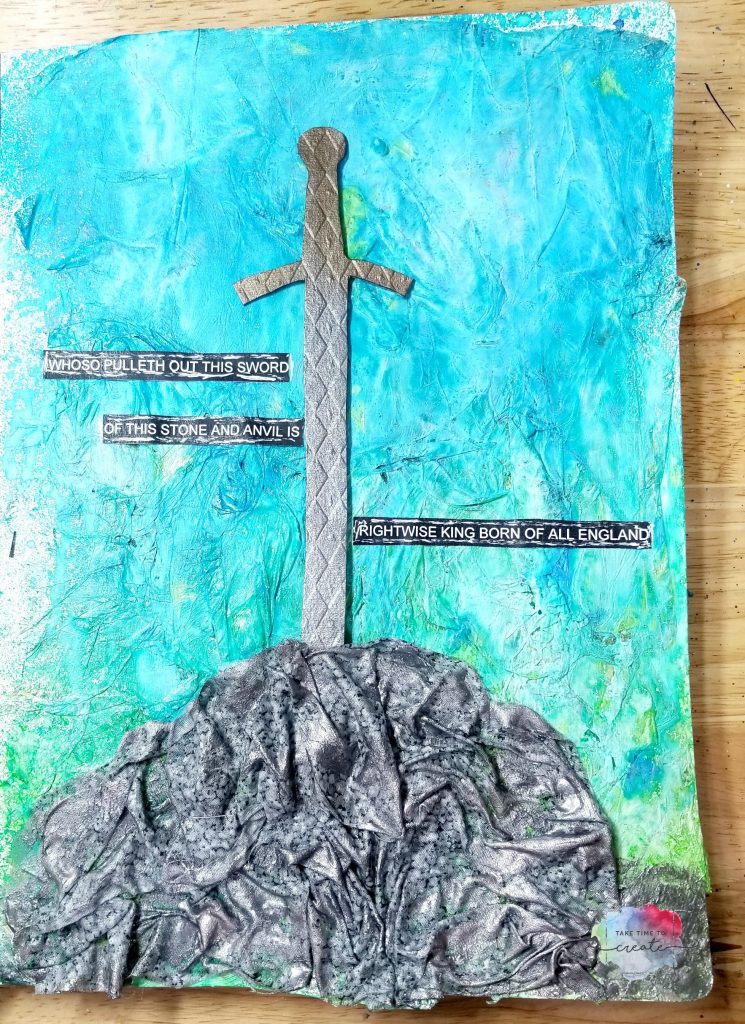 I love this story, and this page reflect this. I created a rock out of fabric, and the background is textured with tissue paper and colored with dylusions sprays.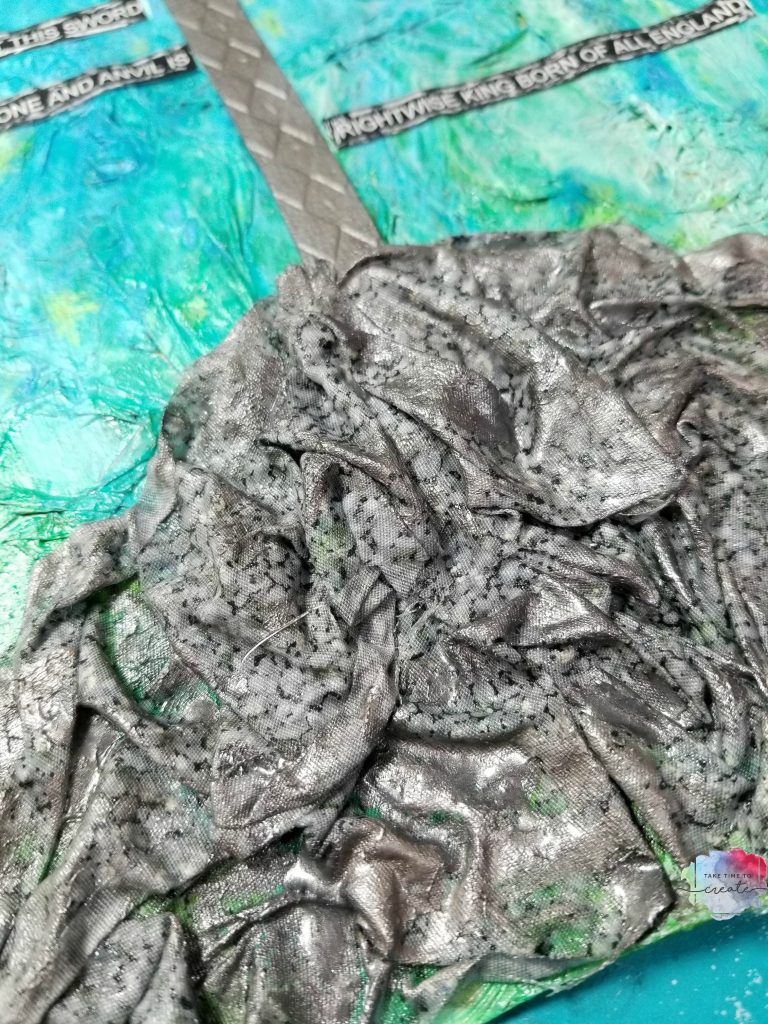 The best part of this page is that the sword actually goes up and down! So much fun!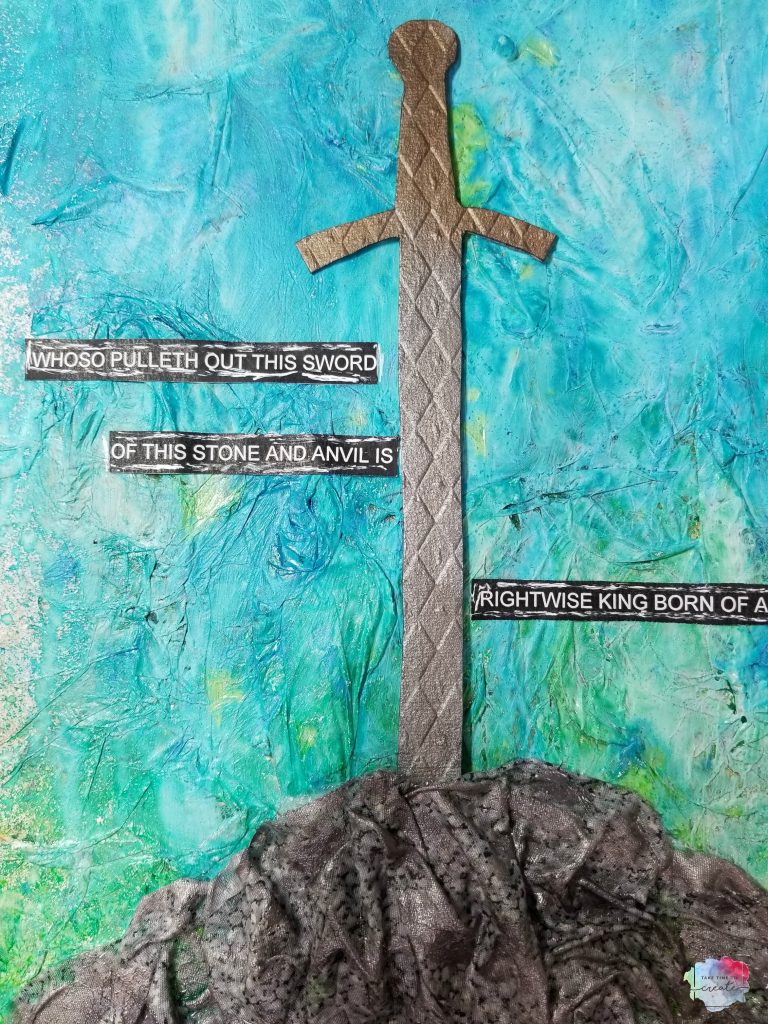 I am really loving how this Sisterhood program that I am in really helps me expand my boundaries and stretch my creativity. I can't wait to see what next month will bring!
Affiliate Links
Dylusions sprays https://amzn.to/2V1O7KI
Ranger journal https://amzn.to/2XlctRU
White gesso https://amzn.to/2NdBUju
gloss gel https://amzn.to/2GRAlXi
Tim holtz grunge board https://amzn.to/2Xcb1B5
Finnabair wax https://amzn.to/2GXo4Rt
Distress ink https://amzn.to/2T3jaZf
Folk art paint https://amzn.to/2TXCpAS
The post Sword in the Stone Art Journal page appeared first on Take Time To Create.