Hello Everyone!
I am so excited to show you this new technique that I learned! I have seen paint piping online and I knew I had to try it. 
I loved seeing the texture and interest that the paint piping creates.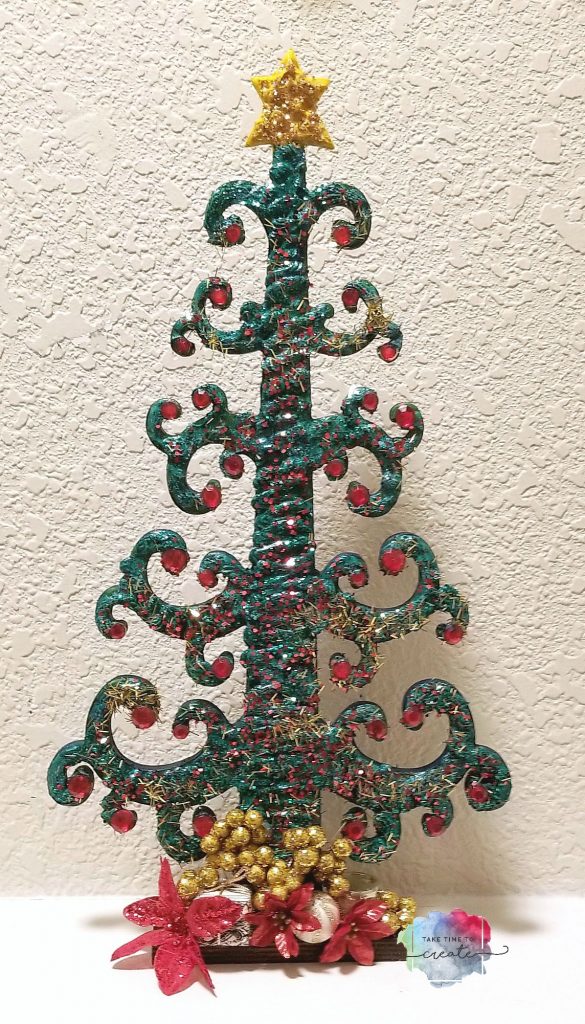 Of course I had to add glitter! I think that added interest and details that the tree needed. I added the glitter and rhinestones while the paint was wet so it all stuck together. 
To finish the tree I added some poinsettias and other details to the base of the tree.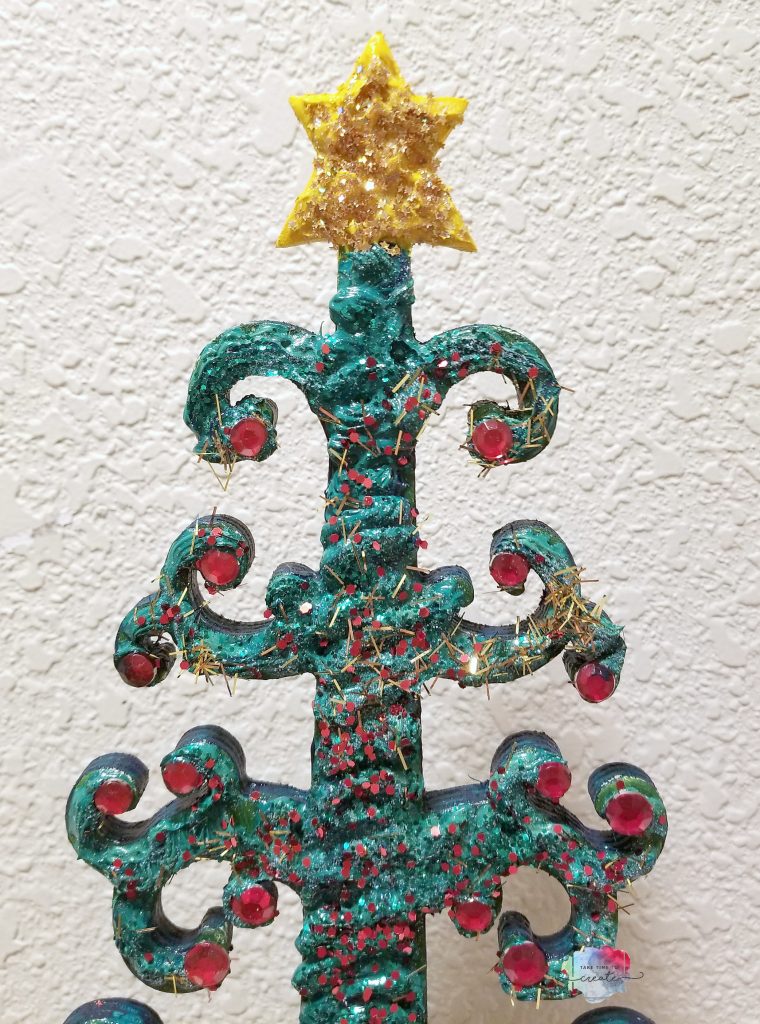 Now it is ready to put on display and enjoy for years to come. 
I really enjoyed this technique and I am looking forward to exploring it more in the upcoming year!
Affiliate Links:
The post Paint Piping- Christmas Tree appeared first on Take Time To Create.