Hello Everyone!
Today we have a page for the Sisterhood of the Traveling Art Journal and this journal's theme is New Beginnings.
I love this theme, and it reminded me of springtime and caterpillars turning into butterflies. 
This page is an update to the vintage pattern collage girls that I have done in the past. You can visit that blog post here:
Vintage Sewing Pattern Collage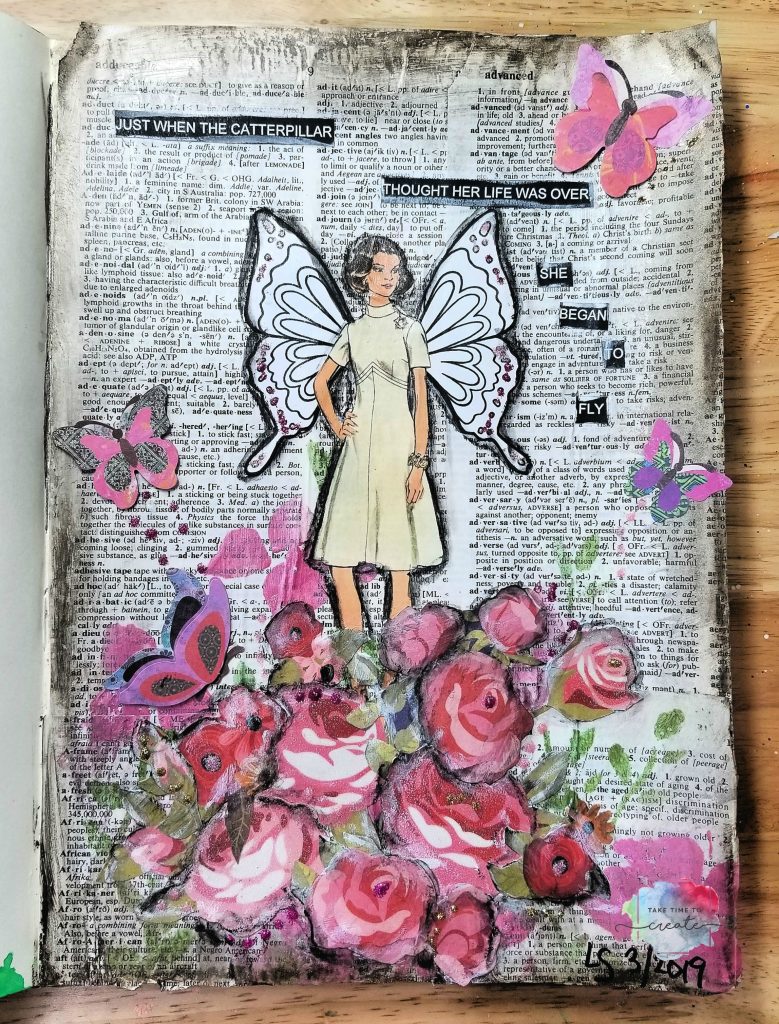 It was a lot of fun to revisit this technique and improve upon the designs and add more detail. The traveling art journal is expanding my boundaries and helping me be more creative.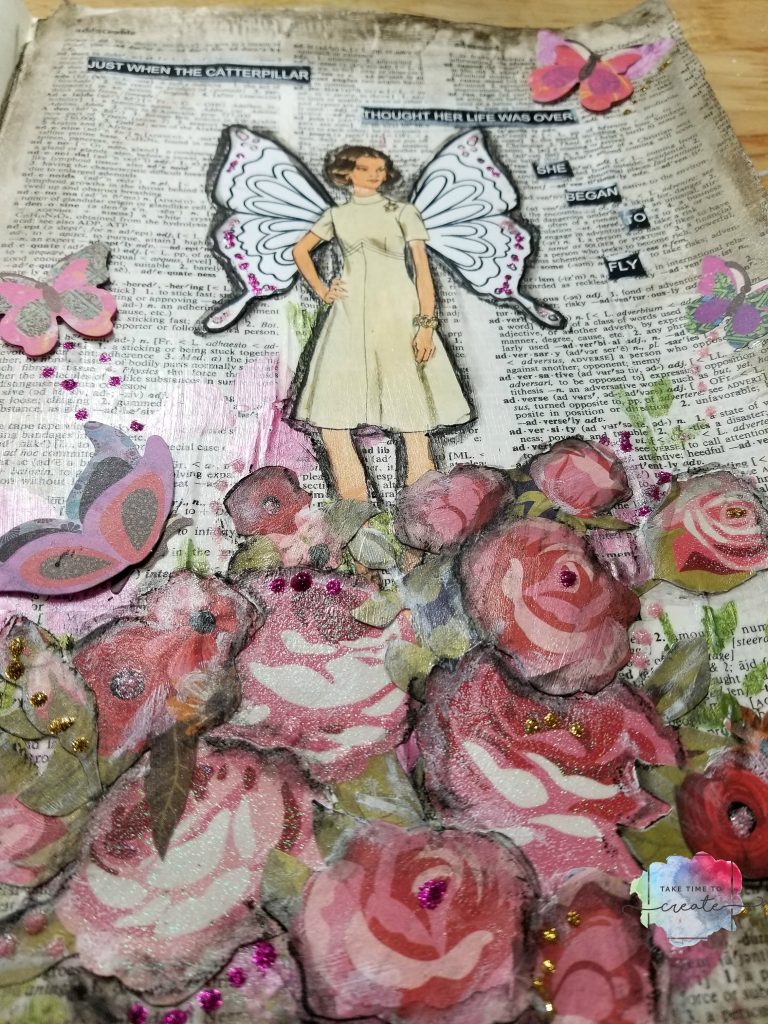 I hope you enjoyed this take in new beginnings. What makes you think of a new beginning and how would you journal it?
Affiliate links:
metallic gelatos: https://amzn.to/2TfKUeh
Prima marketing Oil Pastels: https://amzn.to/2EPIZV4
Ranger Art journal: https://amzn.to/2EAWpmh
Faber Castel white Pitt Pen https://amzn.to/2UhBlrH
Stickles https://amzn.to/2TgIJqO
Liquitex Gloss Gel https://amzn.to/2NHBGS9
The post New Beginnings Art Journal Page appeared first on Take Time To Create
0