Hello everyone!
Come with me as I take a small walk down memory lane.
Don't you just love finding things from your childhood? Because I do! When my sister was in town the other day she helped my mom with some cleaning and when ever there is cleaning there are discoveries to be made. The great discovery of the day (at least to me) was when my sister found this doll house that my mom made for me when I was a child. There were some other crafting discoveries made that day that I will share with you on another day.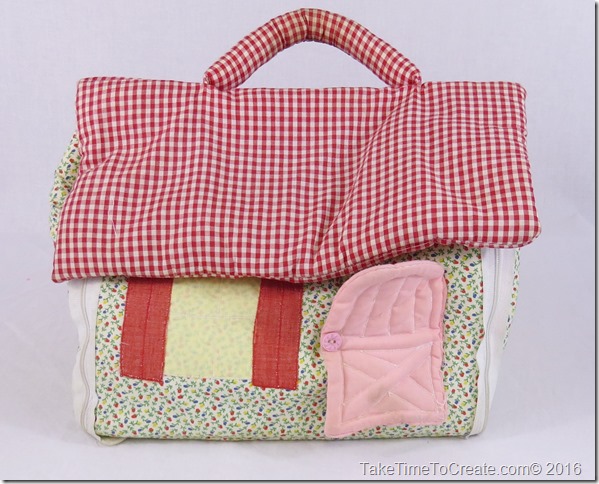 I loved this doll house! My mom made this from a pattern for my small dolls, I think they were called Glamour Dolls. I took this with me when we went to Utah to see family and I played with it all the time at home. You can tell that it was well loved by how dirty it is (I could blame it on it being in storage for so long, but that is not were all the dirt came from…)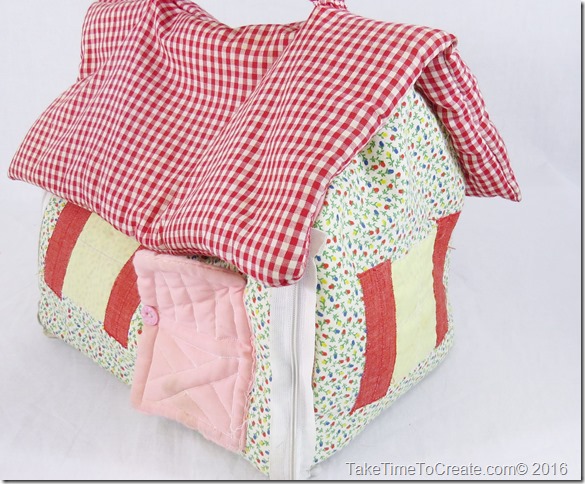 The dolls' hair is a little crazy, and again I can't blame that all on the storage. I was rough on dolls' hair, I loved to cut and dye and style my dolls' hair. By the time I was done with them they looked fabulous, haha! And because I was my mom's favorite child (haha) she even made clothes for my tiny dolls (which I am sure there were not easy to make). I am not quite sure why my dolls are all in sleeping clothes, maybe it is because pajamas are my favorite clothes…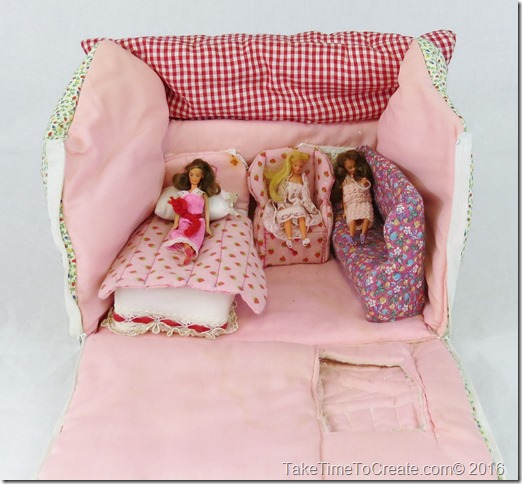 This doll house was great! The sides zip up and down and the roof is Velcroed on so everything is self contained. My mom made it with plastic canvas on the inside which helped it hold its structure, but over time the plastic has begun to disintegrate so the house is no longer holding its shape. But that is ok, I think it still looks cute. The inside has a bed, couch, and chair. The furniture is easy to move around, but this arrangement was how I liked it best. The detail that my mom put into this house is wonderful, there are ruffles around the bed and the pillow even has ruffles, you can't see it but the inside of the windows have lace curtains on them, there is detailing on the front door and there are shutters on the window. Now that I am older I can really appreciate the time and hard work my mom spent on making this doll house.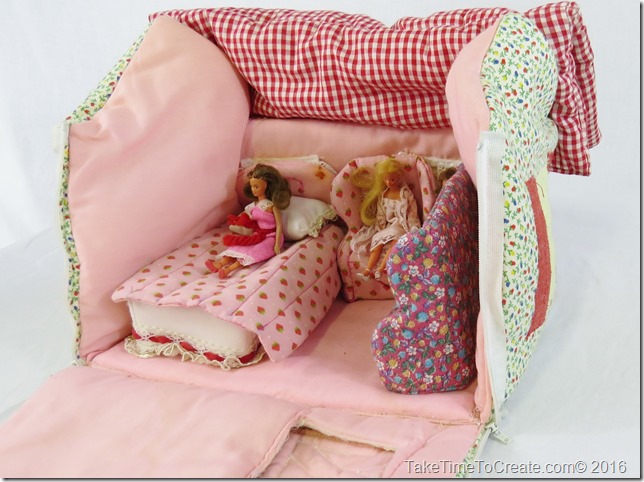 I remember playing with this for hours and my My Little Ponies would come by and play with the girls and my Barbie's would stop by as well (I am sure that my Barbie's felt like they were visiting a Hobbit house, but they came by any way) I played and pretended with this house for hours and it was so exciting to see it again.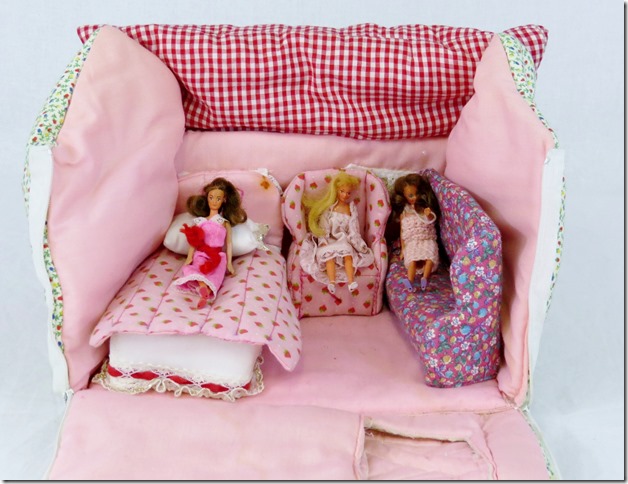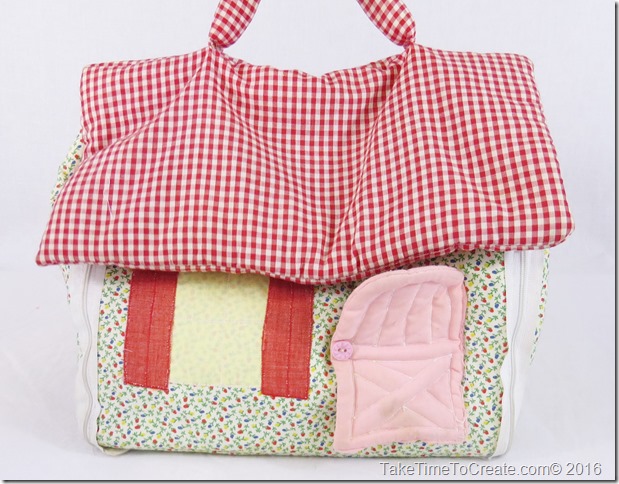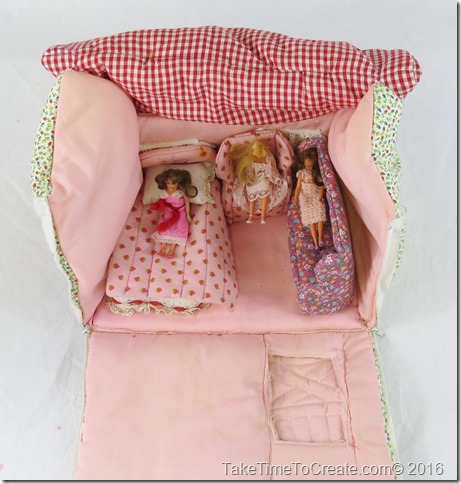 Thank you for taking this trip with me down memory lane. What toy did you have from your childhood that you played with all the time?
18