Any trip to Disneyland requires new t-shirts, right? I will use any excuse to make a Disney shirt!
I love Tangled, it is one my favorite movies. This meme describes me perfectly.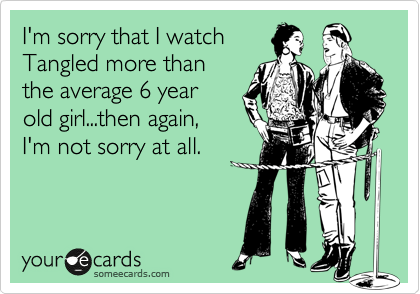 So what better way to show my love than to make a Tangled t-shirt. Here I am wearing my shirt at California Adventure. You can barely make out my Steampunk Mickey ears. I will be doing a tutorial on those in the the next few weeks or so!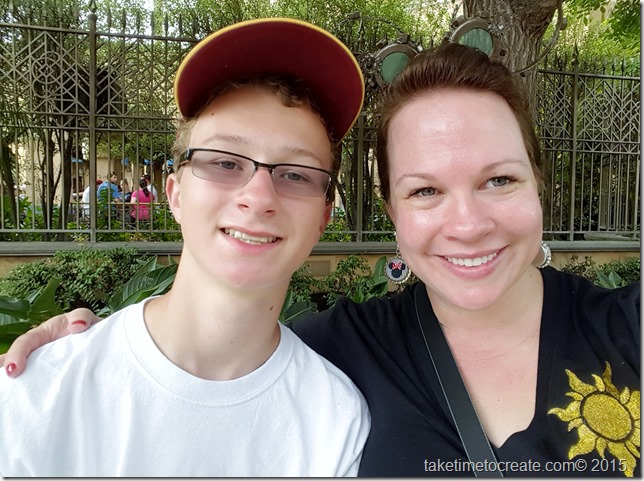 Materials
~ Pre washed t shirt
~ Tangled sun stencil. I got mine off the Disney Family Fun website (link here)
~ Fabric Paint
~ Freezer paper
~ Exacto knife
~ Cardboard
~ Iron on transfer paper
Instructions
1. Cut around the sun you want to make into a stencil for your t-shirt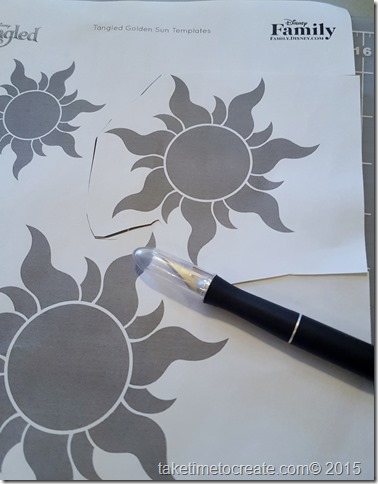 2. Tape your sun to your freezer paper (I forgot to take picture of this step, so please as me questions if I am unclear) Cut out your sun like a stencil and then you will iron your freezer paper to your shirt. Place the shiny side down and cover with a cloth and iron the stencil into place.
3. Start filling in the sun with fabric paint. Protect the back of your shirt with cardboard. The glittery the better.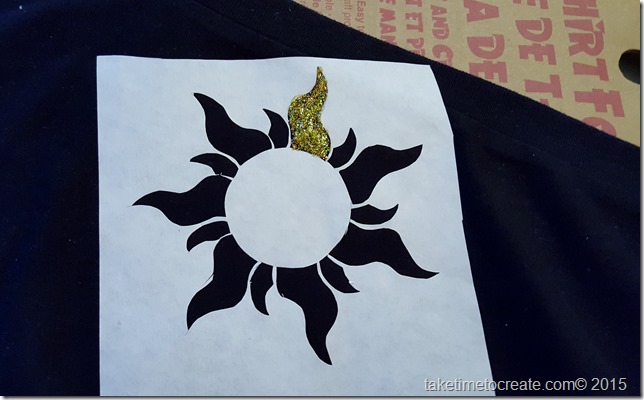 4. Let this dry over night. While this is drying you can move on to the next step.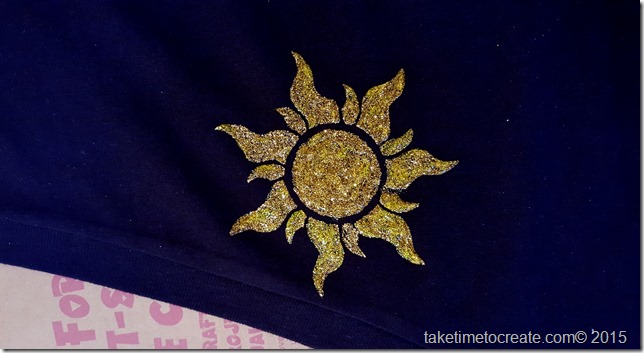 4. Find a Flynn Rider wanted poster online. There are tons out there so find one that you like and will work for you
5. Print on iron on transfer paper
6. Iron the wanted poster according to the directions.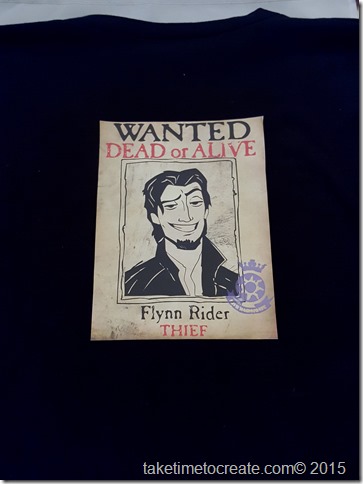 7. Let it cool completely and then you can rock your new shirt!
Here are some pictures of the front of the shirt
And here is a picture of the back. It is surprisingly hard to take a picture of the back of your shirt.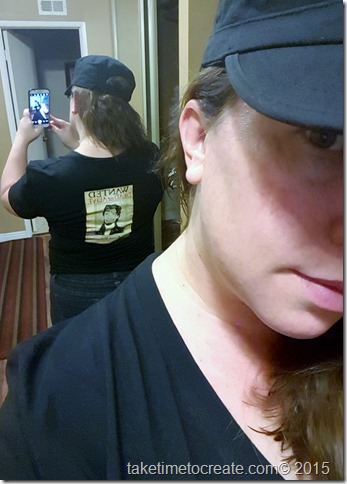 My son and I on a ride at California Adventure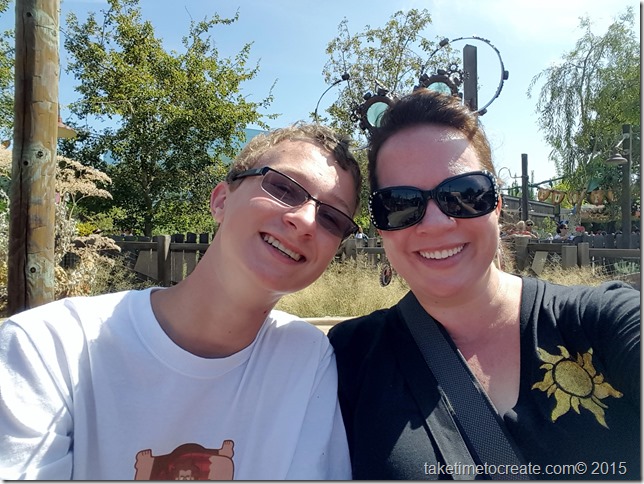 Annnnnnd he is done with the selfies, can you tell

Ah teenage boys, they are fun!
But at least you can see the Steampunk Mickey ears better.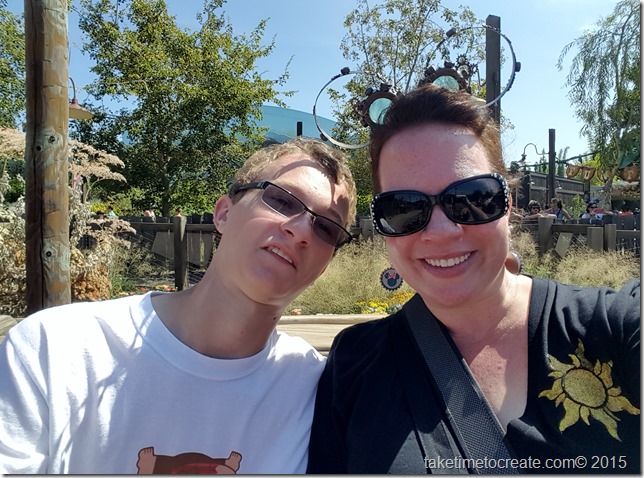 17