Hello Everyone!
Another day in Oct and another Halloween Craft. This time it is some DIY jewelry.  This is perfect for people who want to celebrate Halloween without going for the full blown costume. You can wear this at work or school without going over the top and it is easy to take off if needed.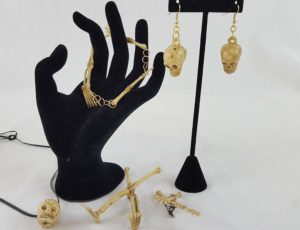 This is an easy project that looks so cute when you are done. First find some plastic Skeleton Garland. I found mine at the Dollar Store.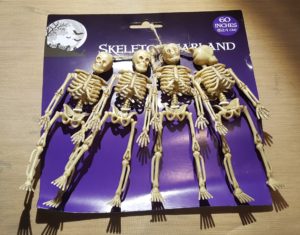 Then take it apart. I used different piece for different types jewelry and hair clips.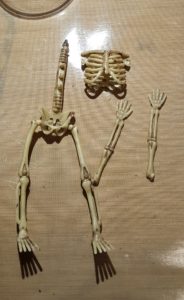 I used the arms and legs from 1 skeleton to make hair clips. Just cut off the arms and legs and hot glue them to an alligator clip.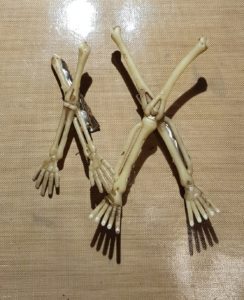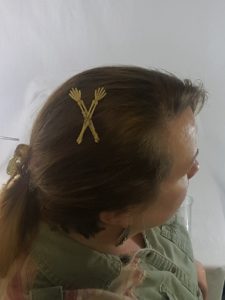 For the bracelet cut off some arms and legs, then punch a hole near the top. I used a needle punch, then I added jump rings to connect the pieces. Add a clasp and you are done.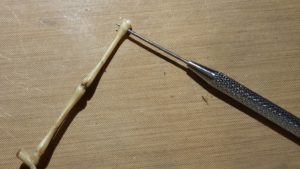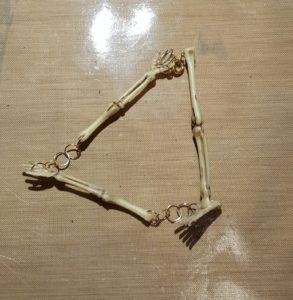 I make a pair of skull earrings by adding jump rings and a french hook. Easy to do, and so cute when completed.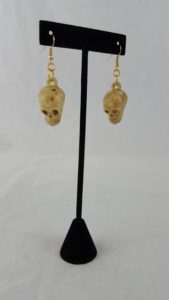 For the necklace I just added a jump ring to the top of a whole skeleton. I also made a necklace out of just the head.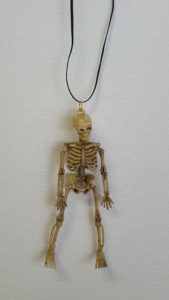 I also made a hair clip out of a whole skeleton. This one was fun to wear.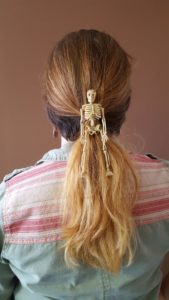 The skeletons made great jewelry and hair clips, they were fun to take apart and reassemble in new ways. And since they are light weight they are easy to wear for long periods of time.  These are great for almost anyone to celebrate Halloween or for anytime when they want to wear skulls and skeletons.
The post DIY Skeleton Jewelry and Hair Clips appeared first on Take Time To Create