Hello Everyone!
I have another page for my sketchbook for the Brooklyn Art library. I started with the woman on the surfboard and went from there. 
In addition to the surfer I had these left over dinosaurs that were perfect for this collage. 
I figure that dinos would love surfing (my imagination can run a little wild, lol) It was fun to put pieces together and create a little scene the makes me smile when I look at it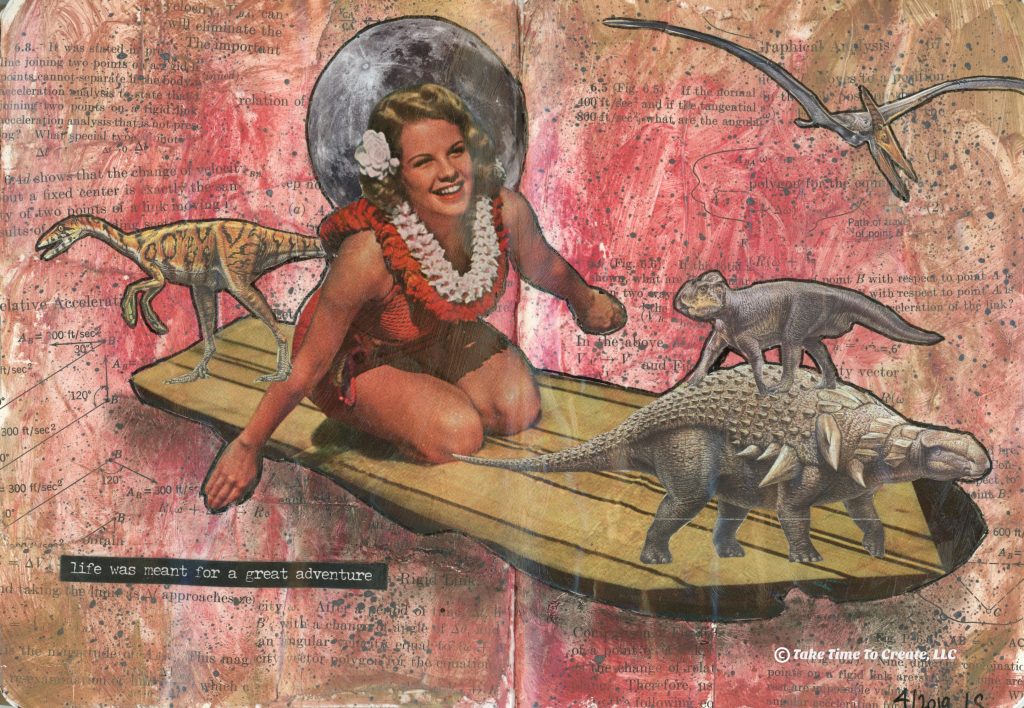 This sketchbook with the Brooklyn Art Library is so much fun! I am excited to continue on with this project. 
If you would like to participate you can find more information here:
https://www.brooklynartlibrary.com/
Affiliate links:
silicone brush https://amzn.to/2ZwU1GU
Folk Art paint https://amzn.to/2DCLn0m
Liquitex Gloss Gel https://amzn.to/2Zz4php
Faber Castel pen https://amzn.to/2DyJaD9
The post Surfing Dinosaurs Collage Art appeared first on Take Time To Create.