Hello Everyone!
Today I have another collage, this one is titled Beautiful Stranger.
I started with using one of the pages I created for the video how to start a blank journal page. The teal greens and texture just spoke to me and I was inspired to create with it.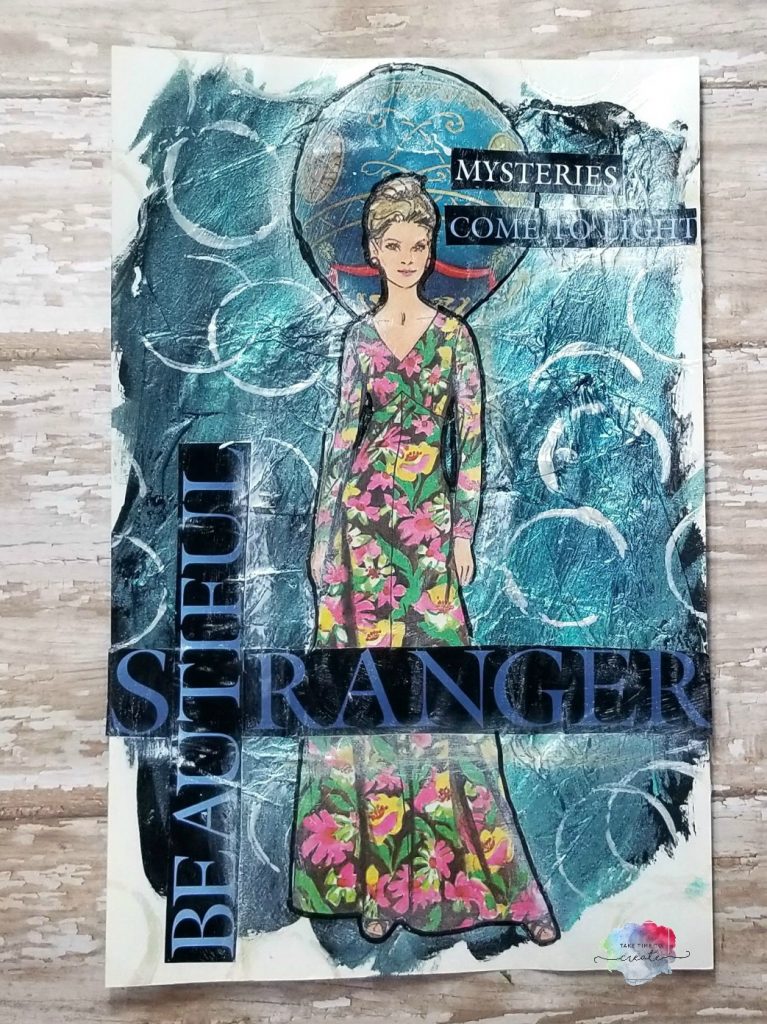 The girl is from an old pattern and the balloon behind her is from an old magazine. I found the text in magazines as well.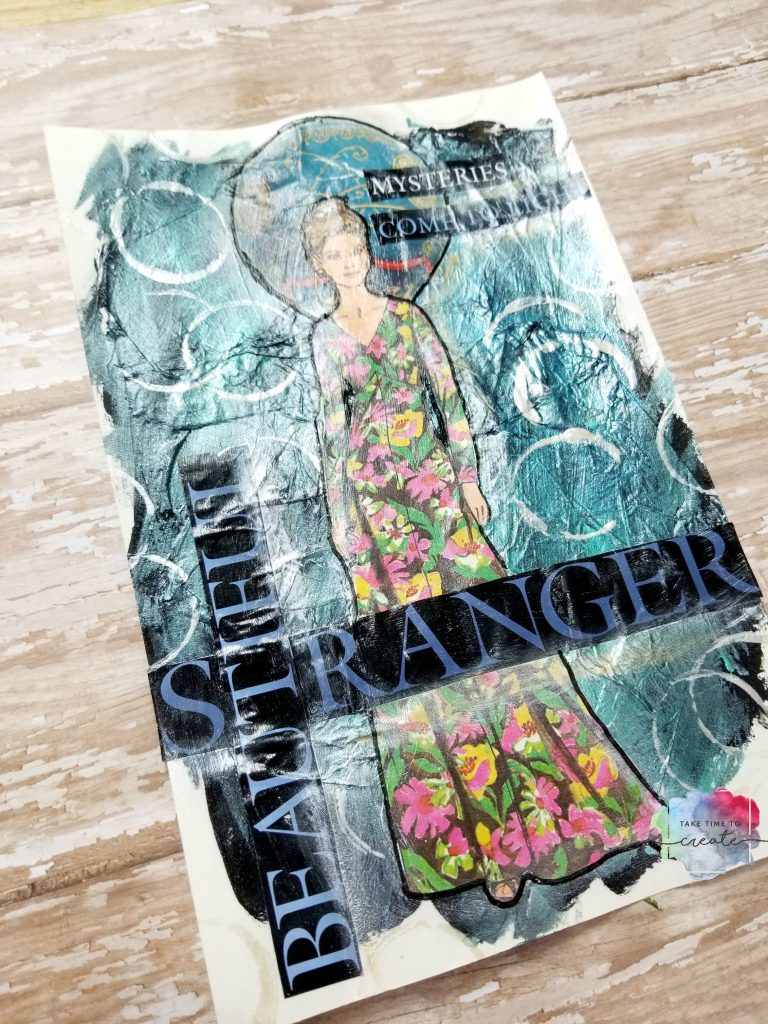 To finish off the collage I used Gelatos to highlight areas and then I outlined parts with a brush pen. For the last step I took a bottle cap and stamped circles all over using acrylic paint. 
I love having are ready created backgrounds in my stash, it helps with the creative process and keeps me inspired. 
Affiliate links:
gloss gel https://amzn.to/2FhYZ0P
Metallic Gelatos https://amzn.to/2JucX5m
Faber Castel brush Pen https://amzn.to/2JtVOIT
Finnabir brushes https://amzn.to/2YfqQrs
The post Beautiful Stranger Collage appeared first on Take Time to Create.