Hello Everyone!
The Sisterhood of the Traveling Art Journal strikes again, lol. New month, new theme! This month's journal's theme is sewing and I love it. There is a wonderful quote at the beginning of the books that states "My soul is fed by needle and thread." and I just love that quote. The previous pages are wonderful and a huge inspiration for me.

I decided to take my page in a little different direction and create a page around buttons bursting out of a zipper.
I have done this technique in the past on a bottle, but not a journal page.  I did a blog post using a Mason Jar and sea shells, I think it turned out really cute, lol. You can see that post  by clicking here — Sea Shell Mason Jar.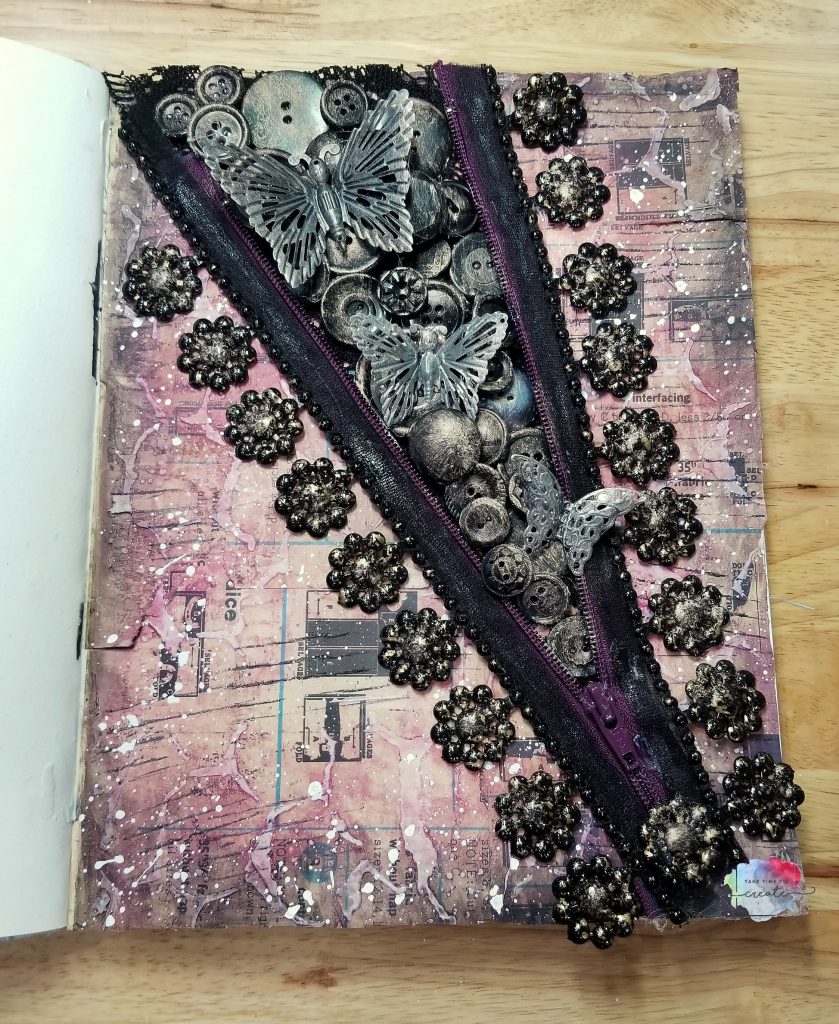 This was such a fun page to create! I added texture, paint, stamps, and other interest to the background. I played with my Dylustions paint for the background, I just love the way that paint applies.
Then I added the zipper, buttons, and butterflies to the page.  Then I painted everything with Finnabair waxes to create the aged look I was going for.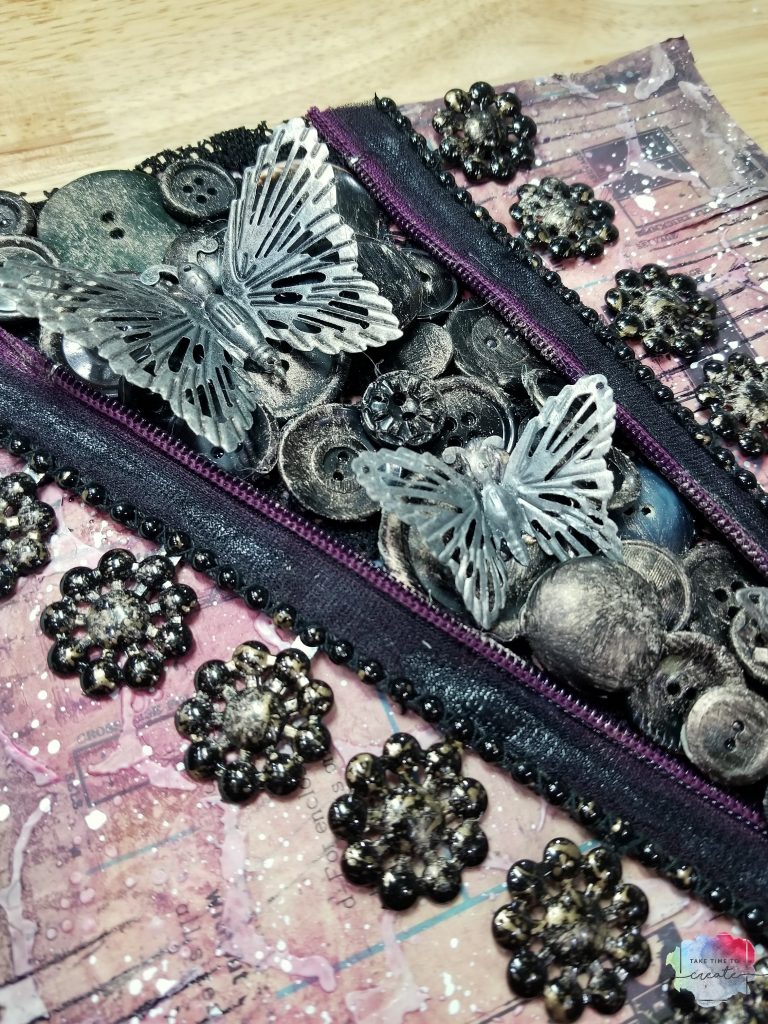 The only problem is that techniques like this can make your journal really bulky, lol. But I love when that happens because it just means that I am using my journal even more and doing even more creating! The bigger the better, lol.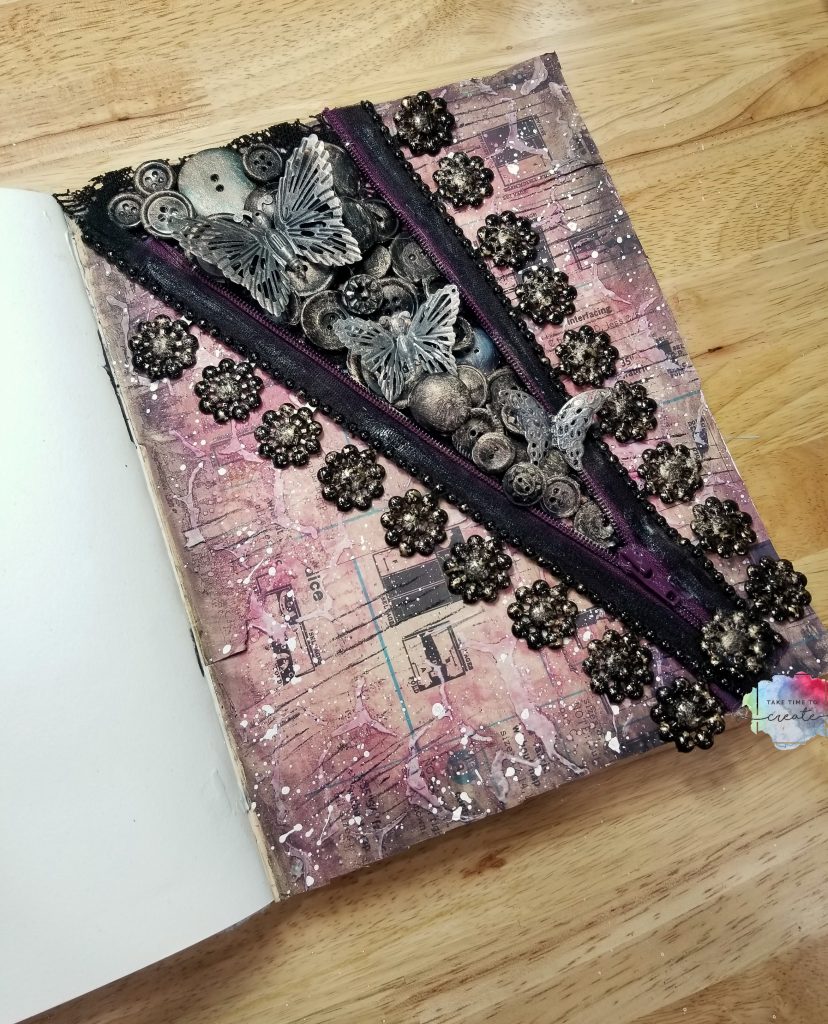 I have to say I am still really loving my art journal group! I love working on different pages and trying new things. I can't wait to see what next month will bring!
Also, don't forget to check my events page to see when and where I am teaching, I would love to have you join me in my class!
Affiliate Links to products I used (or similar ones)
Ranger Journal: https://amzn.to/2A0ZjQ6
Dylusions Paint https://amzn.to/2IMwQR1
Zipper https://amzn.to/2E9miwt
Finnabair Mechanicals Butterflies https://amzn.to/2Eafuim
Finnabair Stencil https://amzn.to/2C3ZoUS
Finnabair stamp and stencil set https://amzn.to/2QEgvR3
Ranger Archival Ink https://amzn.to/2yaQv93
Finnabair modeling paste https://amzn.to/2ypTpGw
Finnabair Wax https://amzn.to/2C48jWi
pack of black buttons https://amzn.to/2y9MCBt
The post Zipper and Buttons Art Journal Page appeared first on Take Time To Create.