Hello Everyone!
I have really been getting into collages. It is a fun way to explore my creative process and really stretch me creatively.
I started with a canvas board and added acrylic paint and stencils and stamps and splatters to add detail and dimension to the background.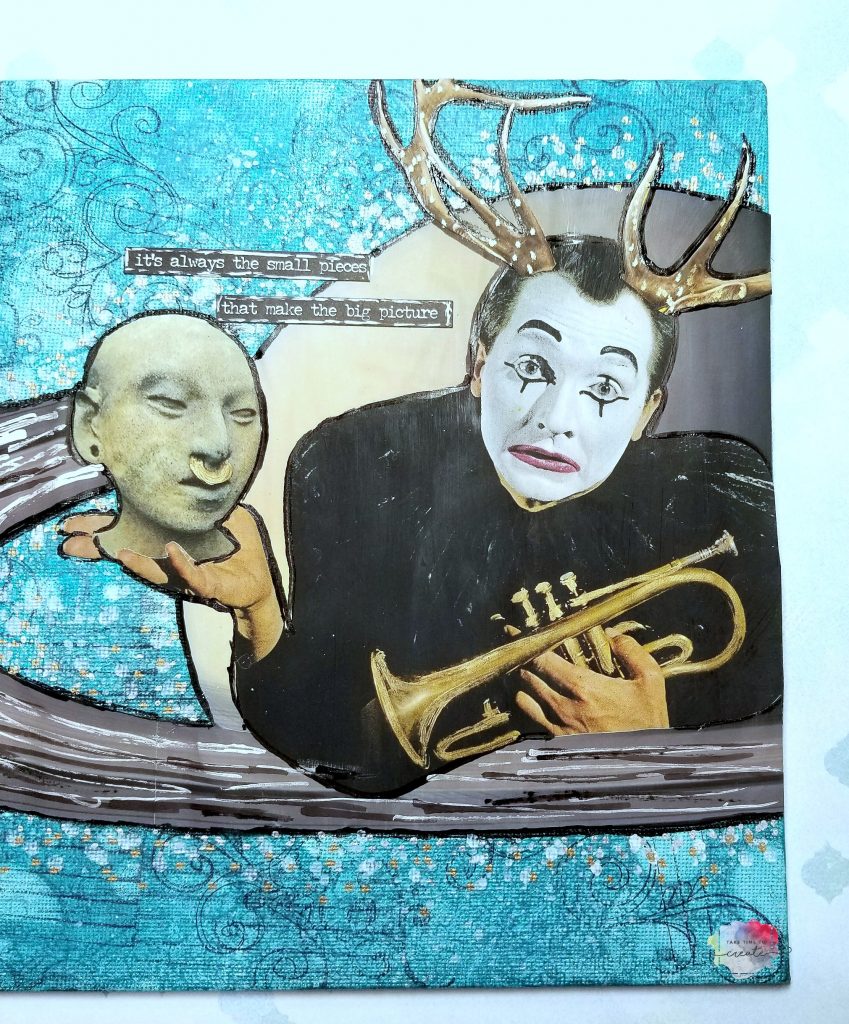 Once I was happy with the background I added the collage pieces on top. I like to find images in magazines and catalogs. You never know what can be combined to create an art piece.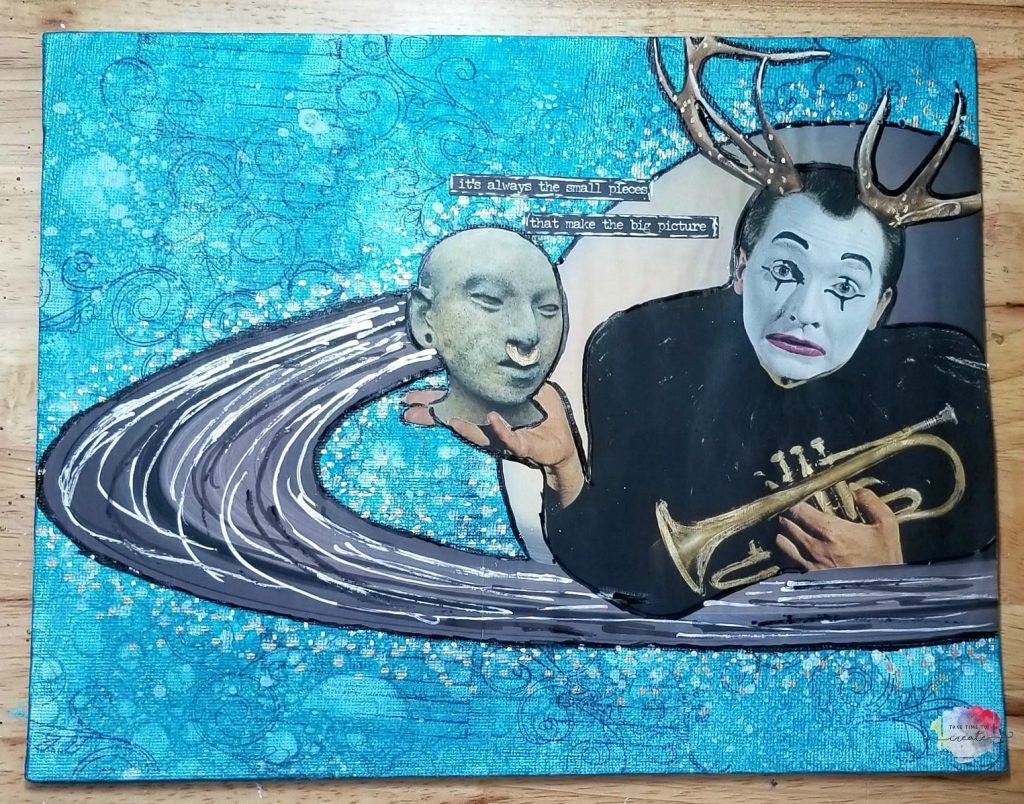 To finish the piece I added details with paint pens. I think that added he detail that the piece was missing. 
This was a lot of fun and I will continue to explore my collage capabilities this year. 
Where do you fine images to use in your collages?
Affiliate links:
canvas boards https://amzn.to/2Ib2evP
metallic acrylic paint https://amzn.to/2X0QcJ1
Circle stencil (similar to the one I used) https://amzn.to/2SGR3zb
white gel pen https://amzn.to/2N108xd
Metallic paint pens (similar to the ones I used) https://amzn.to/2DvkSsS
The post Mixed Media Collage Art #1 appeared first on Take Time To Create.