Hello Everyone!
Update: Check it out this post has been added to Fun Family Crafts!!!
One of the best ways to spruce up your desk is to add some custom DIY erasers.  They are so easy to do and they look so cute on your desk at work or school. They also make perfect gifts, or they would be tons of fun to make at a party.

Materials:
There are affiliate links below
Eraser Clay (I found this one on line at Amazon, but there are different brands, so pick one that works for you)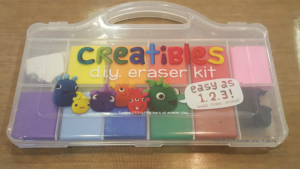 Molds (I used ice cube trays from the Dollar Store, or you can free form your designs)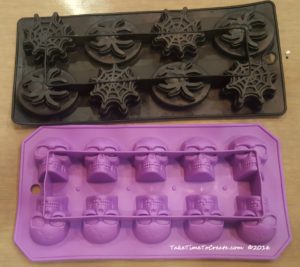 Instructions:
The first thing you do is knead your clay. You want to warm it up and make it pliable and easy to work with.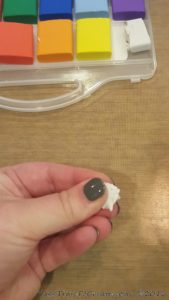 Once the clay is easy to work with then press it into a mold you like. ( I used a mold because shaping things out of clay is not the easiest thing for me. Molds just made the process a lot easier) You can make almost anything out of the clay. It is really easy to work with.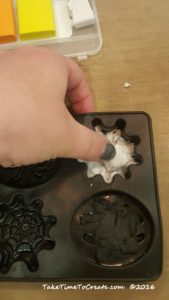 Once you have your design pop it out of the mold. I just put a little on the bottom of the mold then I popped it out and added a layer on the bottom of the design to smooth out the bottom. You can also add enough clay to fill the whole mold. It does make a larger eraser, but it looks really cool. You can layer colors or mix them to make a new color. There are so many possibilites.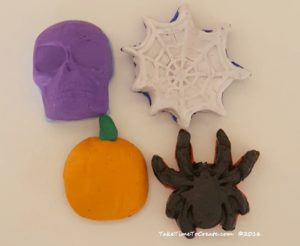 Bake the erasers according to the directions and let them fully cool before using.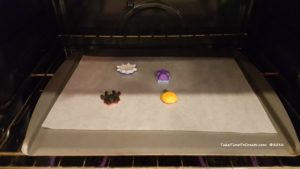 They actually work. When I first got this product I thought they might be a little gimmicky and not work well, but I was pleasantly mistaken they actually work really well!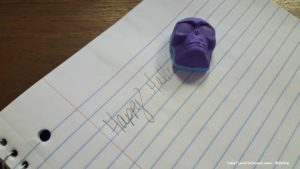 They turned out so cute I think I might need to make more for every holiday!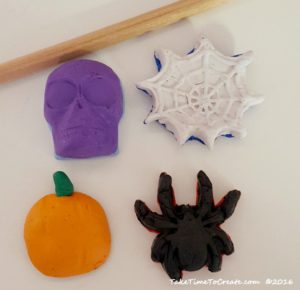 The Post DIY Halloween Erasers appeared first on Take Time To Create.