If you follow my Instagram (taketimetocreate) then I am sure you have already seen the reveal of this repurposed window. For those of you who don't follow me there here the shabby chic message board!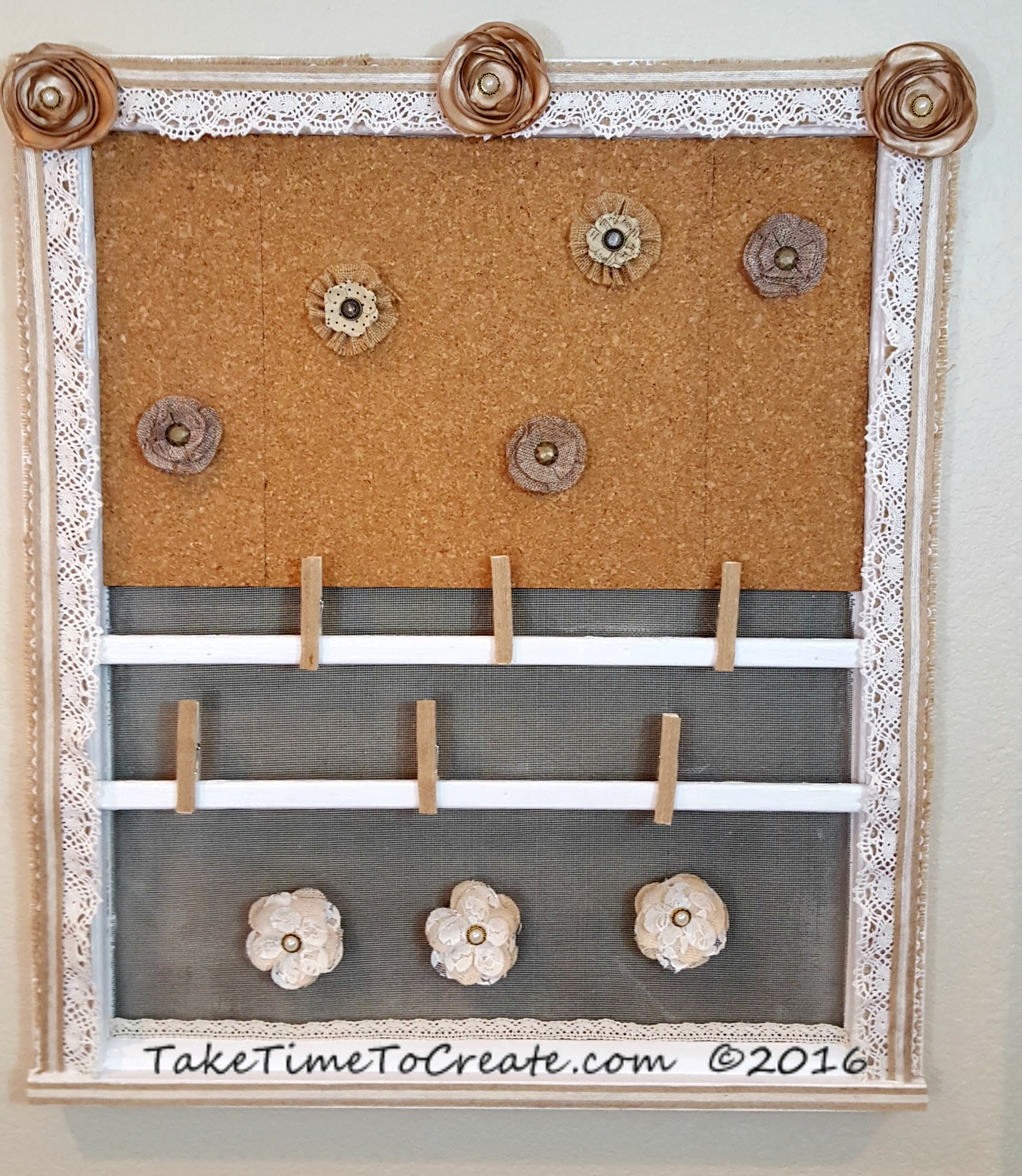 I have to say I do love the way it turned out! This all started when my friend asked me to paint a window for a silent auction for mental health awareness. At first I wasn't too interested, not because I didn't believe in the cause (because this is one cause I totally support) it was because I wasn't sure I had a design that would work. Most everyone else did a more traditional painted window with flowers on the glass and things like that. Well of course I didn't follow the crowd. So I did my own thing and hopefully it will bring in a lot of money for the charity!
Here is how I did the repurposing.
Materials:
~ old window (for this to work you for magnets you will need one with a metal screen)
~ sandpaper, tape, cleaning supplies
~ paint and brush
~ cork
~ flowers, magnets, tacks, and clothes pins
~ ribbon and burlap
Instructions:
~ The first thing you will need to do is sand down all the rough edges and smooth it out. Once you like the feel of the window then give it a good cleaning.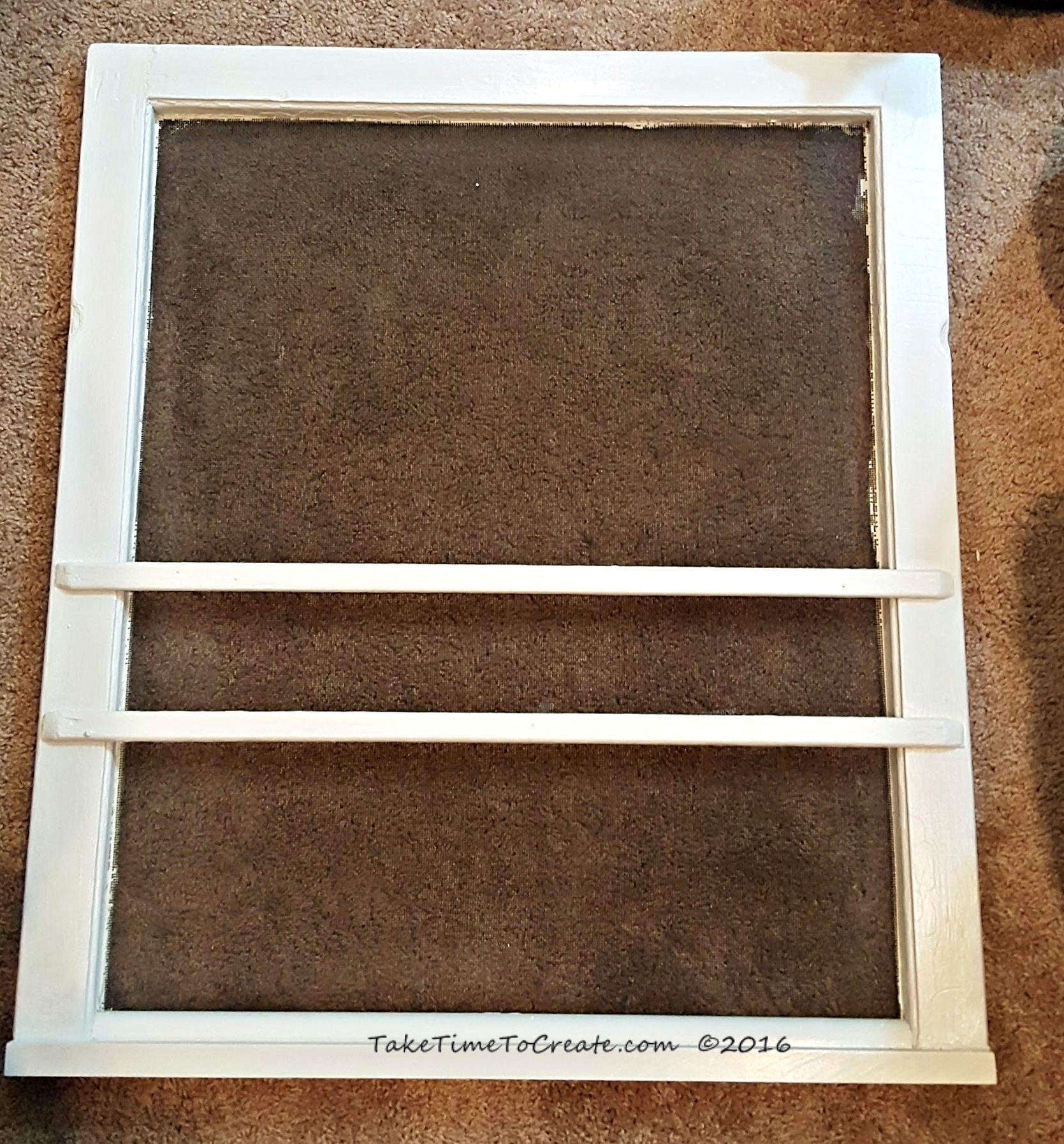 ~ Now you are ready to paint. I taped around the edges to help cut down on how much paint went on the screen, and this seemed to help.
Paint a couple coats until you get it to how you like it. I used this white acrylic paint that I had on hand.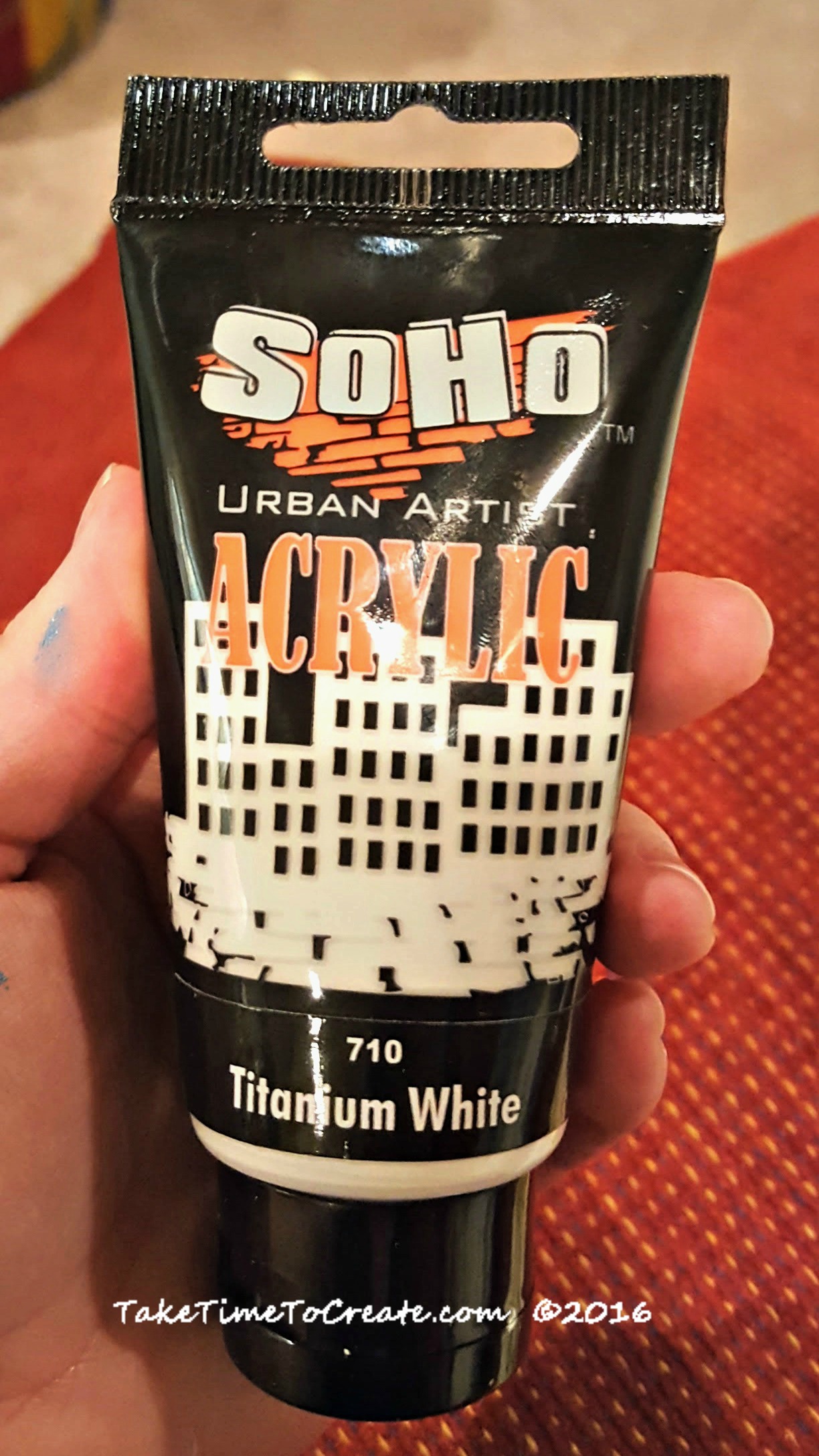 ~ Cut your cork down to size and glue it on to the screen. I just glued the edges with a metal glue and that seems to hold it pretty well.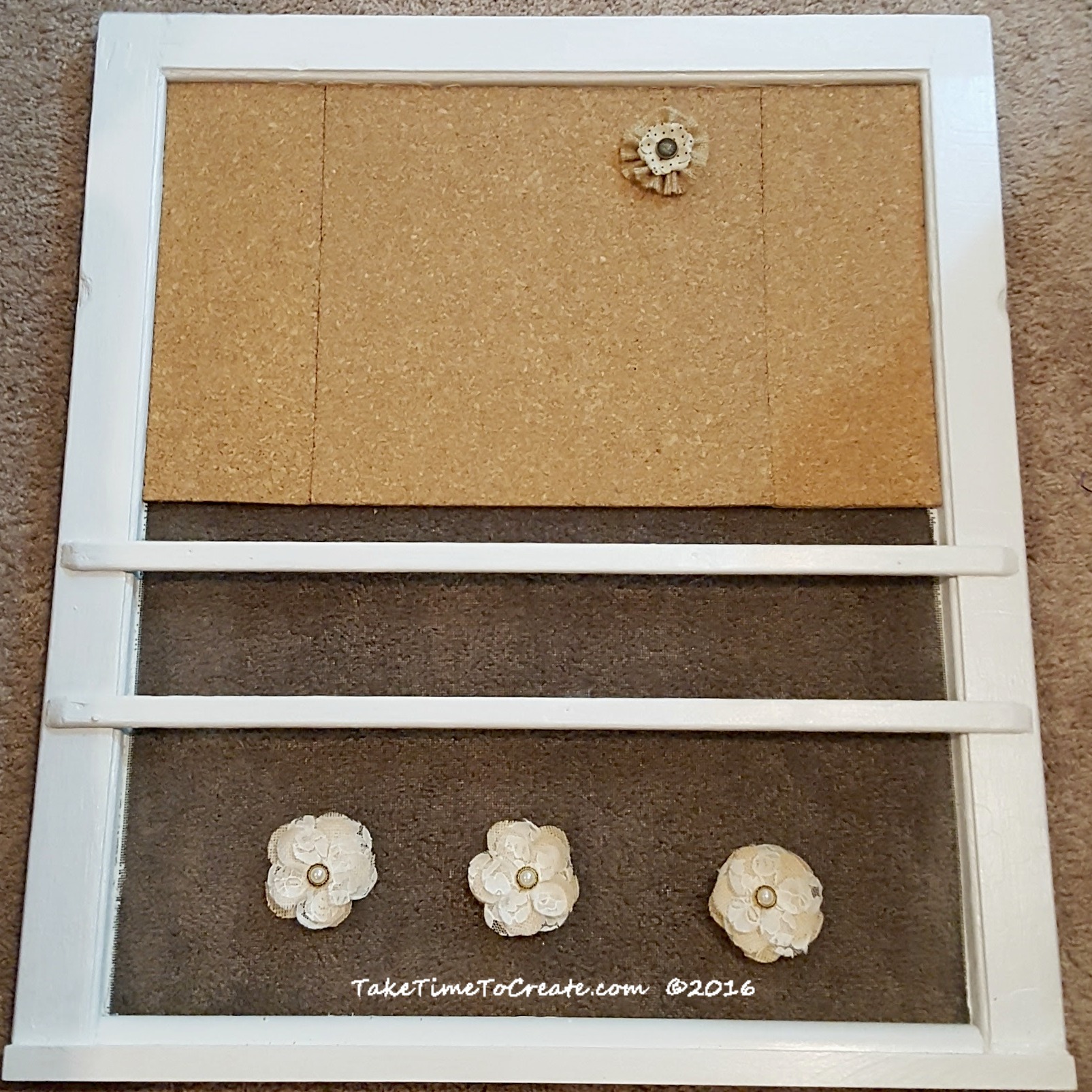 ~Then I went to work decorating the edge. Shabby chic is all about layers so that is what I did. I put down a layer of burlap, the layered on a layer of crochet ribbon that I had in my stash.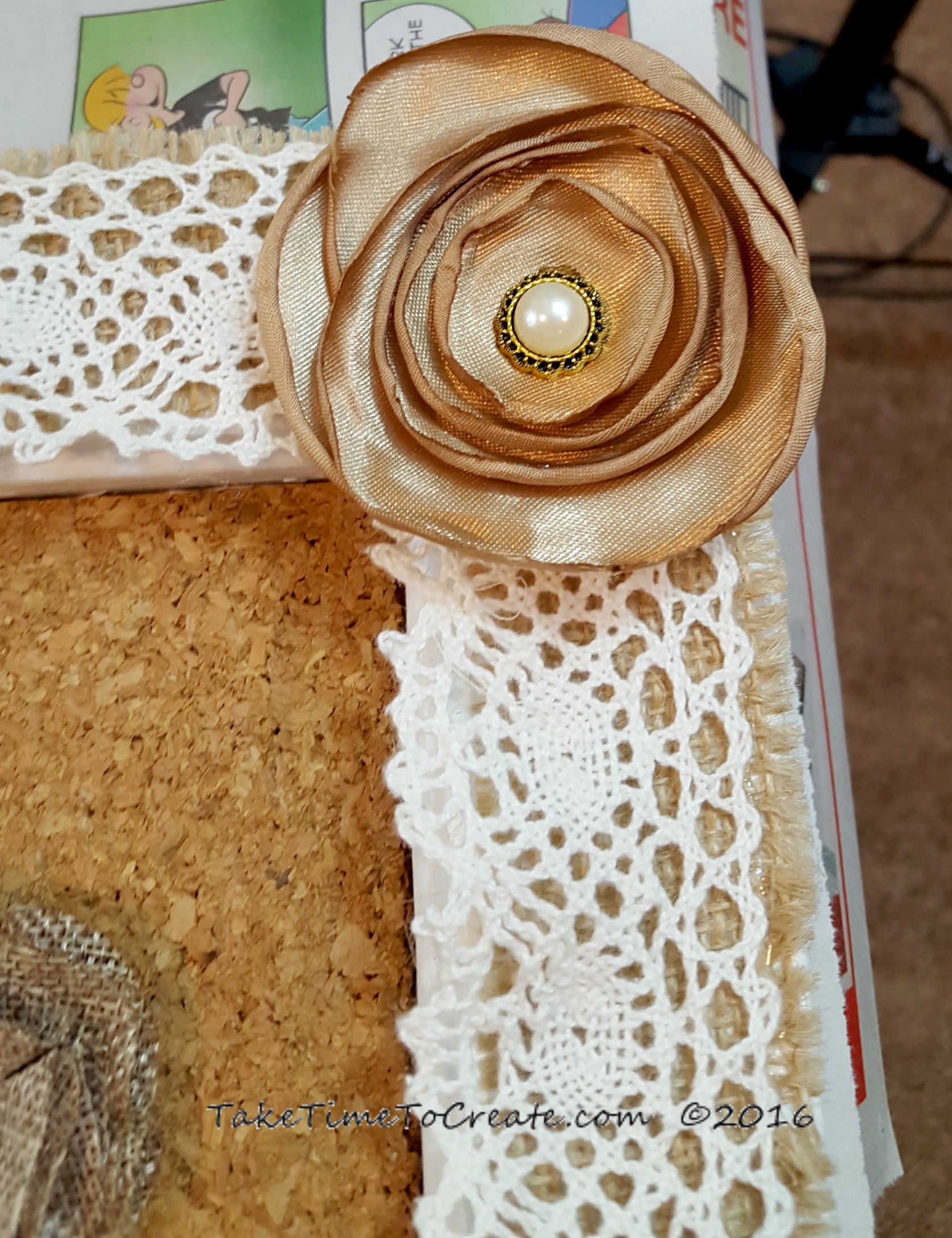 That looked good, but I felt like it was missing something, so I added a ribbon on top and flowers in the corners.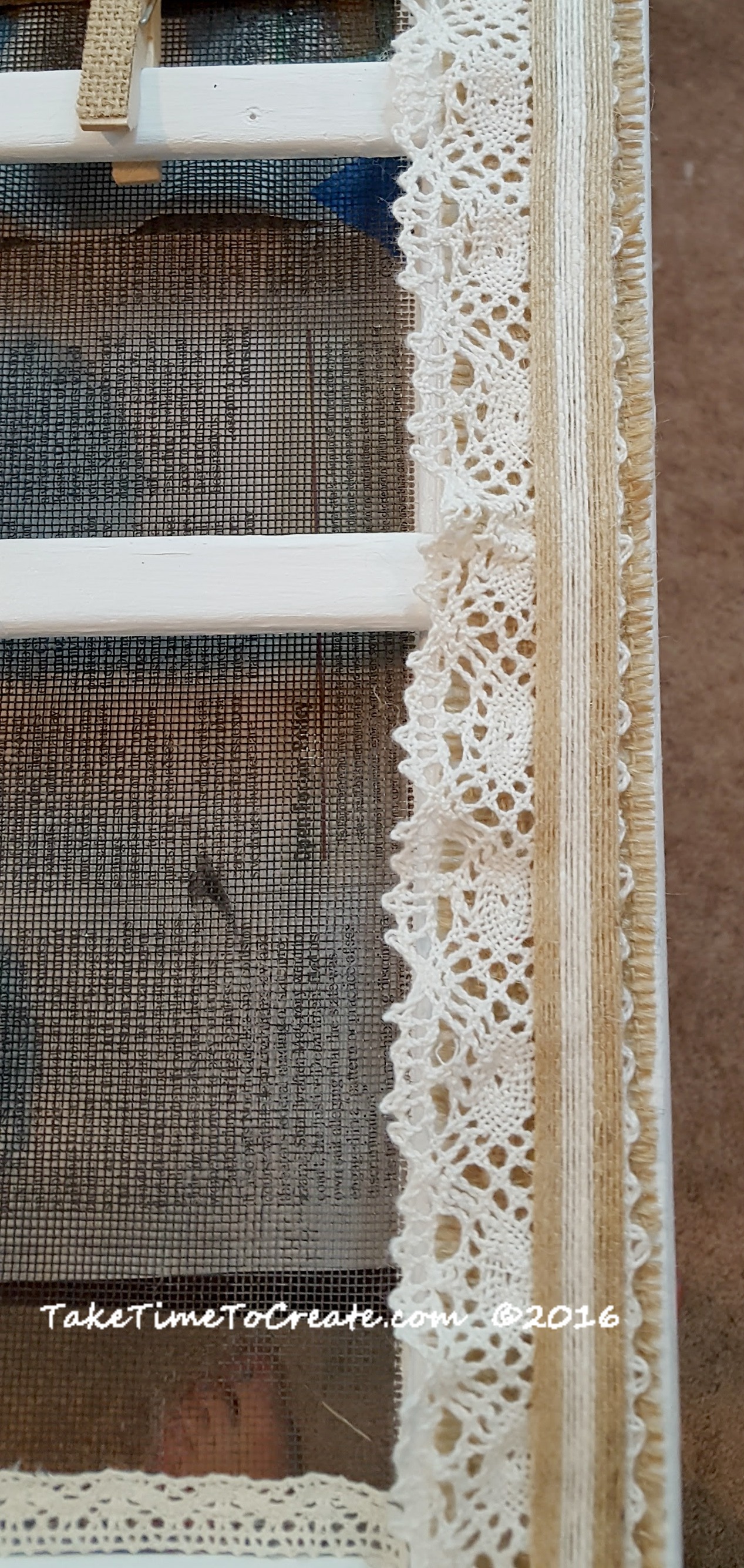 Then I added ribbon to the bottom of the screen and to the bottom of the window. Once that was done it was time to add the flower decorations.
~ For the flowers add a magnet the back of some and tack to the others. For the clothes pins I just added ribbon to a plain clothes pin I got from the dollar store.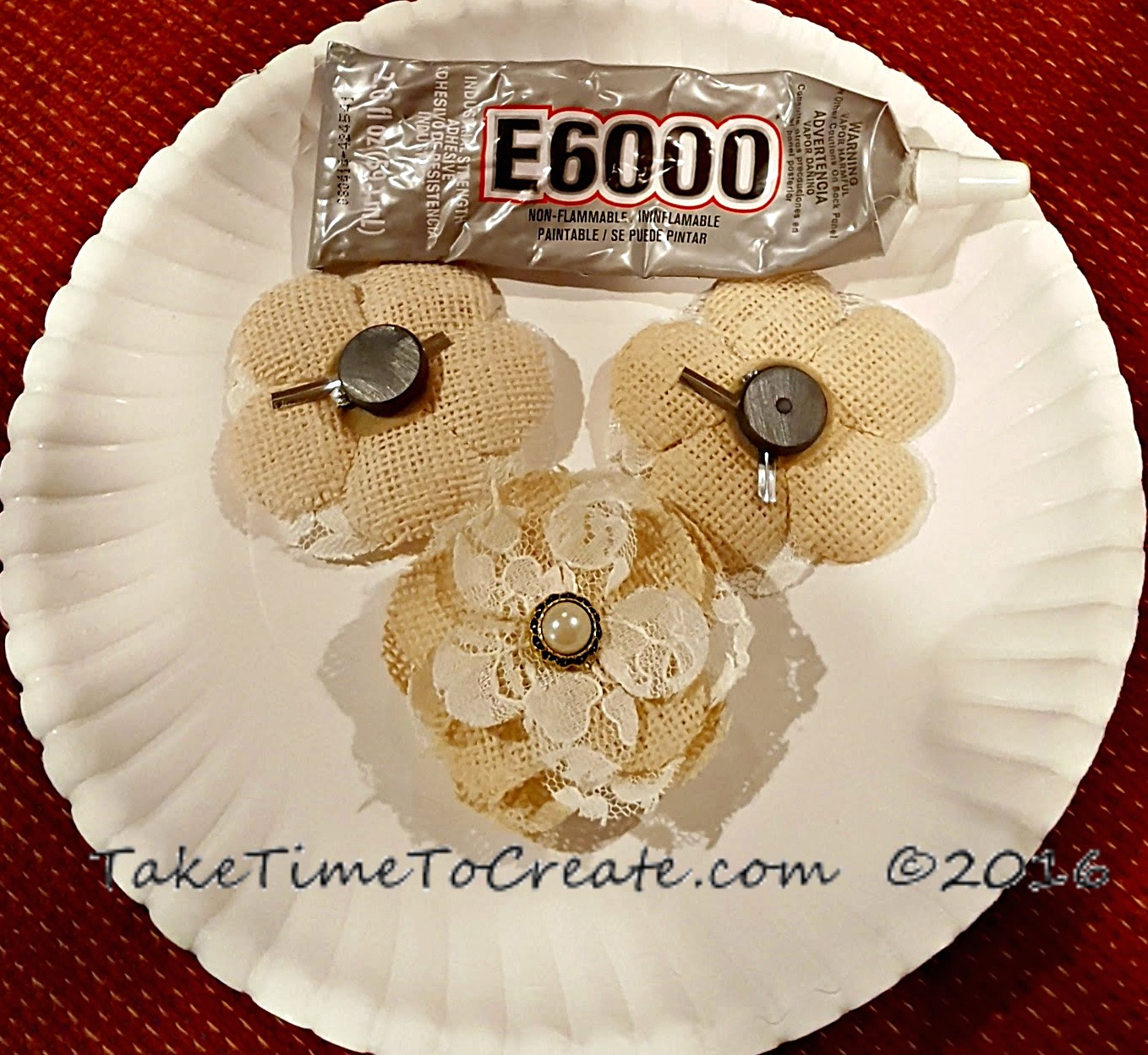 And that is it. This is a very fun project that is easy to do and I loved using what I had on hand. I can't wait for the auction and hopefully they will make a lot of money for their cause!