Hello Everyone!
I have really been enjoying watercolors! This art journal was an experiment with a green galaxy rather than a pink or blue one. I really like the way it turned out!
Watercoloring is so freeing and expressive! I love that you can do so much with a watercolor and you can create some really cool textures and images with watercolors.
For this galaxy I wanted to use some yellows and greens and dark grays to create this galaxy. That bright yellow in the center is so fun and exactly what I was going for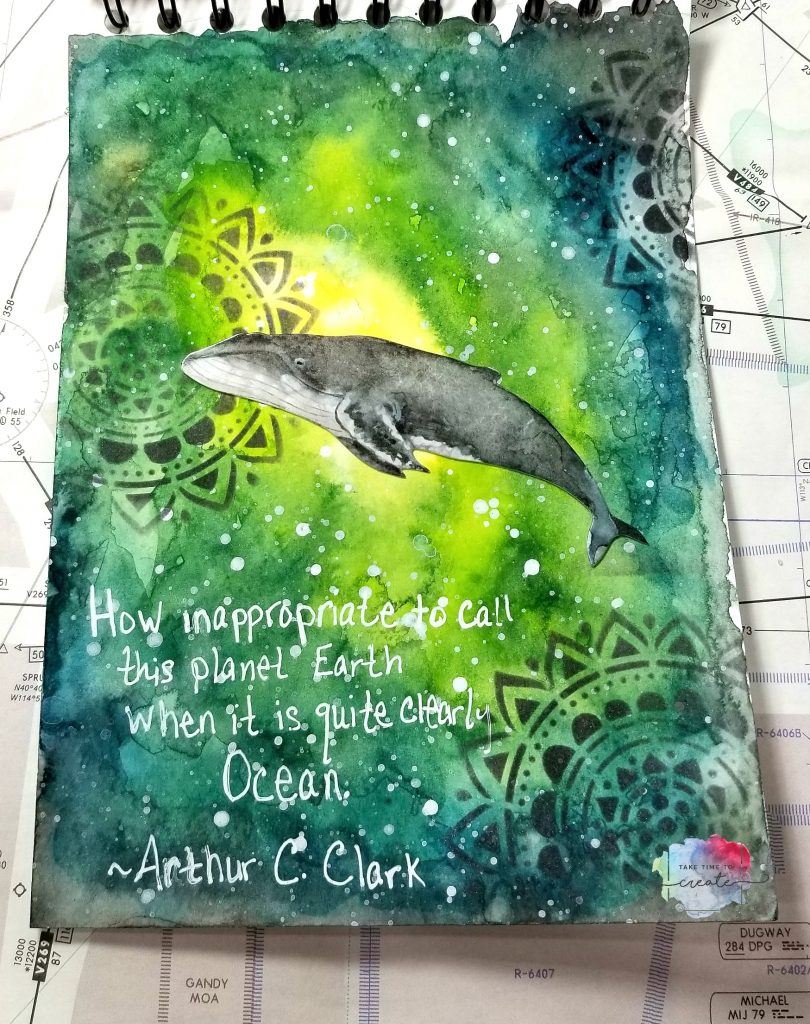 I don't have the skills to paint a whale, lol so I used this really cute whale I had in my stash, just the perfect touch for the journal page. I used a stencil from the Dollar Tree to create a mandala effect and i think it ties it all together
The last piece to the journal page was for me to add a quote. My handwriting is not the best, lol, but I really thought this quote was perfect for the page.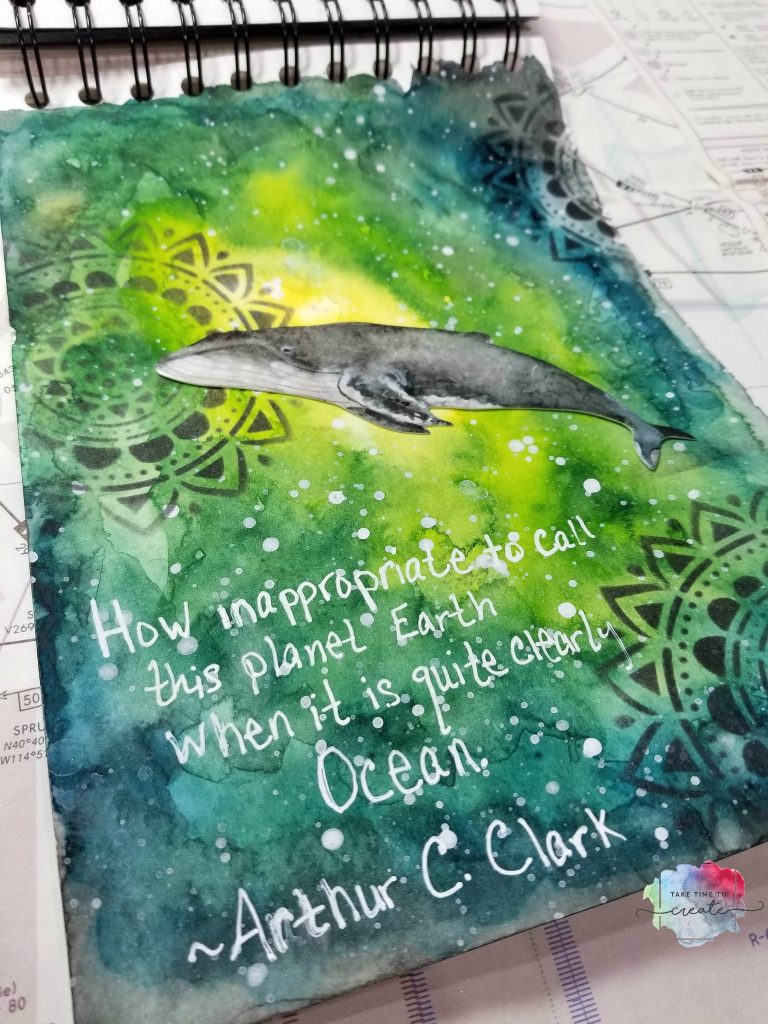 I really love how this all came together! Art journaling is becoming one of my favorite activities, I love that is is the perfect place to play and experiment with new techniques and ideas!
Affiliate Links
The post Watercolor Green Galaxy Art Journal Page appeared first on Take Time To Create.