Hello Everyone!
I just started on my Brooklyn Art Library Sketchbook Project Vol 15 journal. Whew that was quite a sentence, lol. For this version I am going to do collages and just let my imagination flow. 
I will film and document each of the pages I create and take you along on my journey. 
I started with the dinosaur and created the page around him. By digging through my collage pieces I was able to find the elements that complemented the dinosaur perfectly.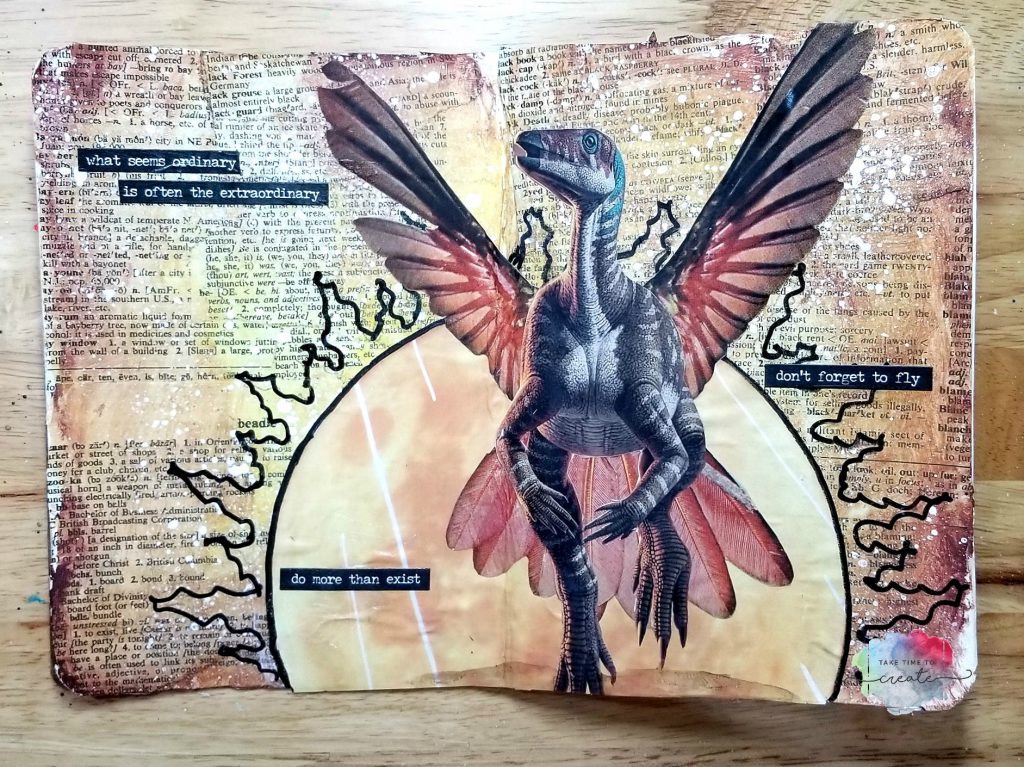 I decided to doodle around the sun to create some more dimension and interest to the page.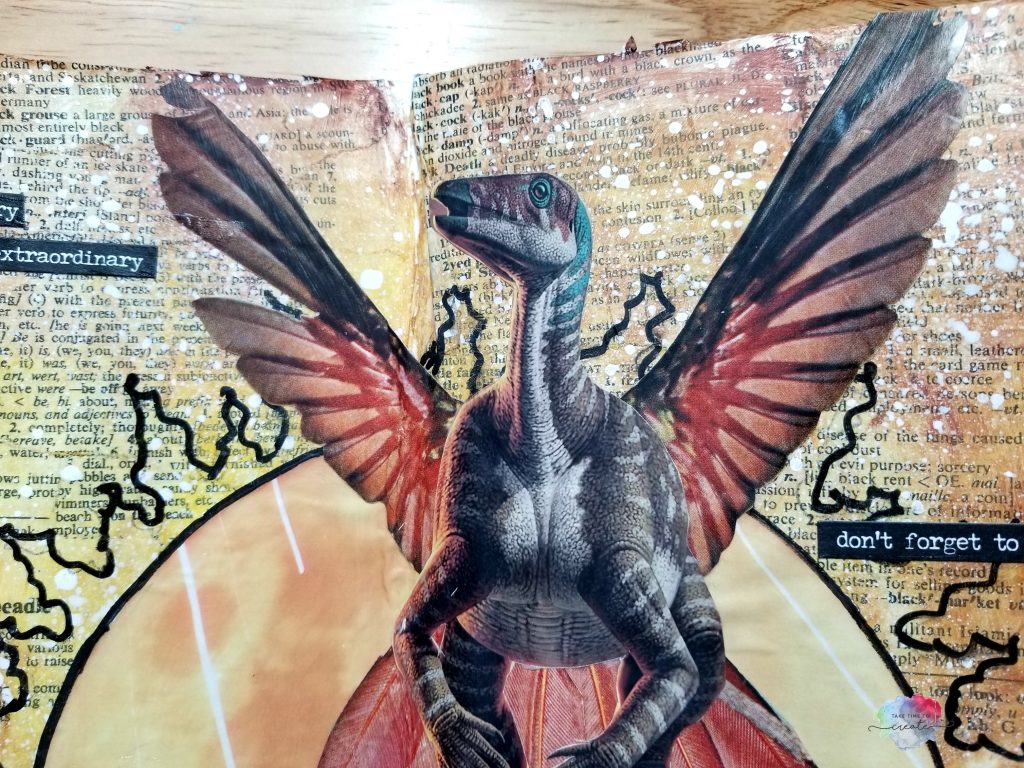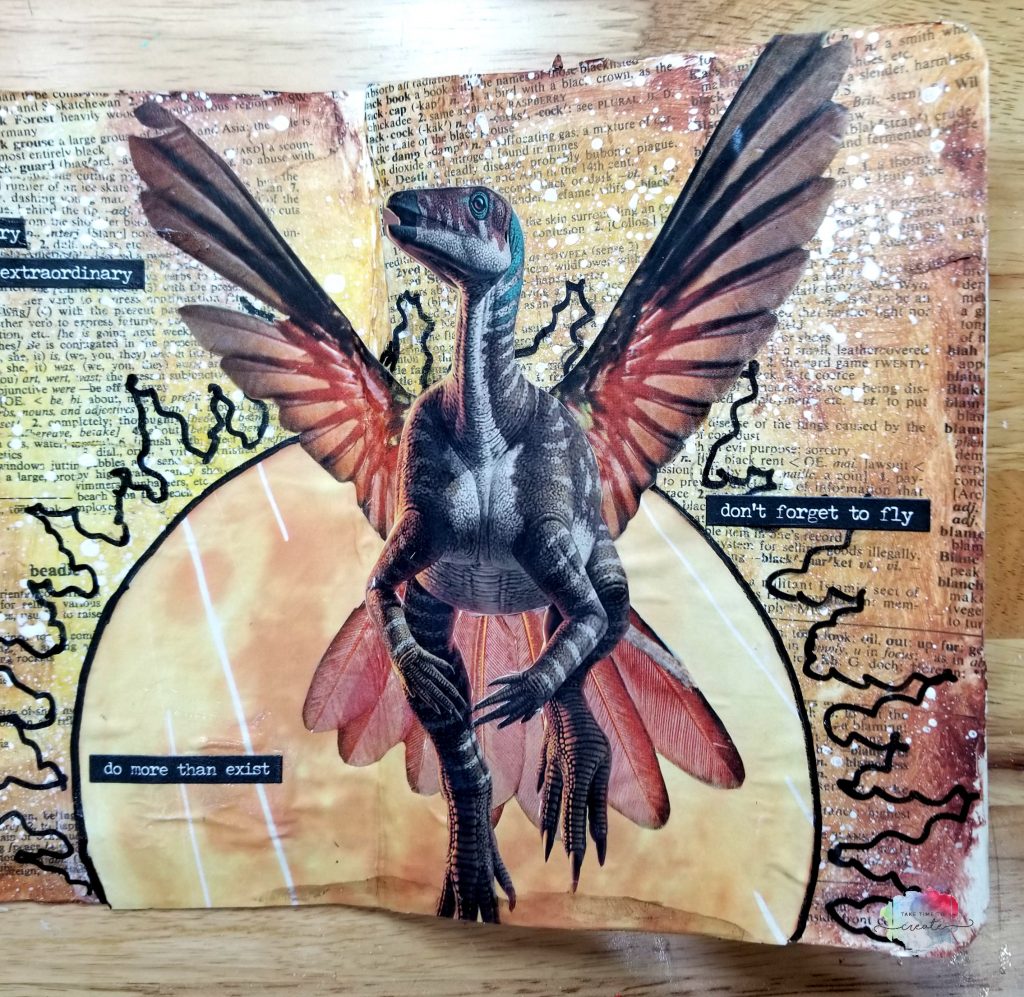 This was a fun collage to create and I am excited to create more for this book. 
This project is open to everyone, so if you would like to particpate you can find more information here: https://www.brooklynartlibrary.com/
Are you going to join in the fun?
Affiliate Links:
Gloss Gel https://amzn.to/2uK7sVF
Faber Castell Pitt pen brush https://amzn.to/2WQO45H
Prima Marketing Oil Pastels https://amzn.to/2uKm6fN
Small Talk Tim Holtz https://amzn.to/2HWXitx
Clear Gesso https://amzn.to/2G3tt8J
Brayer https://amzn.to/2G3tJEJ
Dylusion Paint- Brown https://amzn.to/2YQsMa7
Dylusions Paint- Yellow https://amzn.to/2CW7Sgr
Dylusions Paint- White- https://amzn.to/2HYfEug
The post Dinosaur Bird Collage Art appeared first on Take Time To Create.