Hello Everyone!
I am trying something new, and that is doing the art challenge for Oddball Art Co! I am in love with her designs! I just found her (I know, I am behind the times, lol) but now that I found her I want all the digi stamps, lol
I was inspired by the theme, which is "Life Size Leprechauns and Unlucky Clovers."
I found this fantastic cat on her website I knew that the cat should be on a rock in a field of clovers.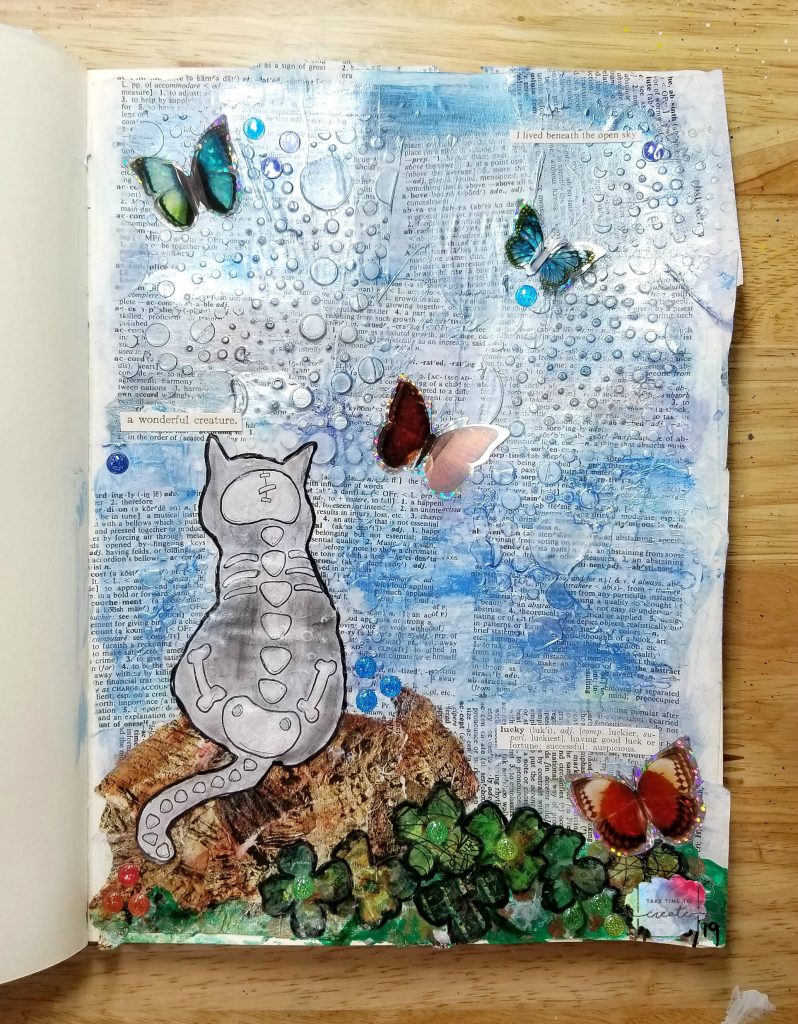 I used college elements for the rock and the four leaf clovers. I used dictionary pages for the background with distress ink, paint, and stencil.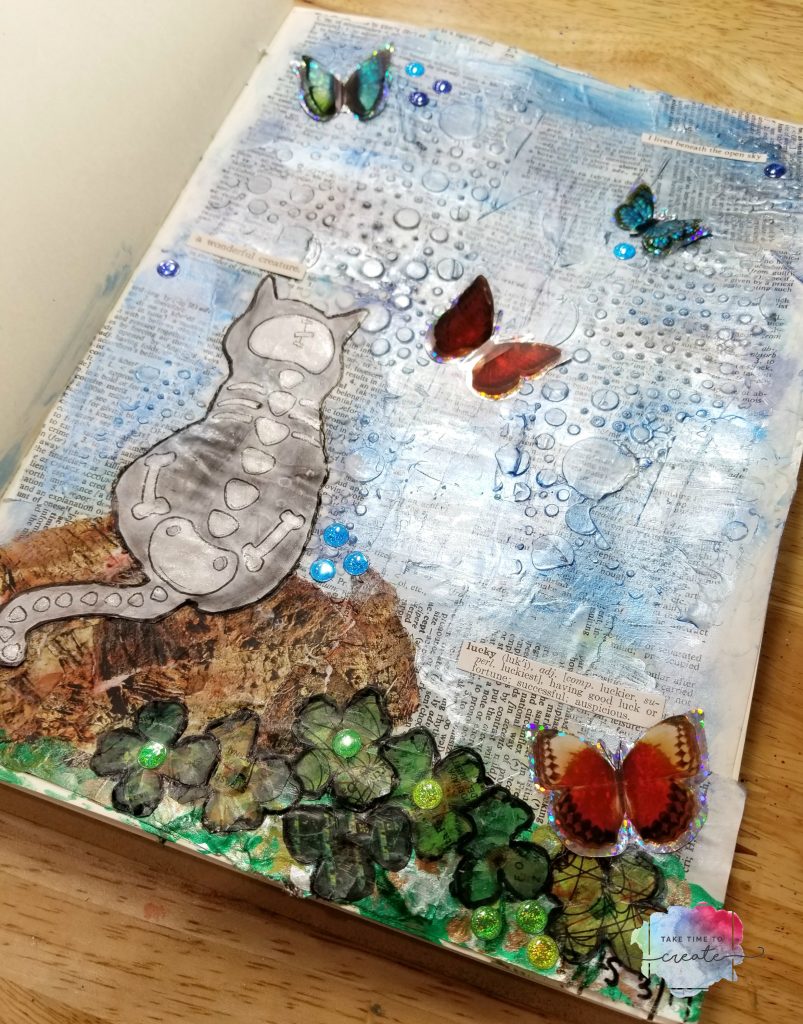 By adding butterflies and dots and quotes to the page I was able to add a lot more interest. I am really loving challenges, I think it allows me to grow as an artist and expand my abilities.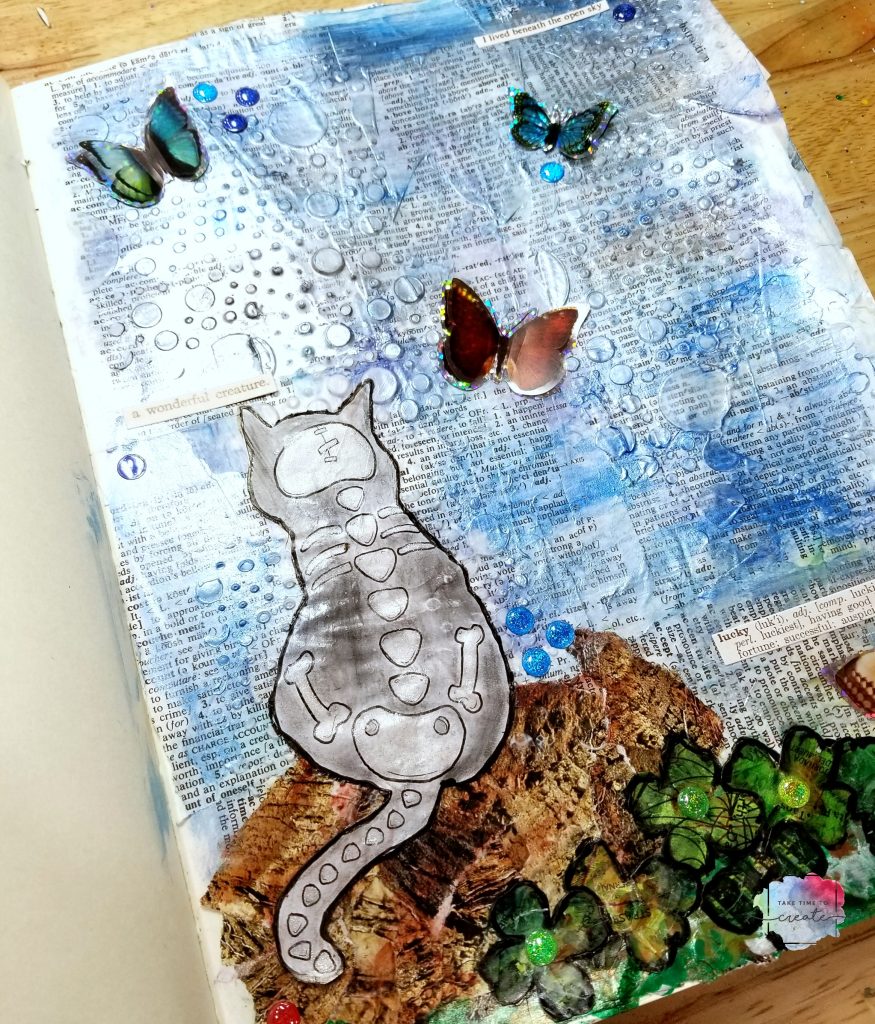 This was such a fun challenge, and I can't wait for next month's challenge.
If you would like to participate you can find all the info here:
What art challenges have you participated in?
Affiliate links to products used:
Finnabair silicone brush

https://amzn.to/2CrzgSY

Wink of Stella

https://amzn.to/2Tho9Sn

Heart Nuvo Markers

https://amzn.to/2YarplZ

Prismacolor Pencils

https://amzn.to/2Tk9G86

Faber Castel Brush pen

https://amzn.to/2Y9f0Pf

Tim Holtz Clippings Stickers

https://amzn.to/2Odku76

Mowed Lawn Distress Ink

https://amzn.to/2FkPzSy

Salty Ocean Distress Ink

https://amzn.to/2FdjnQN

Chipped Sapphire Distress Ink

https://amzn.to/2CoJZO8

Blending tool

https://amzn.to/2TYDxaK

metallic paint

https://amzn.to/2Thvykr
The post Cat and Butterflies Art Journal Page appeared first on Take Time To Create.