DIY Chess Clock
A  DIY chess clock is a great gift to give your chess loving kid, or keep it for yourself, it will look great in any room.
Hello Everyone!
My son had his 16th birthday on Sat! Where did that time go? I am sure that all moms ask that same question, but it is so true. Time just goes too fast and when they hit 16 you know that they are almost grown.  *tears* He will always be my baby, even though he is taller than me. lol.
This year I wanted to make him a gift that he would really enjoy.  He loves to play chess! It is one of his favorite hobbies, so I thought a Chess Clock would be right up his alley.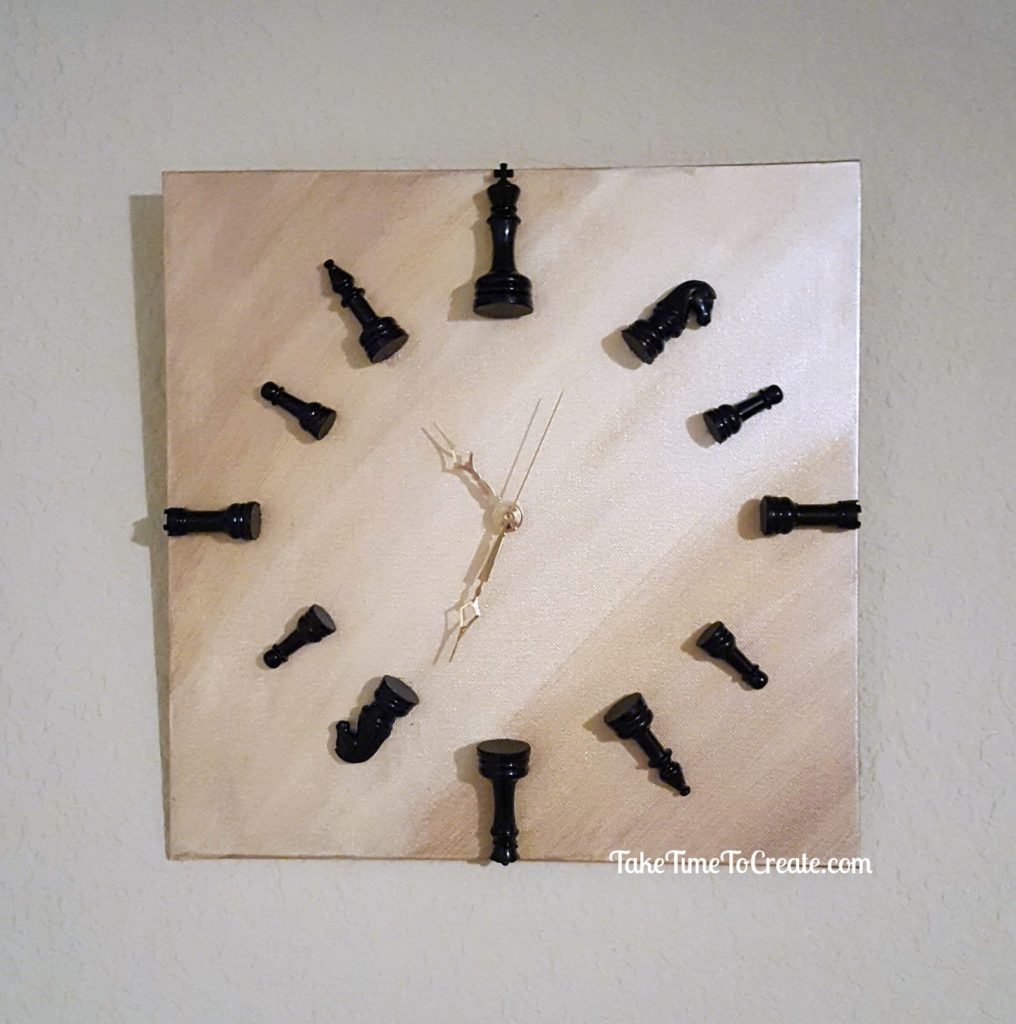 Materials
Chess pieces
canvas board, paint
clock kit
glue
Instructions:
First thing I did was paint the canvase board in a gradient, with it being lighter in the center. I used a few of the cheap acrylic colors from the craft store. My son tends to like things on the simpler side, so I didn't do my usual bling and mixed media. (he was grateful that I restrained, lol)
Once everything was dried add the clock kit to the center of the canvas.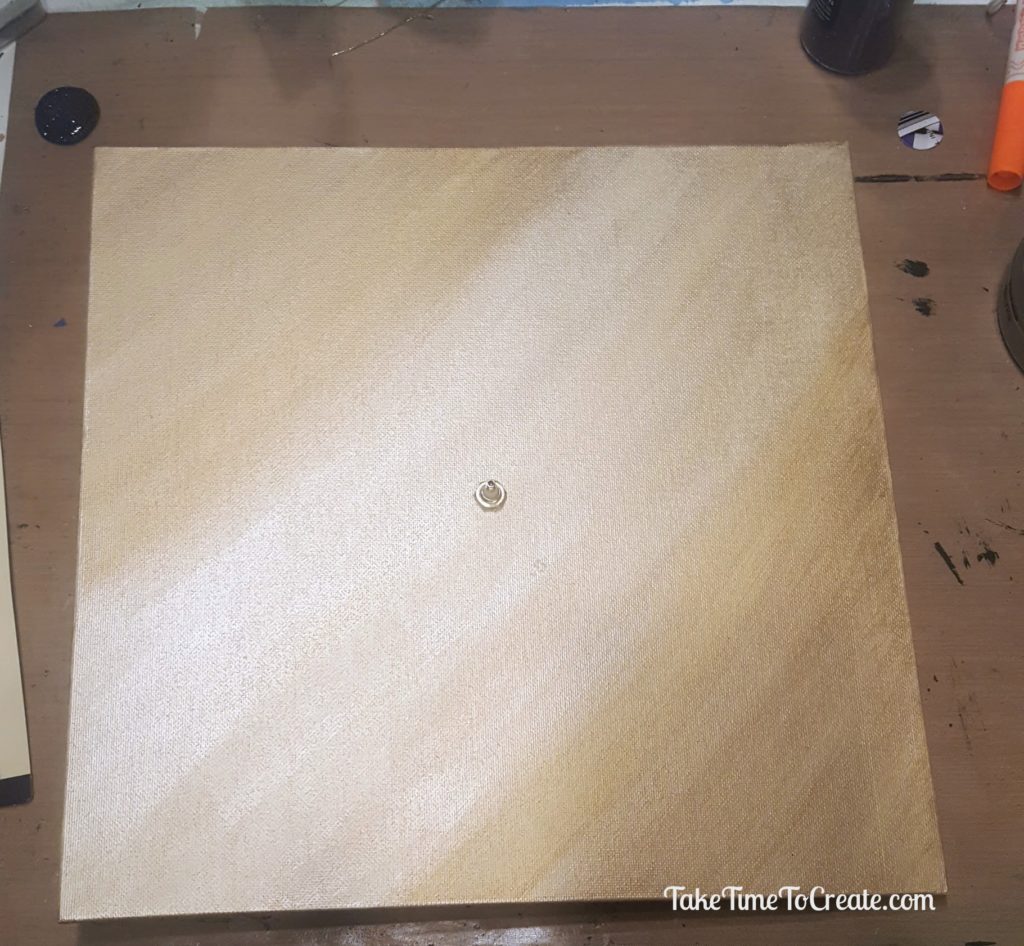 For the chess pieces I added a circle of paper to the whole in the bottom. The pieces I used were just random ones that I had, no I didn't steal any from my son, lol.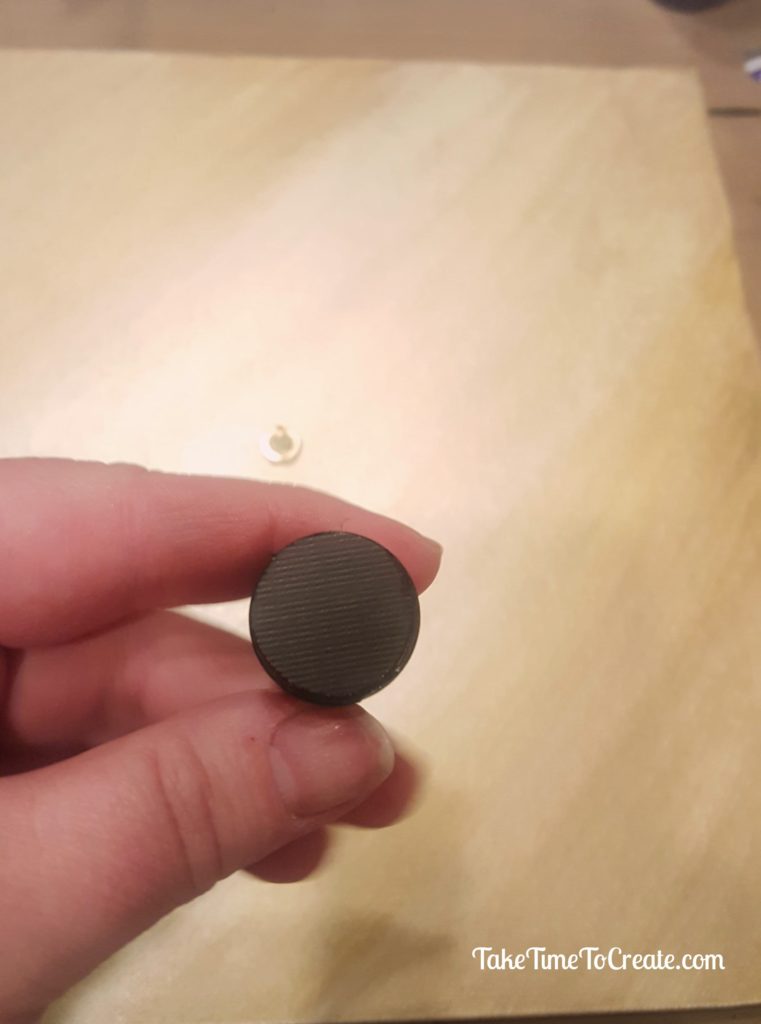 Then you glue the chess pieces to the canvas board. Try and do it in a circle. I did the best I could, but I think next time I will make a template to make it easier. But overall I think it looks great.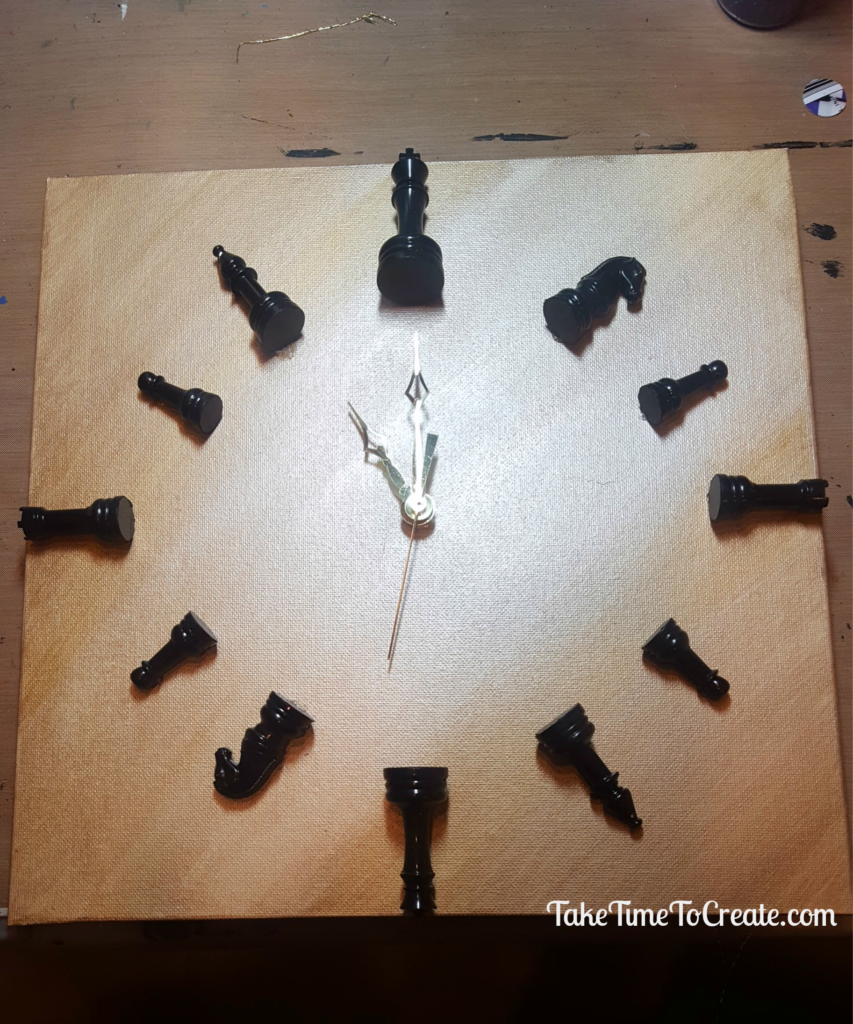 He loved it! I am glad that he enjoyed his gift! This would be cute with other game pieces like dominoes or checkers! Let your imagination go wild.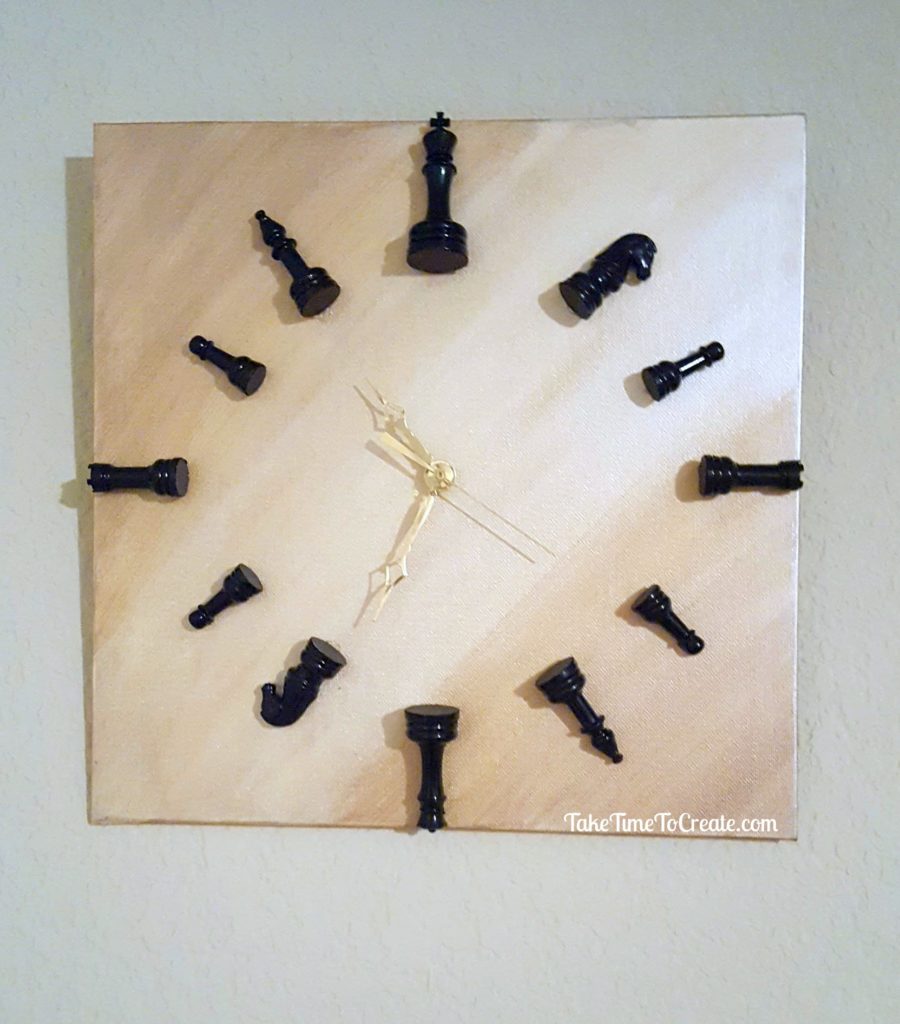 the post DIY Chess Clock appeared first on Take Time To Create.