Hello Everyone!
It is that time of year when all the junk mail comes to your house. I recycle what I can, but sometimes it is just too pretty to throw away. So I save it.
And that is were the problem comes in, I have a stack of junk mail that needs to be dealt with, so I turned a few pieces into art journals.
This is just the tutorial on how I created the art journal, if you want to see what I did to the inside let me know in the comments and I will show you the art (when I am finished with it, lol)
Here is the video tutorial:
So what you do is start with really great junk mail. I had one from Capital One and Tiffany's. Side note: I have only been to Tiffany's once and I bought the cheapest pair of earrings there about 10 years ago and I still get their mailers, lol. And their mailers are beautiful!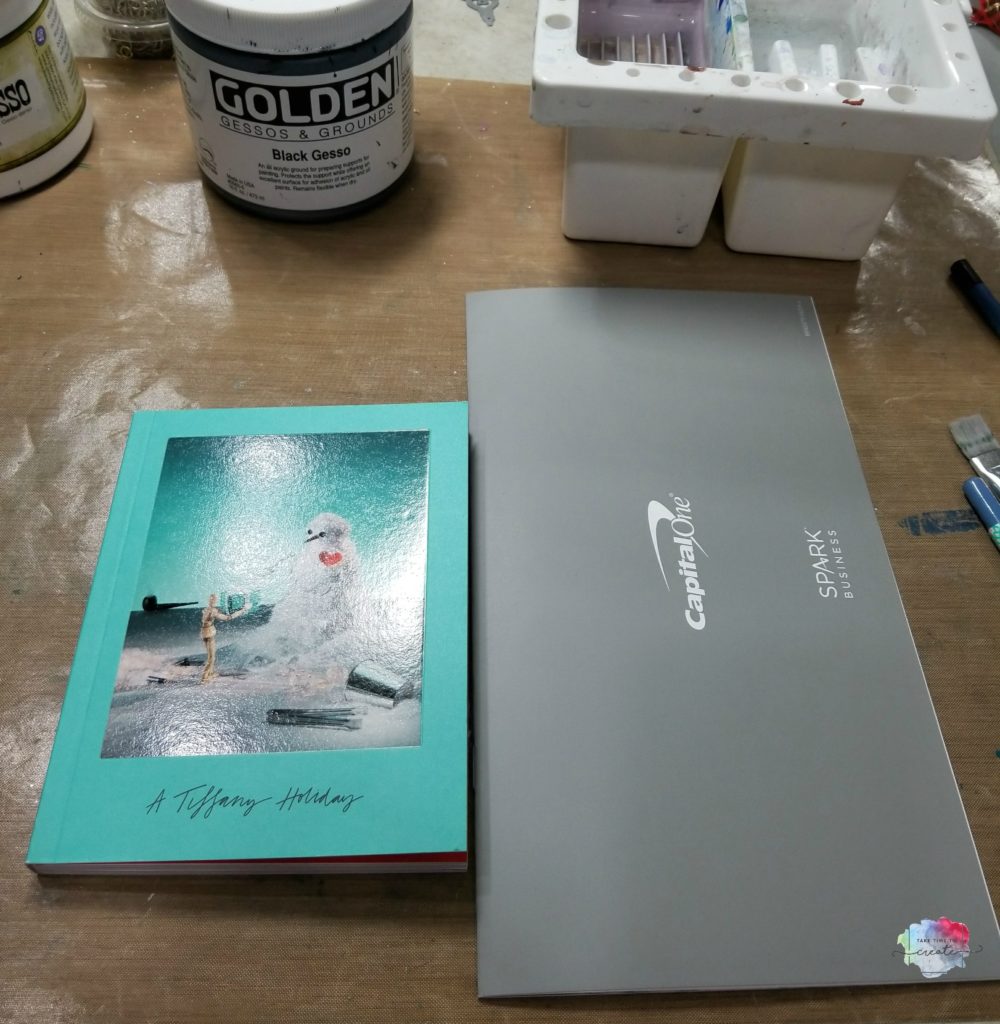 Once you decided on what you want to alter grab some gesso. I used white, black and clear. The black is fun so I can use some light colors, it breaks up the book. I also added clear gesso over some of the images, that way I keep the image but the page is prepped to take all sorts of mediums.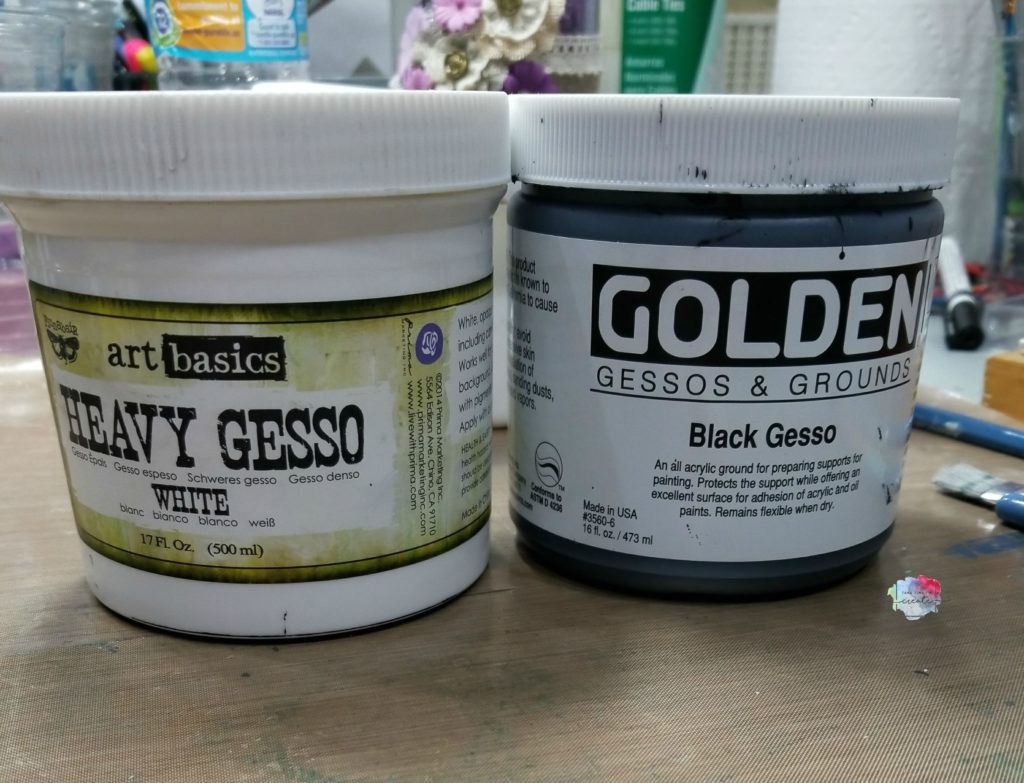 The cover of the Tiffany book is so pretty and festive! This will be my holiday 2017 art journal. When looking for junk mail to make into an art journal look for mailers that have slightly thicker paper. If it is too thin then the pages will buckle and it won't hold up.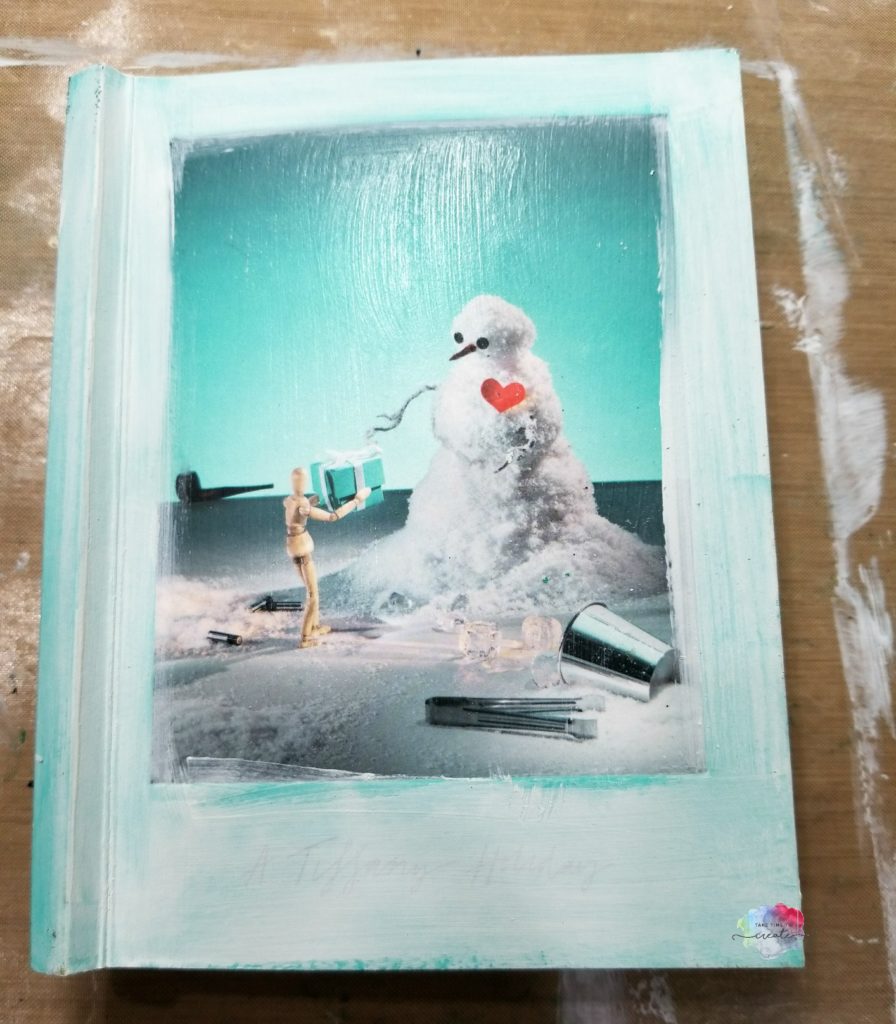 The white gesso didn't cover all the images completely, but that is ok, I will fill the page with other art and it won't get in the way. But if you want the image to be completely gone, the add a few layers.
I left some words uncovered, I thought they we fun and it will help me start the page.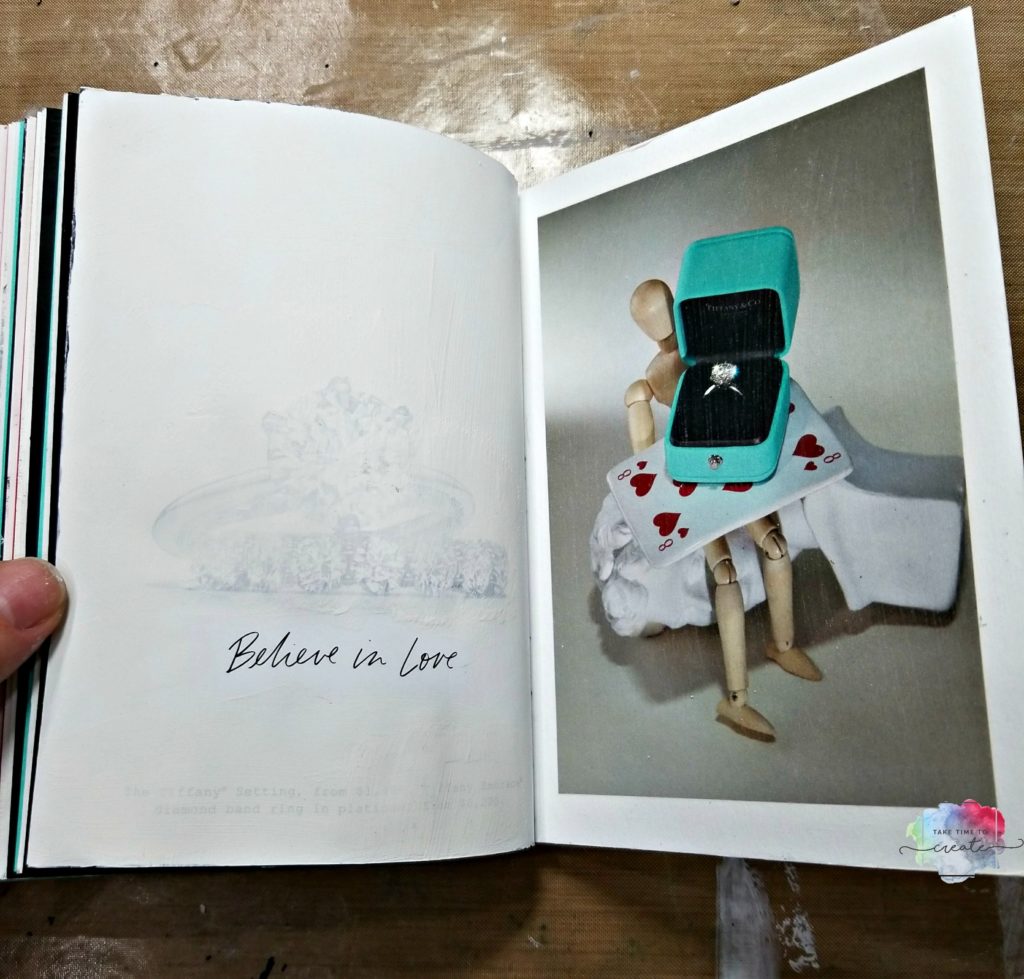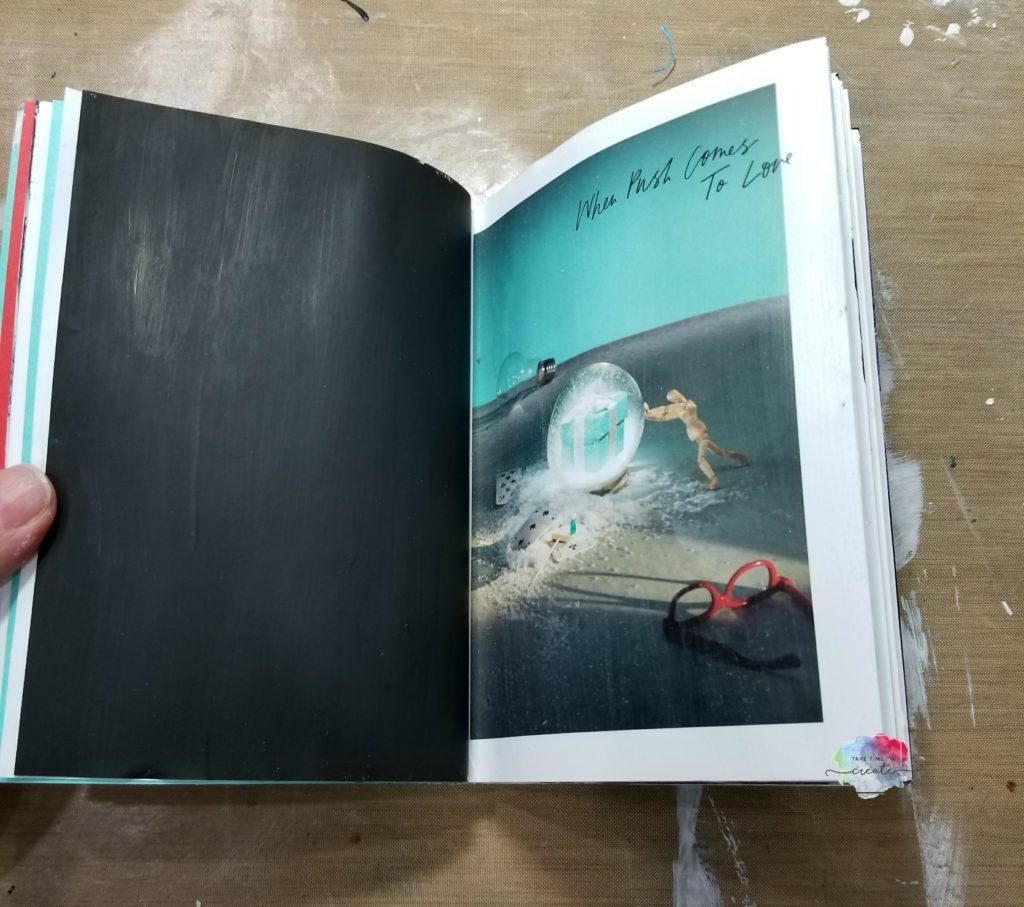 The Capital One mailer was a great size and it will be fun to do more landscape journal pages. I kept the images and some words, and it makes for a great starting point.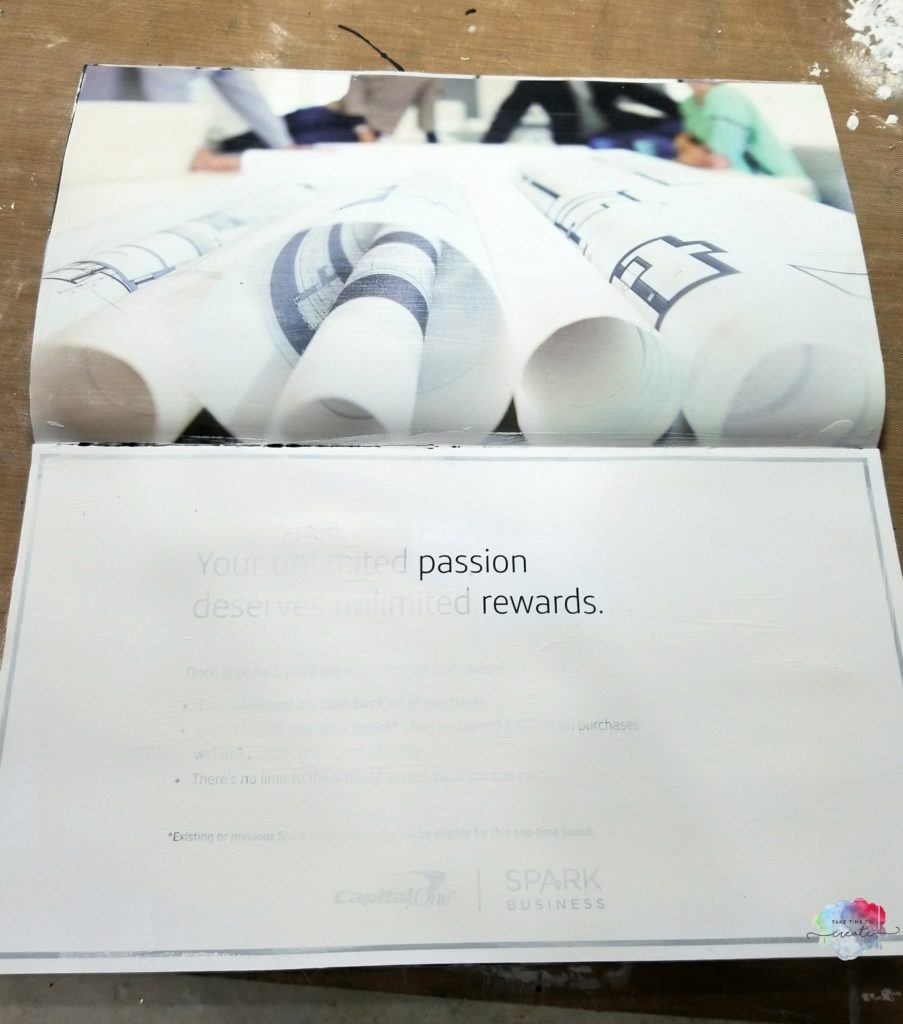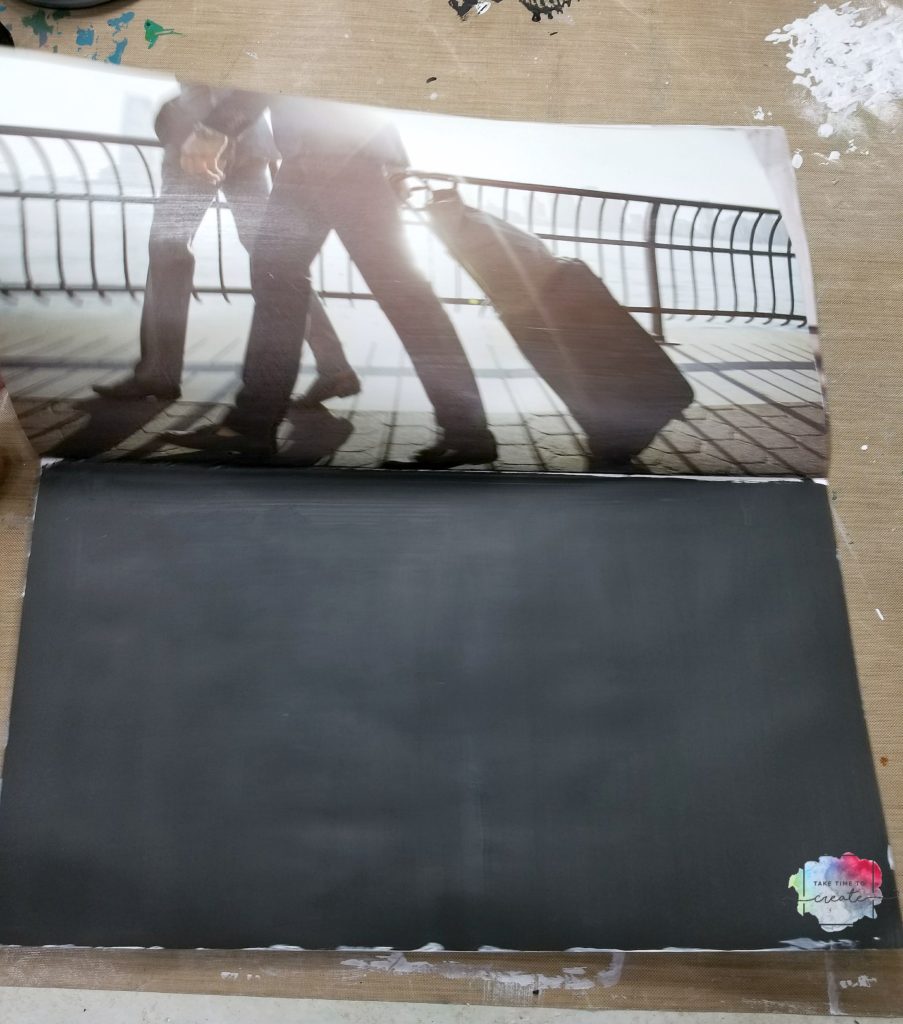 It was a lot of fun to prep my new art journals. What piece of junk mail do you have that is too beautiful to recycle? And did you just keep it or did you re purpose it?
The post Art Journal from Junk Mail appeared first on Take Time To Create.