Hello Everyone!
Are you getting excited for the holidays? I am! I am taking the next few weeks off from posting, it will be a much needed break to recharge my creative juices.
But before I take a break I wanted to share a winter theme art journal page with you.
I found these 2 really cute graphics. They are called the Dumpling Dynasty. I am not sure where they came from, but they are adorable. I am not even sure if they are winter themed or not, lol. I just loved the blues and thought it was perfect for my page.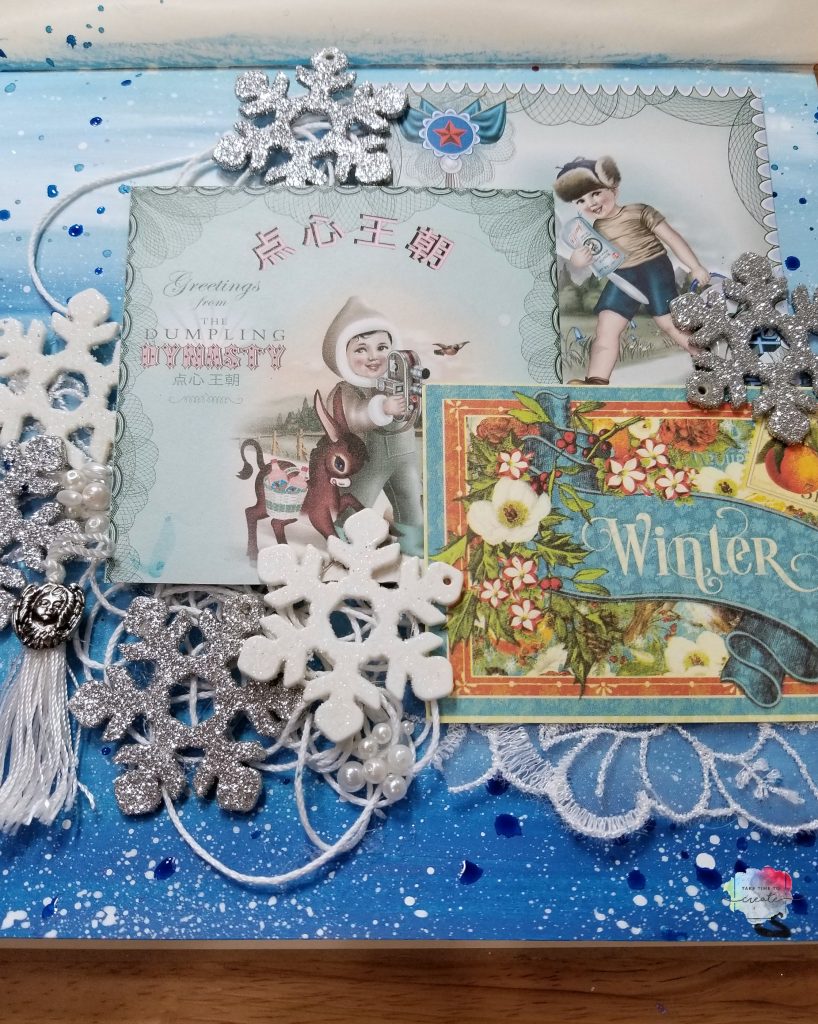 Since they were so cute, I thought they would be the focus of the page.
I added a Graphic 45 card as well to complement the Dumpling Dynasty kids.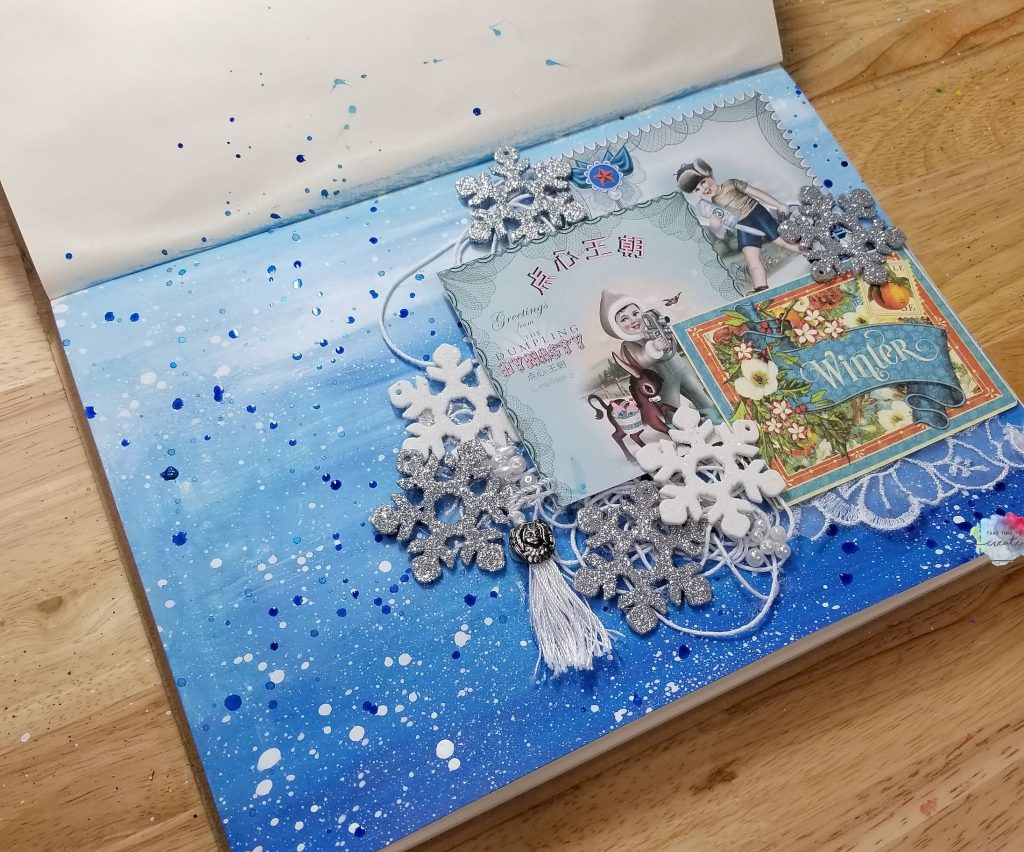 To fill out the page I added ribbon and snowflakes and string and a tassel. The background was painted with blue and white acrylic paint to create the ombre effect.
Add white and blue splatters to get a pretty snow effect and your page is done!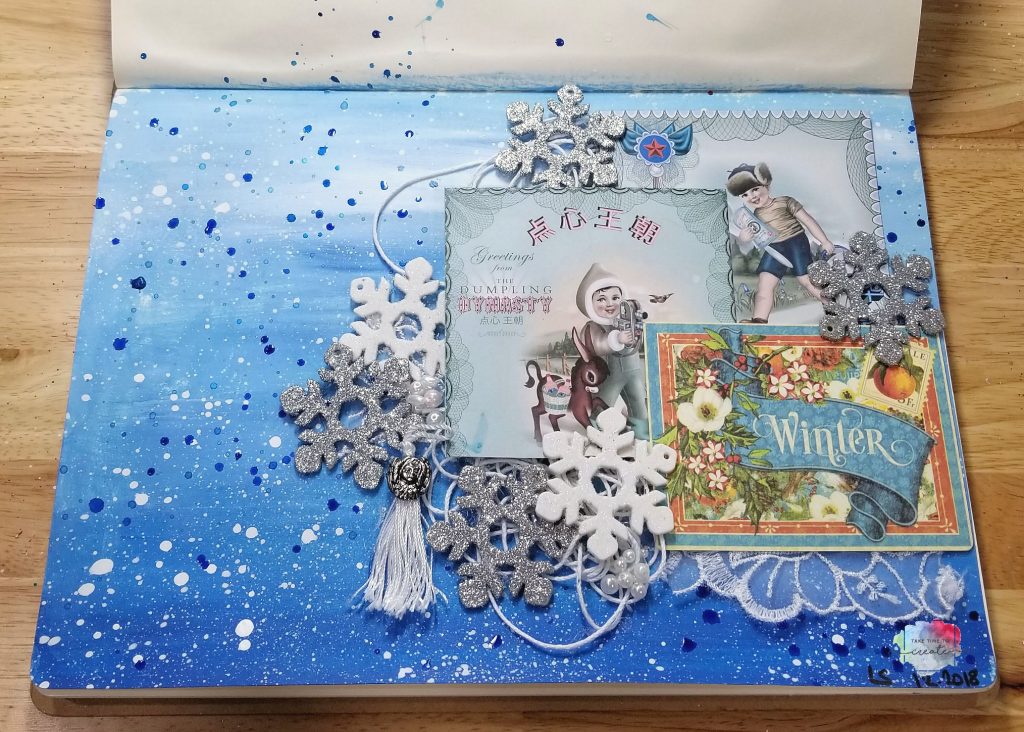 I really enjoyed creating this page! The blues and whites look so wintery.
I will see you after the break! Keep on creating!
Affiliate links:
The post Winter Theme Art Journal Page appeared first on Take Time To Create.
0