Hello Everyone!
I just love the summer! Bright colors, warm weather, and sunshine! So when I saw the Bo Bunny Summer Mood Collections I knew I had to  make some summer greeting cards!
This post is sponsored by Scrapbookcollections.com, a one stop shop for an entire Scrapbook Collection! Perfect way to get everything you need all in one place.
Recently I have become pen pals with my sisters and I really like to make handmade cards to send them. Writing each other has helped us learn more about each other as adults and I have really been enjoying it!
You can create both of these cards with everything in the kit, you will just need to add a blank card, and adhesive.
This first card I used the bright yellow paper for the background then added the pretty circle cut out in the middle.
I added accents and rhinestones to jazz it up and the flower in the middle is raised just a little bit with foam tape. You don't want to add too many embellishments if the card is going through the mail, you don't want it to arrive damaged.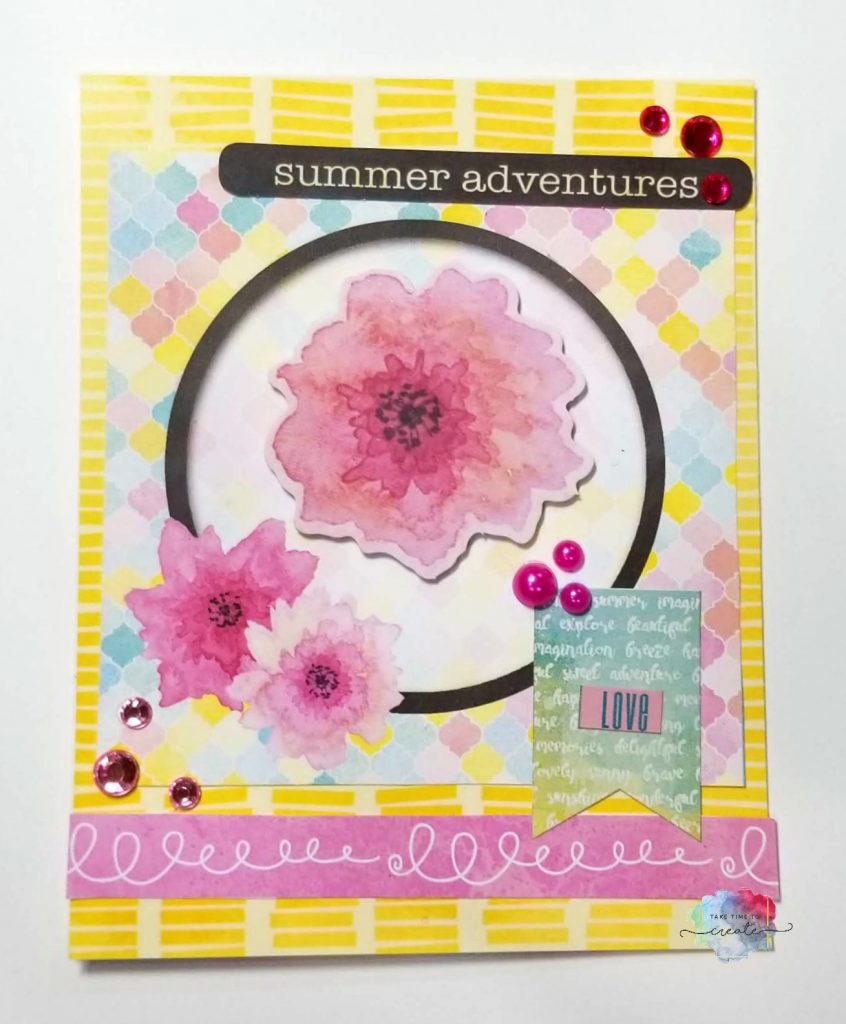 This second card is not featured in the video, it is a bonus for my blog readers.
I took 2 different paper backgrounds and layered them together, then I added the typewriter from the Noteworthy pack. Then I added the flower to the corner. This is a perfect card to send to friends or family for almost any occasion.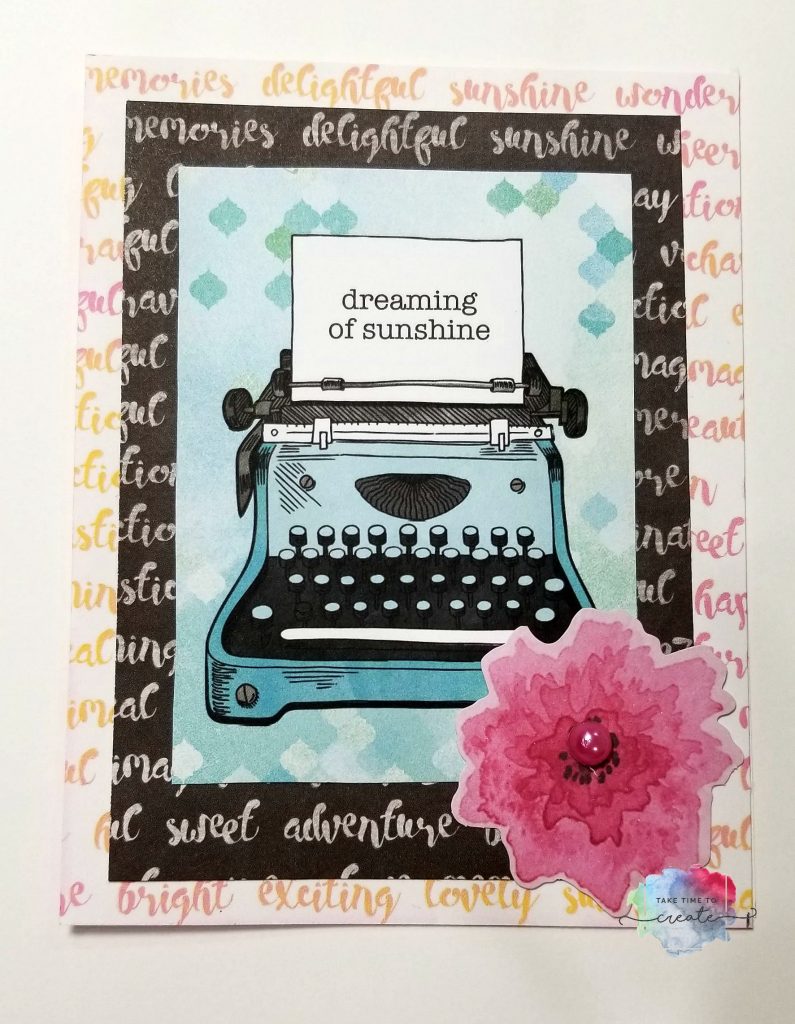 I think both cards turned out really cute and I am excited to send them to my sisters. And I am excited to create even more creations from this adorable scrapbook kit!
Use the code taketimesummer for a discount at Scrapbookcollections.com!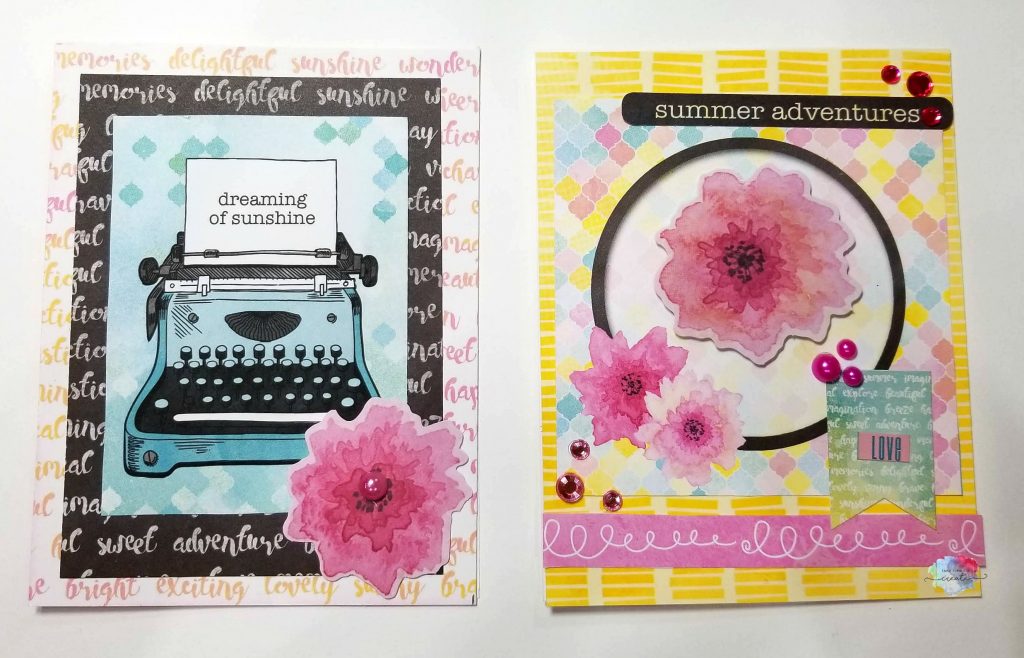 The post Summer Greeting Cards appeared first on Take Time to Create.
0