Hello Everyone
I have another product review for you today.
This time I am taking a look at the new Finnabair Art Alchemy Metallique Paints from Prima Marketing
Ever since I tried the Finnabair Sparks Paint I have been anxious to try the new Metallique Paints.
You can see my Sparks review here: Sparks Review Video, Or you can read my review here: Sparks Review Blog Post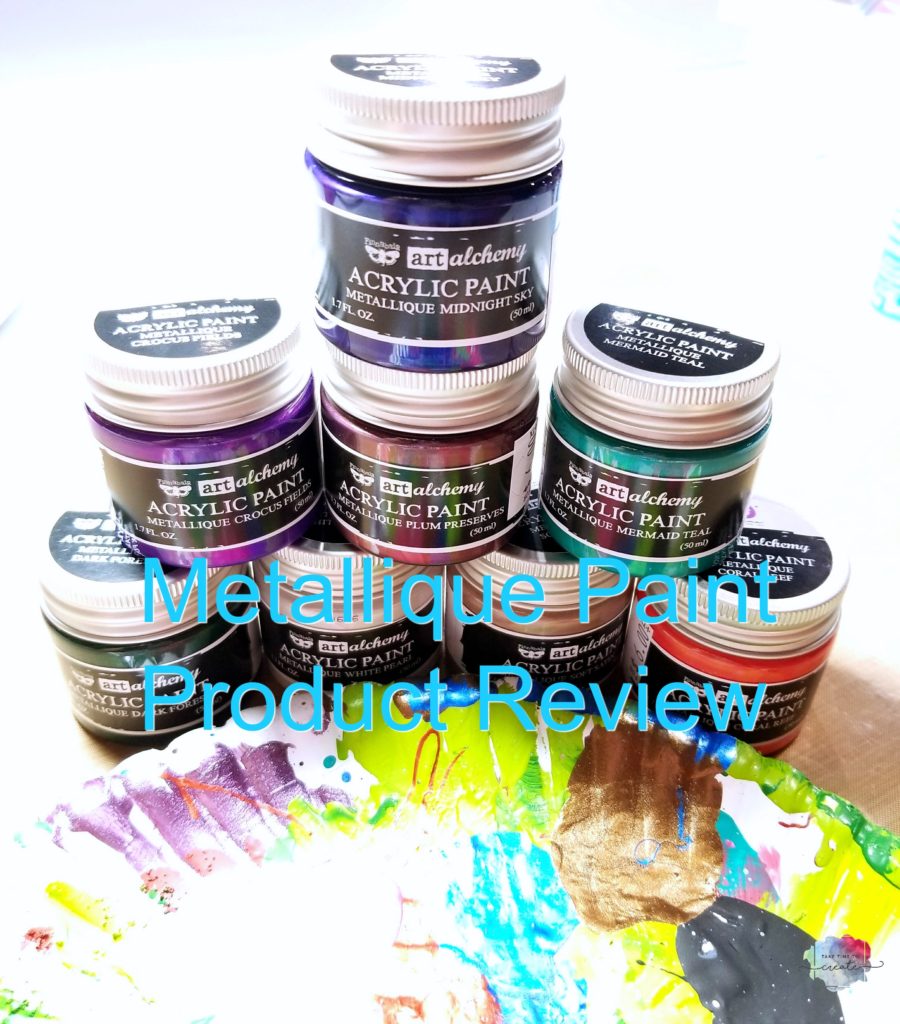 These paints are just a great as the Sparks and and really live up to the name Metallic. They are beautiful colors with a great sheen to them.
Like the Sparks, they are a thinner consistency which is nice to highlighting things and it makes it easy to mix with other mediums.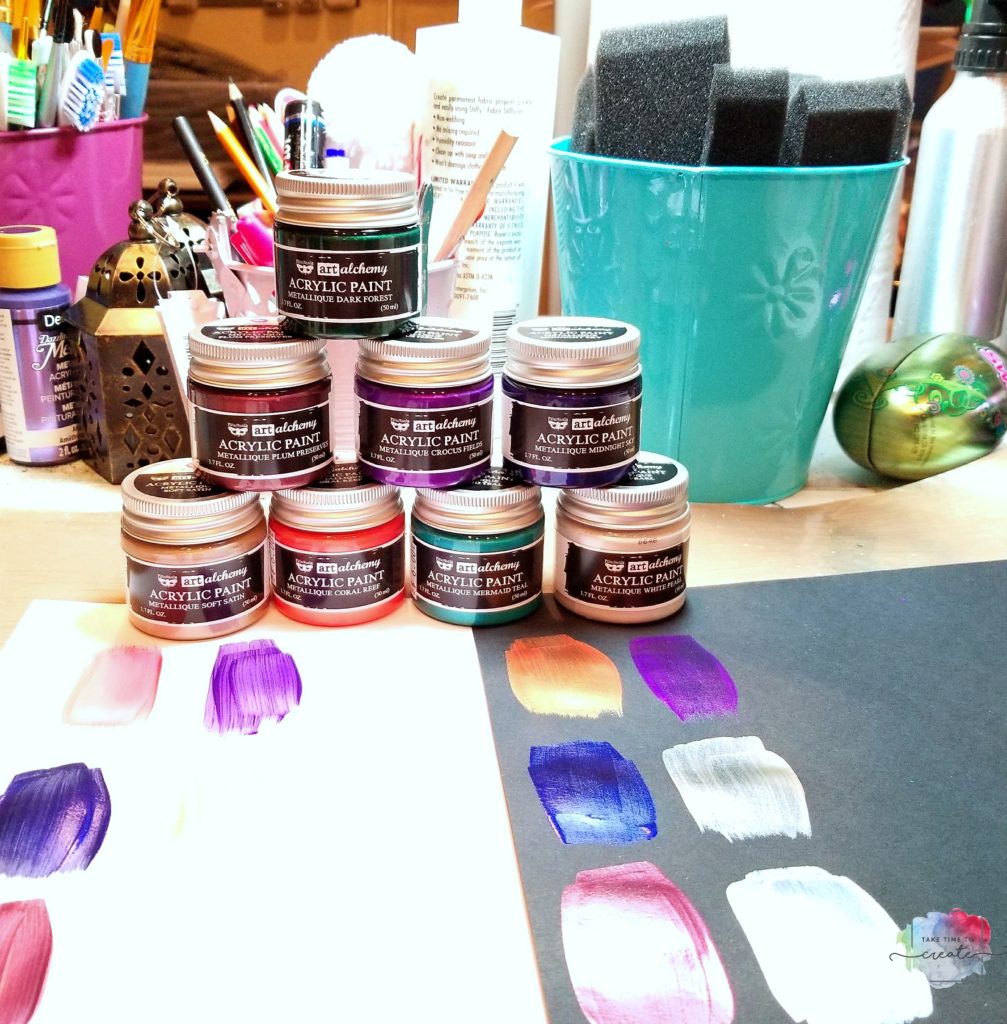 Paints from the craft store are a thicker consistency, but both kinds have a nice metallic finish to them. I did compare the Finnabair paints to craft store paints and they all worked great. The Finnabair ones might have a little more shine to them, but they are all good choices. I think it comes down to consistency and what you are going to  use them for.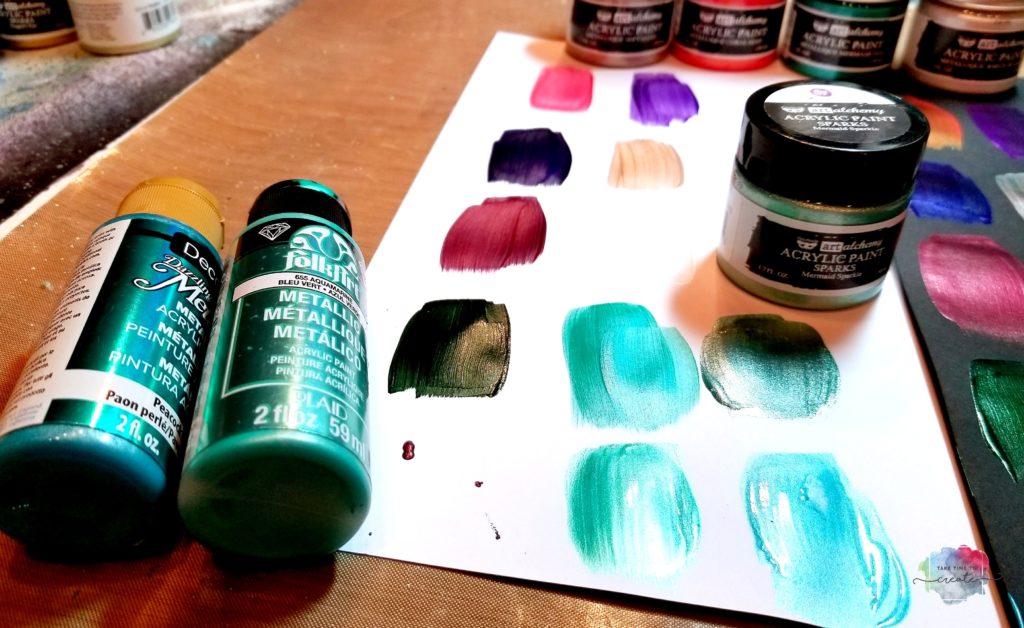 Overall I am happy with my purchase, I am glad to have even more metallic paints in my stash. I seem to always go for the metallic and these are perfect.
The post Product Review Finnabair Art Alchemy Metallique Paints appeared first on Take Time To Create.
All opinions are my own, I paid for these with my own money and this is not sponsored.
0