Hello Everyone!
This post contains affiliate links.
Today I have another Restoration Hardware Inspired project!
As many of you know, I love RH, they have amazing home decor items! I did a chandelier inspired project a few years ago, you can find that here: Chandelier
I found these beautiful metallic boxes on the RH website. I love the wood and the beautiful gem on top. But the price is a little out of my reach right now.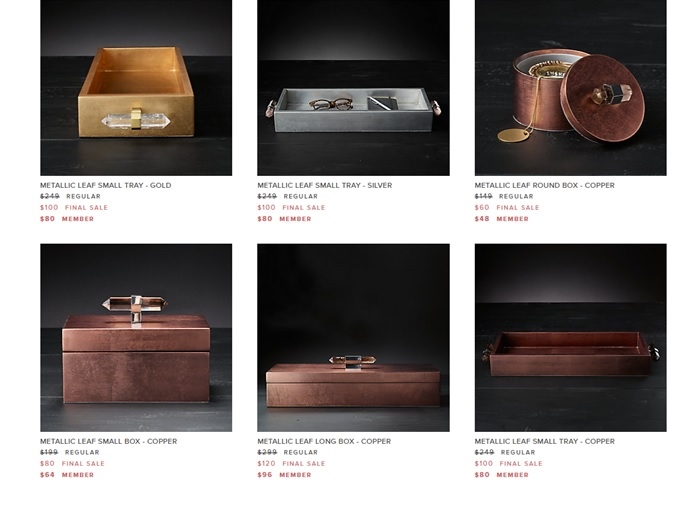 But it is easy to make one! My is not exactly the same… but that is all part of the fun in doing an inspired project.
Materials:
Box. I used a wooden cigar box, but any wooden box will do. The cardboard cigar box probably won't work as well, but if that is all you have then just paint the printing with white paint first then it should work ok.
Metallic paint. I used the Folk Art paint I had in my stash, but use what you have
Gem. I had this giant plastic gem that worked great. Of course I got my box and gem from Who Gives A Scrap, lol.
Glue. Use a glue that will work on wood and plastic, I used Loctite glue.
Instructions: 
Pick your color and paint 2 coats on the box. I used a gold and a copper paint that looked really cool. If you want to make it look more like the RH box you can sand it first and use a wood filler it you want to cover up the writing.  I wanted the rustic finish with the metallic and gems, a little contrast that I like.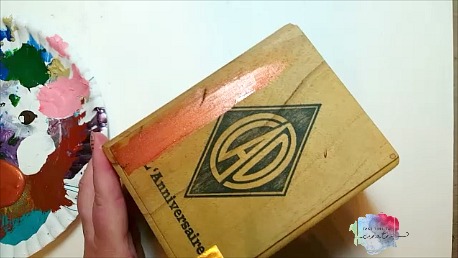 Once the outside and inside are completely dry then glue your gem on with your glue. I liked the gem on the top, but you can place it anywhere that looks good.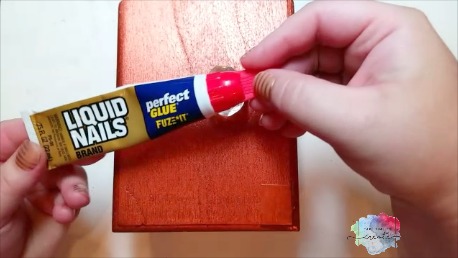 Once the glue has dried overnight you can add a spray sealer if you want. I wanted to protect the paint so I did add a gloss spray sealer.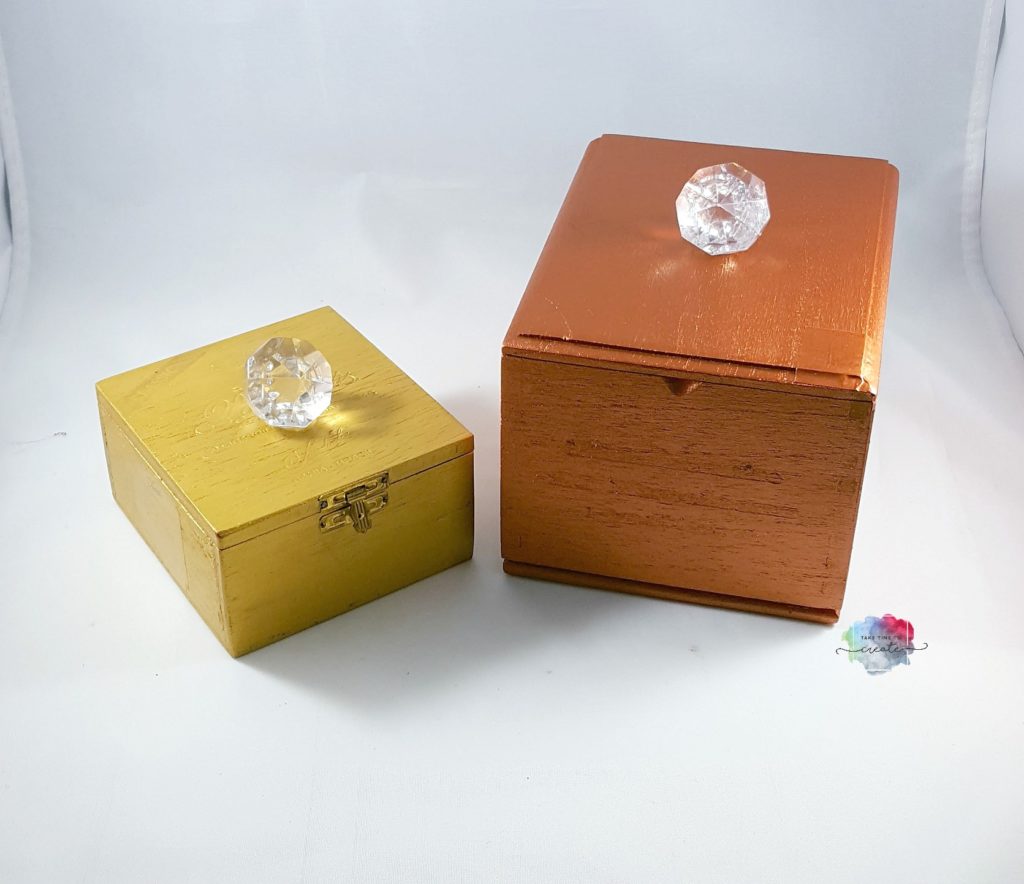 And there you have it, a RH inspired box. So very cute and it is great to give as a gift, or put the gift inside and use it as the wrapping.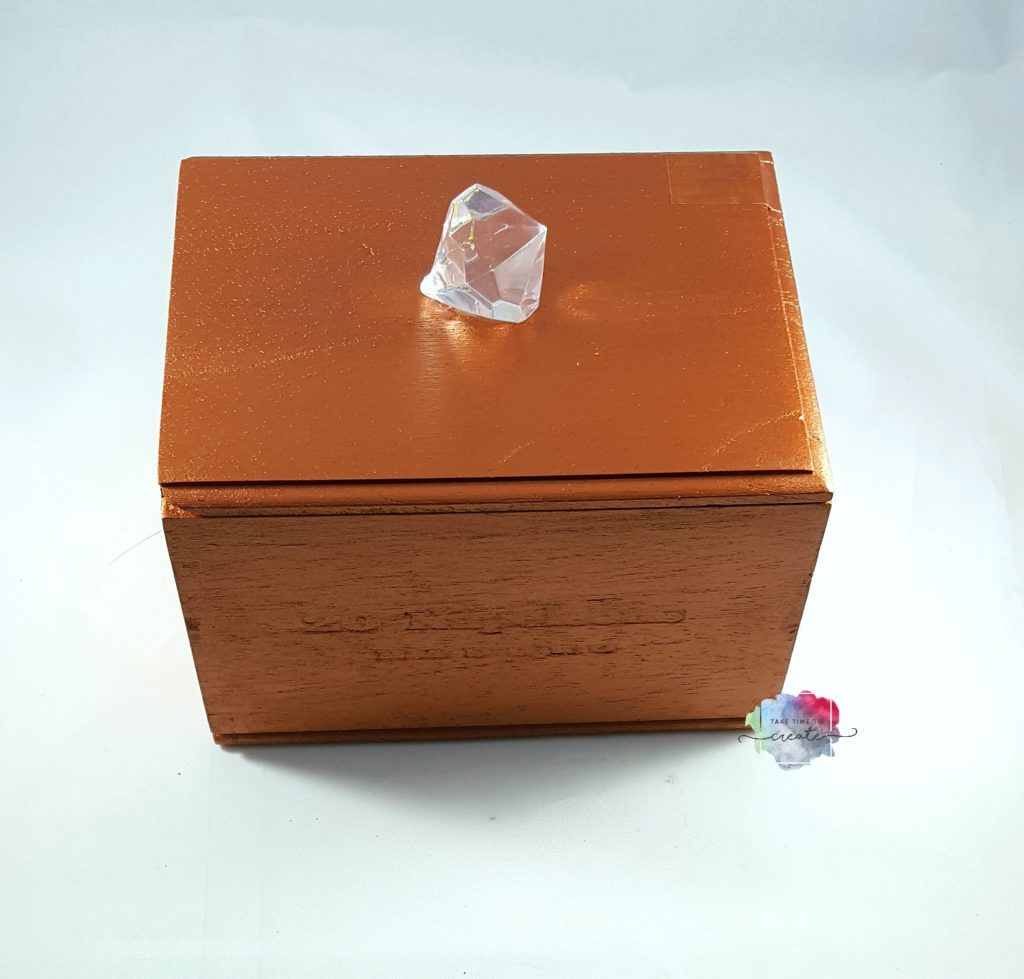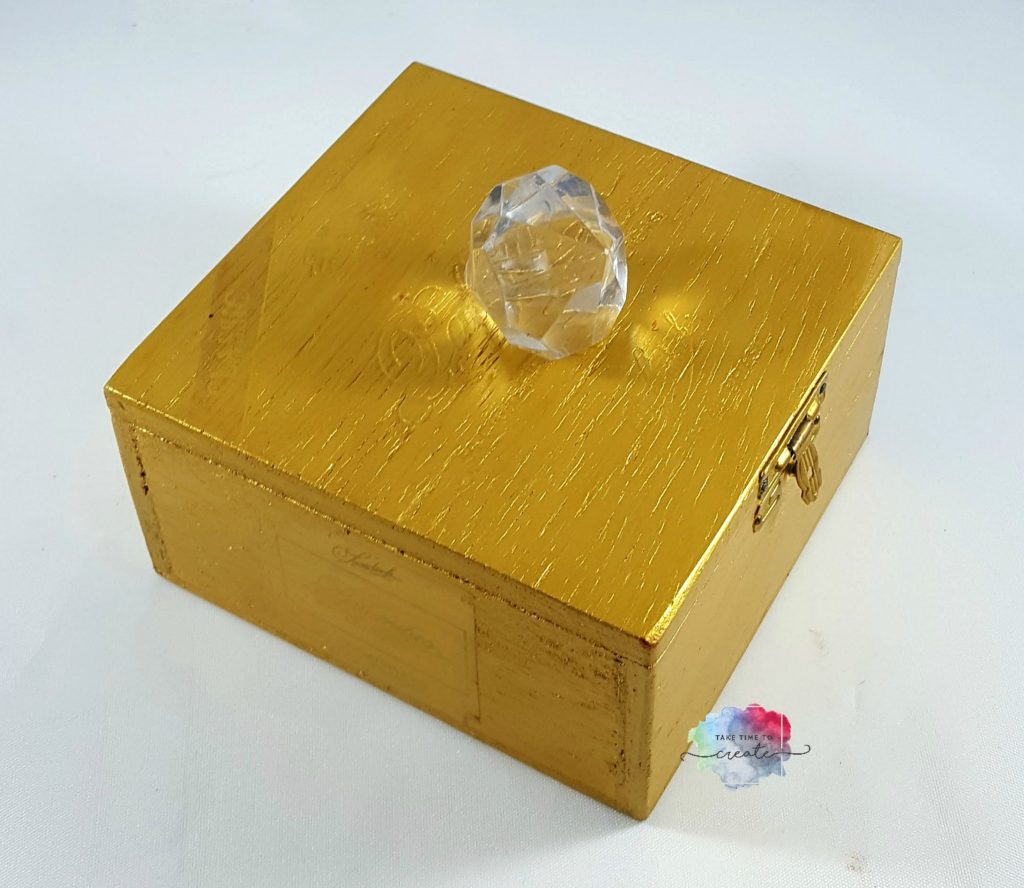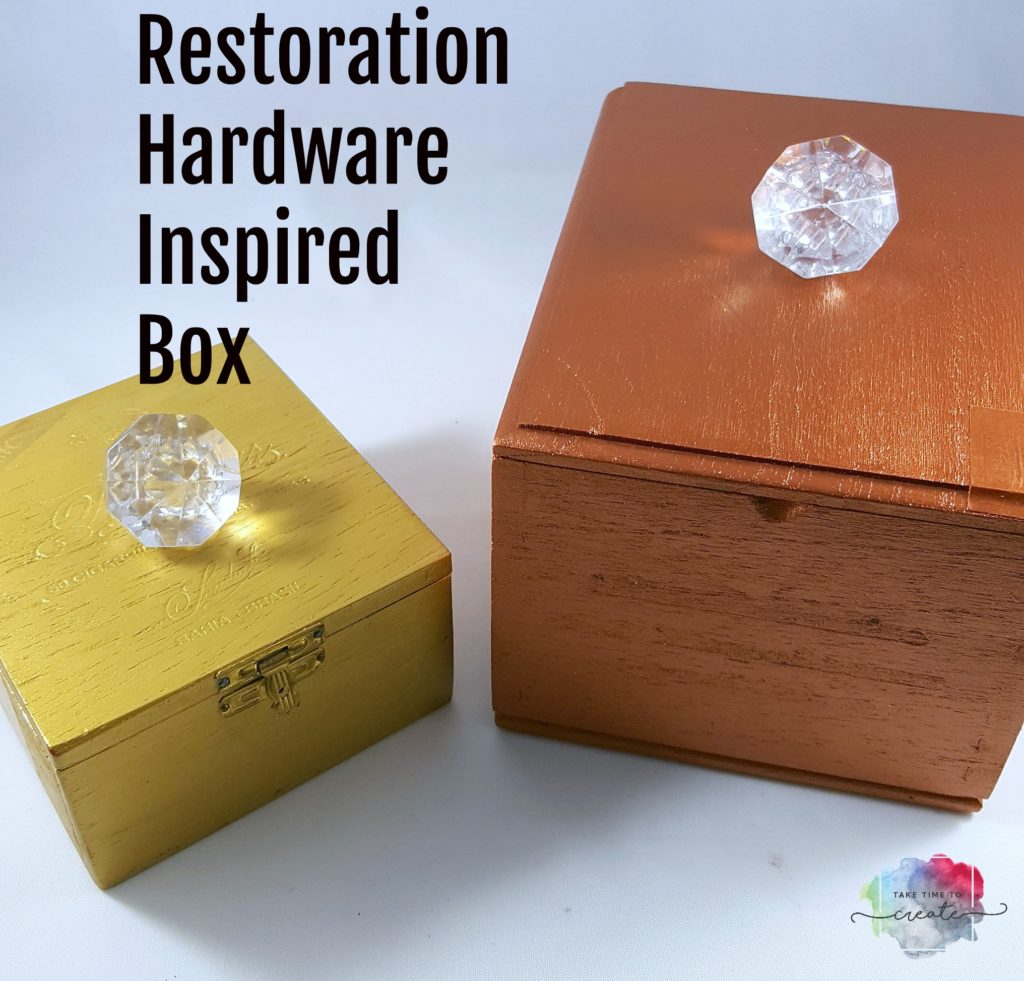 What companies inspire your DIY projects?
The post DIY- Restoration Hardware Inspired Box appeared first on Take Time To Create.
0