Hello Everyone!
This post contains affiliate links
I am loving summer! The long, hot days, endless sunshine. We have been spending a lot of time on our back porch, and I noticed that we needed a new outdoor mat in front of our door.
So I gathered some materials and created this DIY cactus outdoor mat.
Here is the video tutorial:

Materials:
Instructions:
The first thing you do is grab an outdoor mat ( I found mine at the dollar store) and some rocks (Dollar store, lol) and start arranging them. I made some rough cactus shapes to start.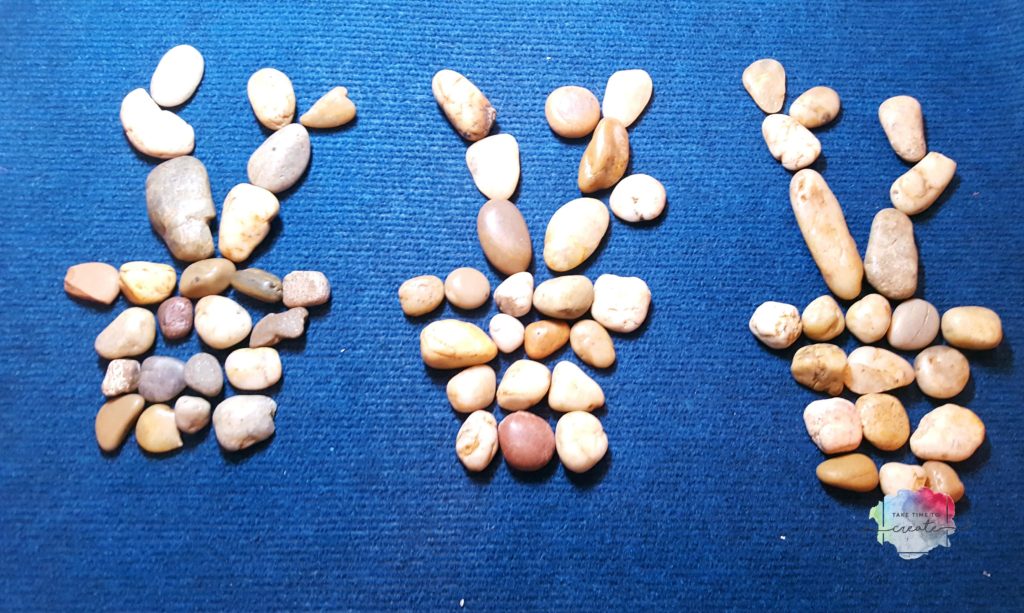 Once I had a good idea what it would look like I started painting the cactuses. I used acrylic paint (Artists Loft) and painted the cactus green and the pot brown.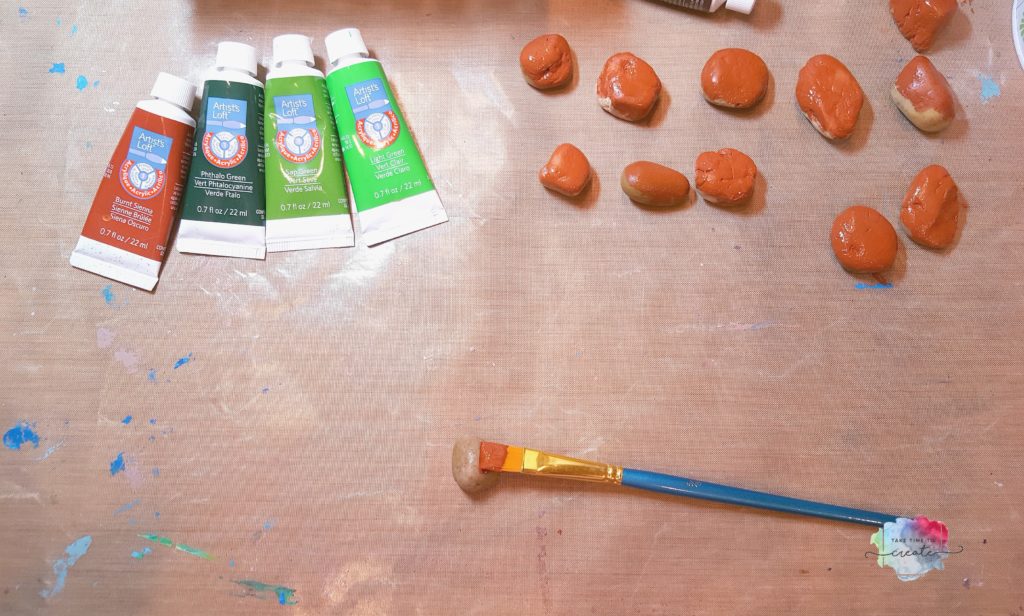 For the pink flowers I painted some swirl details with a paint pen.
To glue the rocks to the mat I used Liquid Nails.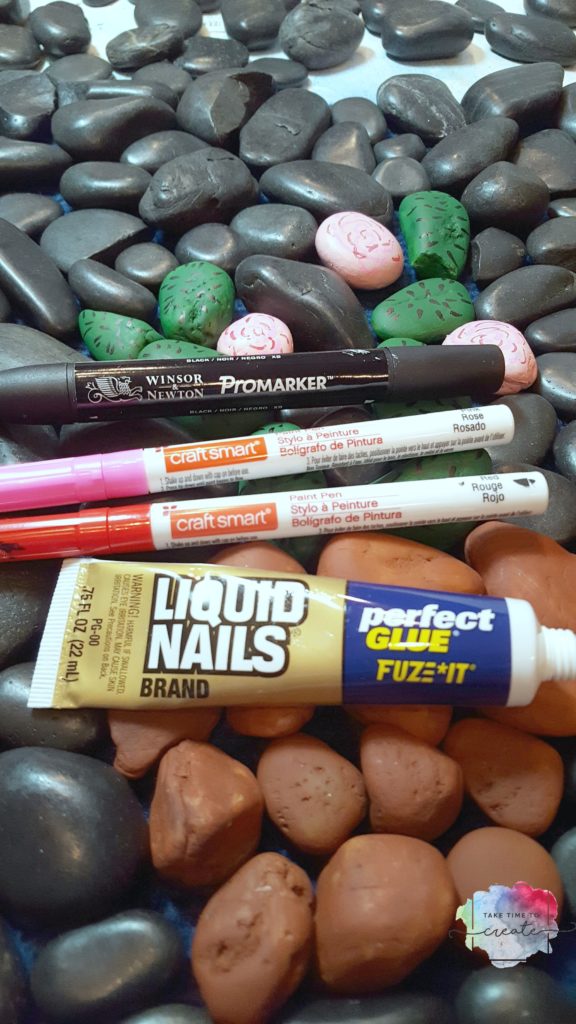 But before the gluing happened I arranged all the rocks on the mat. I used black stones to around the cactuses to outline them and to give them definition and interest. This part does take a while to fit it all in, but it looks so cool when it is done.
I ended up using about 10 bags of rocks, this is because I was mostly looking for particular shapes to fit in certain areas. I do have left overs for my next project.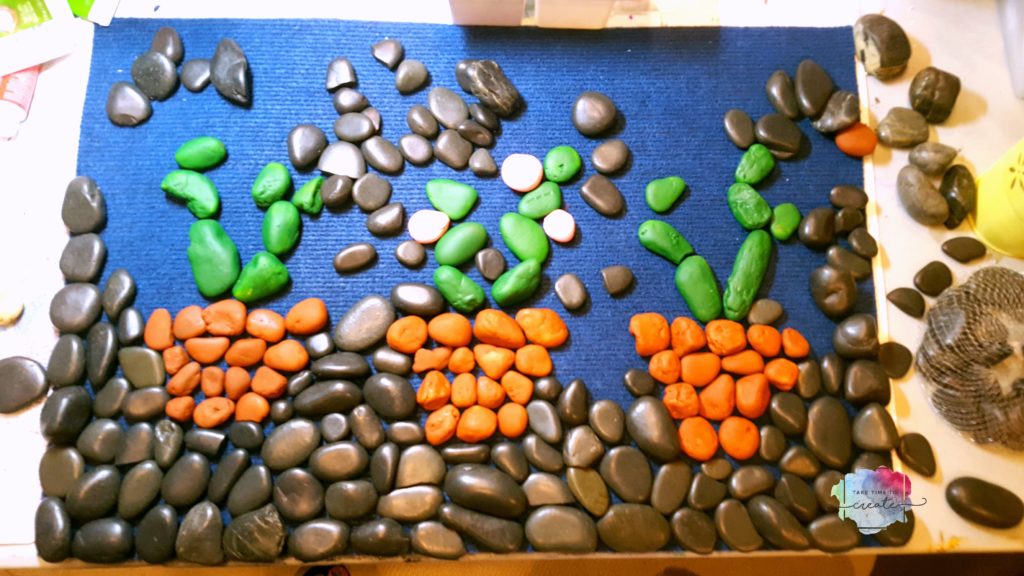 I let it dry overnight then I took it outside and spayed a couple of coats of spay sealer on the mat.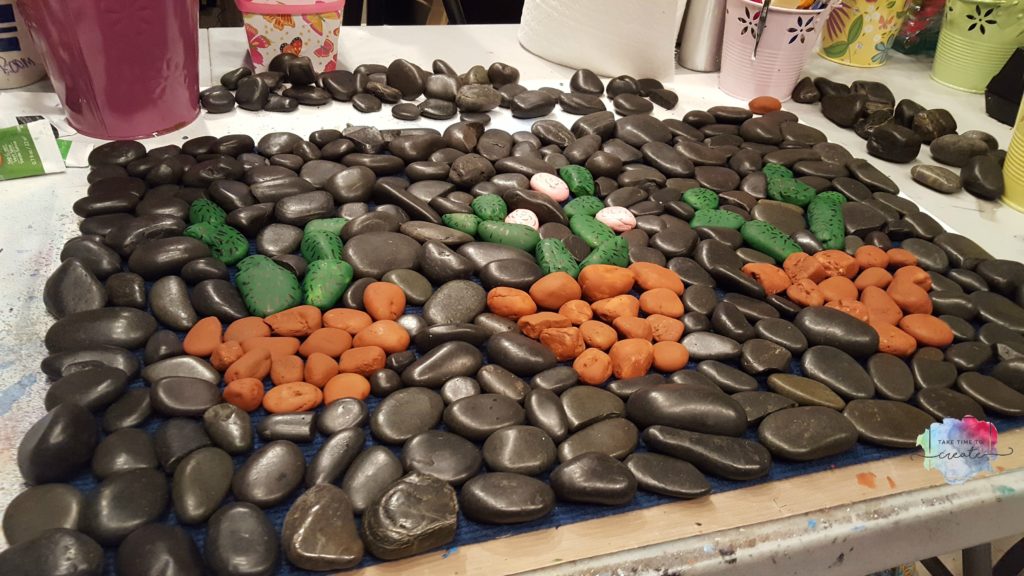 I am loving how it turned out! So cute and the perfect detail for my backyard!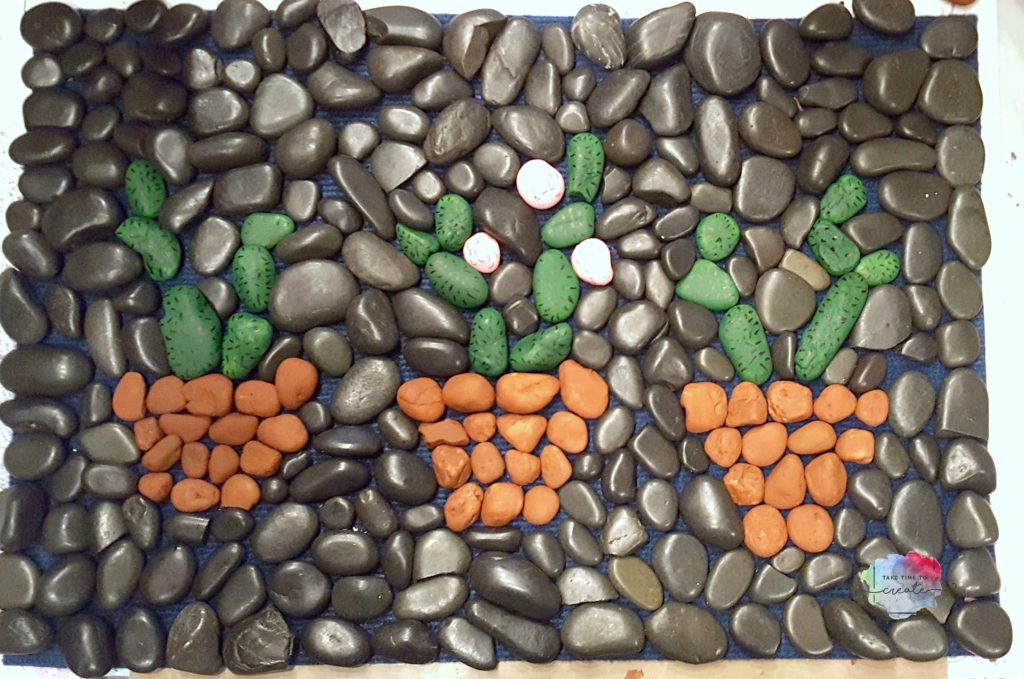 The post DIY Cactus Outdoor Mat appeared first on Take Time To Create.
0