Hello Everyone!
I love looking at wine bottles and any other bottle with a great shape.  They are just so beautiful and I have a hard time sending them to recycling, lol.
So with this bottle I decided to alter it using basic mixed media techniques. Now it is ready to be on display instead of heading to recycling.
You can watch the altered bottle process here:

Materials:
Bottle (cleaned and ready for painting)
Gesso, soft gloss gel, glue
brushes
buttons, raffia, and any other bits and bobs that you want to stick on
charm bracelet or necklace
tissue paper (or old patterns)
Instructions
Find a really great bottle. I love the shape of this one! Make sure it is clean before you start altering it.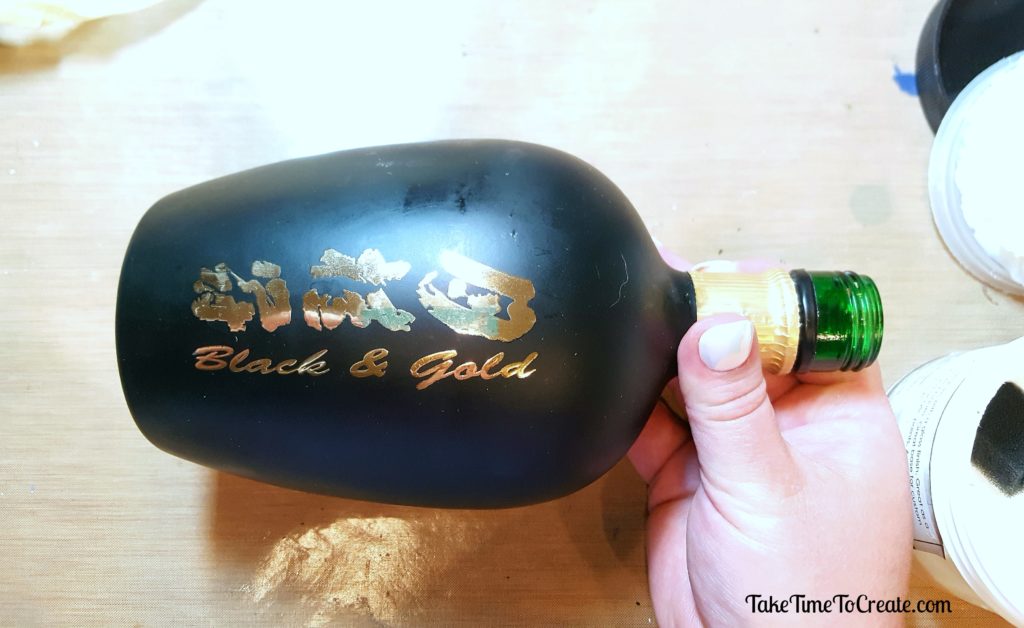 For my base layer of texture I added crinkled up tissue paper from old pattered and adhered them with Soft Gloss gel. I will admit that I am still getting the hang of taking pictures and filming at the same time. I don't have a pic of this but it is the same technique that I used in in these posts:
Once the paper is down and dry give everything a coat of black gesso. Once that first layer is dry, now it is the fun part, start adding buttons, ribbon, raffia to the neck, and anything else you want to add detail and interest.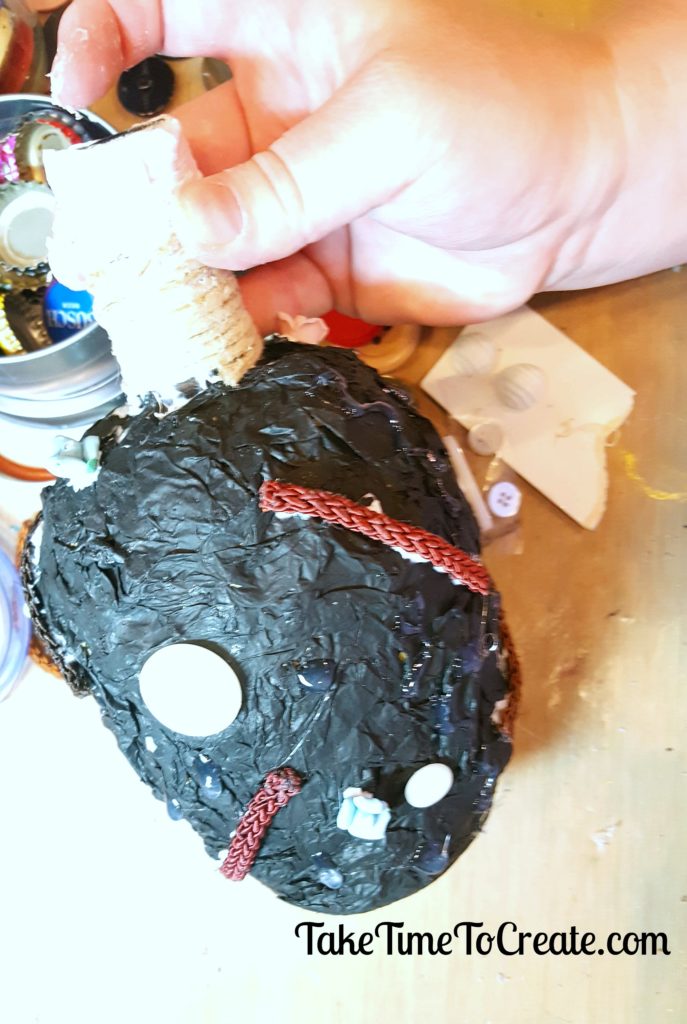 Once all the glue is dry cover everything is black gesso. Make sure you get in all the nooks and crannies.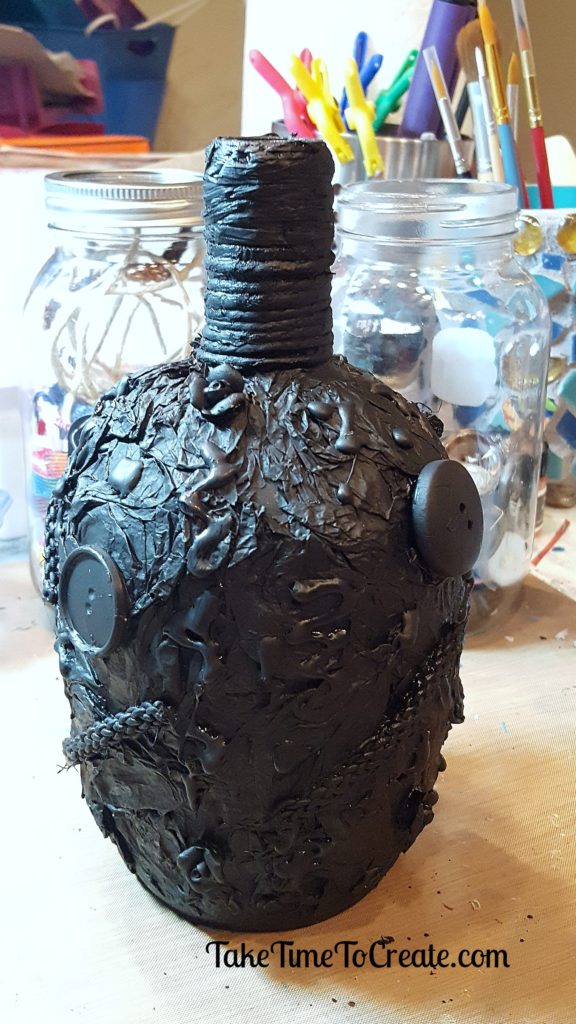 Dry the gesso completely and then dry brush on the colors you want. I did a base layer of gun metal gray and highlighted the details with a pretty metallic purple.  I added an old bracelet to the neck for additional interest.
Spray seal it and you are done!
A beautiful new bottle to add to your decor!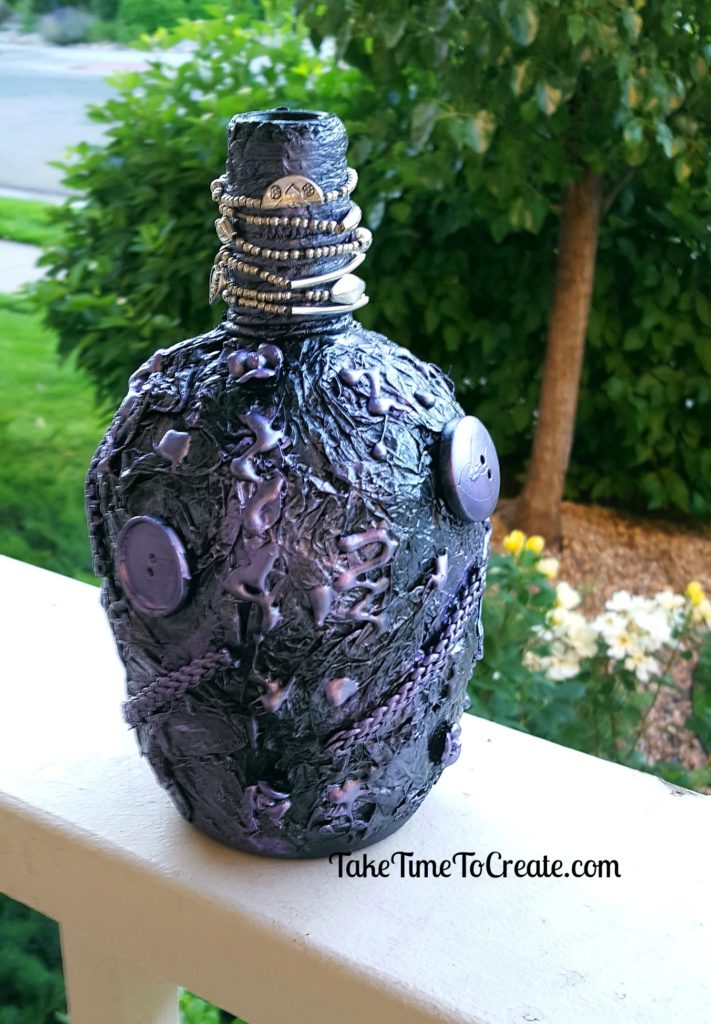 The post Mixed Media Altered Bottle appeared first on Take Time To Create.
0